Buzz-A-Rama - This Lone Brooklyn-Based Arcade Is Keeping Slot Car Racing Alive In New York City
Back in 1965 when Buzz-A-Rama opened in Brooklyn, New York City there were a lot of people into model slot car racing. Now, not so much. But while the popularity of the hobby has dwindled—New York was once home to 48 slot car racing places—Buzz-A-Rama has remained, and is the last slot cat racing arcade left in the city.
In this short doc from Great Big Story they visit the place and speak to its founder "Buzz" Frank Perri who, along with his wife Dolores, still runs the place. He explains that a loyal small clientele remains and visits regularly. While also noting that newcomers who've never heard of it before usually find it a lot of fun.
The cars themselves have 12 volt DC motors and a little guide flag that fits in the slot of the race track. A hand controller sets it all in motion and Perri notes that the fastest cars can go up to 100mph, which is pretty damn fast for such a small car. So fast, you can't actually see them, just hear them whizzing around.
As well as hand controllers racers can also use steering wheels and pedals and can choose from a range of five tracks that vary in difficulty.
As seen in the video, it looks like a great place to host a kid's birthday party, providing them with the physical interactive thrills that can't always be found playing on virtual race tracks.
"Just watching the cars going around the tracks just pumps up the adrenaline, and you got all excited." notes Perri. "And that thrill never leaves you, you always think about it."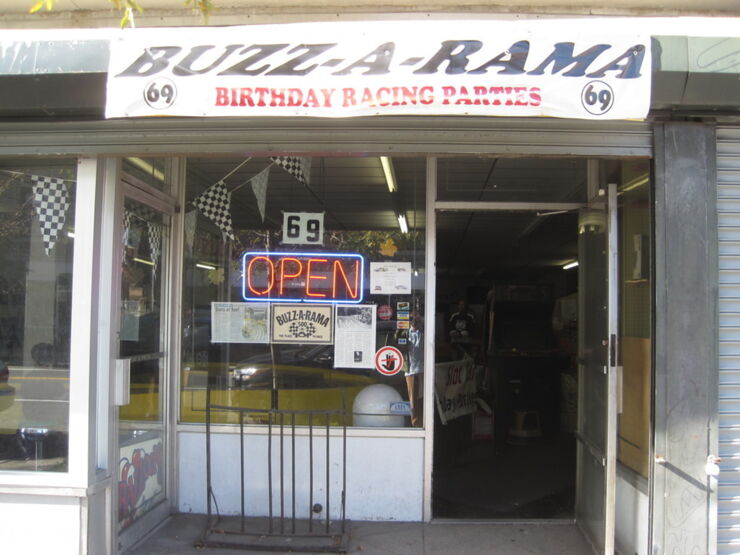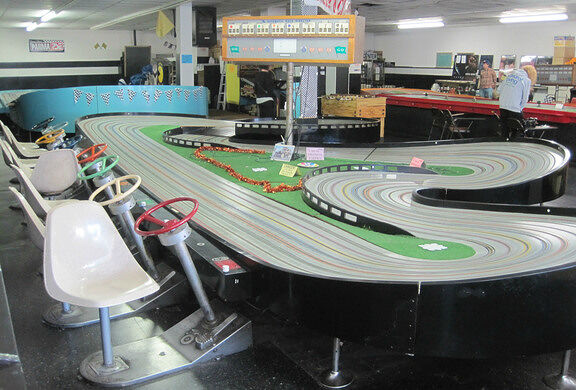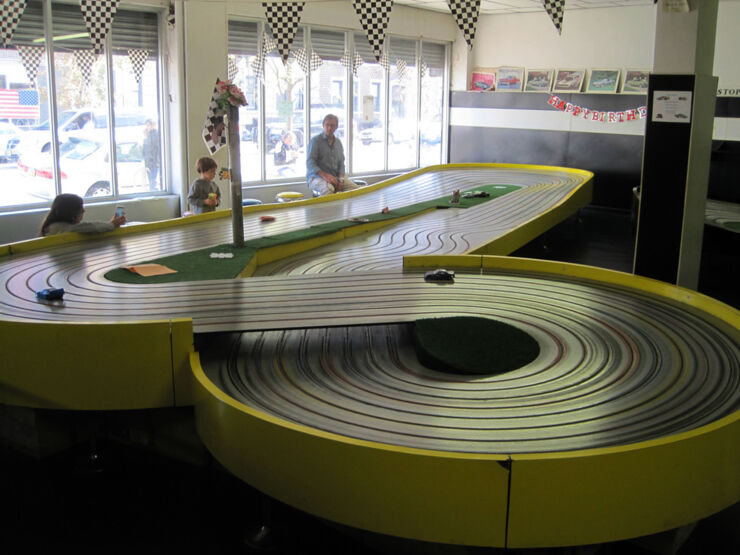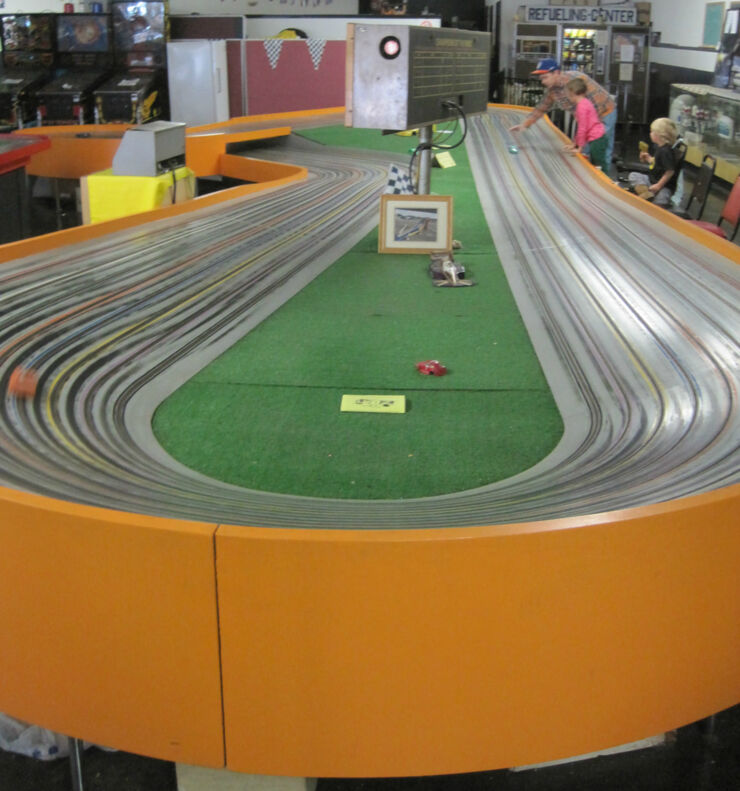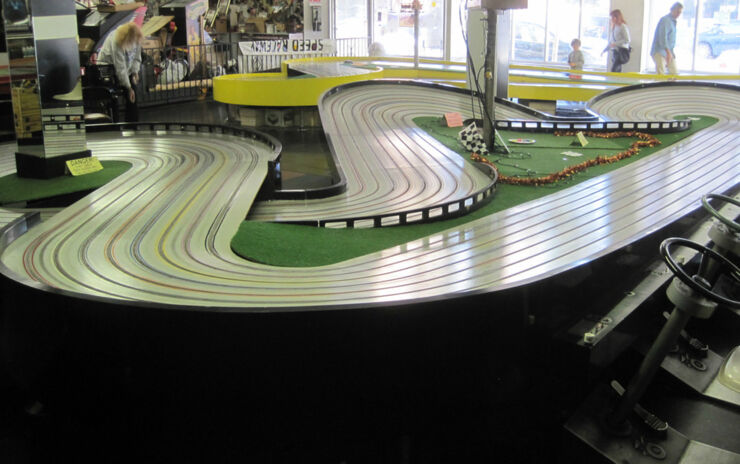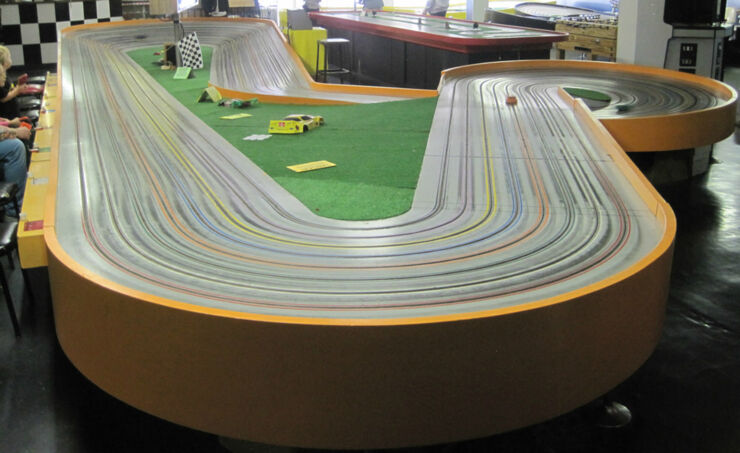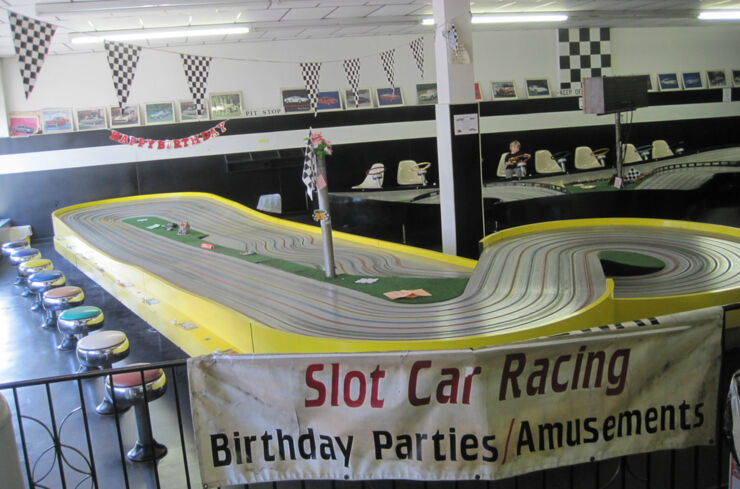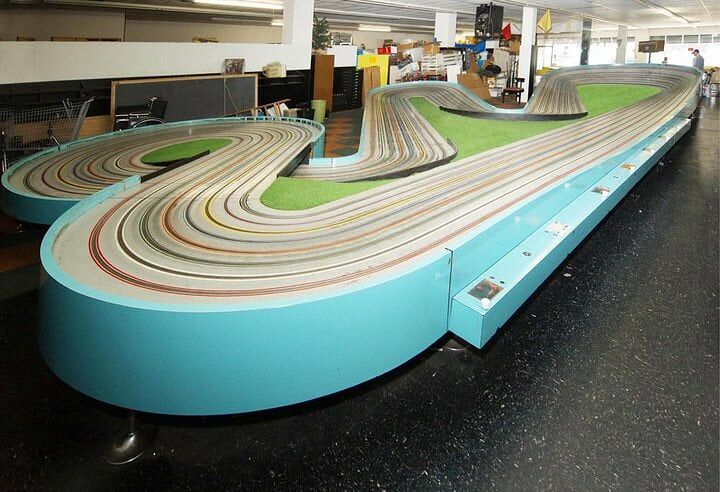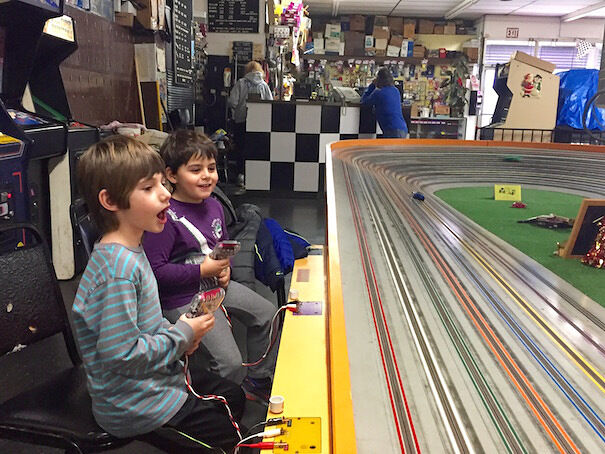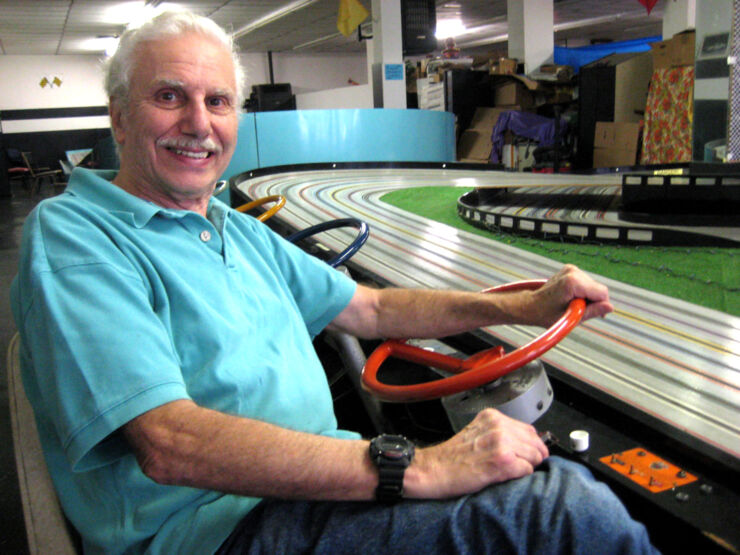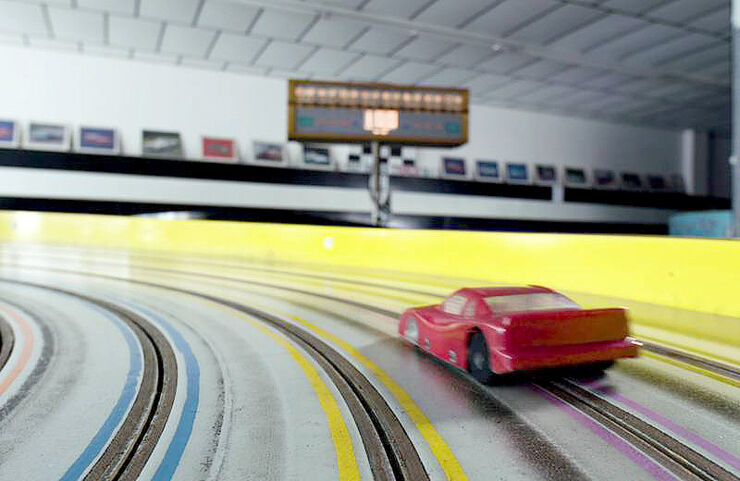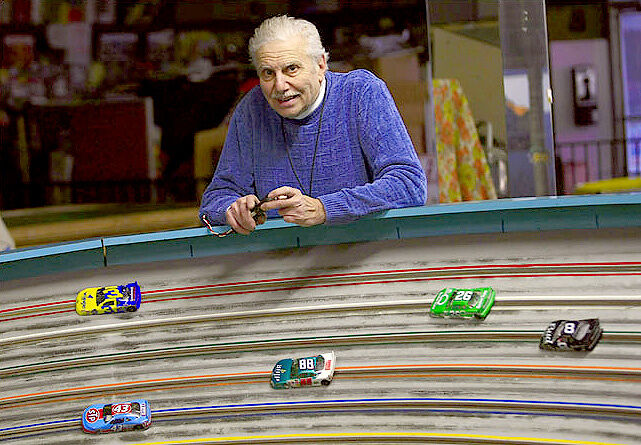 Images via JamesHenry1