The US Marine Corp's New Amphibious Beach Assault Vehicle Looks Absolutely Insane
The marines recently showed off this beast of a vehicle, a prototype of their Ultra Heavy-lift Amphibious Connector (UHAC), in tests at the Marine Corps Training Area Bellows on Oahu, Hawaii. And it looks like Michael Bay was involved in designing it.
Due to replace their Landing Craft Air Cushioned (LCAC) hovercraft—which it sh*ts on from a great height in terms of speed, size, everything—it'll be used to bring ashore troops, equipment and vehicles.
Let's take a look at this monster: It's fitted with "captured-air foam blocks" which act like flippers while in the water and work like tank tracks when on land.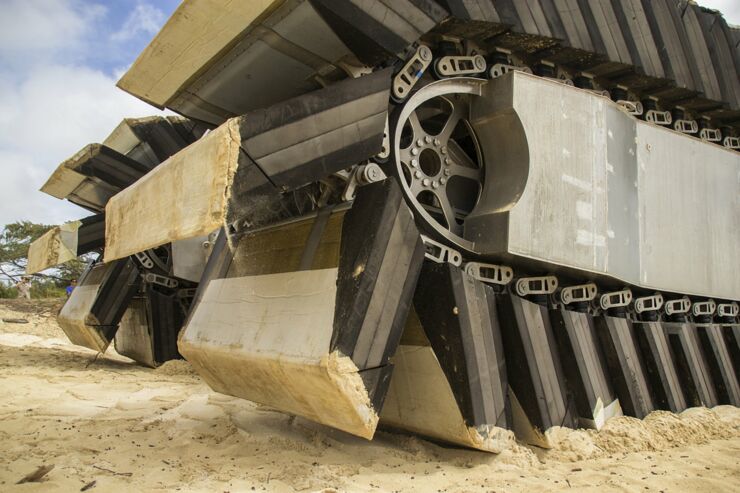 And it's pretty big. The current model—which is only around half the size of the final version—is 42 feet long, 26 feet wide and 17 feet high.
Currently it can hold two tanks, the full-size version will able to hold three, encompassing 2,500 square feet of deck area and 190 ton payload.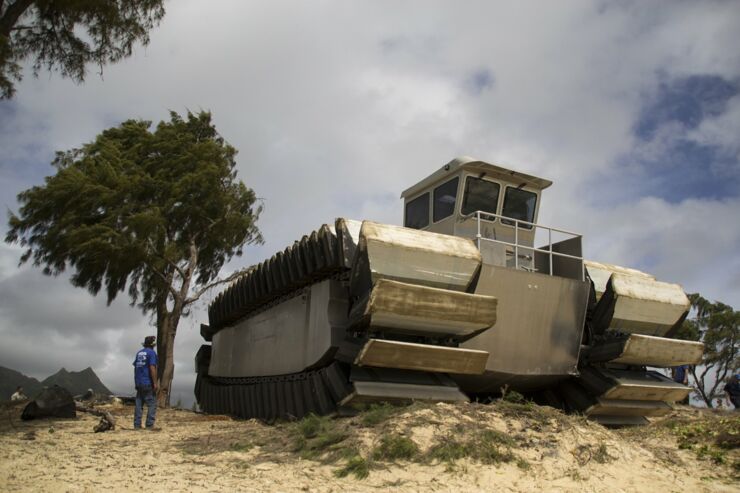 It will be able to travel up to 25mph on water, with a range of 200 nautical miles.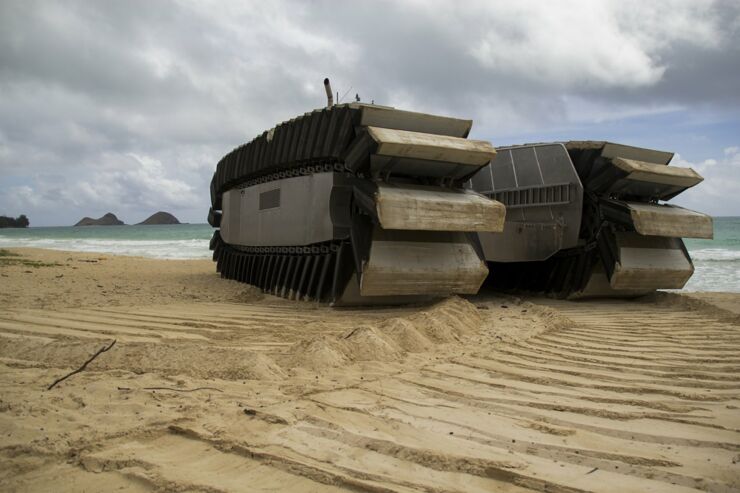 It can crawl up a sea wall as high as 10 feet tall and takes mud flats and tidal marsh areas in its stride when onshore.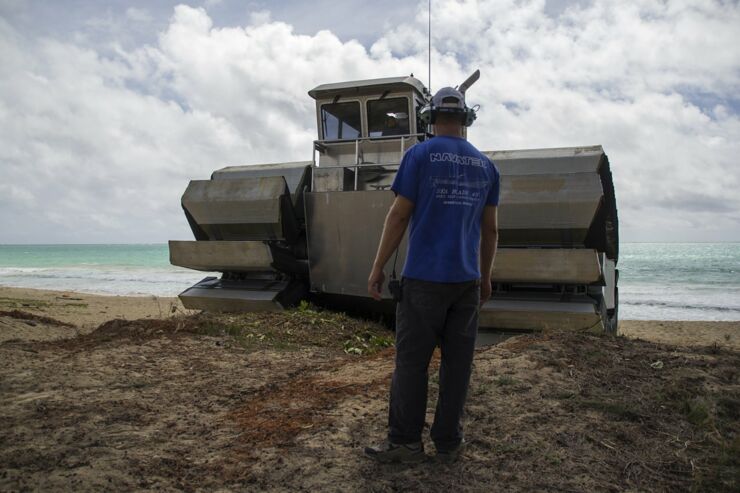 But it does travel real, real slow on land.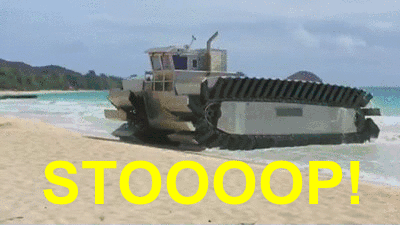 Photos: Cpl. Matthew J. Bragg/USMC