New York Tips Its Cap To Retiring Yankees Legend Derek Jeter In This Must-Watch Advert
It's not just sports stars who pay their respects to retiring New York Yankees star Derek Jeter in this new TV spot from Nike. New York celebs from Jay-Z, Billy Crystal and Spike Lee all give the batting master his dues by silently tipping their caps.
Admiration also comes from sporting all-stars like Michael Jordan, Tiger Woods and Carmelo Anthony, along with the NYC police, fire service, pretty much most of New York City, even neon signs and rival's mascot Mr. Met.
And you'll no doubt feel compelled to tip your cap while you're watching this too.
----------------------------------------------------------------------------------------------------------------------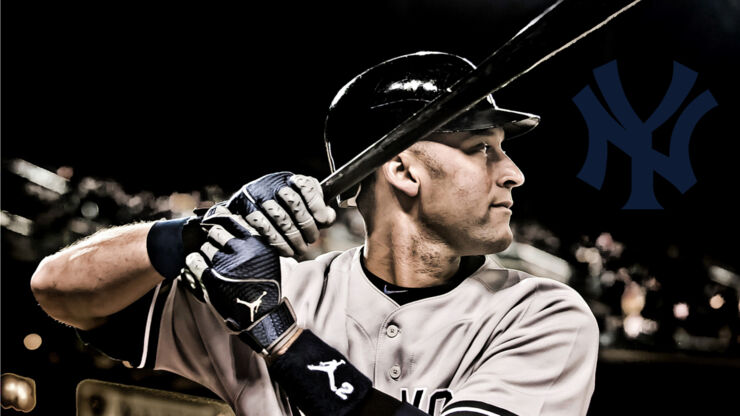 About Derek Jeter:
Derek Sanderson Jeter (born June 26, 1974) is an American baseball shortstop who is playing in his 20th and final season in Major League Baseball (MLB) for the New York Yankees. A five-time World Series champion, Jeter is regarded as a central figure of the Yankees during their success of the late 1990s and early 2000s due to his hitting ability, baserunning, fielding, and leadership. He is the Yankees' all-time career leader in hits (3,363), games played (2,645), stolen bases (349), and at bats (10,786). His accolades include fourteen All-Star selections, five Gold Glove Awards, five Silver Slugger Awards, two Hank Aaron Awards, and a Roberto Clemente Award. Jeter is the all-time MLB leader in hits by a shortstop, and the 28th player to reach 3,000 hits.
The Yankees drafted Jeter out of high school in 1992, and he debuted in the major leagues in 1995. The following year, he became the Yankees' starting shortstop, won the Rookie of the Year Award, and helped the team win the 1996 World Series. Jeter continued to contribute during the team's championship seasons of 1998–2000; he finished third in voting for the American League (AL) Most Valuable Player (MVP) Award in 1998, recorded multiple career-high numbers in 1999, and won both the All-Star Game MVP and World Series MVP Awards in 2000. He has consistently placed among the AL leaders in hits and runs scored for the past ten years, and since 2003 has served as the Yankees' team captain. Throughout his career, Jeter has contributed reliably to the Yankees' franchise successes. He holds many postseason records, and has a .351 batting average in the World Series. Jeter has earned the titles of "Captain Clutch" and "Mr. November" due to his postseason heroics.
Jeter has been one of the most heavily marketed athletes of his generation and is involved in several product endorsements. His personal life and relationships with celebrities have drawn the attention of the media throughout his career. Teammates and opponents alike regard Jeter as a consummate professional and one of the best players of his generation.