How The Smartphone Is Killing Conversation - Photographer Captures The Growing Culture Trend
I'm sure we've all been there, or at least witnessed it, meeting up with friends and family in a public place to converse, catch up on each others lives, share experiences, have fun and generally do what we are socially programmed to do. Interact with each other.
But as i'm sure we are all aware of, the experience isn't the same as it was a few years ago, things have definitely shifted into a new type of social interaction, one that can seem, from an observers point of view, very anti-social.
Are smartphones killing conversation? That's the subject that street photographer Babycakes Romero tackles in a series of photos called Death of a Conversation.
The series features people standing or sitting together in typical social situations, but instead of looking at each other and talking they're staring down at their phones, lost in a Facebook feed or a twitter update or whatever.
It's a stark reminder of what we all look like from the outside in—we basically look pretty damn ridiculous—and how smartphones have changed the social dynamic.
You can check out Babycakes Romero (is that really his real name?) on Twitter and also his blog.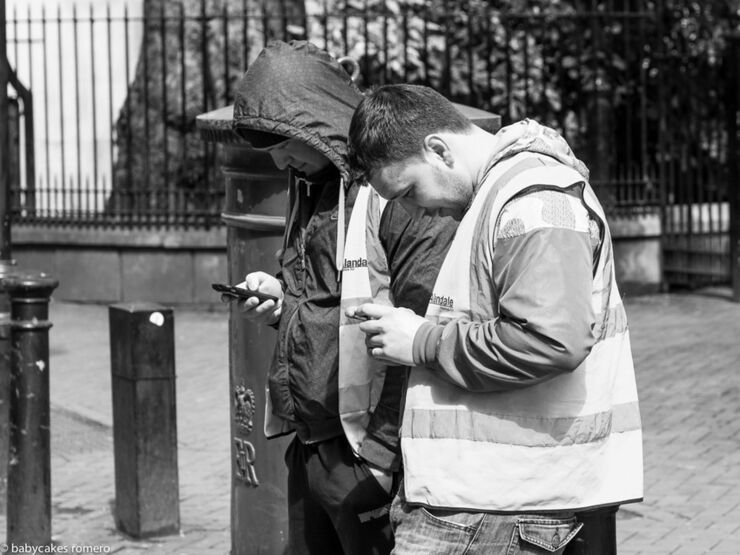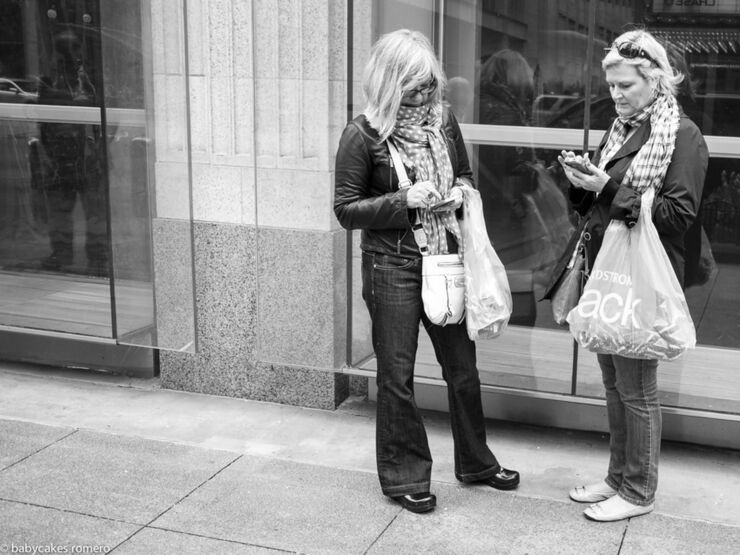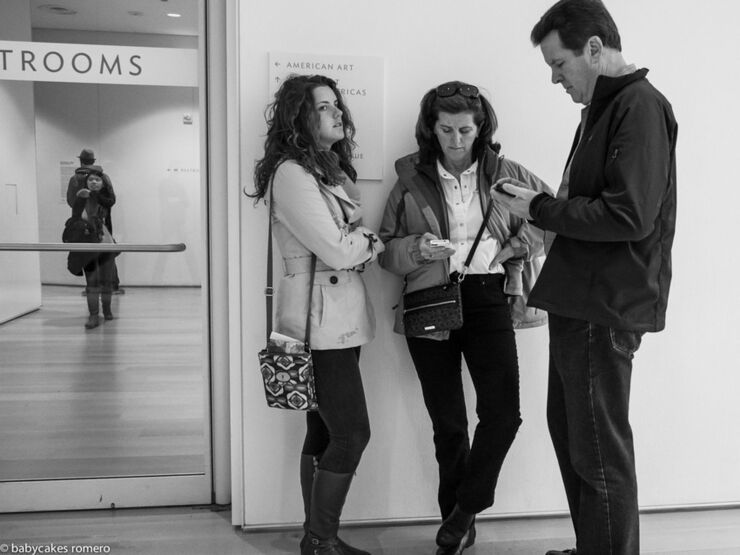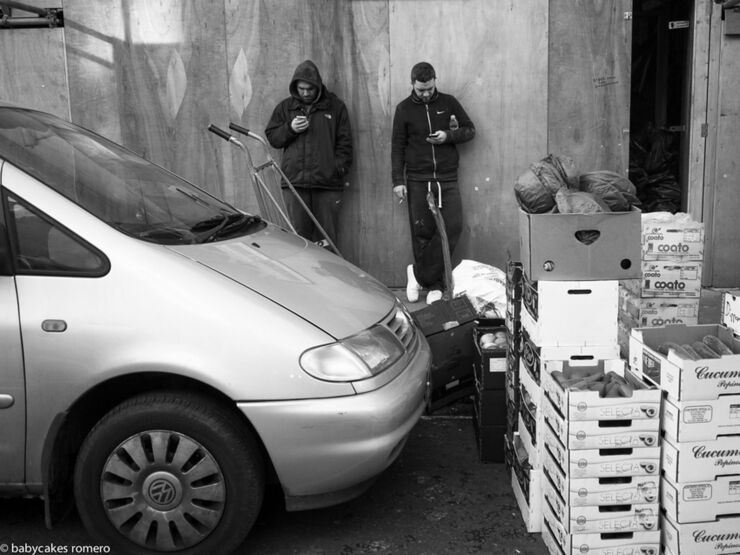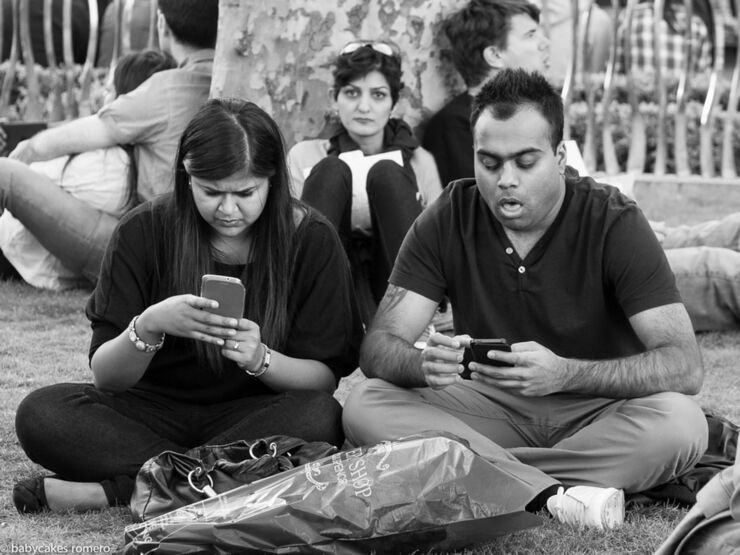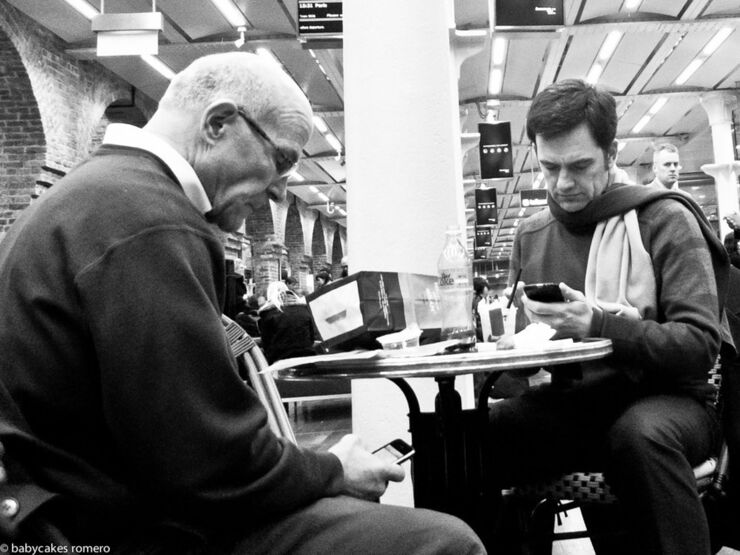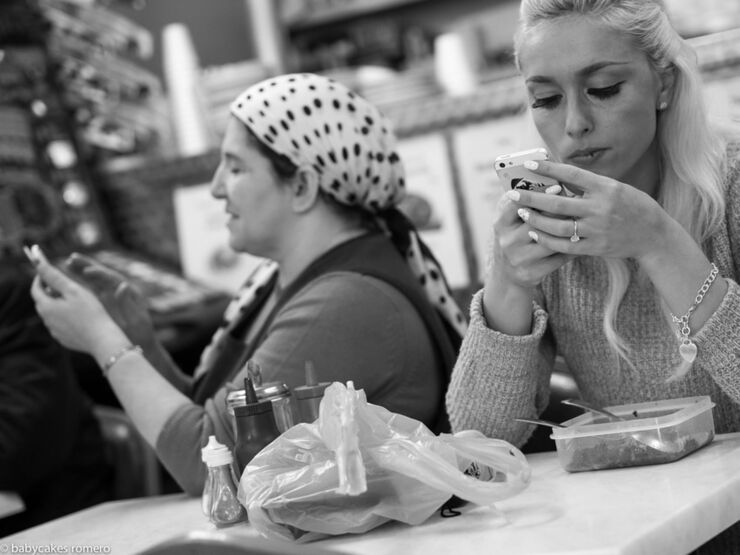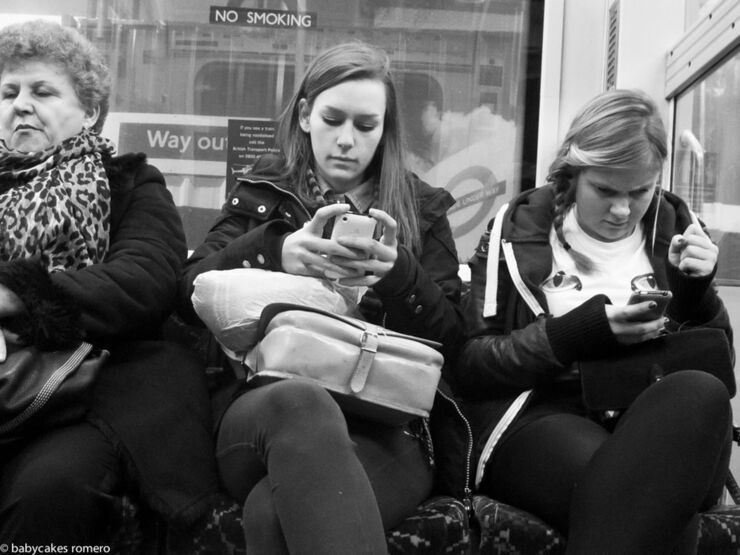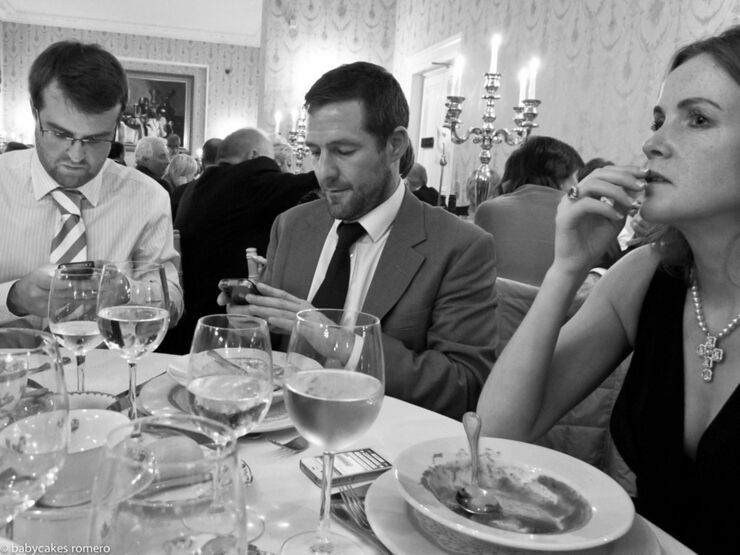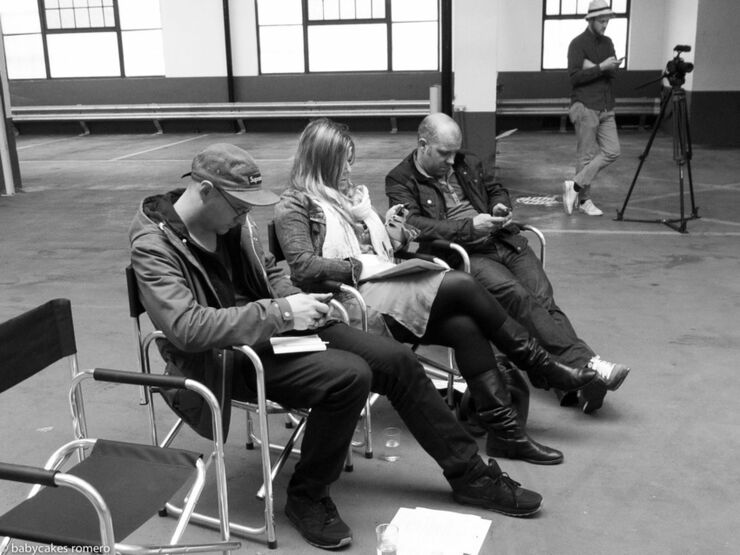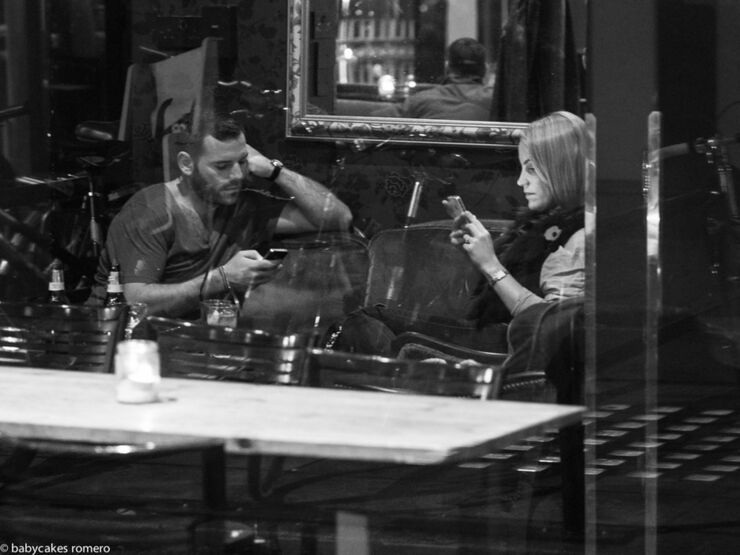 via Mashable