Ashley Madison Data Hack Now Claiming Lives - Two Suicides Linked To Leak Say Toronto Police
Fallout from the Ashley Madison leak continues and has taken a tragic turn of events after police in Toronto have linked two suicides to it. The data hack at the website which facilitates extra-marital affairs saw around 37m users—including U.S. government officials and UK civil servants— details stolen and leaked online on 18th August by a hacker group calling themselves the Impact Team. Information leaked included email addresses, credit card details and other customer information.
Yesterday Toronto police called a press conference and said that two unconfirmed suicides have been linked to the breach, one of whom is thought to be a Texas policeman. At the conference Toronto Police Acting Staff Superintendent Bryce Evans warned of the ripple effect of the hack and its long term social and economical impact—which includes victimisation, extortion attempts, and fraudulent online scams pretending they're able to protect customer's details in exchange for money.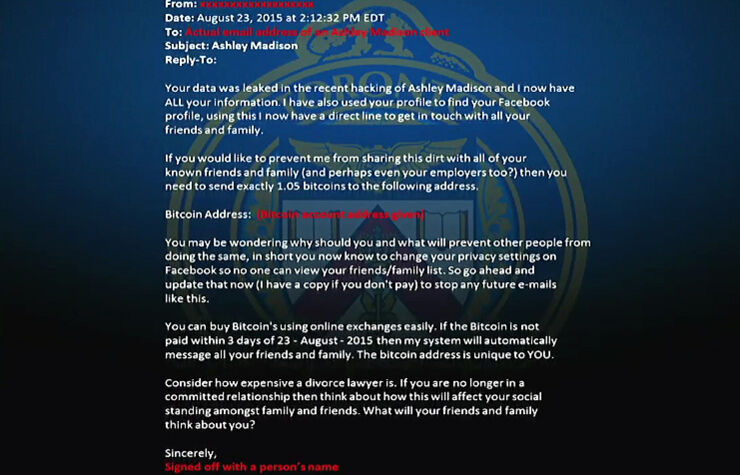 Avid Life Media Inc, who are the parent company of Ashley Madison, is offering a $379,132 reward to anyone who can provide information about the hacking group. "Your actions are illegal and will not be tolerated. This is your wake-up call." said Evans addressing the Impact Team.
Evans goes on to say, "To the hacking community who engage in discussions on the dark web and who no doubt have information that could assist this investigation, we're also appealing to you to do the right thing. You know the Impact Team has crossed the line. Do the right thing and reach out to us. The social impact behind this—we're talking about families. We're talking about their children, we're talking about their wives, we're talking about their male partners. It's going to have impacts on their lives. We're now going to have hate crimes that are a result of this. There are so many things that are happening. The reality is, this is not the fun and games that has been portrayed."
The fun and games he refers to are incidents like the below, where two Australian radio hosts had a phone-in where concerned partners could see if their other halves had been implicated.
What starts out as jovial radio laughs ends in a darker mood as a devastated woman finds out her husband's details were in the leak.