Capturing The Yakuza: Belgian Photographer Anton Kusters' Incredible Images Of Japan's Mafia
You don't really expect the secretive and highly criminal world of a mafia family to be receptive to the idea of a photographer following them around, capturing images of them as they go about their day-to-day. But extraordinarily, that's what Belgian photographer Anton Kusters was allowed to do when he spent two years taking some incredible images of the yakuza, the Japanese mafia.
It didn't just happen though—Kusters told RT.com that he spent 10 months negotiating with the yakuza before he was allowed in. And once he got there, he says it was a far cry from the Kill Bill type cliches we'd all expect.
"Aside from the criminal elements, people are normal people like you and me who chose the part in life to be part of the yakuza. They are definitely not all tattooed gangsters running around with swords, chopping each other's head off. That's not the case," he said to RT.
The result of this exceptional project, which his brother joined him on too, is some remarkable and unique pictures. In fact, he was so well trusted he even got to attend a boss' funeral.
Writing about the experience of being in the company of the yakuza in a book which collects the images Kusters said:
In the hotel bar in Niigata, I'm only slowly starting to understand the extremely subtle social interaction that is continuously happening, the micro-expressions on the faces, the gestures, the voices and intonations, the body language.

As the bar is evacuated to make room for the godfather having a coffee, everything seems to be strictly organised but at the same time seems to come naturally: strangely, I don't need anyone to tell me what to do, where to sit, when to talk or when to shut up.

It's like I literally feel the boundaries, the implicit expectations, and I am slowly learning when I can move forward, and when to best hold back. Sitting at the table with a bodyguard looking straight through me, I drink from my iced coffee. I'm feeling the acute sensation of walking on eggshells.
Check out some of the photos below. Head to Kusters' website for more.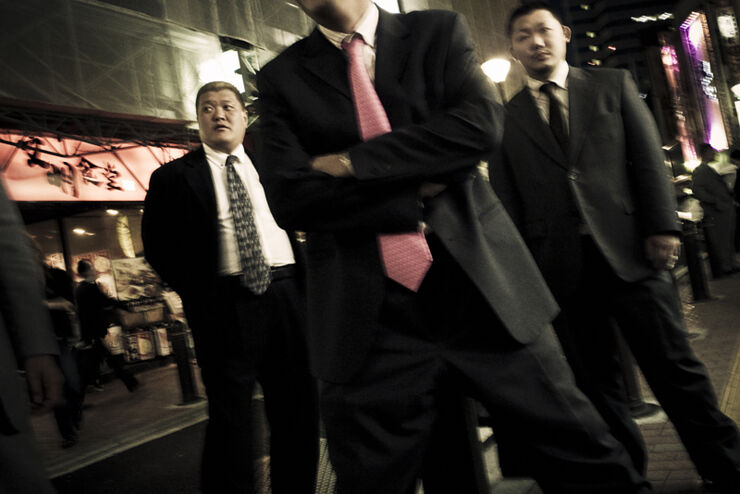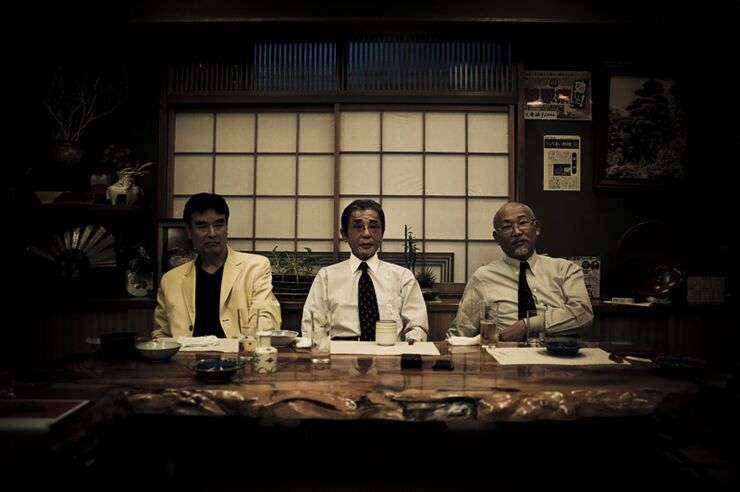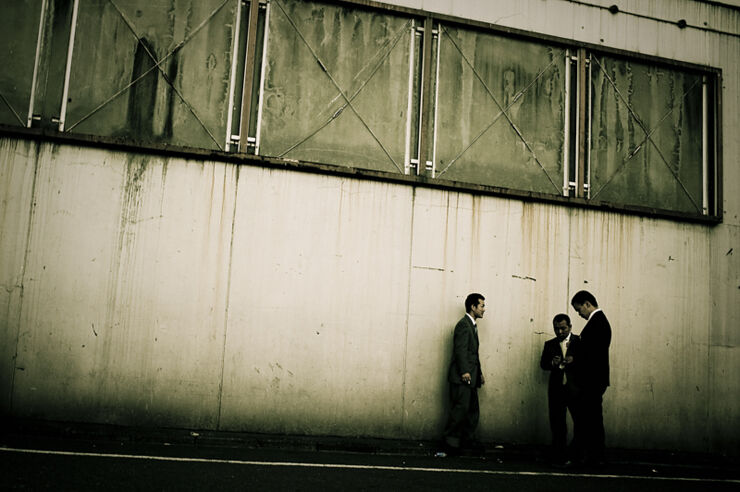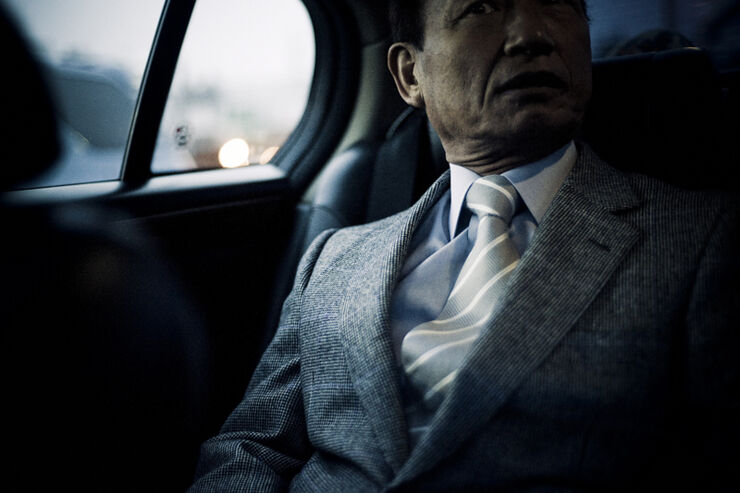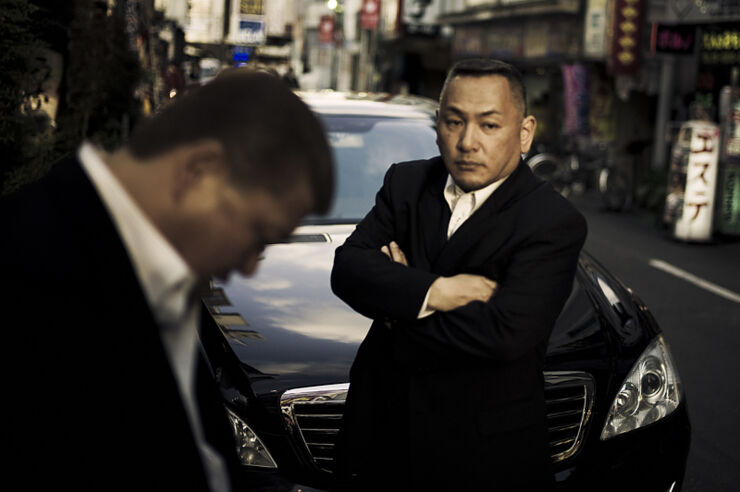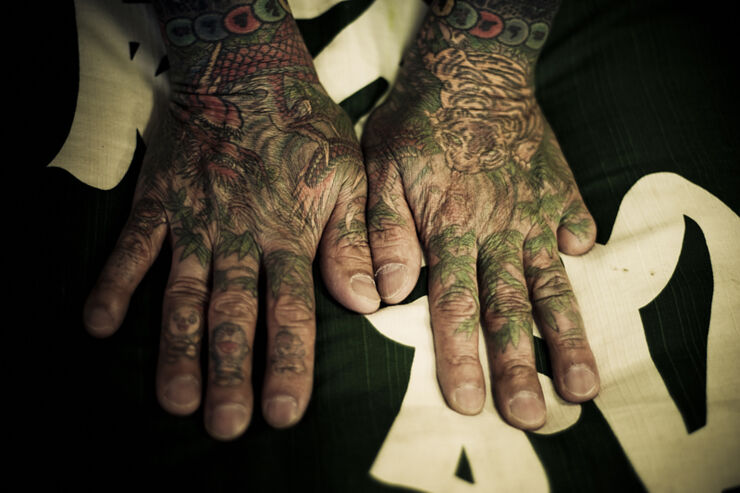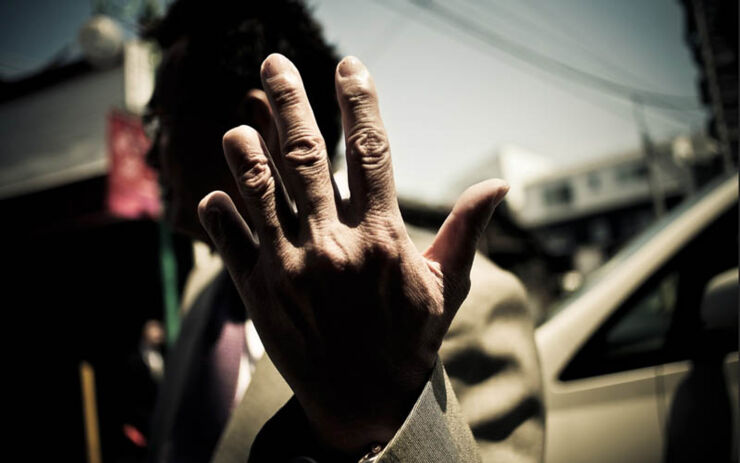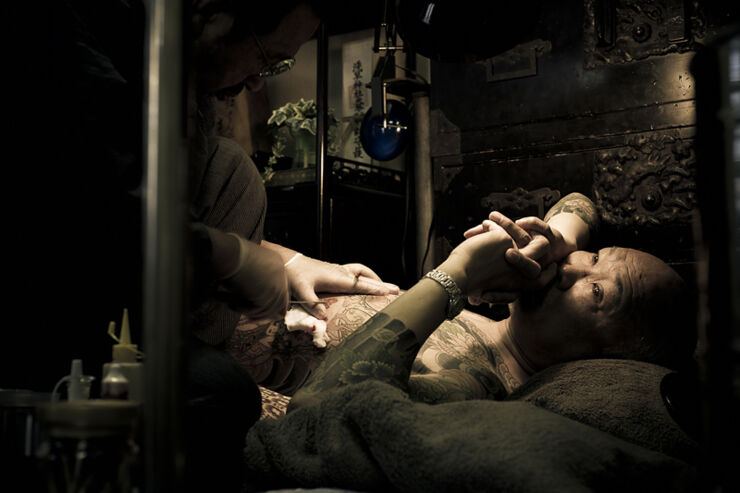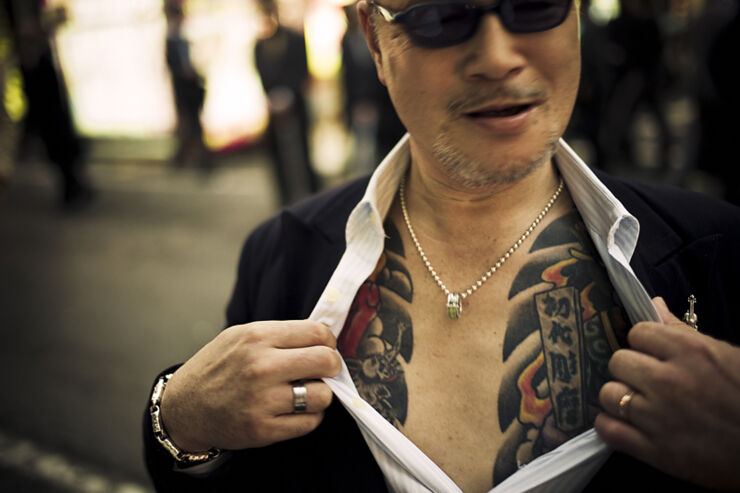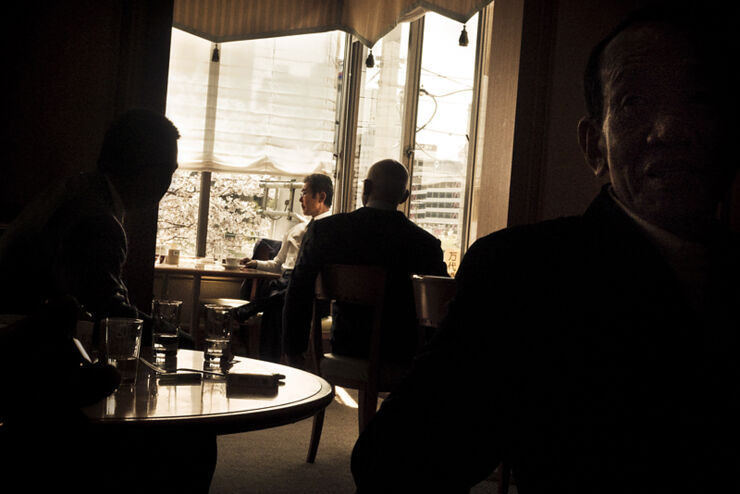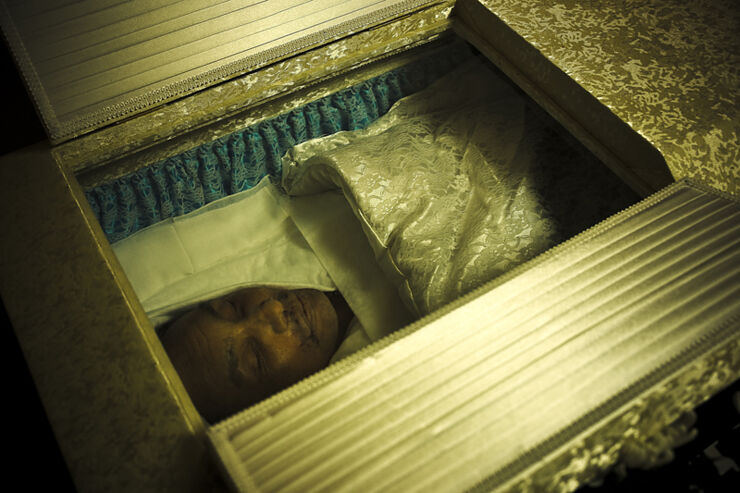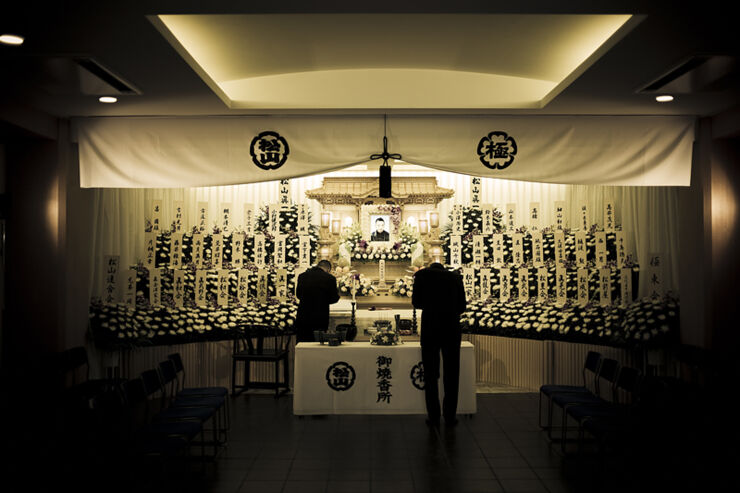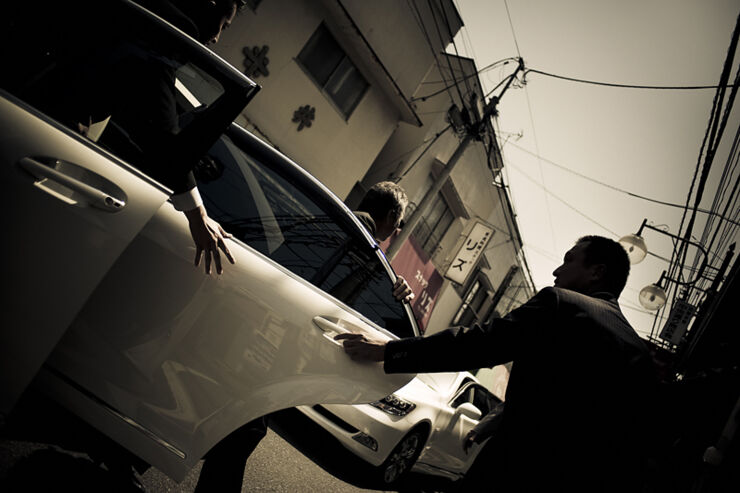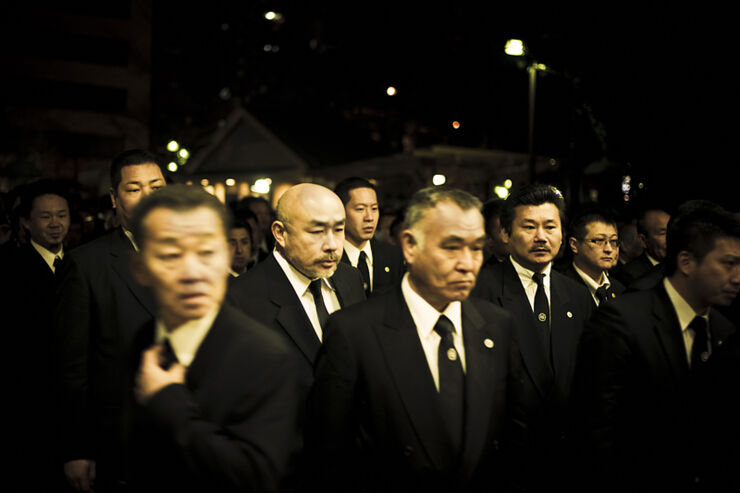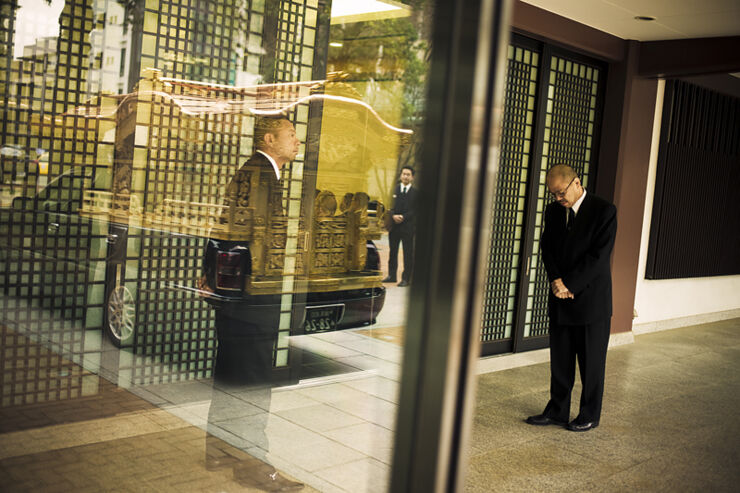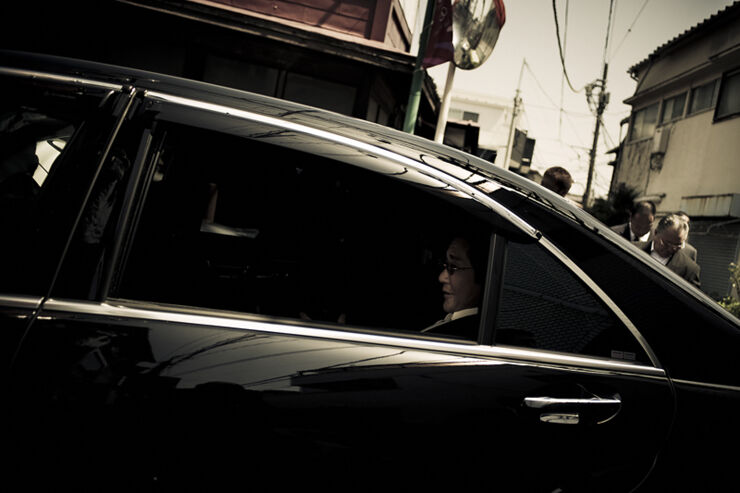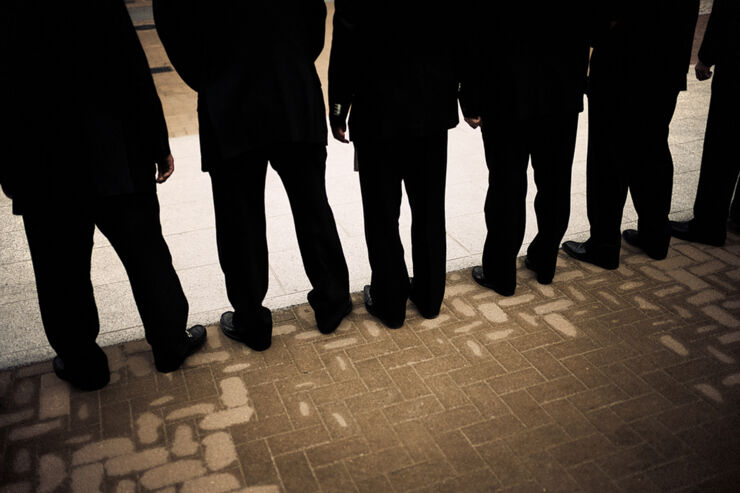 Below is a Ted Talk where Kusters talks more about the project.