There's Some Changes Coming To The White House - Photoshop Battle Shows Trump's Possible Visions
Donald Trump has now been officially sworn in as POTUS and as such has now taken up residence in the White House. And it means he might be making some cosmetic changes to the decor, putting his stamp on it, personlizing the historical home. Adding plenty of, well, gold. Because after all the man's tastes are gaudy.
So, once he (and his press secretary) stops lying to the American people about how many turned up to his inauguration day, he can get on with the important work of decorating his new home.
And that might not just mean gold-plating the interior, but making some changes to the exterior also.
He has a vision for just about anything. And the people over at Reddit's r/PSBattle thread have taken it upon themselves to imagine what sort of changes those might be when it comes to a bit of White House remodeling.
But with this being Reddit and this being a Photoshop battle the more ridiculous the ideas, the better. So there's plenty of nods to Trump's time as a reality show host and his much-discussed border wall. And his hair. And Russia.
Here's what the White House currently looks like.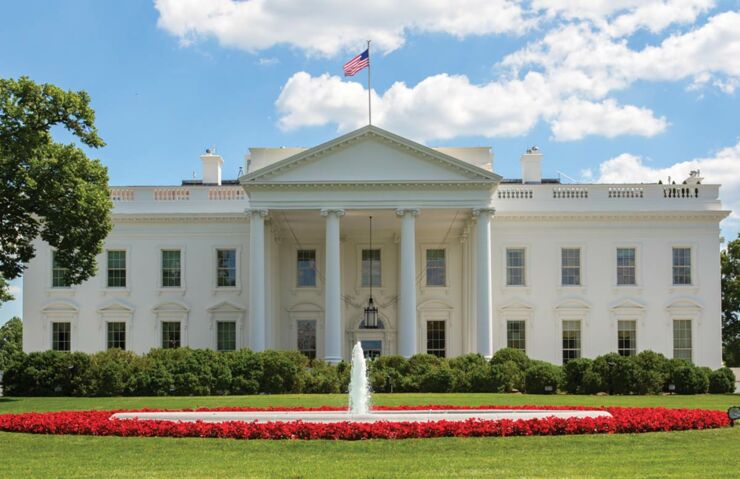 And here's some of the changes Redditors thought might take place.