Postcards From The Edge: 14 Terrifying Locations You Would Never Want To Personally Visit. Ever
If ever you are thinking of taking a photograph of yourself in front of an impressive skyscraper and a guy comes up to you and says 'i can get a much better a much better angle and photo of you and the building if you follow me', and his name just happens to be Ivan Kuznetsov, then my advice to you is to run, run very fast away from this man, and don't stop until you are back in your house, under your bed, and give it at least a year until you step outside into the scary world again...just to be sure.
20 year old Ivan Kuznetsov is a scary guy, he's not like ordinary people, he's part of a group of "urban explorers" called the 'Mustang Wanted' (check out one of their videos here) who refuse to wear any safety gear as they hang from the top of some of the tallest buildings on the planet.
"The main problem we face is climbing with all of our camera equipment," Kuznetsov said. "But I love the adrenaline rush and our pictures enable us to capture the beauty of the city from above. I got into climbing at an early age. Over the years, I started pushing myself to climb more extreme objects and heights. When I started climbing buildings is the point when I decided to start taking pictures. I did this mostly to share these experiences with my friends.
With encouragement from my friends, I started to post some of my pictures on the internet, and immediately people started sharing and commenting on my work. Russian media also grew interested in my photos and soon started buying them. I wasn't expecting that response at all!
I think the rooftopping phenomenon has become so popular because people like to look at dizzying shots like mine. What makes photographs unique is their ability to capture reality from perspectives we've not seen before, and I think that's why people are drawn to my images.
Also, we do what we do without ropes or harnesses – and without insurance – so there's also an element that scares people as much as it delights them."
Below are 14 of the scariest 'Don't Look Down' pictures you will ever see.
--------------------------------------------------------------------------------
1. Chapaevsky Pereulok, Moscow, Russia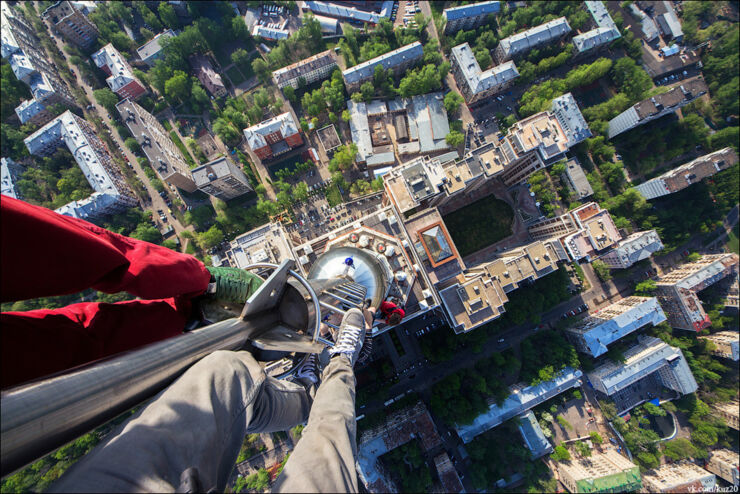 2. Central Plaza, Hong Kong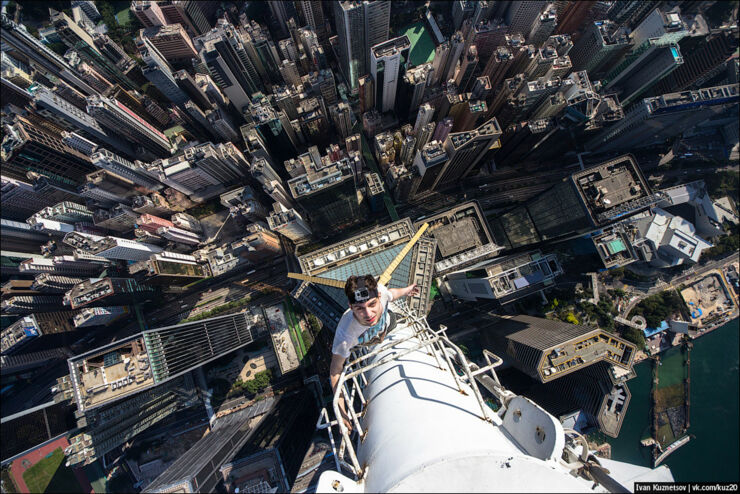 3. Moskovskyi Bridge, Kiev, Ukraine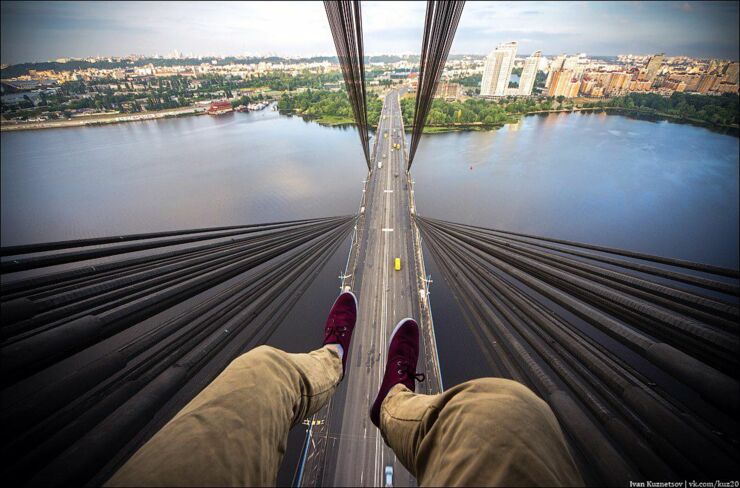 4. Moscow, Russia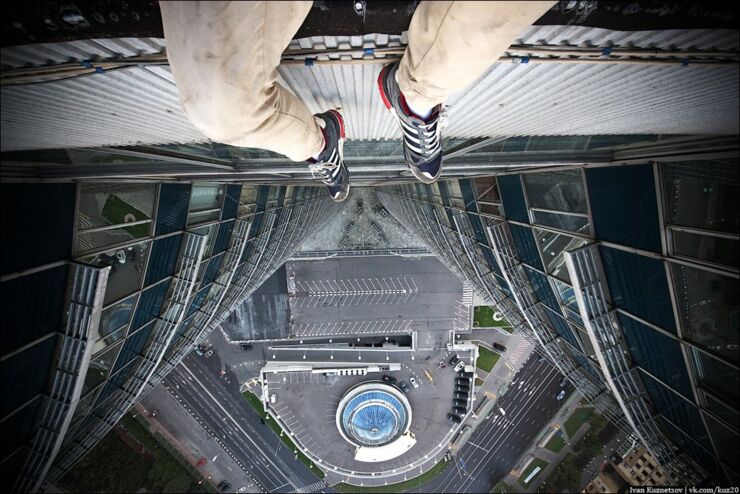 5. Moscow, Russia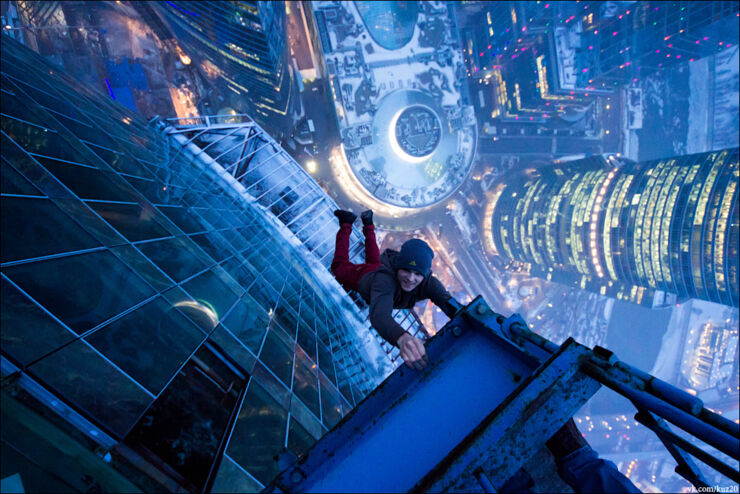 6. Moscow, Russia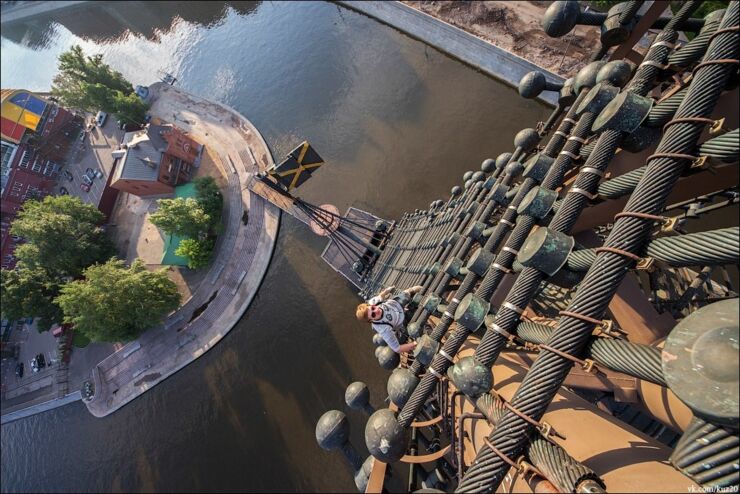 7. Moscow, Russia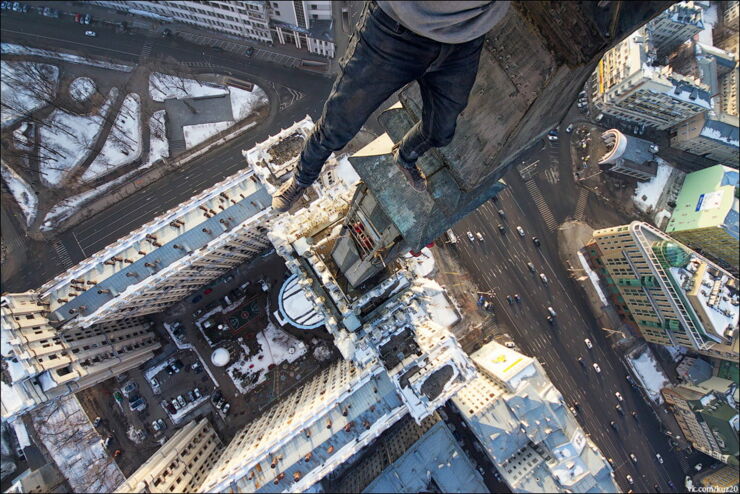 8. Shanghai Tower, Shanghai, China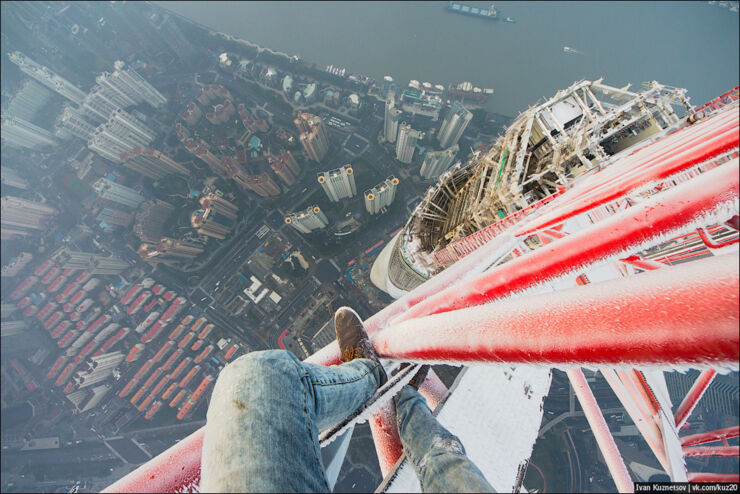 9. Kiev, Ukraine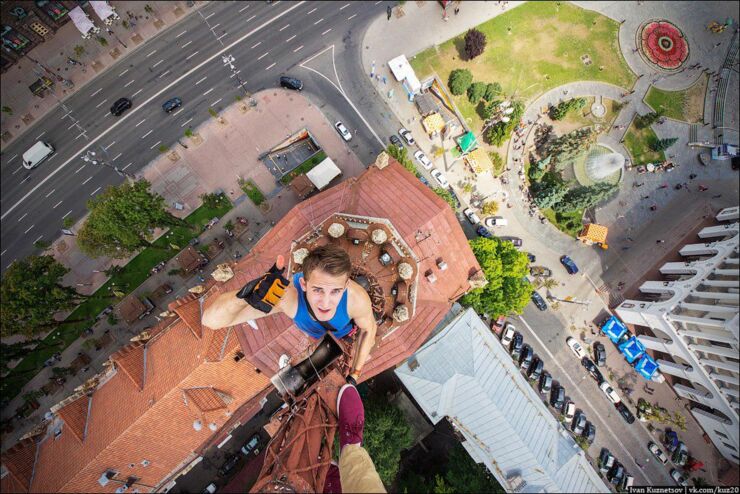 10. Kiev, Ukraine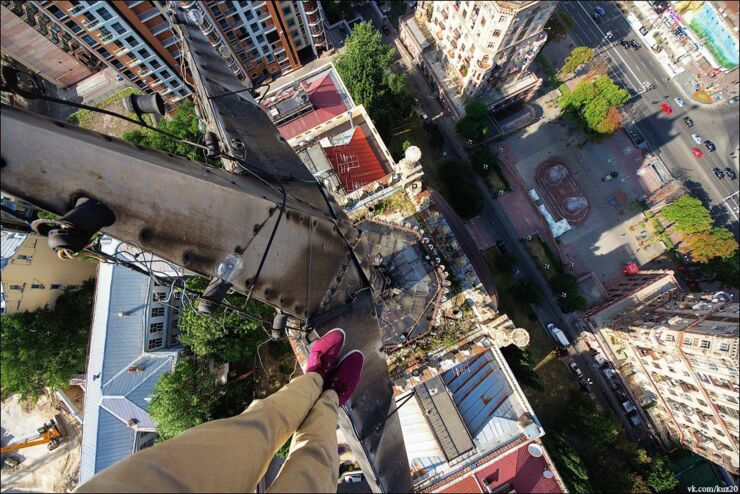 11. Mercury City Tower, Moscow, Russia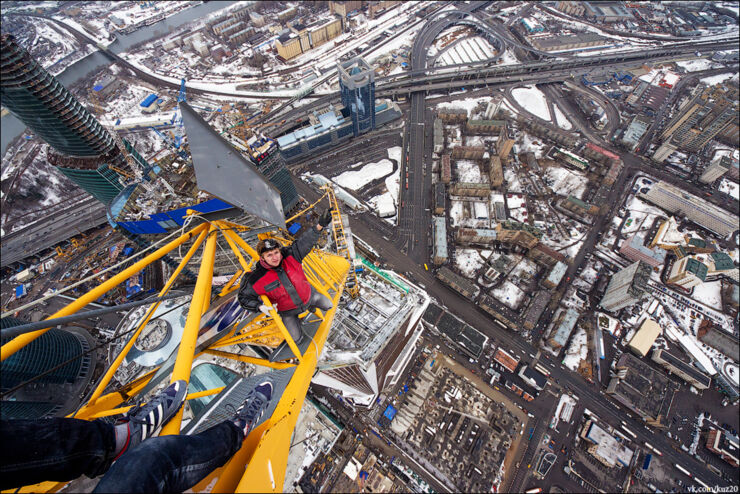 12. Shimao International Plaza (333m), Shanghai, China.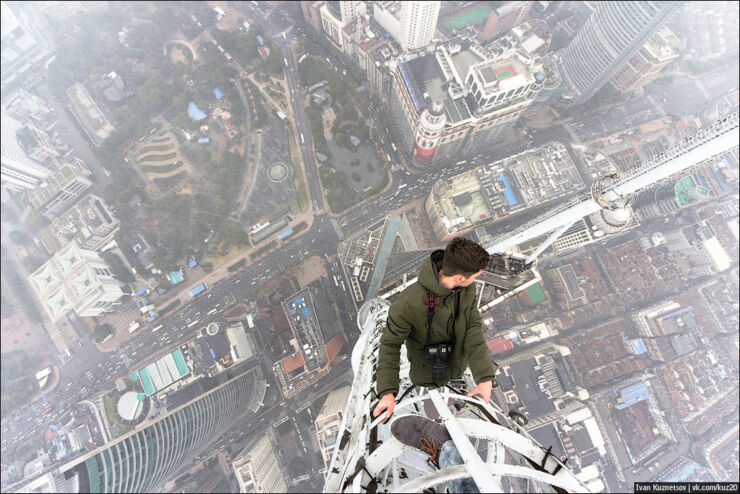 13. Moscow, Russia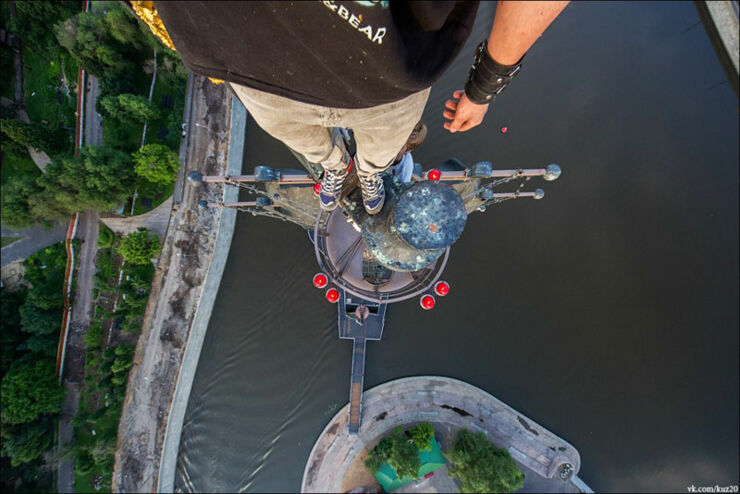 14. Moscow, Russia