iQuiz Time: Which iPhone Are You & What Model Do You Have To Get To Stop Friends Laughing At You?
When it comes to an iPhone you never know where you are. You might be holding an iDevice in your hand right now and wondering 'Which iPhone do i have to get that suits me?' Are you happy with your current device, or have you been lusting after the arrival of yet another model release because you saw just how ancient your current smartphone will be when the new iPhone gets released. Because, as we all know, whenever technology moves ever forward you always feel like you are left behind. Even if you never use the new technology.
Have you got enough features, or do you need to get all the exciting ones on offer which the new model has?
With all the iterations Apple have released sometimes it's hard to keep track. Or maybe you don't even have an iPhone and you're wondering 'How do I know which iPhone do i have to buy?' Basically, which iPhone are you?
The Big Question: What iPhone Do I Have To get?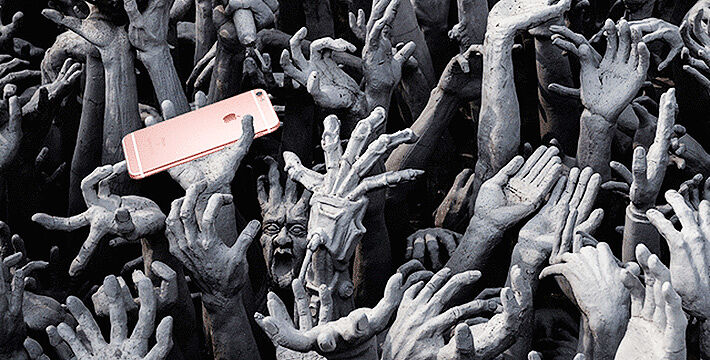 It's all so confusing, what features do i need to keep me content, do i need thmbprint recognition, a 3D camera, or cordless earphones that keep falling out? It's almost too overwhelming which is why this quiz is here to help you figure out how you can find my iPhone, as it were. Or, more accurately, how to find which iPhone you are.
Are you an iPhone 7 or an iPhone 6S? An iPhone SE? Or perhaps you are more oldskool and would suit an iPhone 4 or even something older (if you can still find one). Maybe you resemble something more akin to an iPhone 5S or an iPhone 6S Plus? That wasn't a dig at your weight, btw. Still, there are just so many you could be, it's just too hard to know. Heck, you could even be a new iPhone that hasn't be released yet. The horror.
But don't panic, just take our definitive quiz and find out once and for all exactly what phone is right for you and your lifestyle and also a model that will not make your friends laugh at you. It'll change your life. Honest(?).
It's Time To Find Out Exactly What iPhone You Are?
----------------------------------------------------------------------
[mtouchquiz 10]