Riding The Devil's Wheel And Drinking Beer At The 2014 Oktoberfest Festival In Munich
There is a fairground ride at this year's 181st Oktoberfest Festival In Munich that is a tradition called The Devil's Wheel, and no doubt many a drunken person has seen their dinner again after riding it. But don't let a small thing like that put you off the sheer entertainment of watching people, drunk people, drunk female people having the time of their lives whilst the audience cheers them on (or 'off' in this case).
The contestants sit atop a giant wheel as it spins, avoiding all sorts of obstacles that are designed to get them off and out of the game (and back to drinking) in the most undignified way as is humanly possible for intoxicated people to perform, the winner is the last person still sitting on the wheel once all the other contestants have slipped off and are no doubt drowning their sorrows in beer.
It looks like great fun and it's all part of the festivities which began with the tapping of the first keg on September 20th 2014 and closed a week later with the traditional gun salute from the Munich Salute Gun Regiment's one-shot rifles. This year's visitors downed 6.5 million liters of beer, a significant reduction on the 2013 figures of 7.7 million liters from an estimated 6.4 million guests, were the people attending the event this year drinking responsibly, or just a bunch of lightweights?
Whatever the reason, as the photos below show, it looks like everyone had a total blast and i'm sure many of us looking at this will be thinking about joining them at next year's event for two solid weeks of celebrations....and drinking beer.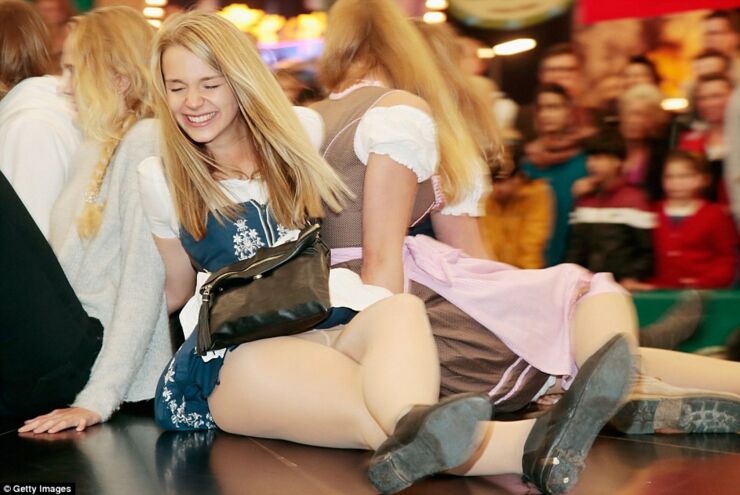 The Devil's Wheel (The Teufelsrad fairground ride) always attracts some of the braver participants.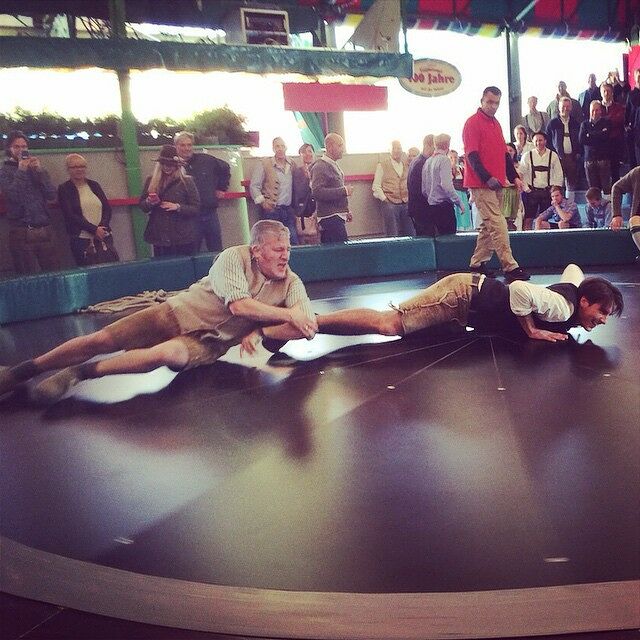 After riding the Devil's Wheel some refreshment is in order.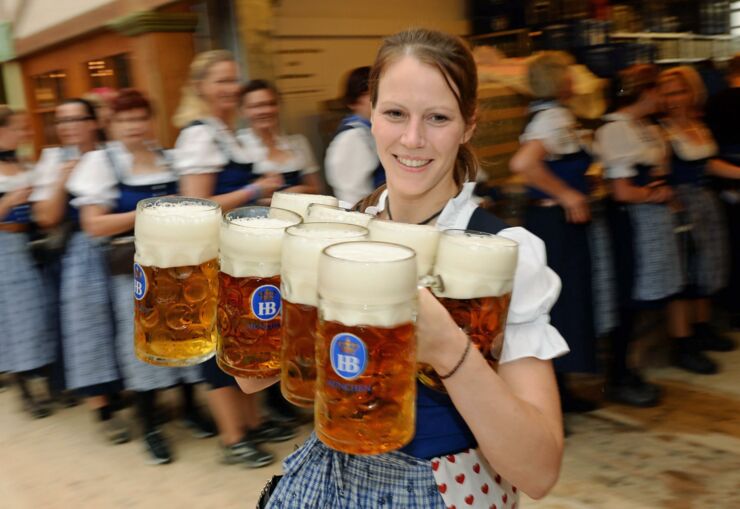 It's not just the guys who like their beer in Germany.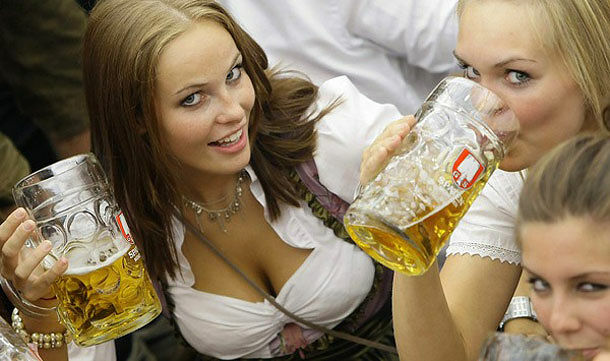 When in Munich at this time of the year (or any time, come to think of it) it's best to drink beer.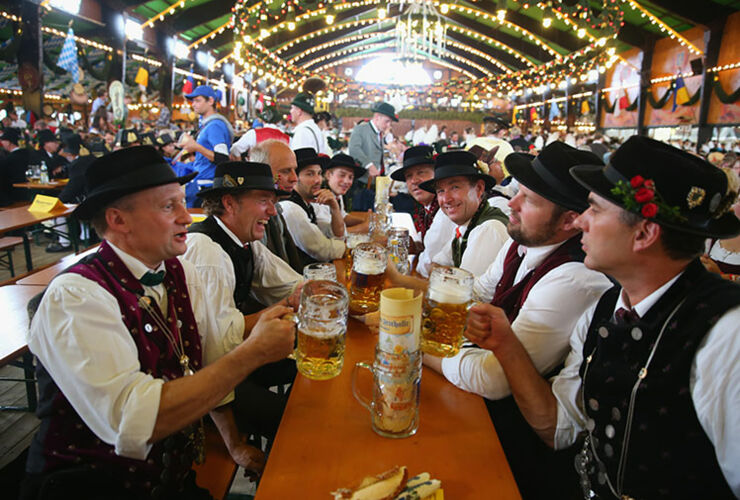 The 6.3 million visitors to Munich for Oktoberfest drank 1.2 million litres less beer than last year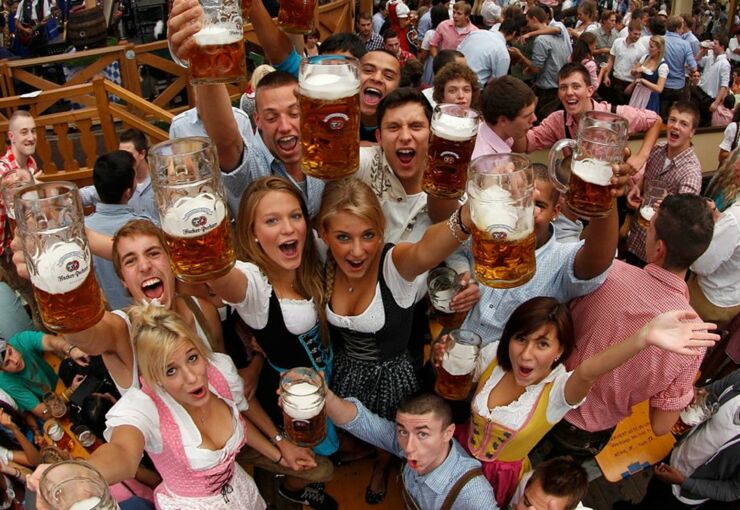 WARNING: Continuous consumption of the amber nectar will put hairs on your chest....and your face.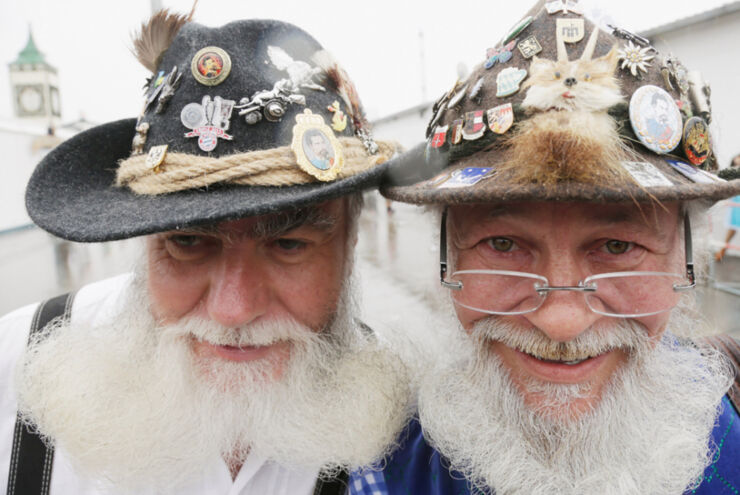 Have you noticed yet that everybody is smiling...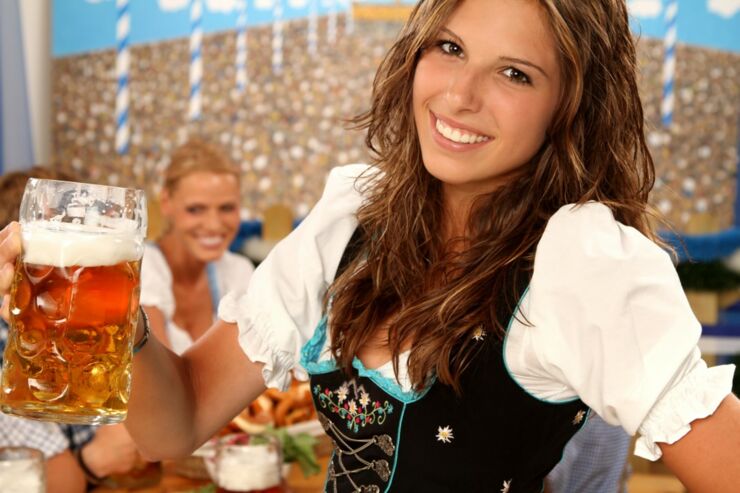 Ladies can keep up with the guys on not just beer consumption but also glass-carrying feats of skill.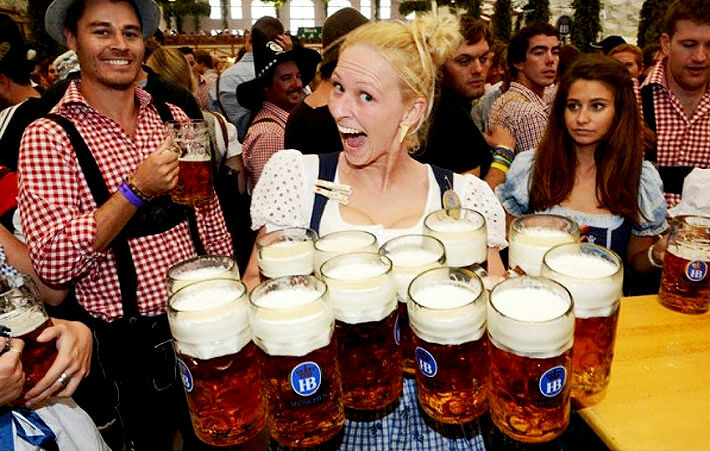 Errr'm...Beer.....lots of beer.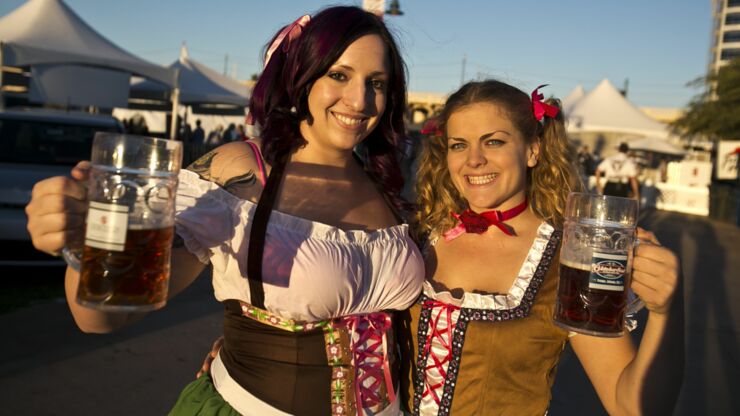 And look! More beer.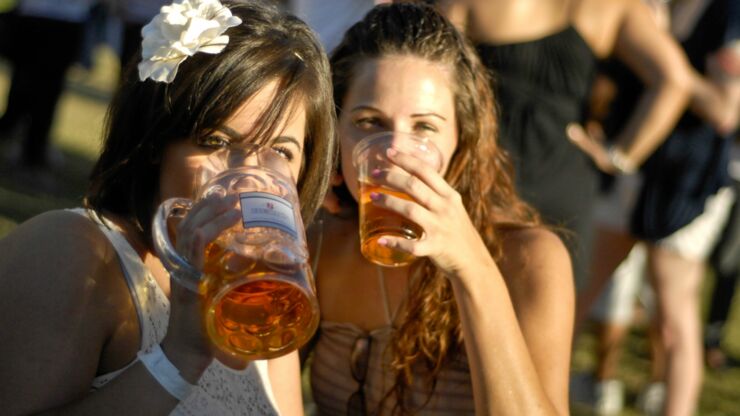 Just how much beer do those glasses contain?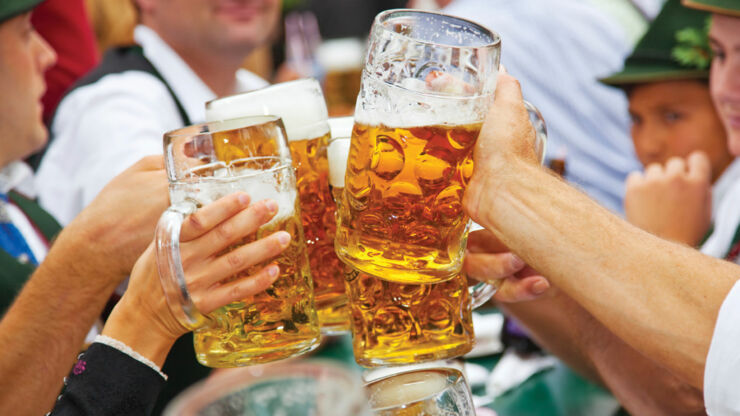 Is it me or does the guy (below) have 2 glasses of beer on the go at the same time. What a dude!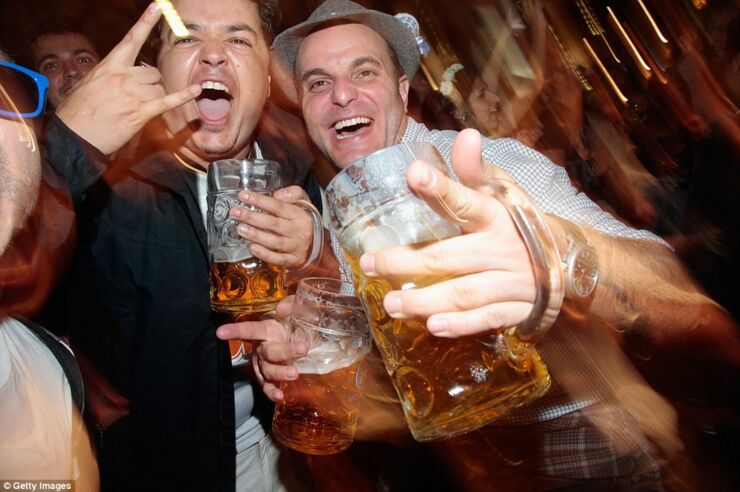 Revelers enjoy the world's biggest festival, which finally drew to a close after two weeks of beer drinking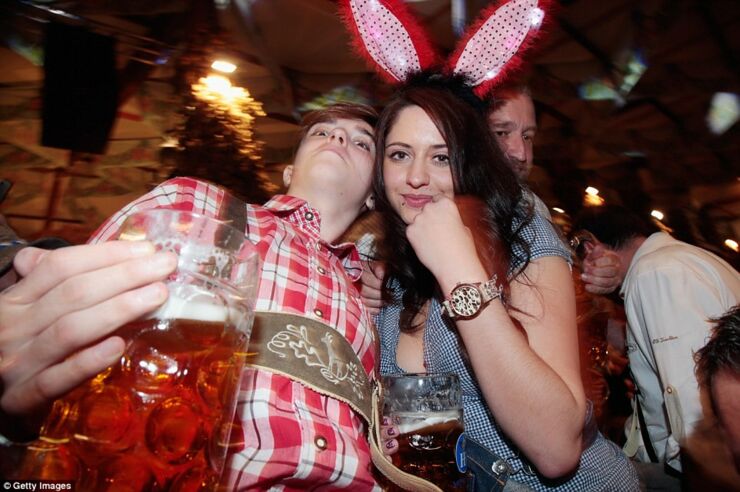 The big question is....why weren't you there?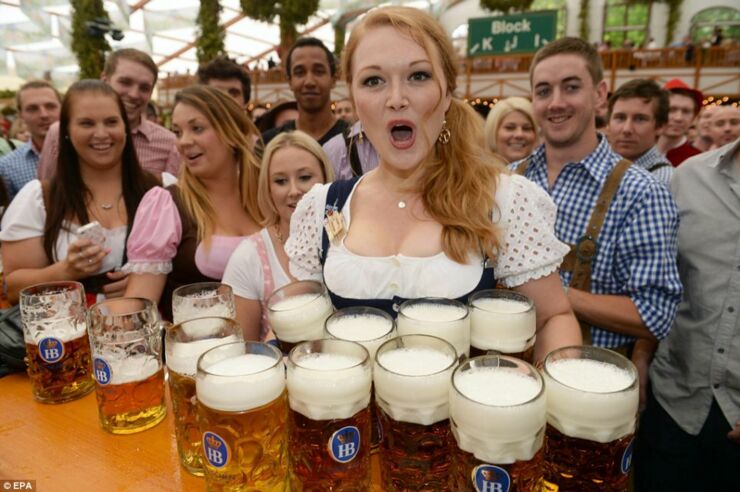 Buying a round of drinks can be an expensive business here i reckon.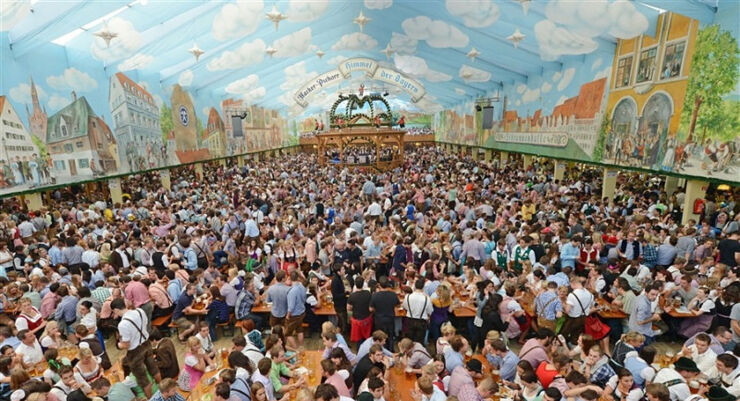 And of course we all know that you can't have too much of a good thing....or maybe you can. These poor unfortunates are living(?) proof that there are limits. Still, it does make for an excellent and funny spectator sport. Remember, drink responsibly people. Enjoy.