The Big Bend: An Insane U-shaped NYC Skyscraper Will Be The Longest In The World
It might be getting billed as the longest in the world, but proposed new NYC skyscraper The Big Bend won't actually be higher than the current tallest, Dubai's Burj Khalifa. And that's because it will arch over in a U-shape, giving it length over height. It's a radical innovation that's going to go 'long instead of tall'
The concept for this new skyscraper has been thought up by NYC-based Oiio Studio and is designed by Greek architect Ioannis Oikonomou who founded the firm. It's a response to the current crop of supertall luxury residents being built in New York, especially near the southern end of Central Park.
Like in a lot of metropolises space is an issue in New York, perhaps more so than most cities, so building upwards is desired rather than building outwards. But there are height limitations in place which The Big Bend tower will bypass by curving. It will actually measure 4,000ft from one end to the other, making it over 2,000ft longer than the One World Trade Center which is currently New York's tallest skyscraper at 1,776ft.
The Big Bend NYC Skyscraper Story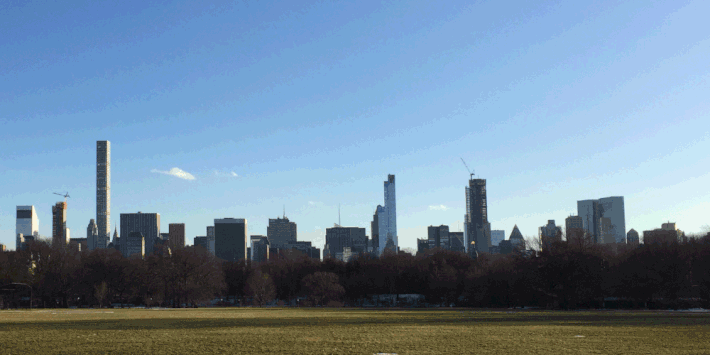 "The story of The Big Bend follows a recent trend that has appeared in New York City: the emergence of myriad tall and slender residential skyscrapers." say the company. "New York City's zoning laws have created a peculiar set of tricks trough, which developers try to maximise their property's height in order to infuse it with the prestige of a high-rise structure. But what if we substituted height with length? What if our buildings were long instead of tall? If we manage to bend our structure instead of bending the zoning rules of New York, we would be able to create one of the most prestigious buildings in Manhattan."
The studio propose building it south of Central Park on Manhattan's West 57th Street not far from Trump Tower and sitting next to the One57, which is nicknamed "The Billionaire Building" and is a 75-story supertall skyscraper. The whole area is known as Billionaires' Row due to the amount of expensive high-rise apartments.
Riding The Elevator On The Big Bend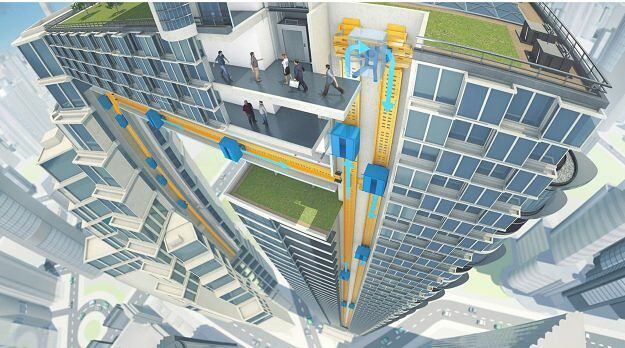 The Big Bend skyscraper's proposed elevator system
Part of what will make the tower architecturally possible is the development of a new type of elevator that uses an "innovative track changing system, allowing the horizontal connection of two shafts on the top and bottom in order to create a continuous loop." Oikonomou told The Lonely Planet.
At the moment this U-shaped tower is just at the conceptual stage with the firm having sent the plans to a few companies and currently looking for investment.
"The Big Bend has been created, among other things, in order to emphasize the fact that New York has become a giant hotel," Oikonomou told Business Insider.
Concept Design For The The Big Bend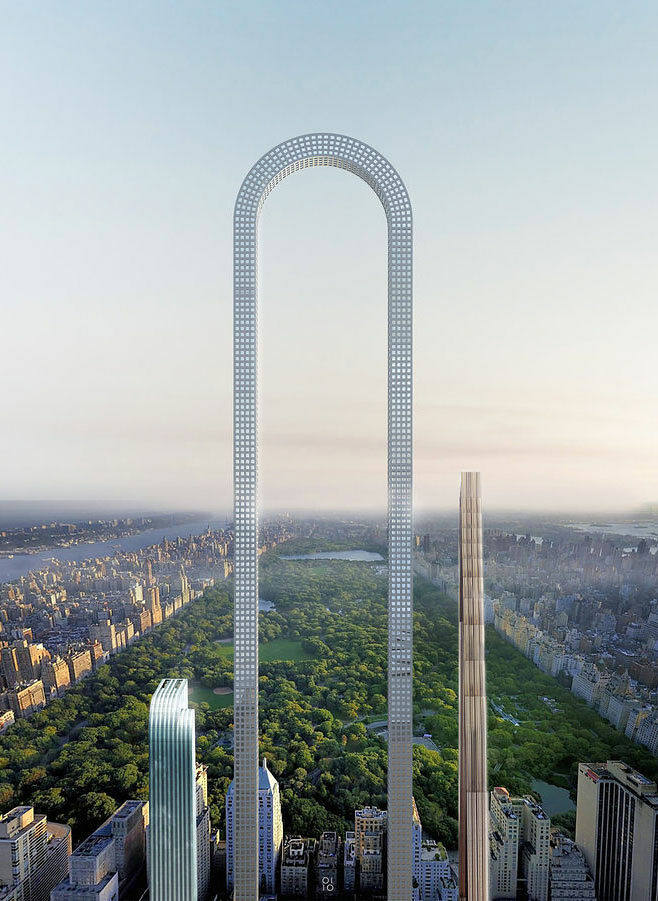 Image rendering of The Big Bend skyscraper.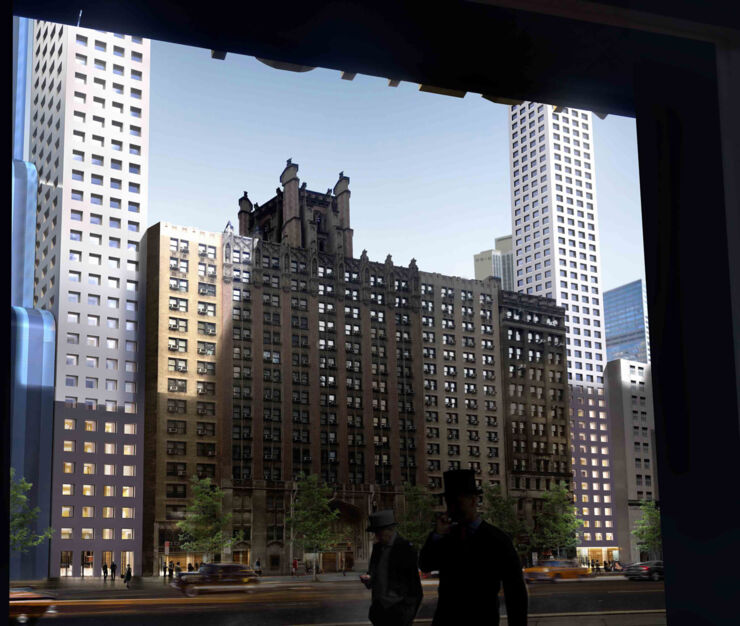 Image rendering of The Big Bend skyscraper.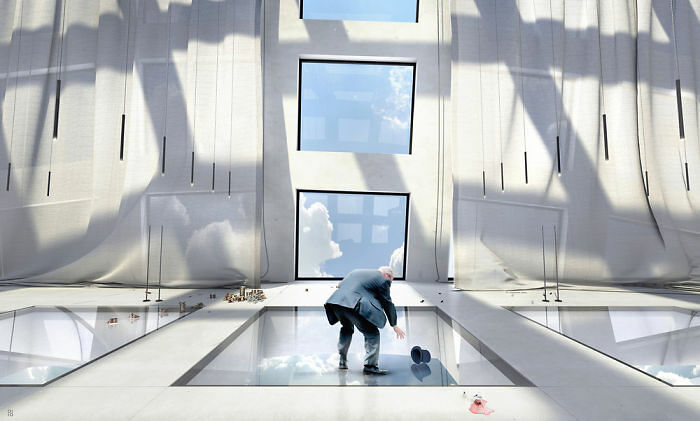 Image rendering of The Big Bend skyscraper.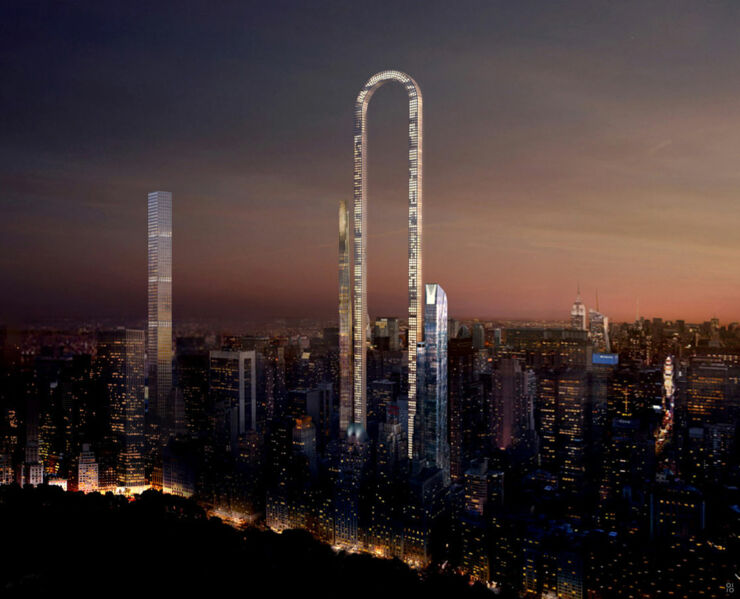 Image rendering of The Big Bend skyscraper.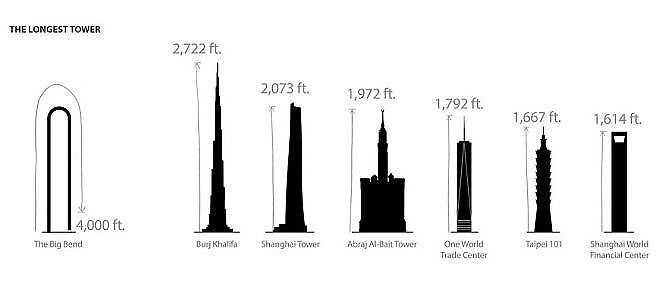 Concept of The Big Bend skyscraper.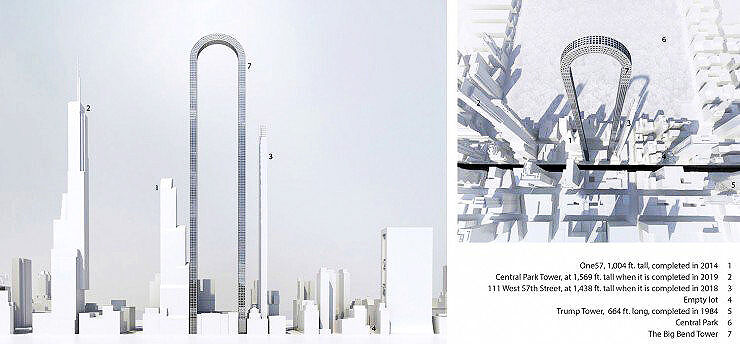 Concept of The Big Bend skyscraper.