Taylor Swift's Awkwardly Posed Photograph Gets The Photoshop Battle It Was Begging For
It doesn't take much for a photoshop battle to erupt. If there's a photo of a celebrity in a weird pose then that's pretty much the gold standard. And so it goes with this latest photoshop battle featuring Taylor Swift.
The original photo shows Swift pulling an awkward pose while performing in a recent concert, bending forward while spreading her arms behind her back, like she was about to take flight.
It's no doubt part of a very well-rehearsed, carefully choreographed stage routine that she does all the time.
But taken completely out of context and uploaded to Reddit's PSBattle sub, it suddenly becomes something far more interesting. Plus something totally ridiculous and hilarious.
Swift is turned into Supergirl, the hands of a watch, a figurehead on the bow of a boat, a bird, a plane, even a cannonball. She also makes a very good Rolls Royce 'Spirit of Ecstasy' hood ornament.
Like with all these celebrity photoshop battles, you hope with all your heart that the celebs themselves actually see them (and their choreographers don't, just in case they change routines to avoid this happening).
Here's the original photo: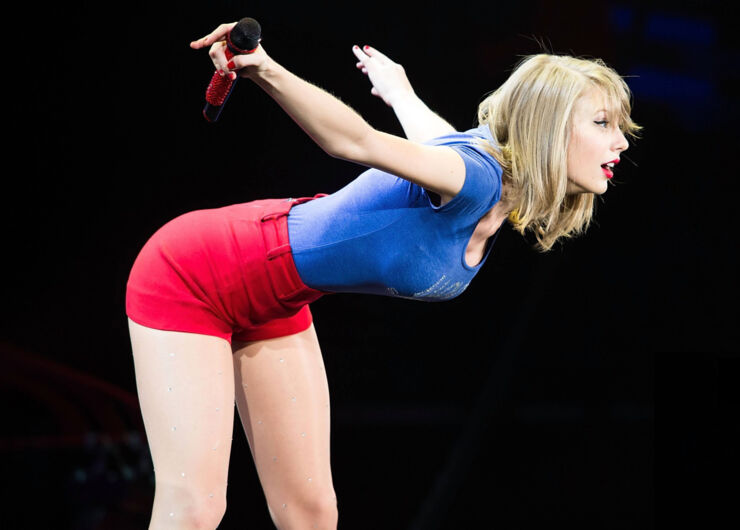 And here's the photoshopped versions.