World Leaders Pooping: Cristina Guggeri Depicts Important People Performing Their 'Daily Duty'
Everybody poops. You, me, the Dalai Lama. Obviously it's not something any of us like to dwell on too much, and when you first start a relationship your significant other definitely doesn't defecate. No way.
Italian artist Cristina Guggeri has decided to break the social taboo (ta-poo?) that surrounds dropping a couple of friends off at the pool, by depicting world leaders sitting on the throne.
From the Queen to Putin, Obama to Angela Merkel, everyone is equal when it comes to baptizing a Baby Ruth.
We all have our pants around our ankles, a look of concentration on our faces, and our dignity left somewhere outside the bathroom door. Cristina Guggeri's hilarious pictures address that situation.
Guggeri says of his work, "I'M JUST AN ARTIST WHO LOVES TO CREATE AND REALIZE WHAT I THINK, I SEE, AND I FEEL", and you have to consider with that statement that he very much favors toilet humor.
The Sardinian artist has expanded his work from just focusing on world leaders to include well known celebrities as well and has published the results in a book called 'The Daily Duty' which is now for sale.
The preface of the book reads, "The call of nature. It is what makes us all human. And yes, even political and religious leaders and authorities have to pull their pants down to answer that call."
Here are some of our favorite world leaders below contemplating life, and is there enough toilet paper left.
US President-Elect Donald Trump takes a dump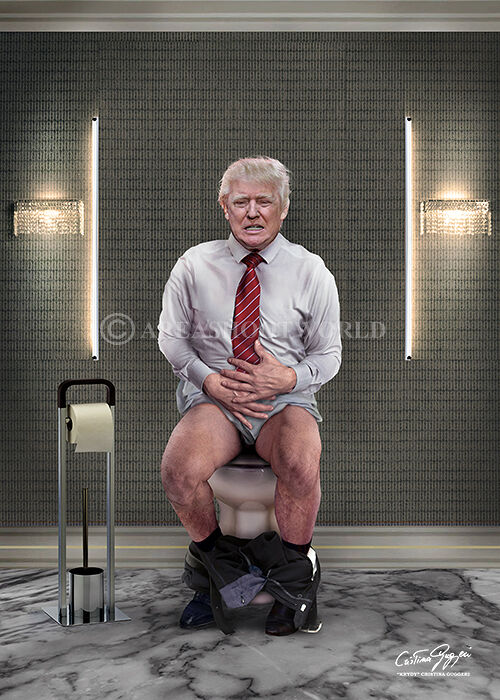 Kim Jong Un launches his missiles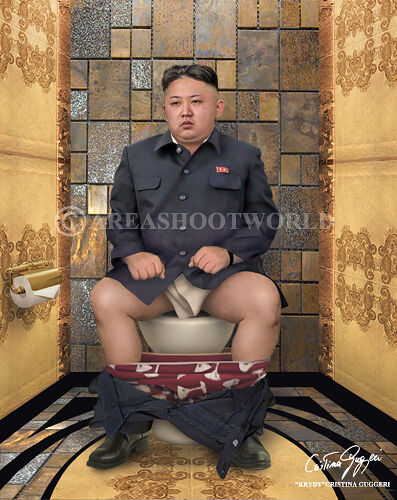 Current US President Barack Obama Plans A Strategic Movement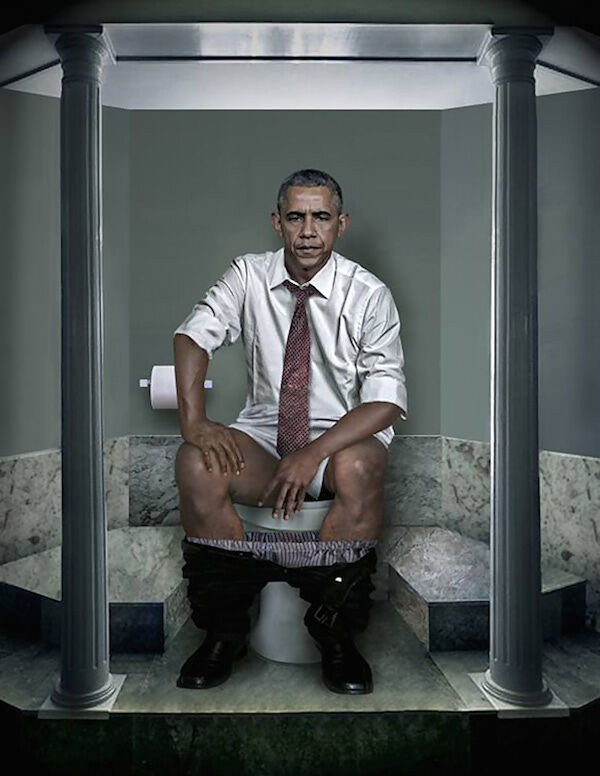 Pope Francis Contemplates How God Moves In Mysterious Ways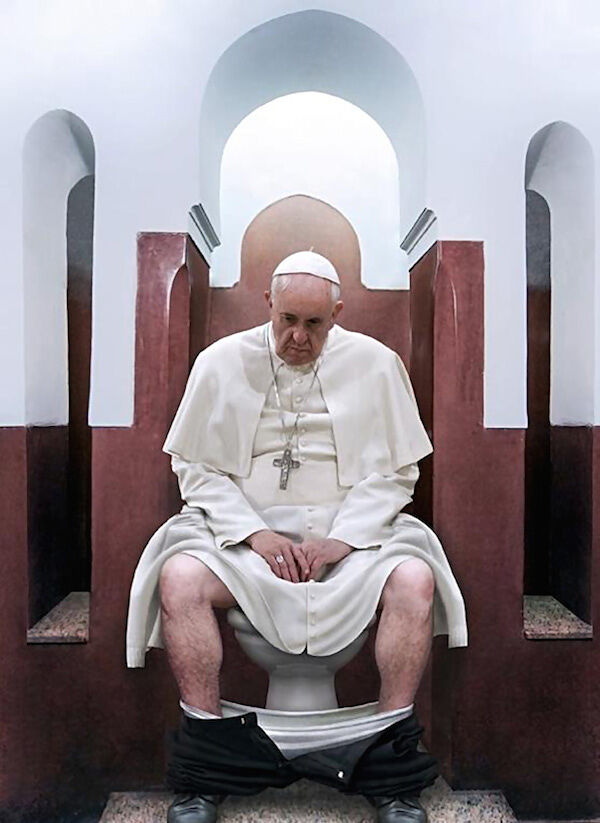 Russian President Vladimir Putin Drops A Bomb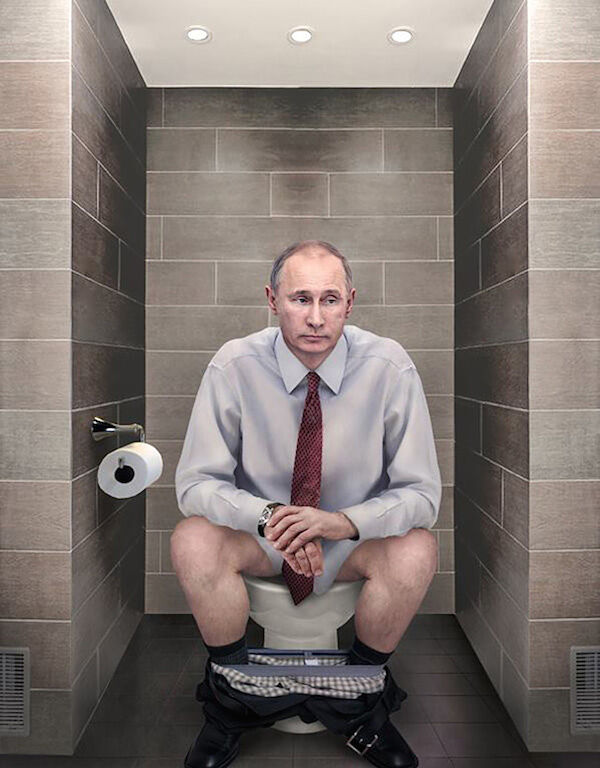 Mario Draghi, President of the European Central Bank, Leaves A Deposit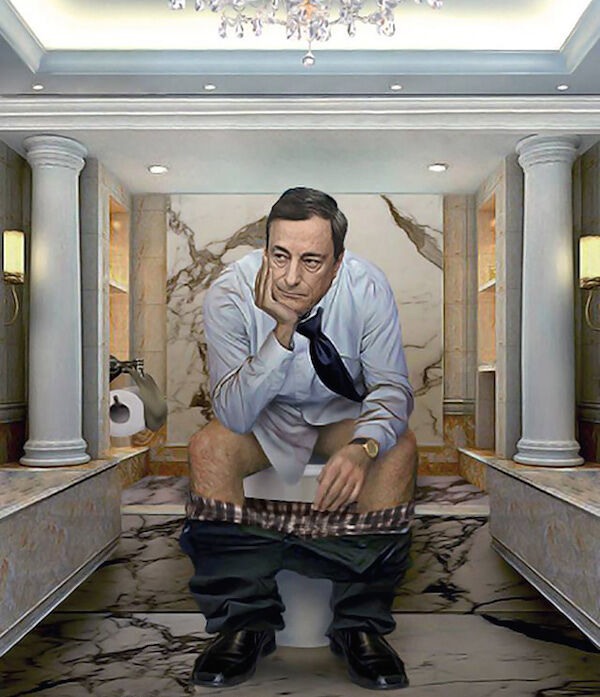 German Chancellor Angela Merkel Gets Down To Business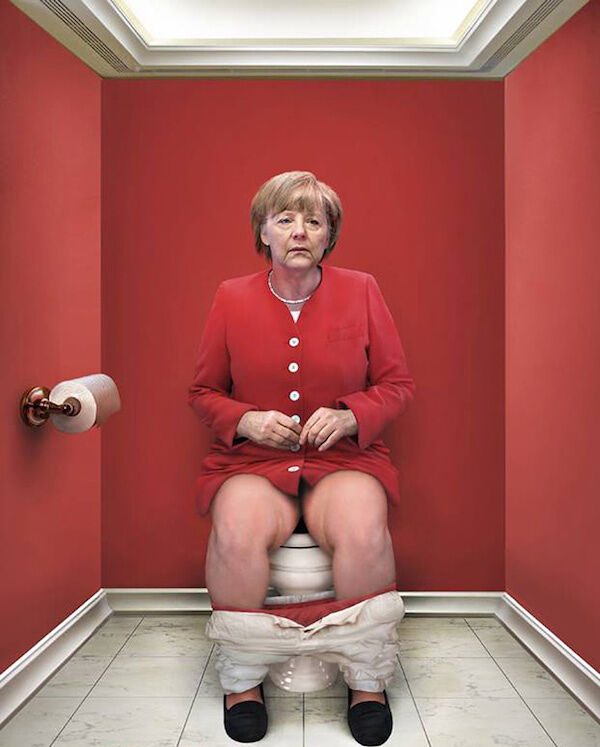 Israeli Prime Minister Benjamin Netanyahu (Netanya-poo?) Recites A Blessing For Food That's On Its Way out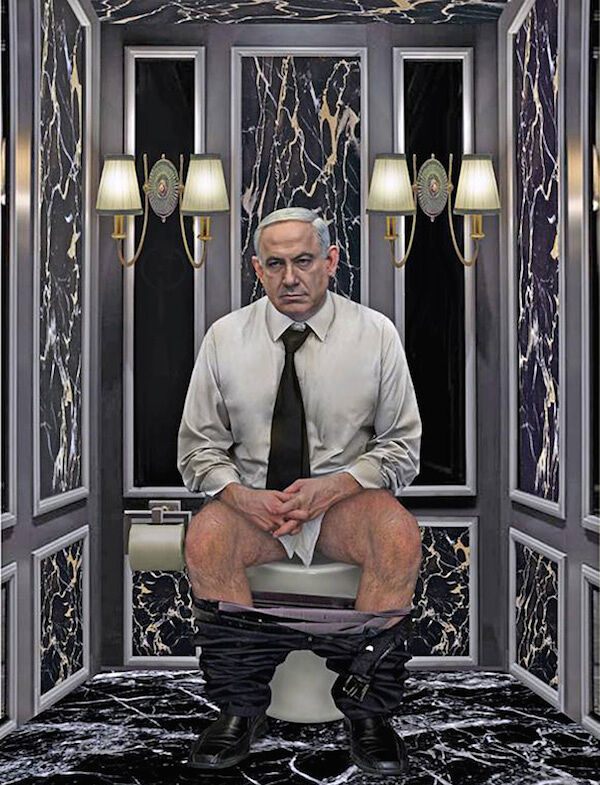 Elizabeth II, Queen of England, Sits On Her Throne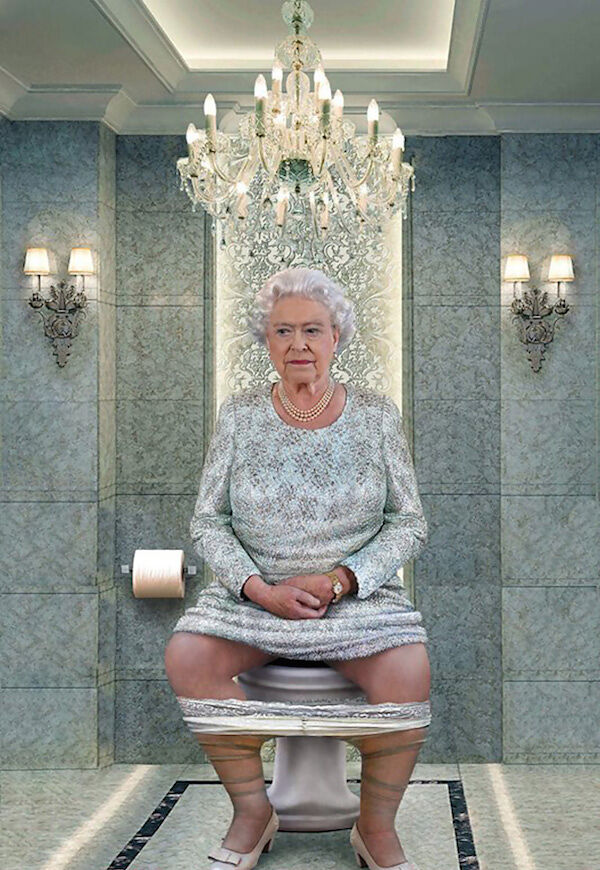 Former Italian Prime Minister Silvio Berlusconi Never Misses A 'Bunga Bunga' Party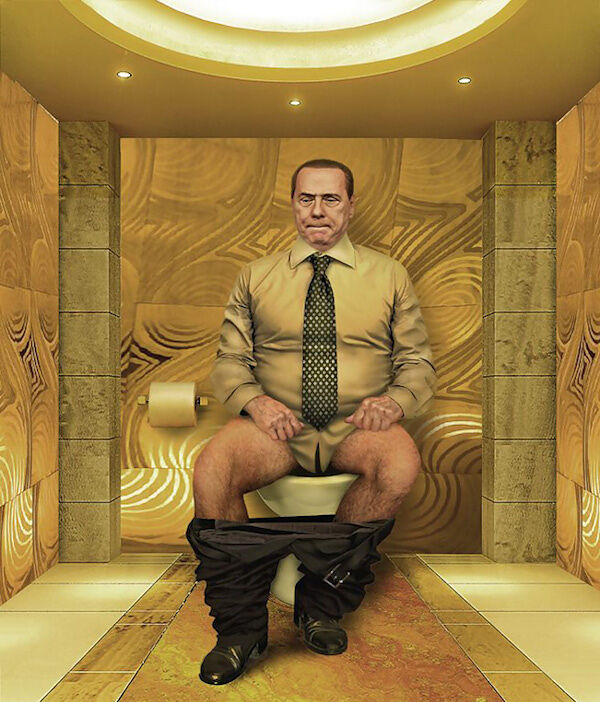 The Dalai Lama Ponders The Last Words Of Buddha, "All Things Must Pass"