While The World Protests Against Climate Change, Video Shows That Clean Energy Is 100% Possible
Today world leaders are gathering in Paris for the COP21 climate summit, which will see over 150 countries come together for two weeks of talks, with the aim of coming to an agreement for a new long-term initiative to cap greenhouse gas emissions and limit global warming to 2C (3.6F).
The last meeting, held in 2009, ended in failure but this time it's believed a deal will hopefully be reached. It comes at a pressing time when the World Meteorological Organization, a United Nations weather agency, recently released a report saying the last five years have been the hottest ever recorded—with 2015 likely to be the warmest ever for global average surface temperature.
The COP21 meeting is seen as the last chance saloon for the world to try and slowdown global warming and stop the world from hitting temperatures that could be the point of no return, resulting in catastrophic events for the planet. Even the Pope has urged the importance of reaching an agreement in Paris. Large climate protests held in cities across the globe this weekend, some of which turned violent, have shown that the world agrees.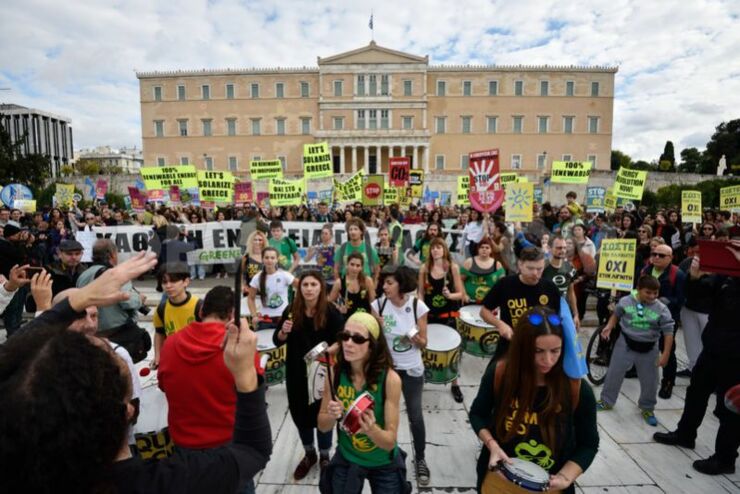 Climate protesters in Athens. Photo: Nicolas Koutsokostas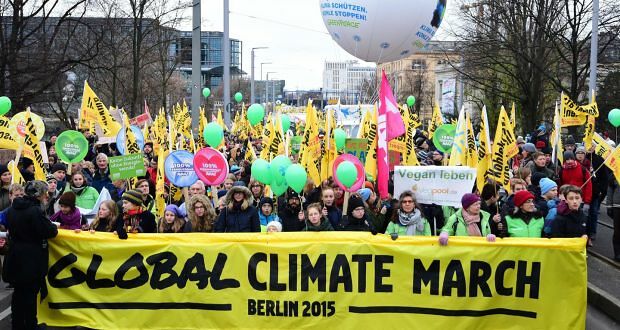 Climate protesters in Berlin. Photo: AFP/Getty Images
But clean energy is possible. That's something which is reiterated in the video above called "100 Possible" by climate change organisation Here Now. Putting the concept for clean energy in the context of some of history's greatest icons along with with modern day authors and technologists, it shows figures like Martin Luther King, Jr., Mohandas Gandhi, Elon Musk, and J.K. Rowling and wonders what would have happened if they hadn't believed in their goals.
Their type of resilience and determination is what's needed to overcome and tackle climate change, says the video. "100% Possible advocates for a transformational shift away from fossil fuels to 100% clean, safe, renewable energy—and aims to explode the myth that it would be 'impossible' for the world to be powered this way." says Here Now.
"Clean energy is already being deployed at record rates, and is now the world's second largest source of electricity. In the last few days, Stanford engineers released detailed roadmaps showing how 139 countries can shift to 100% renewable energy by the year 2050. A world powered by 100% clean energy is 100% possible."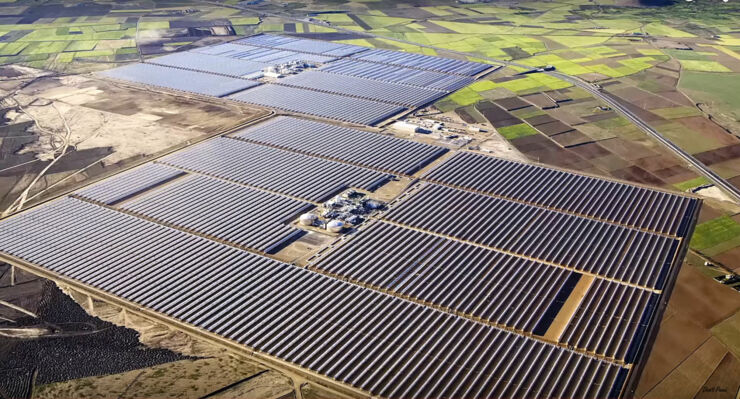 Large-scale solar farm