Ten Things People Can't Resist Doing On Their Mobile Phone
Designed to make our lives easier, a mobile phone rates as one of man's greatest inventions. In fact, many people would say mobile phones are vital to our everyday lives. Multinational professional services network company Deloitte recently revealed that we are 'superglued to smartphones.'
Through a 2017 survey in the UK, Deloitte found that nearly 40% admit to the excessive use of our phones. Despite these findings, many of us continue to reach for our smartphones. At any given hour of the day, our mobiles are never more than a few inches away from us.
Meaning we can click, tap and type away until our heart's content. Choosing to either connect or disconnect from the world. Here we look at the top ten things people can't resist doing on a mobile phone.
1: Social Media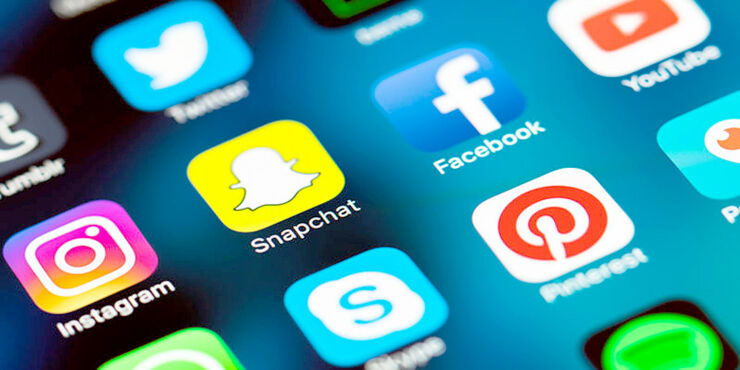 Image source / marketingland.com
Facebook, Twitter, Snapchat, and Instagram are the most popular forms of social media. We are clicking, liking and sharing our way across the internet. Today, Facebook is just shy of 2 billion users. To put that into context, 2 billion people is roughly 6 times, the entire population of the U.S.
Founder of Facebook Mark Zuckerberg revealed users spend nearly an hour each day on Facebook. Logging on to with our friends, stalking celebrities and check the news. Available 24/7 every day, it's a wonder anyone has time to do anything else. Especially since some of us are guilty of waking up in the middle of the night to log on.
For any mobile phone user, connecting to their friends on social media using their smartphone is pretty much as important as giving them a call or texting them.
2: Using A Mobile Phone For Selfies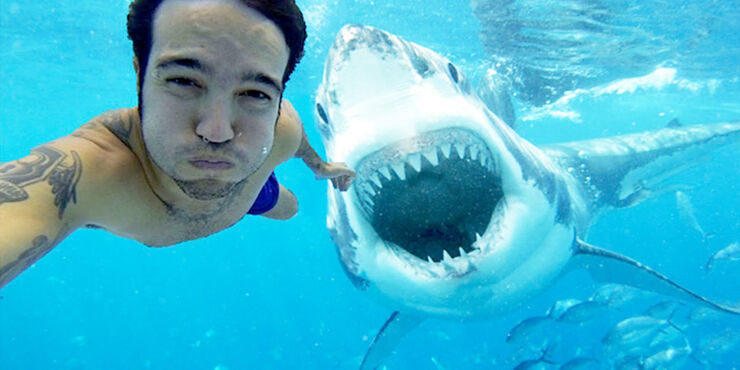 Image source / youtube.com
Entering the OED (Oxford English Dictionary) in 2013 is the word 'selfie'. A selfie is defined as taking a photo of oneself with a smartphone or webcam. Almost every one of us is guilty of taking a selfie on their mobile phone. Once the preserve of tourists, selfies are now for everyone.
No matter what your location, there is always the chance to take a selfie.
Of course, it is also 'mandatory' to share your selfies, and that's where social media comes into play. How else would your close friends, and family remembers what you look like since you posted one a week ago?
3: Online Gaming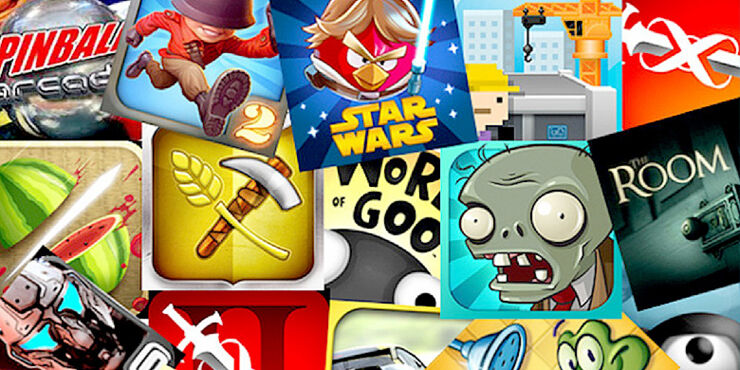 Image source / le-vpn.com
Does anyone remember a time when online gaming was considered lame? Previously seen as a 'nerdy' thing to do, online gaming today is considered pretty cool and chances are, if you have a smartphone then you have a bunch of online games you regularly play.
Also, online gaming is not just for kids anymore. More and more adults are checking out and playing a whole host of online casino games on a mobile phone.
There are thousands of online casinos and online casino games to choose from. Each with their own unique offers and game libraries. Whether it's to kill boredom or time, there are plenty of mobile gaming options available.
4: Instagramming Everything!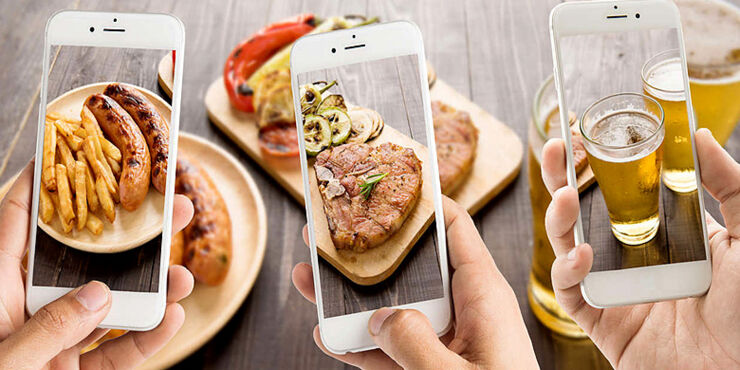 Image source / stylecowboys.nl
Thanks to the capabilities of mobile phones and the continuing advance of smartphone technology, pretty much everyone today is a photographer. Add in filters, hashtags, and effects and any photo is instantly 'Insta-worthy'. Instagram is chock-full of aspiring bloggers and their photo collections.
No subject matter or location is out of the question. Meaning that is now possible to spend hours flicking through photos of pretty much everything. From celebrities, pet pics and 'food porn' (posting food pictures - #foodporn).
If you haven't posted pointless photos on your Instagram yet, then well done you. But beware, it's only a matter of time before you do.
5: Blasting Music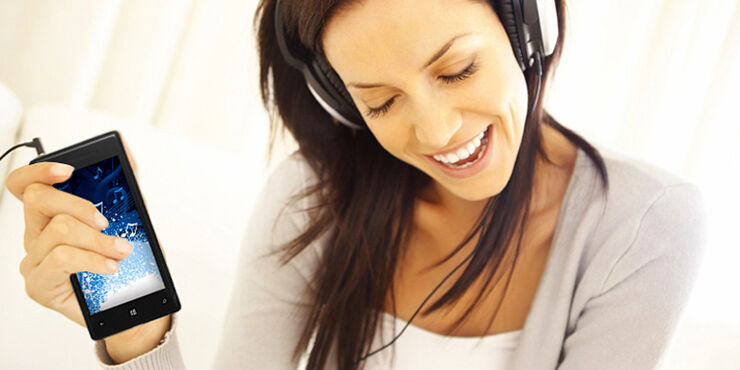 Image source / 1mhowto.com
Listening to loud music on mobile phones is now commonplace. Despite earphones being widely available, people still choose to 'share' their music choices. Treating their phones more like speakers than personal devices.
No matter where you go, the chances of overhearing someone's playlist on their smartphone device is pretty high. Meantime health concerns over hearing damage seemingly go unnoticed.
6: Watching Cat & Dog Videos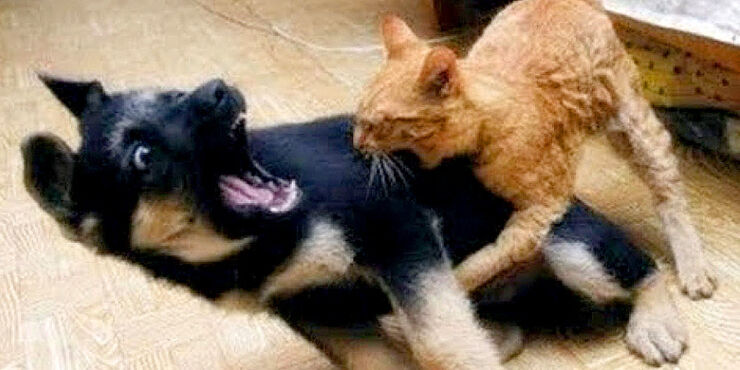 Image source / youtube.com
Another mobile trend that has taken off is watching cat and dog videos and then of course, sharing them with your friends and on your social media channels. Several videos have even gone viral on the internet thanks to YouTube and Facebook.
Cute, funny and downright silly, cat and dog videos have spread all over the internet thanks to this ongoing trend. Easily sharable, there are even dedicated channels set up for dog and cat videos for you to browse on your mobile phone.
Chances are, if you are standing in a queue and the person in front of you and either cooing or laughing at their smartphone then the chances are they are watching one of these videos.
7: Downloading Apps On Your Smartphone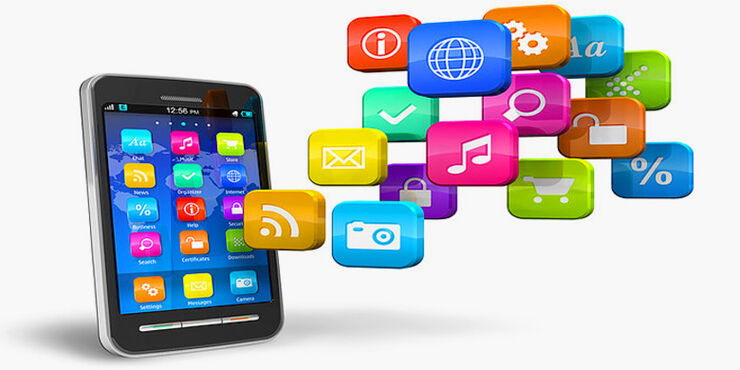 Image source / cegosonlineuniversity.com
Chances are, if you own a mobile phone then it's pretty much guaranteed to have at least a few apps downloaded yourself, be it something like Candy Crush or Solitaire on the gaming side, or maybe the latest Wall Street stock exchange trading news if you need something to pass your time on your daily commute,
Most smartphones on the market today come with inbuilt apps and app stores. Think of them as the Toys 'R'Us for apps. Simply find the app you're looking for and download. Popular apps include airline apps, game apps, and retail apps. Fitness and language apps are among the least used apps.
Just how many apps is enough? No one knows.
8: Running Out Of Data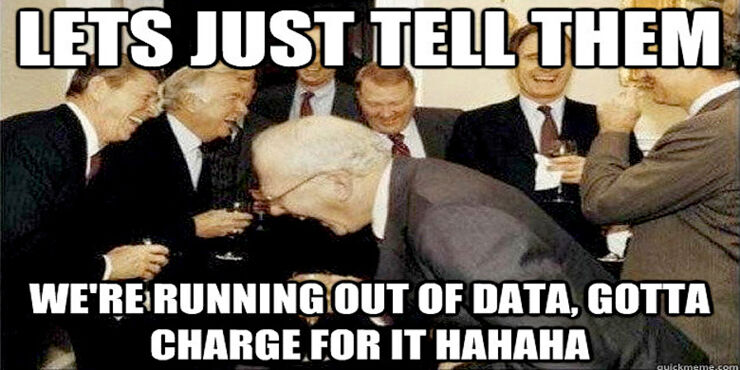 Image source / quickmeme.com
Nothing seems to have more power over the use of a mobile phone than your data allowance. Running out of data is a common fear among most young people. Worse yet is going over your data allowance and being hit with a huge bill. It's the stuff of nightmares for the teens who run out and their parents who foot the charges if they exceed their allowance.
Prolonged use of the internet and certain apps leads to extreme data abuse. Despite most of us living in a free Wi-Fi world of cafes and other social places, strangely many people still opt to use their data.
9: Product Perving On Your Mobile Phone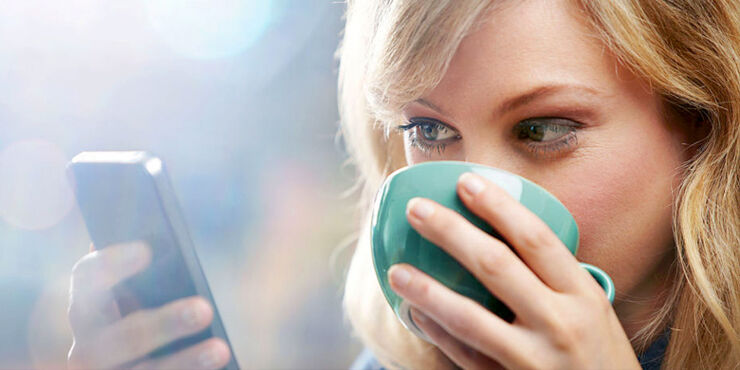 Image source / prima.co.uk
It sounds like something not safe for work but in fact 'Product Perving' is similar to window shopping except it's conducted on your mobile phone. Online retailers like Amazon are prime sites for people to carry out some serious product perving.
With features like 'online wish lists' and 'save for later', means that people can pick up and go as they please. During sales and holiday periods, the amount of people product perving on their smartphones doubles.
10: Ignoring the rest of the world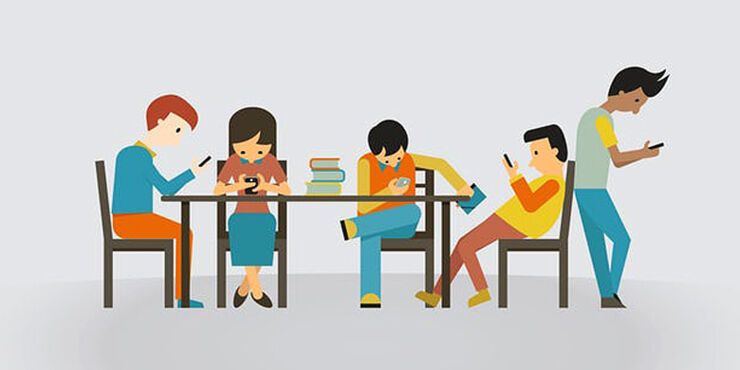 Image source / pinterest.com
Originally designed specifically to connect us to the world, modern smartphones seem to be having the completely opposite effect and are in many ways are disconnecting us. If you are the owner of a mobile phone you can't fail to recognize that they are a huge distraction from the real world.
Finding yourself lost in music, shopping, Facebook and the myriad of apps available is just too easy to do without you fully realizing it. It seems that the price of having access to such modern technology comes at the expense of distancing from the real world around us. Unless of course the real world appears in our news feed.