Best In Flow: The '2015 Minnesota State High School All Hockey Hair Team' Video Is Hilarious
It's become a tradition of the Minnesota state boys' hockey tournament, the countdown and naming of the All-Hair Team complete with comical commentary resulting in an odd but vert funny video.
It all kicked off last week with high school hockey player Luke Seper, who stunned the crowd at the Minnesota State High School Hockey Tournament with the most glorious hair wave we've ever seen (see how he placed below).
There can be only one winner for the top spot of course, but they're all winners with lines like "They should let him play in a leather vest because he's the leader of these sons of anarchy," "If that's a salad, it's a chop, because a MAN ordered it." and "I hope this kid ends up on ELLEN. He's that good."
Before it went online new sponsor Warrior said if the video gets 100,000 views, they'll donate $15,000 to the Hendrickson Foundation for sled hockey program. The vid currently has over 1.5 million views, so Warrior better dig deep.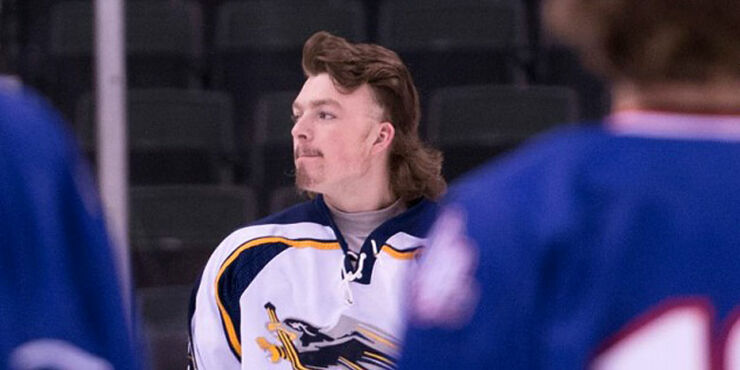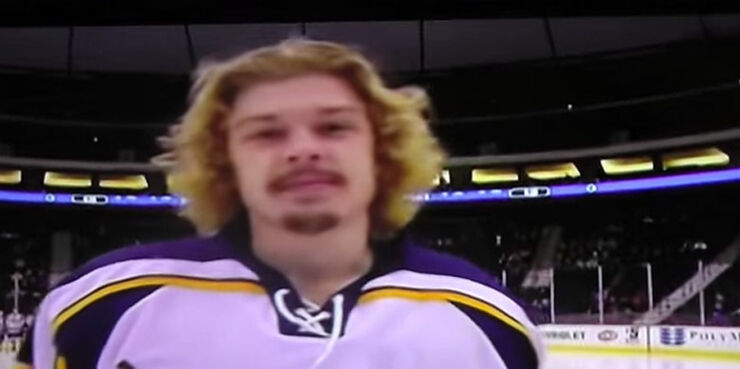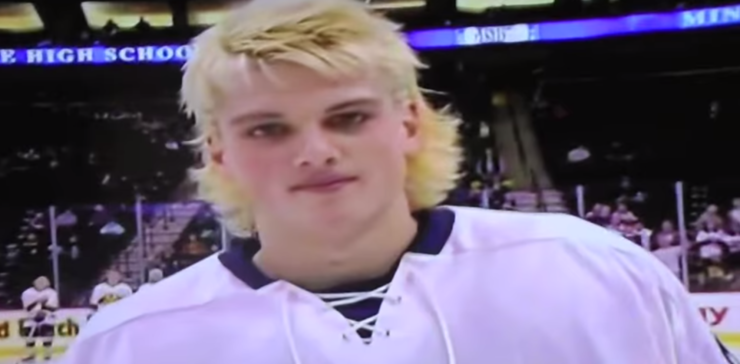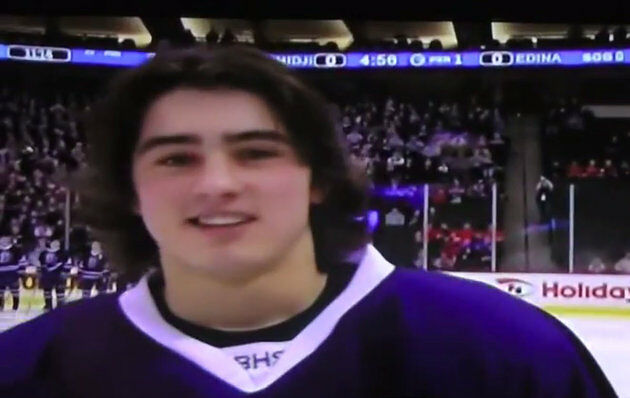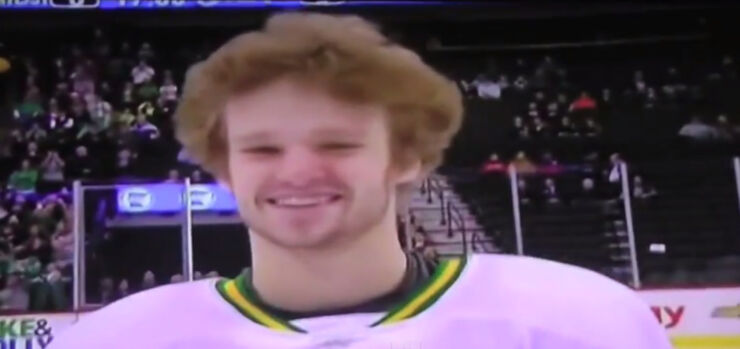 #2 placed contestant Luke Seper opens his award after losing by a hair