Charge You iPhone In A Microwave - 4chan Trolls Apple Users With A Hilarious Prank Called 'Wave'
Just how gullible are some people? Well, if you happen to own an iPhone and browse on 4Chan then chances are you fall into that spectrum where you believe anything you read if it concerns you beloved smartphone.
It all started last year when 4chan trolled iPhone users by saying that the iOS 7 update made their phones waterproof.
Of course it didn't.
But the prank worked so well that now iOS 8 is out they decided to troll Apple users again.
This time they used the idea of wireless charging, pretending iOS 8 had a new feature called Wave which meant users could charge their iPhones in the microwave :/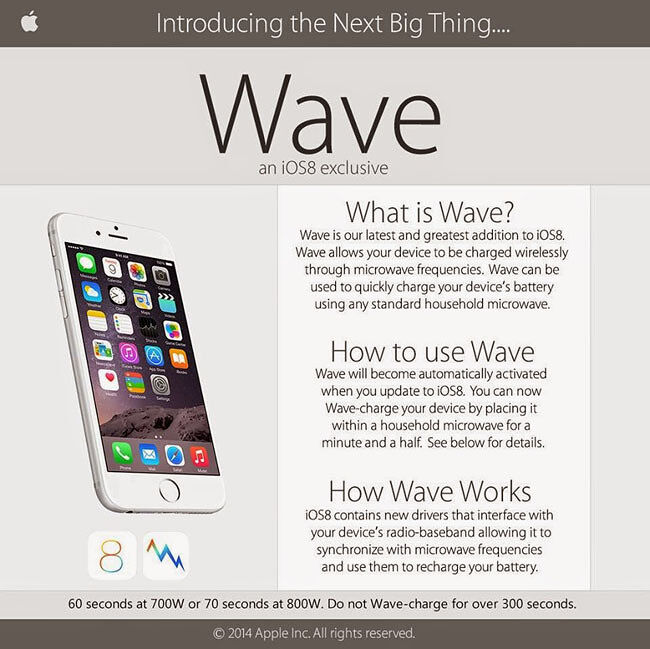 Naturally the media went into overdrive to warn people not to do this, even though only an actual idiot would try it (and if you think people have to be seriously dumb to try this then think again as you read some of the tweets below)
Still, it's pretty hilarious and looks like it's becoming an annual tradition: when Apple release a new iOS update, 4chan retorts with a hoax. We look forward to what 4chan has up its sleeve for next year.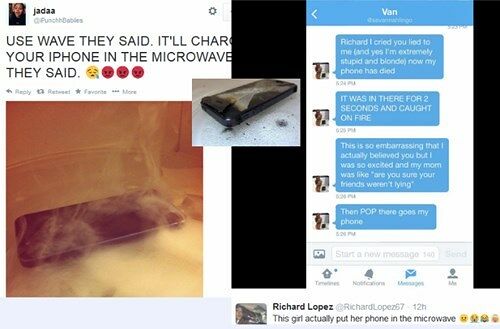 Meantime, if you are still using iOS 7 there's a great feature i bet you didn't know you had....yep, you are the proud owner of a waterproof smartphone. Try it out, it's amazing. Honest.