Artist Gunduz Agayev Turns World Leaders Into Transformers In These Fantastic Illustrations
They might not necessarily be robots in disguise, or maybe they are. Either way artist Gunduz Agayev has decided to depict politicians and world leaders as if they were everyone's favorite race of morphing alien robots, Transformers.
Meaning they're able to transform their humanoid forms into various vehicles that are a sly nod to their personalities and the country's they head up. So we get the Queen of the United Kingdom turning into a red London bus, Obama is a police car, Kim Jong-un is an anti-aircraft gun, and Angela Merkel a Volkswagen (with possible emission cheating software uninstalled).
The question is though, which ones are the Autobots and which are the Decepticons? I suppose that changes depending on where in the world you're from.
Don't expect these bots to find their way into the next Michael Bay movie either.
You can check out the entire series below. And check out more of Agayev's work on his Facebook page.

President of Turkey Recep Tayyip Erdoğan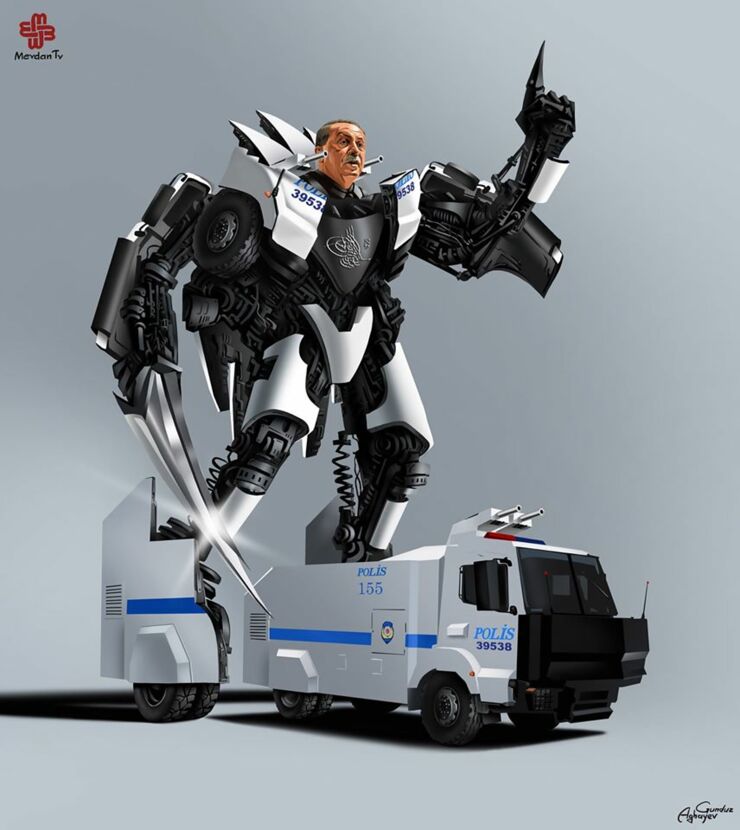 President of USA Barack Obama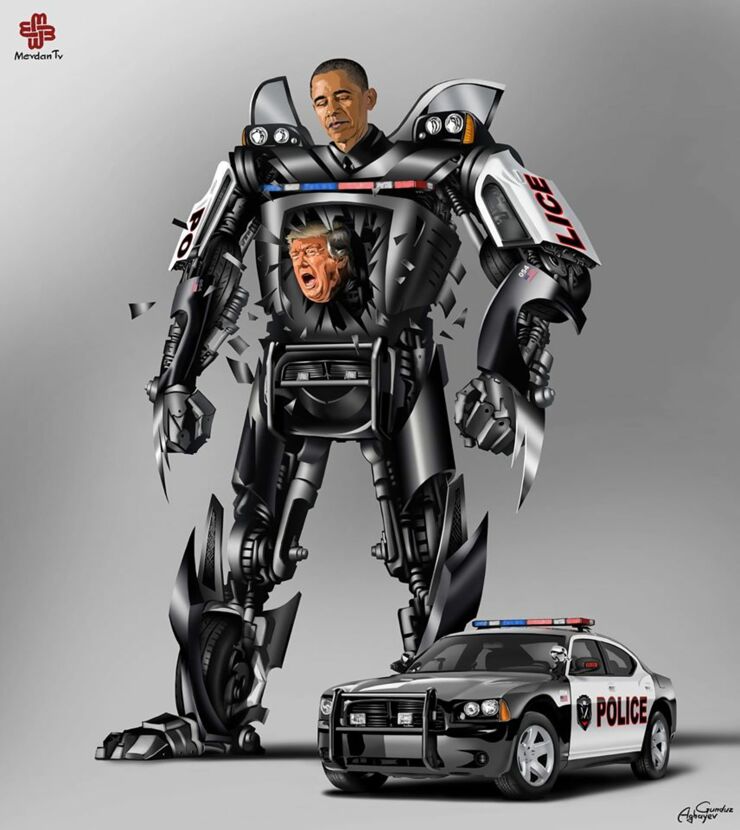 President of Azerbaijan Ilham Aliyev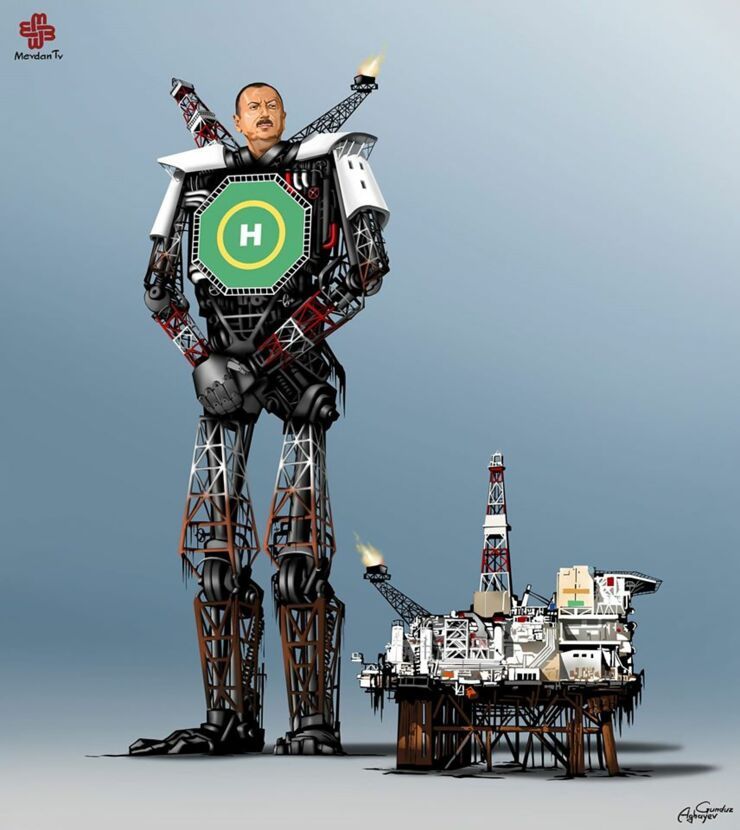 Queen of the United Kingdom Elizabeth II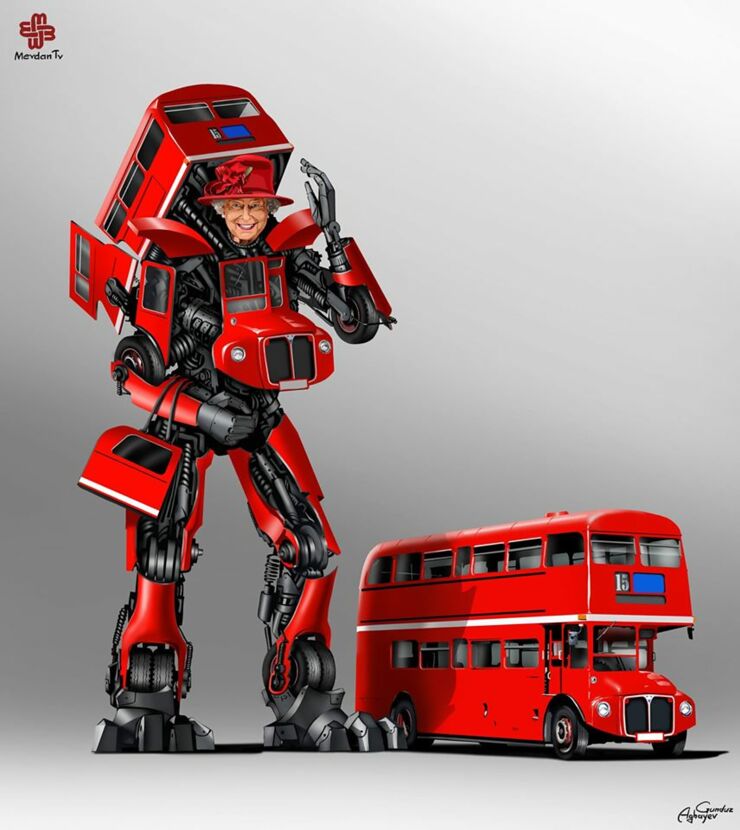 President of Russia Vladimir Putin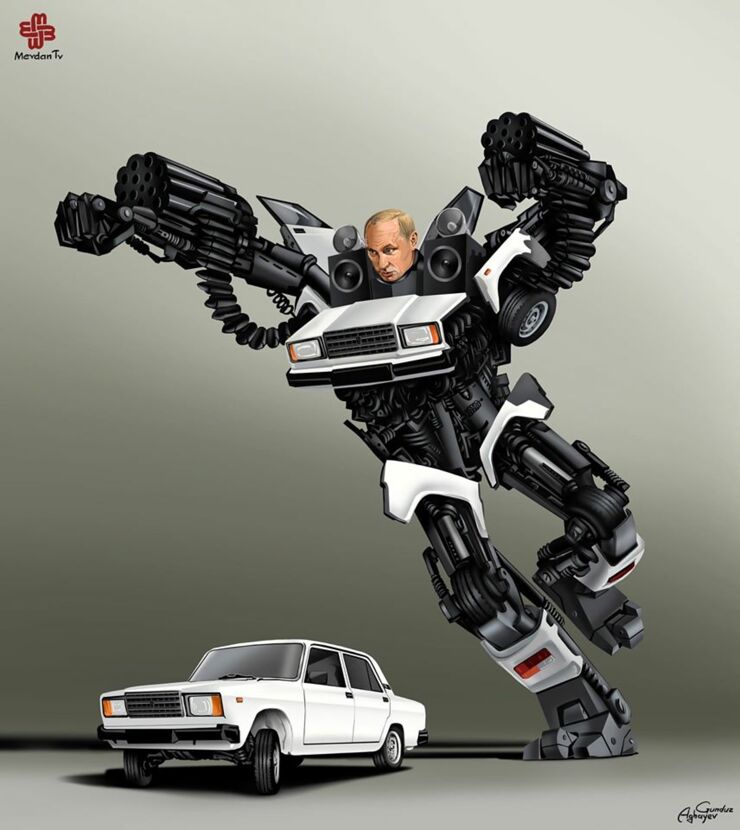 Chancellor of Germany Angela Merkel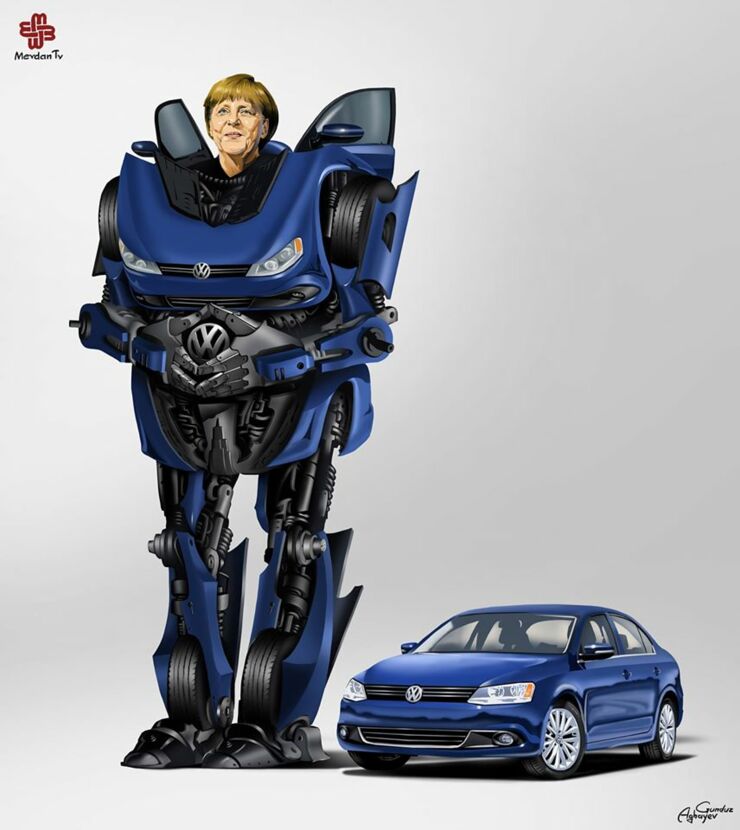 Supreme Leader of Iran Ali Khamenei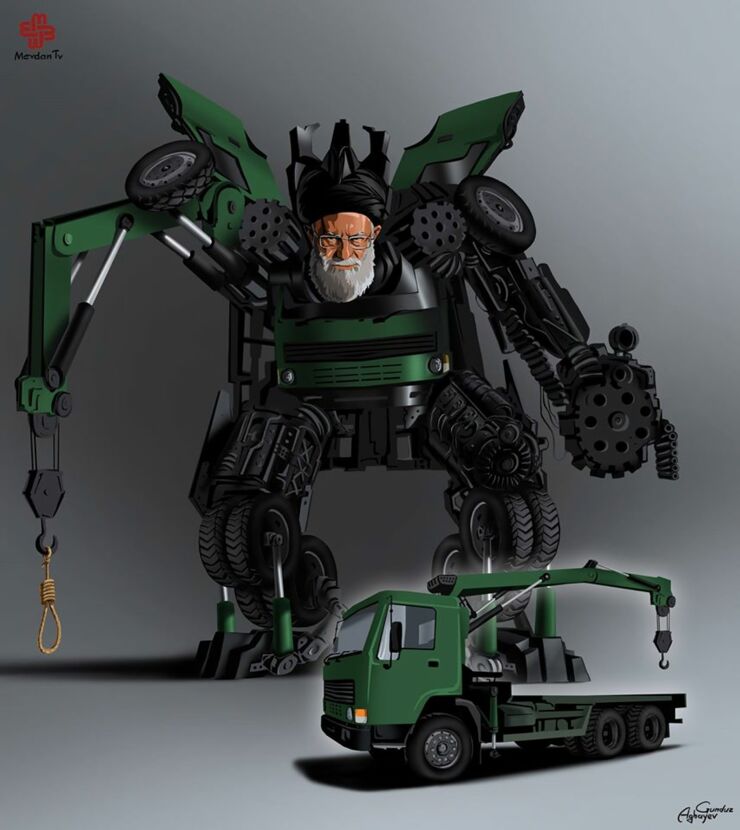 North Korean leader Kim Jong-un