Your Heartstrings Will Be Pulled—Baby Elephant Attacked By 14 Lions—But Miraculously Survives
If you are a parent with young children then prepare to have your heartstrings pulled very hard and your worst parental fears addressed as you witness a traumatizing scene that will have you predicting the very worst at the eventual outcome - but don't despair, just keep watching to the end and your initial horror will transcend into happiness.
While out on a game drive at Norman Carr Safaris' Chinzombo camp in Zambia, journalist Jesse Nash and her companions witnessed a one-year-old elephant get attacked by 14 lions after it had strayed from its mother.
The dramatic event was captured on video by the group, and shows the baby elephant somehow surviving the attack even though at one point it's practically draped in lionesses, with two on its back and one on its legs.
But Hercules (as he's now been named by the safari guides) decided he ain't goin' out like that, and eventually found his way back to the herd.
Speaking about the incident, a guide said:
In the many years I have been a safari guide in Zambia at the South Luangwa, never have I seen anything like this. We were all so worried the elephant would be killed right before us. What a fighter. It fought off all 14 lions. Incredible.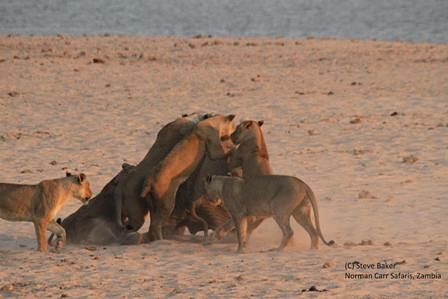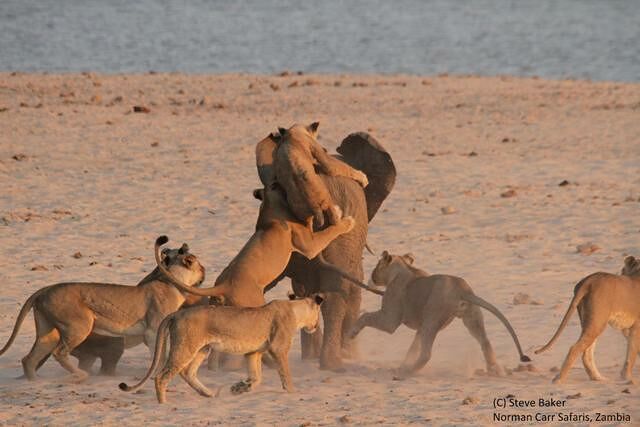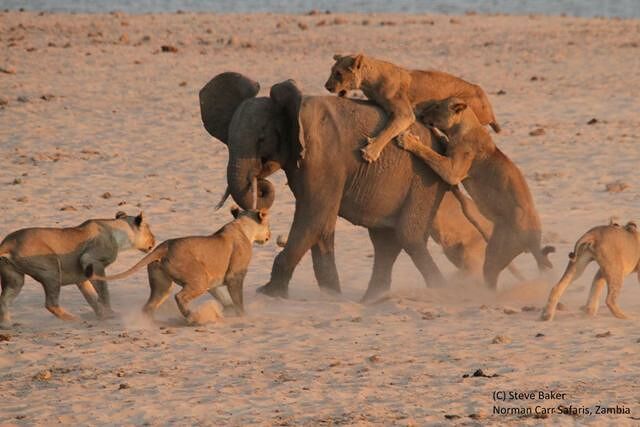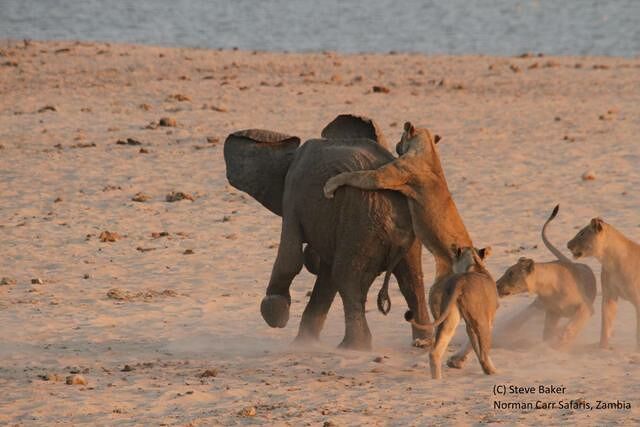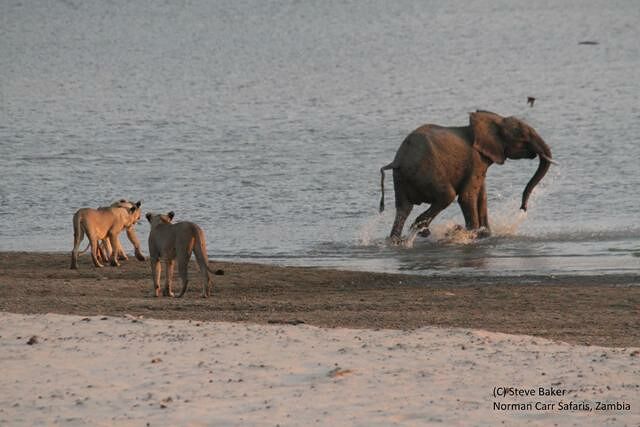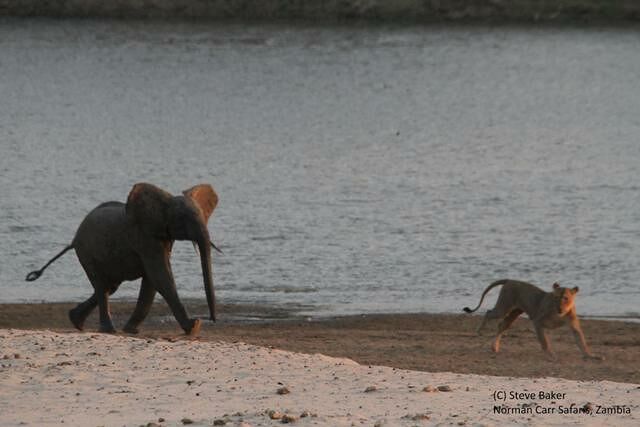 Images: Steve Baker (via)