Nothing To See Here, Just Some Weightlifting Squirrels Pumping Iron & Working Those Biceps
It comes to something when your workout routine is upstaged by a rodent with a bushy tail. But the evidence is here, caught on camera by photographer Max Ellis. Or, at least, that's what it appears like.
But these are actually staged photographs that Ellis sets up in his back yard. The squirrels appear to be lifting the weights, but the weights are actually attached to a fishing line.
Ellis uses food to tempt them and waits patiently for the right moment to get the perfect shot.
He then photographs bodybuilders in the gym so knows the right positions to get these squirrels looking like they're pumping iron. And it's not just weights either.
Ellis also stages photos of the squirrels doing various other bizarre activities for his series Squirrelisimo!
Like magic tricks, riding motorcycles, carving pumpkins, and fighting a T-rex while riding a tank.
You have to admit though, it all looks totally lifelike and these squirrels definitely look like they lift.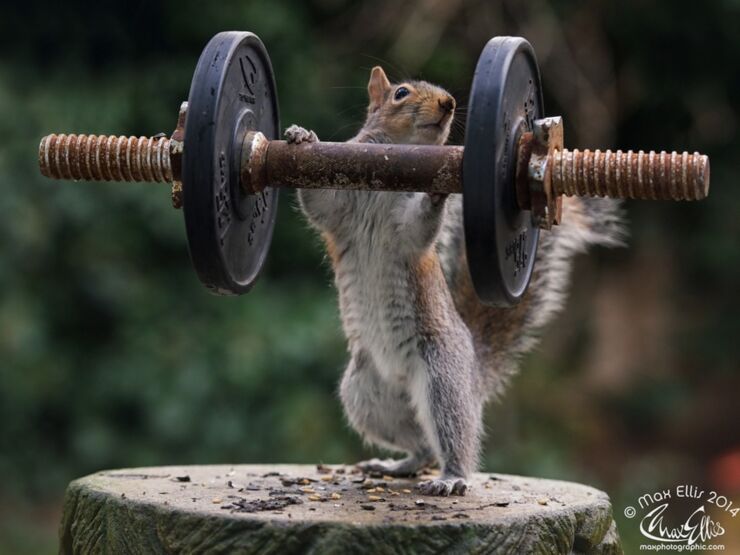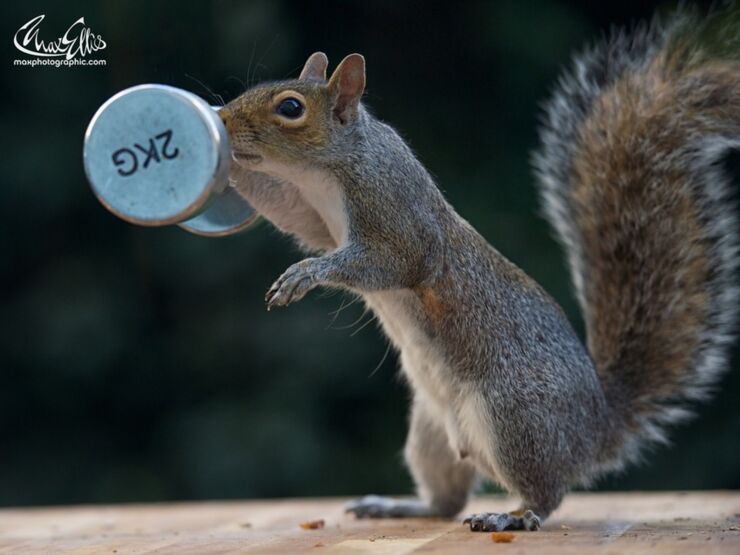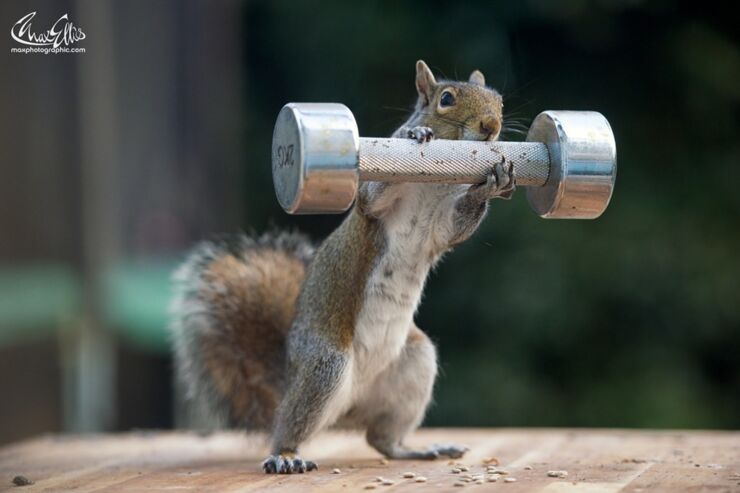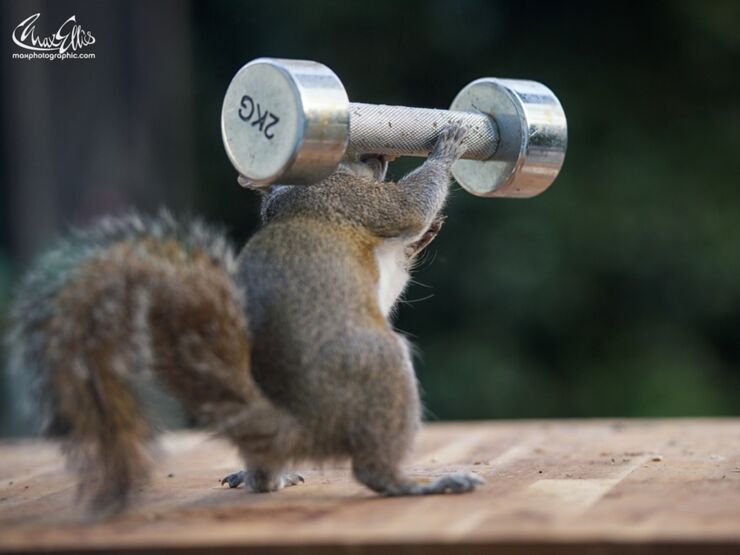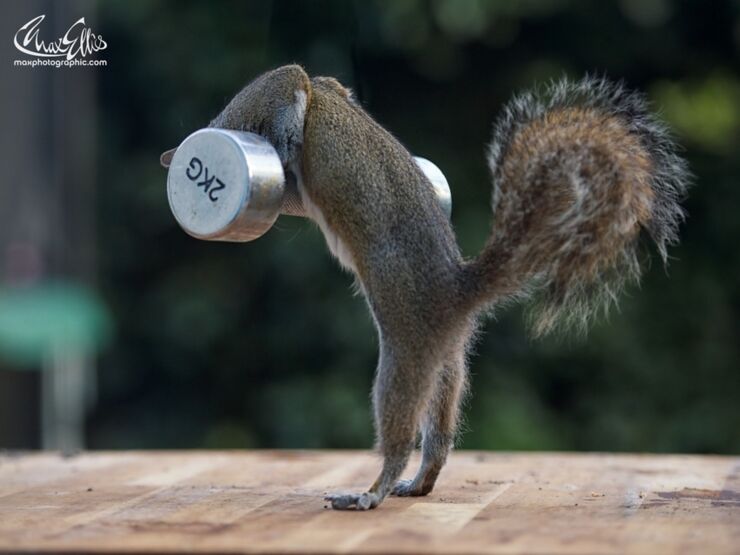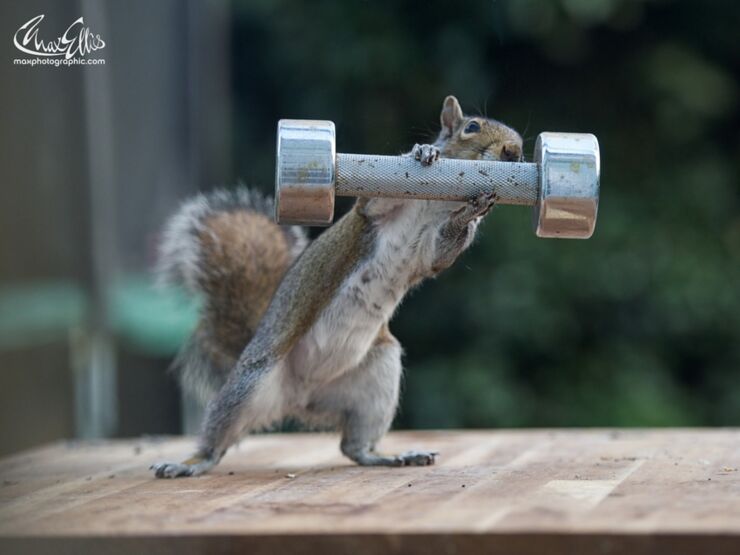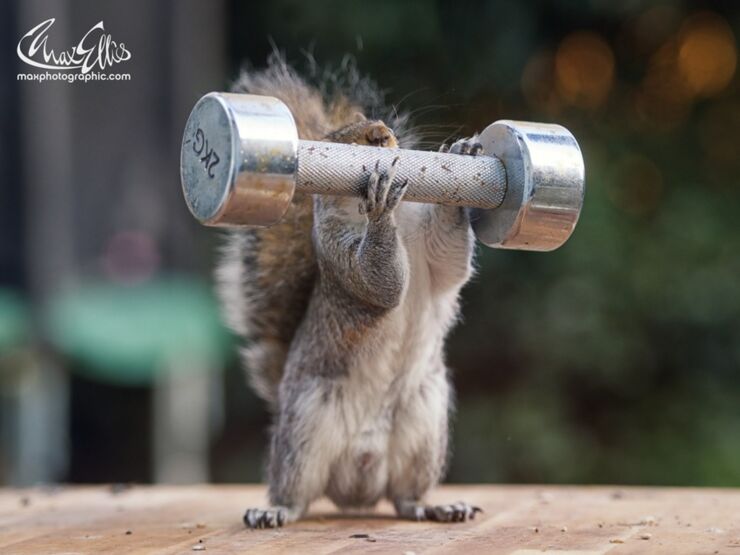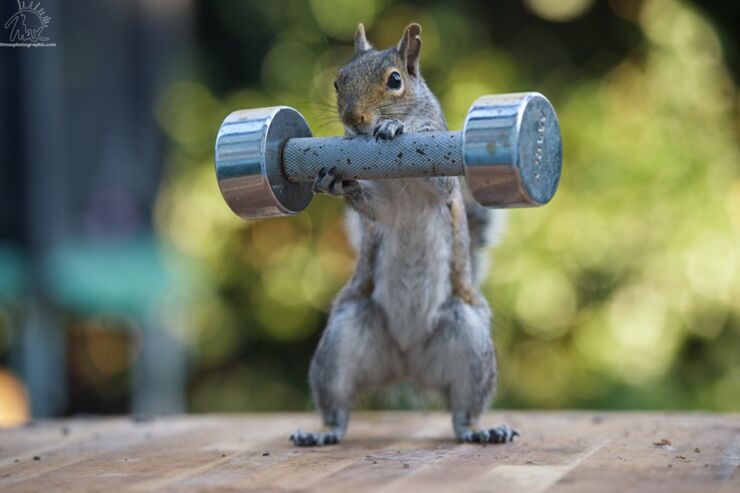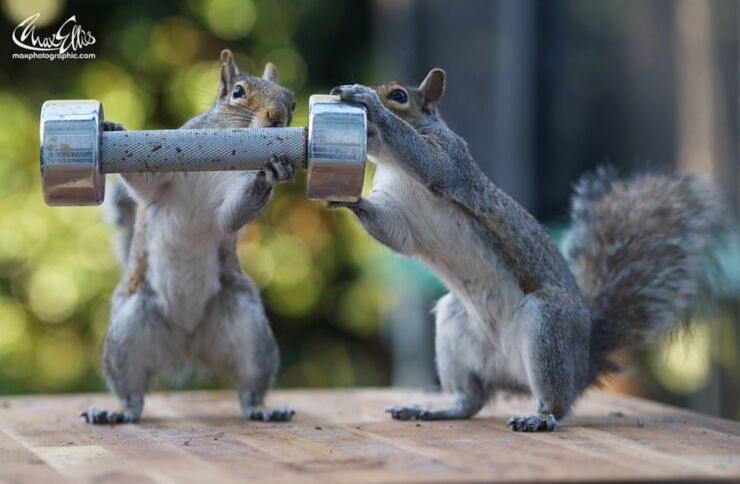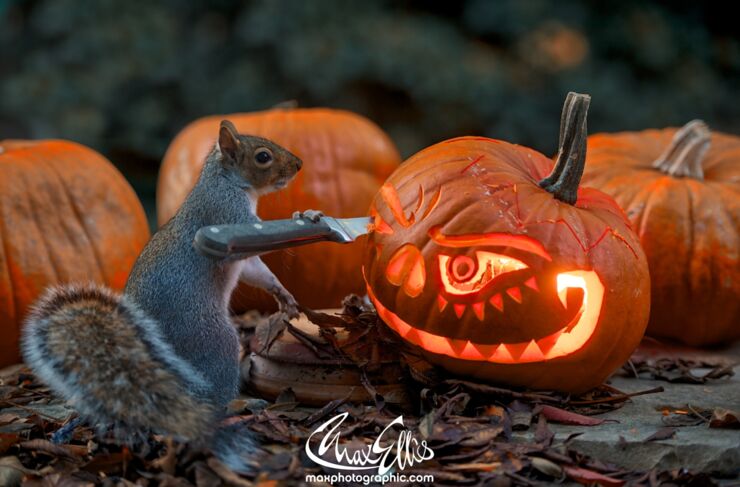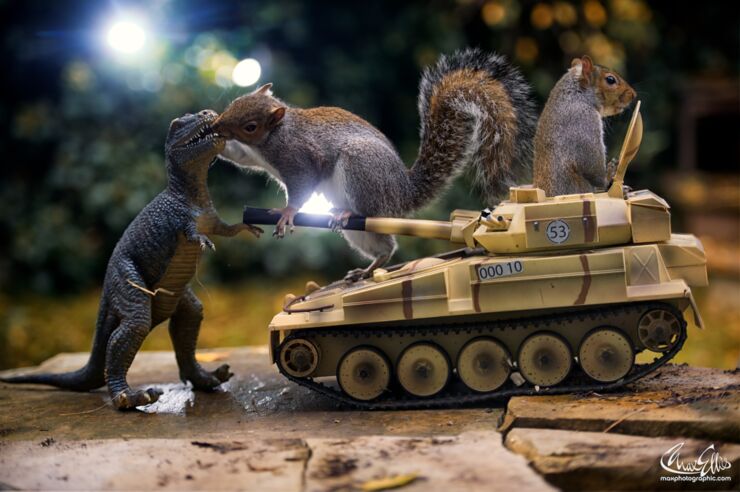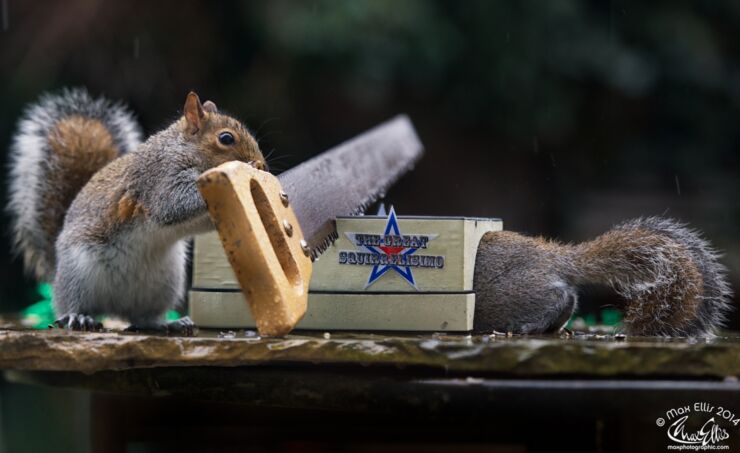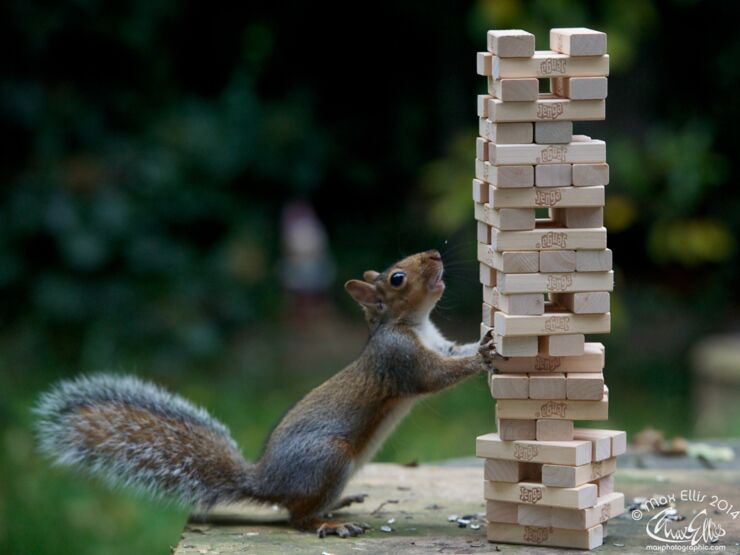 >