Runaway 'Unicorn' Leads Californian Highway Patrol On A Three Hour Long Fairy-Tale Chase
It's not everyday that police are on the hunt for a runaway unicorn. Not in this reality anyway. But that's what sort of happened in Madera, California. "Sort of" because it wasn't really a unicorn (sorry to break it to you, but they don't exist), but a pony who had a horn stuck on her head so that she looked like the mythical beast.
It was all in aide of a photoshoot that photographer Sandra Boos was doing using her white pony called Juliet.
Juliet was bought for Boos' daughter Tatum but often dresses up as a unicorn for shoots to offset the costs of looking after her. But this time she somehow escaped and caused chaos in Madera Ranchos, California.
"The calls were coming in as a unicorn running around out there on the roadway," said a highway patrol officer.
Juliet proved quite elusive too, evading the authorities for over three hours as she ran about surprising locals. "She was kind of running amok in a couple of orchards with some white blooms, so she kind of blended in with the scenery as well and she's not real tall, so she turned out to be stealthier than we would have imagined." explains Boos.
They even had to call out a helicopter which eventually tracked her down using infrared light, where she was fenced into a local property. A friend of Boos rode into the orchard on a horse wearing a reflective vest and called out to the pony who then rode right up to her. Juliet still had the unicorn horn attached.
"We had a fairytale ending to something that could have been terrible." Boos said. "I appreciate everyone's support. We will be implementing a few new safety protocols and then Juliet will be back to taking photos. I think we are going to be the closing story on the NBC Nightly News with Lester Holt tonight."
I wonder how they are going to write this one up back at the police station?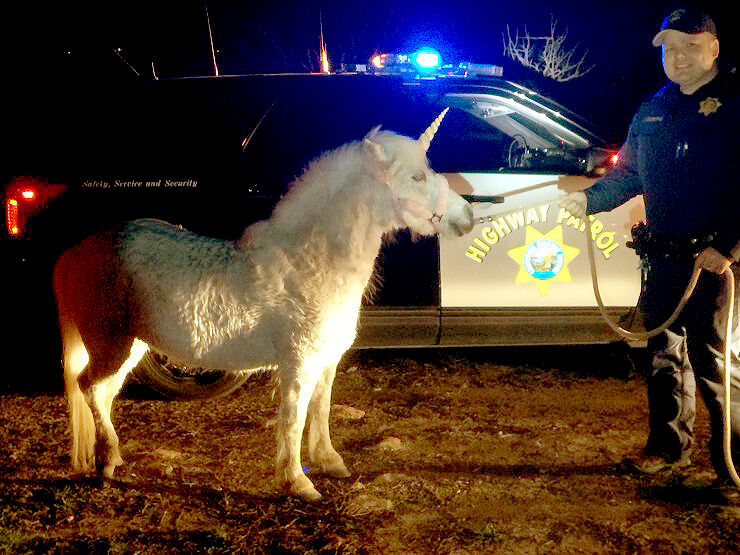 Juliet the unicorn now has two red horns and a note of shame.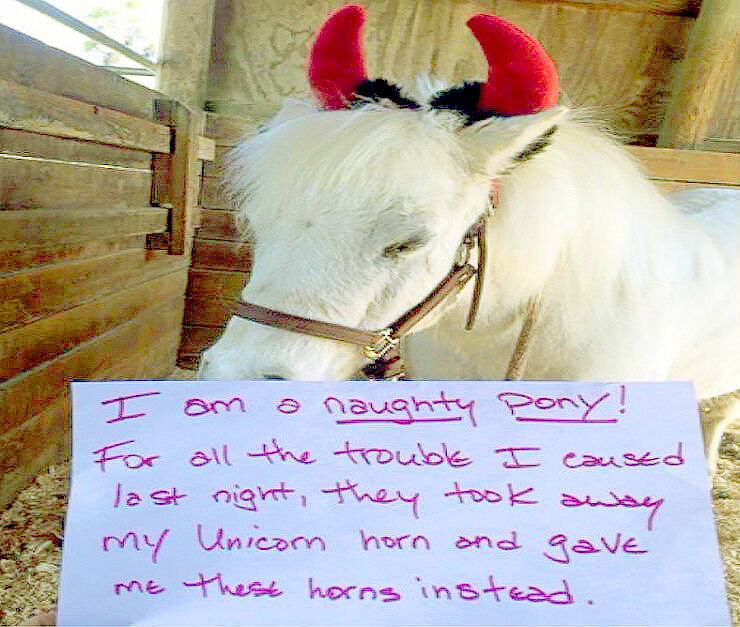 Don't let those cute eyes fool you into thinking that butter wouldn't melt in her mouth.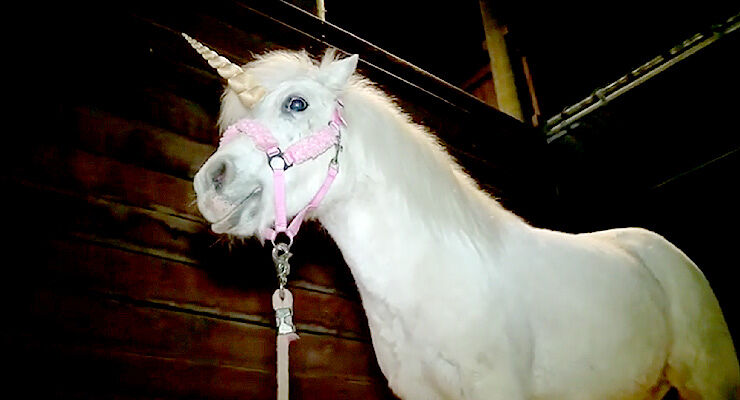 Very cute, but with a very cheeky and naughty side to her.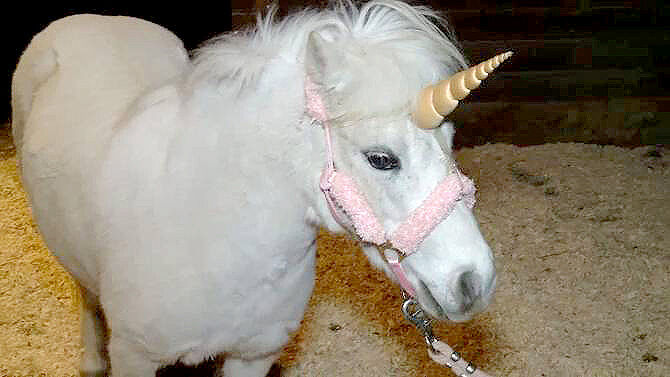 The photographs below show Juliet in one of her many adorable photoshoots by her owner photographer Sandra Boos. It has to be an absolute dream for any young girl to have her photo taken with a magical unicorn.