David Hasselhoff Stars In This Ridiculous 80s-Style Music Video From The 'Kung Fury' Movie
The Hoff (aka David Hasselhoff) stars in this ridiculously OTT music video for the song "True Survivor", which is off the soundtrack for ridiculously OTT Kickstarter-funded 80s cop movie pastiche Kung Fury.
It's a movie that features arcade-robots, dinosaurs, nazis, vikings, norse gods, mutants, and a super kung fu-cop called Kung Fury, a homage to all those 1980s martial arts and police action films.
So naturally it needed an 80s true survivor to head up the video, and who better than The Hoff?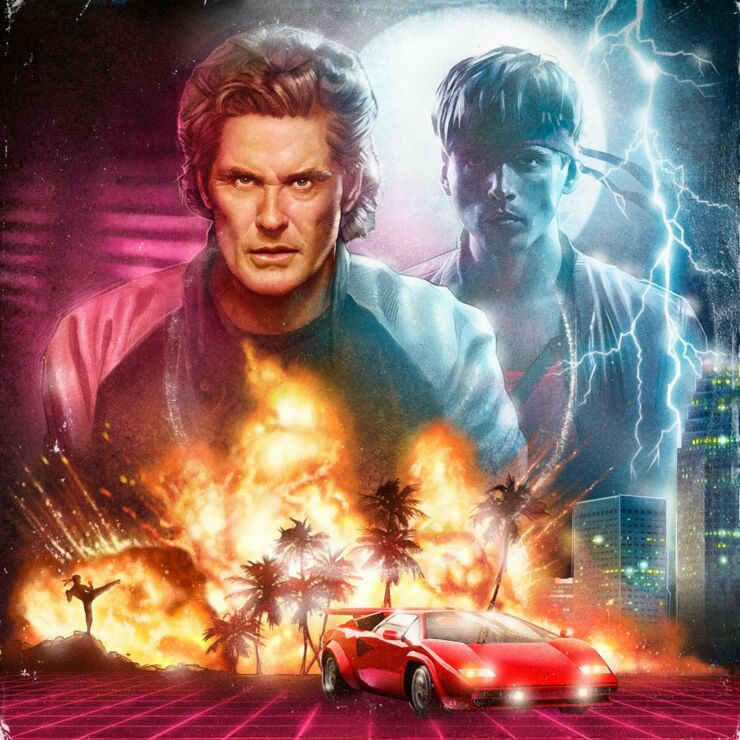 The video features David Hasselhoff singing in front of a very 80s white Lamborghini, intercut with some scenes from the movie and ends with him riding a dinosaur. Of course it does.
The movie itself looks awesome btw. It's due to be released online for free sometime in May. Until then, check out the trailer below.