DeLorean Developing DR-7 VTOL Aircraft, A Flying Car That Could Take To The Skies In 2018
DeLorean are developing a VTOL aircraft (vertical take-off and landing) called the DR-7, a flying car prototype that could be in the skies as soon as 2018. The vehicle is currently being made under the guidance of Paul DeLorean, the nephew of DMC founder John DeLorean, and CEO and chief designer of DeLorean Aerospace.
The flying car, which sadly isn't an airborne DeLorean DMC-12 like the one in the Back to the Future movies, is a two-seater VTOL aircraft which the company says is built like an F1 car but for the air. It's meant for personal use and consists of two sets of wings, one front and one back, and winglets underneath. But it IS a flying car per say.
The DR-7 'flying car' also has two ducted fans that switch between horizontal for takeoff and vertical for forward movement. Propulsion will be entirely electric and it's also going to be self-flying, meaning you won't need a special license to pilot it. Suddenly Doc Brown's "Roads? Where we're going, we don't need roads." seems real.
The DeLorean DR-7 VTOL aircraft will be around 20 feet long and 18.5 feet wide, with wings that can fold in against the side (Transformers style) making it a narrower 7.5 feet wide—meaning you can park it in your garage. The DR-7 thrust vectoring fan system eliminates a need for a steering rudder, which reduces drag and allows higher cruising speeds. DeLorean are aiming to complete a full-sized flying car prototype within a year.
The DeLorean DR-7 VTOL Aircraft Is A Flying Car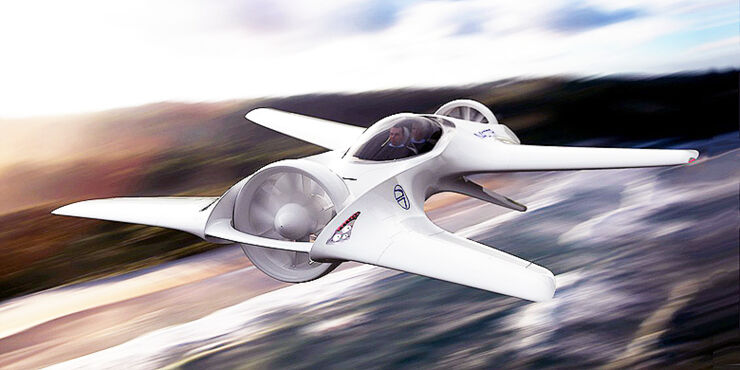 Even though it sounds like fantasy the flying car doesn't look as outlandish as some concepts. It's currently still in the research and development phase, but scale models have been built to demonstrate the design capabilities.
"We are moving forward on a full-size, piloted prototype which will carry two passengers and is designed to operate, fully electric, for a range of 120 miles." says the company. The aim is to develop a full prototype by the end of next year and to create a VTOL aircraft that can fly at around 150 mph reaching a top speed of 240 mph.
With this in development, along with the Airbus flying car, those sci-fi promised airborne vehicles may one day become a reality. Not right now though, more likely it'll be at least 5 to 15 years before anything like these are available to buy. Until then, where we're going we're still going to need roads.
Check out some renders of the DeLorean flying car below. Learn more about the DR-7 VTOL aircraft here.
Concept Images Of The DR-7 VTOL Aircraft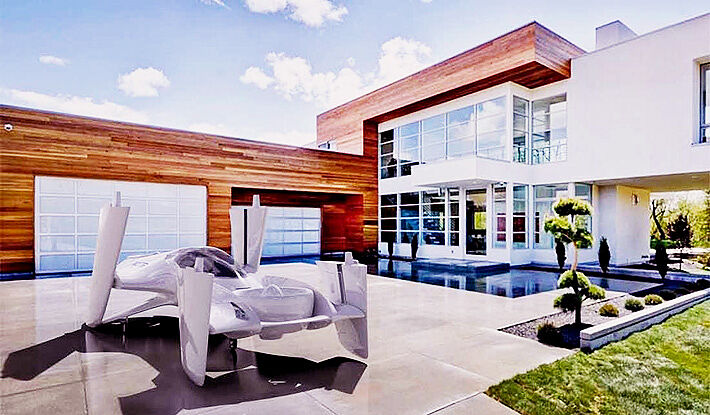 Image: DELOREAN AEROSPACE, LLC © 2017.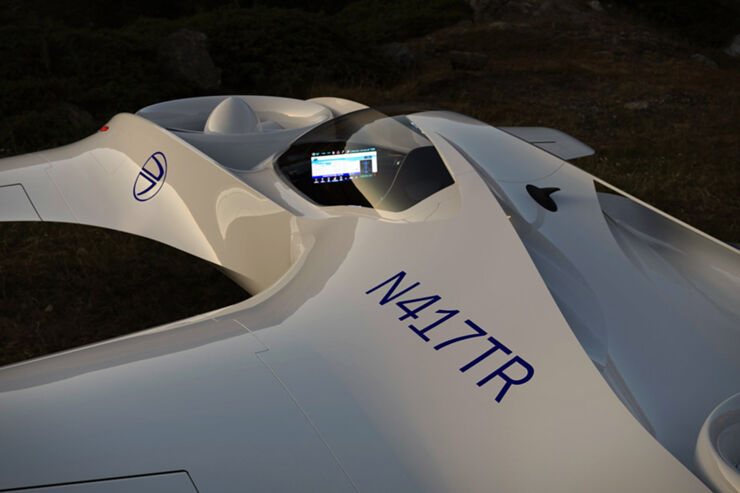 Image: DELOREAN AEROSPACE, LLC © 2017.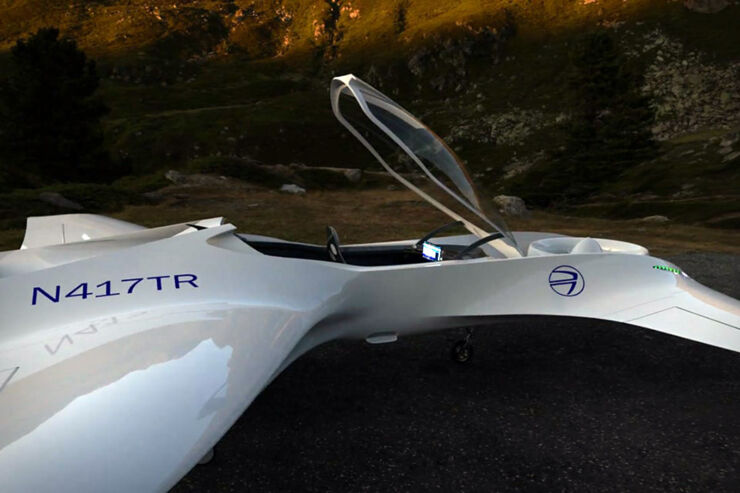 Image: DELOREAN AEROSPACE, LLC © 2017.