35 Awesome Dragon Ball Z Tattoos That Anime Fans Will Absolutely Love
For true fans, getting a Dragon Ball Z tattoo is the ultimate way to show how much you adore the show. Not that you'll be alone in getting one, because these types of tattoos are a popular choice for anime fans. But you can see why, because a DBZ tattoo looks great.
Not only that but the show's been going for years, so has acquired plenty of characters to choose from, along with fans. It started out as a manga comic created by Akira Toriyama back in 1984, appearing in the Weekly Shōnen Jump anthology magazine.
It was then turned into an anime, shown on Fuji TV in Japan where it ran from 1989 to 1996 following Goku as he battles all kinds of strange beings from outer space, robots, and other foes. It was dubbed into multuple languagues in Europe, the US, and Asia, and now has a huge cult following even though it's nearly 20 years old. It's also spawned a modern day sequel, Dragon Ball Super which started in 2015 and continues the story from where the original left off.
Best Dragon Ball Z Tattoo Designs & Anime Culture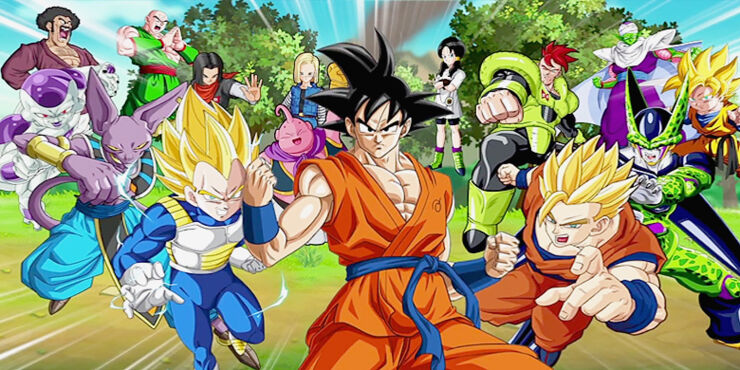 It's now regarded as one of the most successful and well-known anime franchises ever made. So it's no surprise that getting a Dragon Ball Z tattoo is nearly as popular as the show itself.
From a Goku tattoo, a Vegeta tattoo, or one of the other major characters, like Gohan, Krillin, or Piccolo, all these Dragon Ball Z tattoos pay homage to this iconic anime.
And whether the people got a Dragon Ball tattoo for nostalgic reasons or because they're current fans, there is a huge variety of them on display. And the people getting them are also pretty inventive when it comes to placing them too. Have a look below at some of the examples of a Dragon Ball Z tattoo. And if you're thinking of getting one, then you can take some inspiration direct from the show itself.
35 Of The Best Dragon Ball Z Tattoo Designs