The Netflix Castlevania Animated TV Series Teases A Creepy Poster Featuring Dracula's Castle
It was only recently that the official announcement for the Netflix Castlevania animated TV Series, which is coming this year, was made. It will be produced by Adi Shankar (Dredd, The Grey) and Warren Ellis (who is a prolific comic book writer and has written several Marvel series) who's also writing the script.
Co-producer Shankar also just revealed the first poster for the Netflix Castlevania show on his Facebook page. The poster appears to show creepy image of Dracula's Castle along with a giant red moon sat behind it and seems to carry the dark tone that Shankar says he wants for the series.
In a previous post Shankar also gave a link to a recent interview he did with The Ringer where he spoke a bit more about his intentions for the Castlevania Netflix animation, which will be based on the Belmont Clan, a bunch of vampire hunters who've taken on Dracula on numerous occasions.
There are also bats flying around and in the game, the original Castlevania and Castlevania: Symphony of the Night, the castle would collapse when Dracula was defeated.
When he teased the poster on his Facebook he gave no other information than reiterating that season 1 of the Netflix Castlevania animated series will drop in 2017. You can check out the poster below.
About The Netflix Castlevania Animated TV Series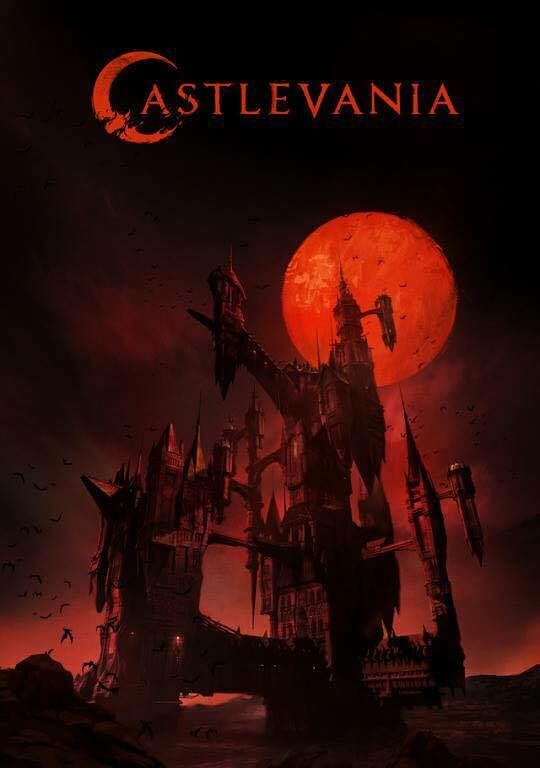 Netflix Castlevania animated TV series poster
When it comes to the Castlevania animated series Shankar is still adamant, as he previously stated that this is going to the best video adaptation ever. Which, if you think about it's competition, isn't that hard to do.
But that's what Shankar wants to break, the curse of crappy films and shows made from beloved video games. Shankar sees two reasons for this, firstly he says it's doing it not for purely financial reasons.
"They're going 'Man, that game sold a few hundred million copies, so if we can get 1 percent of that audience, awesome.'" Shankar says about motivations for making these adaptations. "That's not a creative instinct, that's a financial instinct. So you're already starting from the wrong place. That's why you get The Emoji Movie, and that's why you get the Angry Birds movie."
The other mistake he tells The Ringer is believing that there's only one type of video game film, that "video game movie" is a genre that has to conform to a certain type of movie or even audience. Unlike, say, superhero movies which as Marvel have shown can be quite different and flexible. But he also believes that making something for the fans is very important too.
And Shankar is a gamer himself. "The language of video games has influenced me as much as the English language," he says. "I'm not like a 55-year-old, 60-year-old dude who's like, 'Oh, what are the kids playing today?' and then trying to find a way to profit off of that. With me you're literally talking to someone who not just plays games, but whose core DNA, whose kaleidoscope of sounds and images that make up my life, has been shaped by video games."
All this should come as huge encouragement to fans awaiting the Castlevania animated series and to anybody hoping that video game adaptations may finally have their breakthrough moment. "Video game adaptations and comic-book adaptations kind of have a similar trajectory." notes Shankar. "It's just, video games are still in the dark ages. We've only been at our Mario Bros. moment, so I think we have to have our Blade moment first."
UPDATE: The first Castlevania trailer has dropped for the series. And it's totally got that anime vibe going on.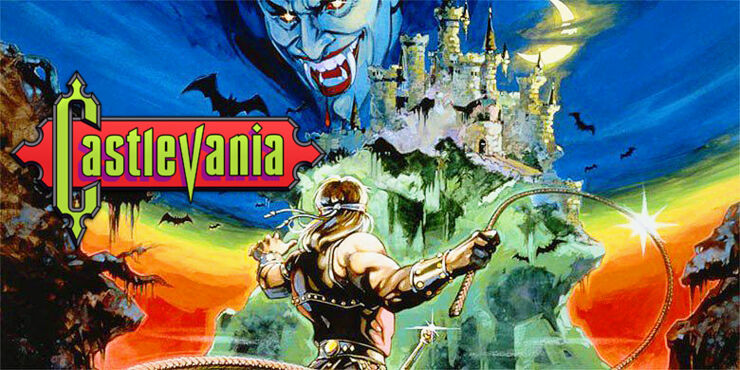 Netflix Castlevania animated teaser.
Related
The New Castlevania Netflix TV Series Is Coming, Here's All The Details
Netflix's Live-Action Death Note Movie Trailer Drops – Teases Horror, Death, And Willem Dafoe
Watch First Castlevania Trailer For Netflix's Anime Series, Which Has Plenty Of Blood, Gore and Whips