Rick And Morty Season 3: Everything You'll Ever Need To Know About The Adult Swim Show
Rick and Morty season 3 was a long time coming, but now Justin Roiland and Dan Harmon's new season has finally arrived on Adult Swim and it's given fans plenty to enjoy, including Pickle Rick, Danny Trejo's Jaguar, and Noob-Noob. The highly popular American adult animated science-fiction sitcom keeps getting better and better.
It almost makes up for that epic Rick and Morty troll that Adult Swim Australia did earlier in the year when they pretended the season 3 trailer was here, but instead just rickrolled us all instead (see above).
Anyway, the new season has brought with it some changes, mainly a different setup for Beth and family, because as was hinted after the end of episode 1's April Fool's airing, Jerry is no longer part of the household.
Which means the dynamic's a little different but that isn't to say the show is any worse off for it. In fact it's hit the ground running and, as was seen in the Pickle Rick episode ("I'm PICKLE RIIIIIIICK!) it still walks the tragicomic line while pastiching sci-fi tropes, all mixed together in a mashup of poignancy, bleakness, and insane action.
Check out some more info on Rick and Morty season 3 below.
Rick and Morty Season 3 Returning Characters
Rick and Morty writer and voice actor Ryan Ridley gave some further details about the new season when he stopped in for a chat on the Y Combinator podcast. He hinted that we'll be seeing some fave characters return.
Speaking about that he said, ""What I like about the show is that people seem to be invested in the reality of the show. People are wondering about certain characters, when are they coming back, what's happening with them. The fact that people still care about characters that were introduced back in Season 1 and ideas—like the 'eye-patch/evil Morty'—in Season 3 , I think we stay true to the idea that the world is real. There are consequences."
He continued: "At the same time, we're going to have lots of one-off things, but there are consequences. I mean, you saw in the first episode of Season 3 that Jerry and Beth get divorced - that plays out throughout the season. Some of the stuff that you've already seen is going to play out more in Season 3."
So there you go, those consequences will certainly be intriguing to see. For instance, if Jerry does turn into a super villain, the divorce may be the cause of that. Plus, let's hope we get to find out more about what happens to Phoenix Person (formerly Bird Person) after his resurrection at the end of Rick and Morty Season 3 episode 1. It will also be good to find out about what happened to the Council of Ricks too.
Rick and Morty Season 3 Episode 1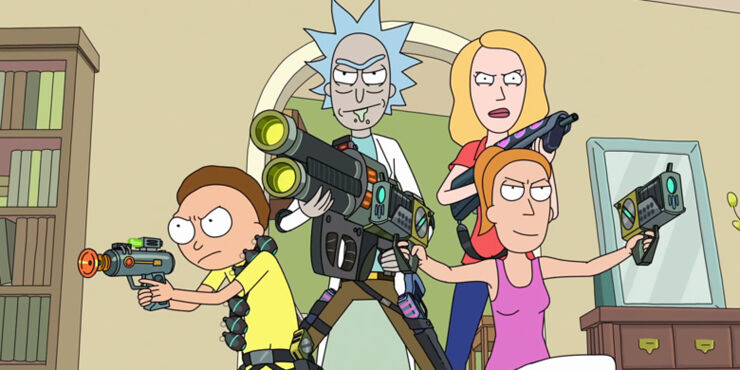 But, that doesn't mean to say all hope is lost when it comes to season 3 Rick and Morty. The episodes are written and voiceover work has started too, with staff writer on the show Mike McMahan tweeting recently the script cover for Rick and Morty S3 01:
And co-creator Justin Roiland tweeted out a sneak preview sketch back in January.
UPDATE: Since this epic Rickroll of a troll, as the best April Fools that's not an April Fools ever, the showrunners released Rick and Morty season 3 episode 1 online and fans went crazy for it. They also went crazy for McDonald's Szechuan dipping sauce. But you'll have to watch the episode to find out why.
Rick and Morty Season 3 Episode 2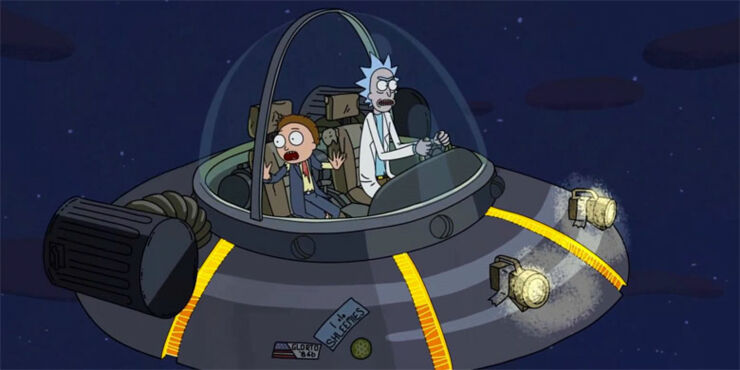 So now we await episode 2, which people are ruminating might come sometime in July. And the speculation is that Jerry might appear as a new super villain. There is an official title for episode 2 which is Rickmancing the Stone, a reference to 1980s rom-com Romancing the Stone.
In the meantime you can Get Schwifty with these Rick and Morty memes, check out these freaky real-life Rick and Morty portraits, have fun with this Rick and Morty GTA V Mod, find out why the show will give your life meaning, or just revel in Rick and Morty's philosophical absurdism Or check out this real life Butter Robot someone built and these Rick and Morty Pokemon mashups.
Or you can watch episodes of Rick and Morty season 1 and Rick and Morty season 2 online here.
Or there's an online web portal from Adult Swim with all things Rick and Morty, called Galactic Federation, which you can check out also.
Pickle Rick! The Action Figure
If only, huh? In Rick and Morty season 3 episode 3 we got the now legendary Pickle Rick. Following on from alco, multiverse traversing scientist Rick Sanchez's previous incarnations—like Tiny Rick—it was a brilliant meme-spawning character that ended up in an action-packed, violent battle with a whole compound of Russian bad guys.
It's a character—decked out in a rat-bone, sinew exoskeleton—that in a world of action figure overload, still very much deserves its own action figure. So far that hasn't happened, but we have the next best thing: a mock commercial for a Pickle Rick action figure that pastiches 1990s toy ads. It's by YouTube channel Sneaky Zebra and it will make you wish upon the stars that it was real.
Justin Roiland and Dan Harmon Take Rick and Morty on a Spongebob Adventure
Improvisation and experimentation is a big part of the way Rick and Morty creators, Justin Roiland and Dan Harmon, work. You just have to look at the Rixty Minutes episode where Rick installs Interdimensional Cable to explicitly see that. Where we get Roiland's unedited laughing kept in as he ad libs.
In this video courtesy of Vulture you get to see the team, which includes producer Ryan Ridley, and voice actors Spencer Grammer (Summer) and Sarah Chalke (Beth), improvising a few scenes of Rick and Morty heading to Spongebob Squarepants land. "Rick and Morty overlook a domestic dispute between Sponge-eons, and are interrupted by guest appearances from underwater heroes from both the DC and Marvel universe." explain Vulture. It's a lot of fun.
Season 3 Trailers and Dan Harmon Featurette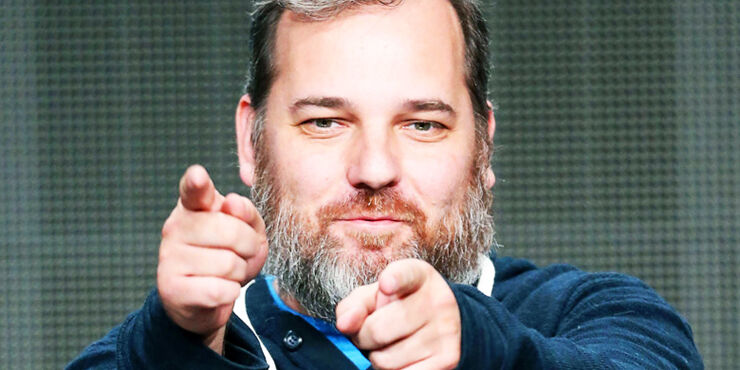 While we still await the rest of Rick and Morty season 3, a new featurette was recently released with Dan Harmon discussing meaning in Rick and Morty. It features Harmon ruminating on the show's existential themes and the pessimism of Rick. It's well worth a watch.
Didn't think you were going to feel something today? Watch more here: http://asw.im/166lri (Adult Swim)
Also worth a watch is Justin Roiland's hilarious 'Drunk Rick Method Acting' which basically means he downs tequilas while doing some voice acting for the new season.
Adult Swim: Drunk Rick Method Acting Video
Rick and Morty Season 3 Trailers and Teasers
Rick and Morty Season 3 Sneak Peek
Comic Con Rick And Morty Season 3 Exclusive
And here's a couple of fan made shorts relating to Rick and Morty season 3.
Rick Sanchez In Galactic Federation Lockup
Fan-Made Short 'Better Call Morty'
Rick and Morty Season 3 Release Date
The show's creators, Justin Roiland and Dan Harmon, have been forthcoming about the show's long hiatus, and Harmon explained earlier this year that it was his fault a Rick and Morty season 3 date has taken so long.
According to Indiewire he said the following while at the Sundance Film Festival 2017:
"I'm sorry. I don't have a release date for Season 3. It's not that I know it and I'm not allowed to say it; it's [Adult Swim's] domain. What I will tell you is it's late because of us, it's late because of me. If Justin were here he'd agree. He and I would go, 'Yeah, we fucked up,' and it's hard to put your finger on how we fucked up. 'Rick and Morty' keeps taking longer and longer to write, and I don't know why."
The show's official twitter have since said the Rick and Morty season 3 air date will be sometime in summer 2017.