The Effeffe Berlinetta Is A 21st Century Sports Car With Classic 1960s Italian Style
The Effeffe Berlinetta may look like something from the 1960s but it's actually a brand new sports car, just with some vintage style. It's built by Leonardo and Vittorio Frigorio, brothers and founders of the Effeffe car company.
The Effeffe Berlinetta takes inspiration from the 1950s and 1960s Italian cars which participated in events like the open-road endurance races Mille Miglia and Targa Florio. The brothers call it a "made in Italy masterpiece of design and engineering" and it harks back to days past when you might enter the car in the aforementioned races, then take it to the theatre at the weekend.
The idea behind founding the company and the car was to merge modern technology like computer design, 3D printing and contemporary safety elements, with the timeless design and handcrafted skill of the classic Italian racers. The resulting Effeffe Berlinetta certainly looks the part. It's a modern day classic Italian sports car.
The Effeffe Berlinetta Is Completely Handmade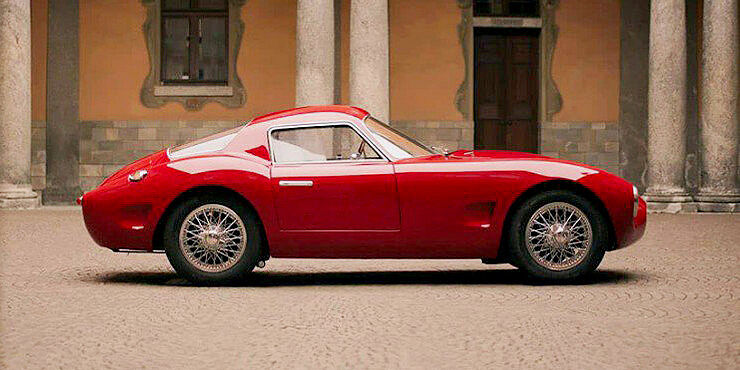 As for technical details, the Effeffe Berlinetta has a rebuilt Alfa Romeo 2000 aluminium engine and delivers a maximum 180 horsepower at 6500 rpm with a twin overhead camshaft driven by double chains.
Each car is entirely handmade by experienced and highly skilled artisans, after it has been design using 3D modeling. "The tubular frame is designed with the help of CAD systems and innovative programs for the checking of the successive stages of cutting and automatic resistance control. The result is a very rigid but at the same time considerably light frame." notes the Berlinetta website. "All aluminum body, hand-hammered. The details of the body, grids, frame strips, door and bonnet handles are entirely hand-made. The interiors, finished in leather, are entirely hand-stitched."
Bespoke Tailoring For Your Effeffe Berlinetta
Buyers will be able to customize the interior of the car too using various color combinations for the dashboard coverings, seats, door panels and a small luggage compartment behind the seats. While on the floor the luxury craftsmanship continues with pure wool carpets.
The entire project was brought about because the Frigorio brothers loved the old classic sports cars and wanted to bring something like that to the modern era. It looks like they've achieved their dream. The cost of one will set you back around $320,000 if you fancy it.
Check out some pics of the Effeffe Berlinetta below.
Photos Of The Effeffe Berlinetta From All Angles