If Games Of Thrones Was Made By Disney This Is What the Characters Would Look Like #GoT
Game of Thrones is one of the most dark and disturbing fantasy series to ever appear on TV. Murder, rape, incest, patricide, and other horrors make the Seven Kingdoms of Westeros a place that's fascinating to watch, but you wouldn't want to live there. Or even visit.
It's a place that is worlds away from the fictions we see in Disney movies. But the two disparate entertainments of Disney and Game of Thrones have been brought together in a series by Anderson Mahanski and Fernando Mendonça.
They've reimagined some of the most popular and recognisable characters from the realm, turning them from the brutal characters we know into cute-looking cartoon forms, with some subtle nods to their dark actions and pasts.
While most of us know the true nature of these characters there's no denying that the animated representations of them are unmistakably Disney-esque. It's all very strange.
Check them out below and you can check out more of Mahanski and Mendonça's work here.
---------------------------------------------------------------------------------------------------------
Brienne of Tarth and Jamie Lannister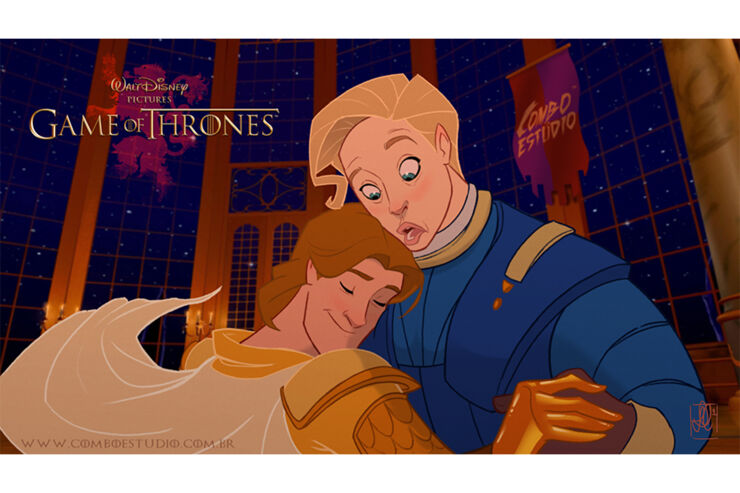 ---------------------------------------------------------------------------------------------------------
Tyrion Lannister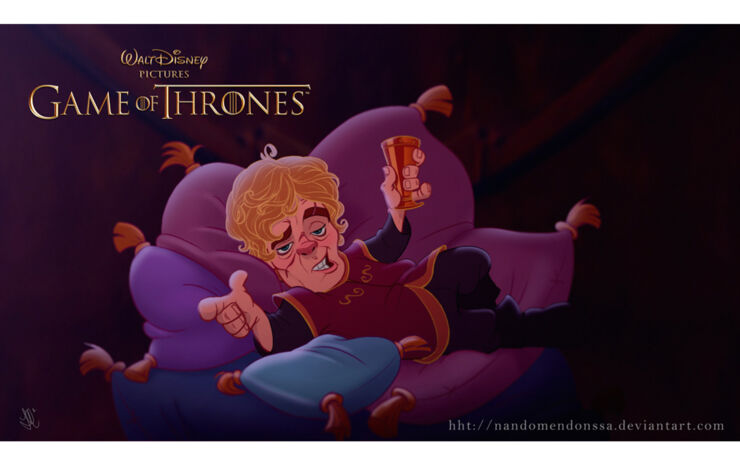 ---------------------------------------------------------------------------------------------------------
Daenerys Targaryen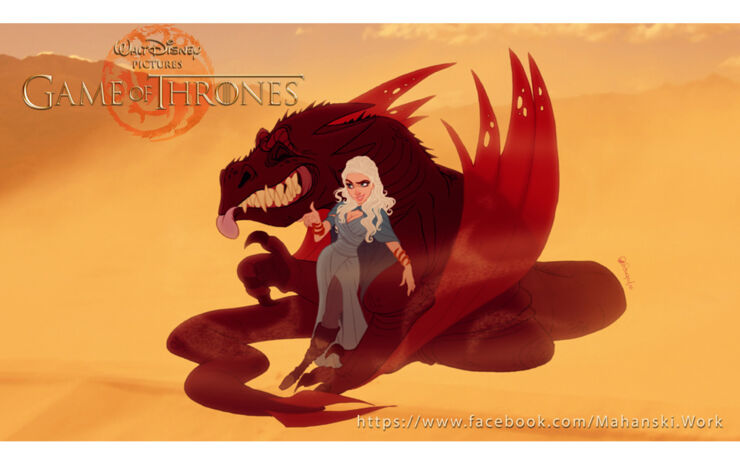 ---------------------------------------------------------------------------------------------------------
Bran Stark and Hodor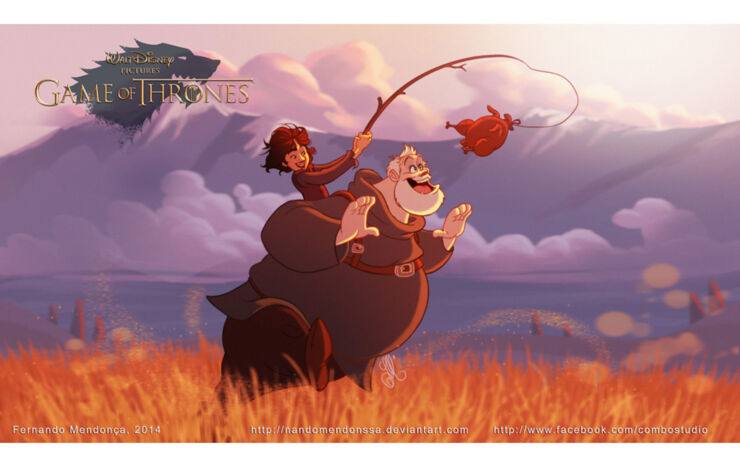 ---------------------------------------------------------------------------------------------------------
Cersei Lannister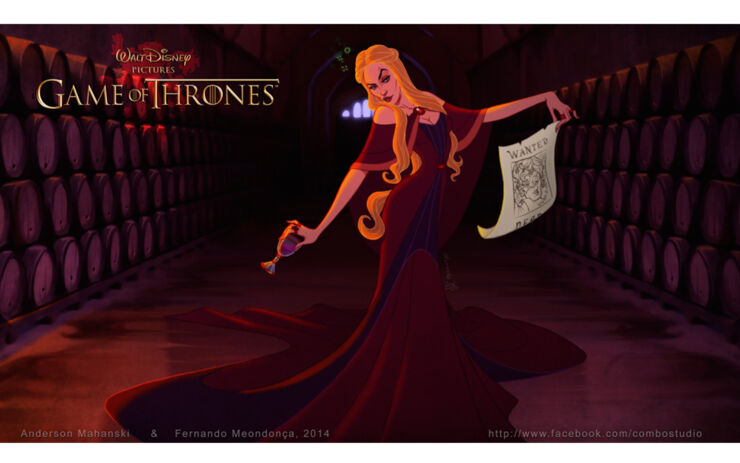 ---------------------------------------------------------------------------------------------------------
Arya Stark and Sandor Clegane (aka The Hound)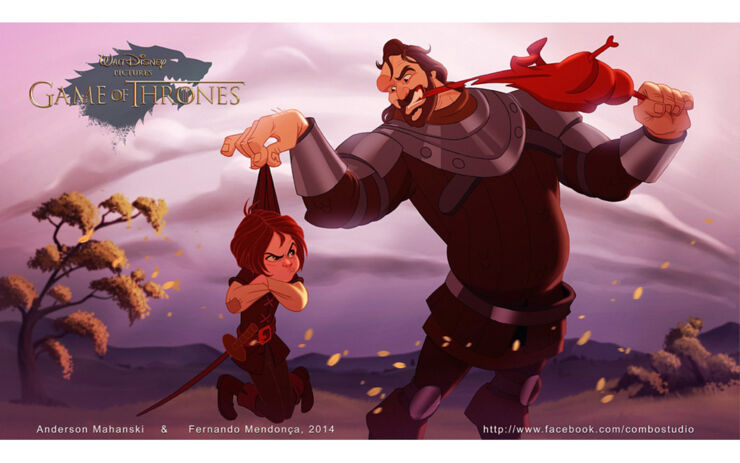 ---------------------------------------------------------------------------------------------------------
Melisandre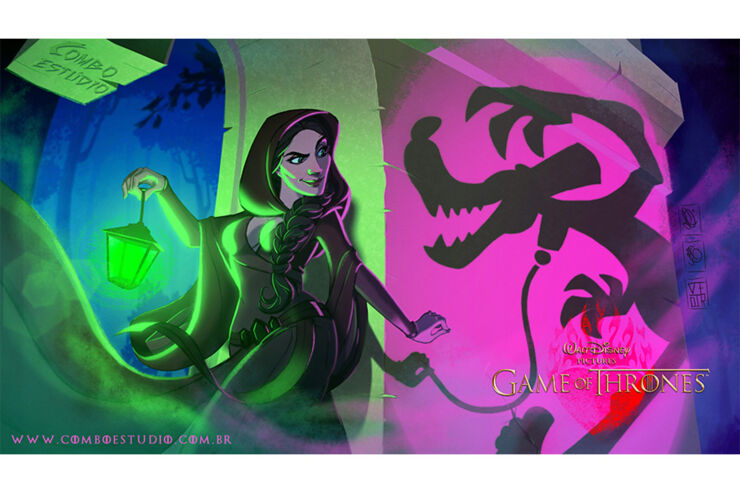 ---------------------------------------------------------------------------------------------------------
Gregor Clegane (aka The Mountain) and Prince Oberyn Martell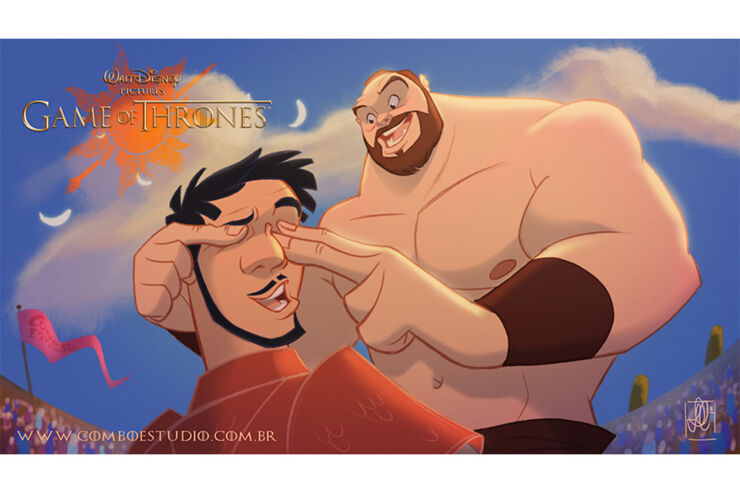 ---------------------------------------------------------------------------------------------------------
White Walker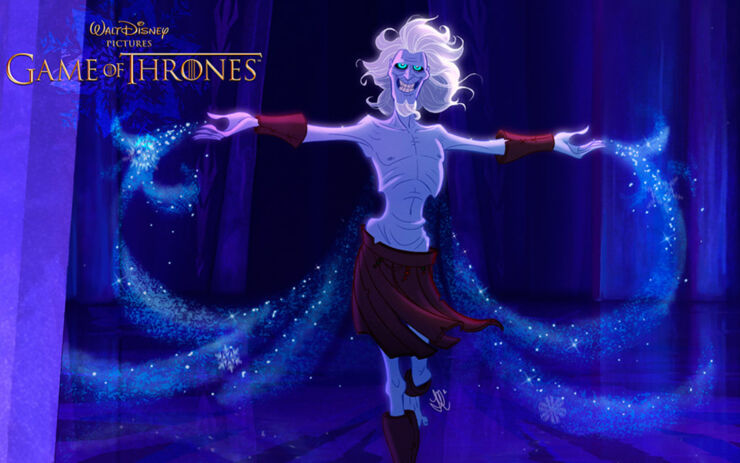 ---------------------------------------------------------------------------------------------------------
Lord Varys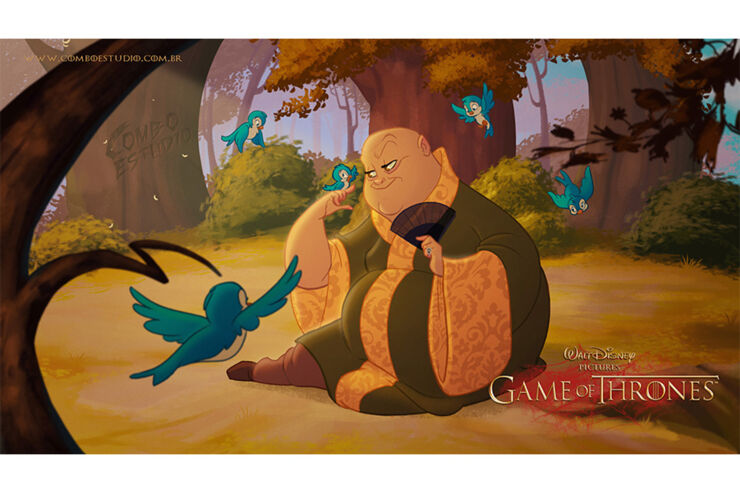 ---------------------------------------------------------------------------------------------------------
Jon Snow and Ghost