Guy Makes Hilariously Absurd Hotel Requests Which The Hotels Are Only Too Happy To Oblige
Traveling for business, alone, can be a bit of a drag. Those endless hotel rooms, all pretty much a cookie cutter version of one another. Maybe a slight variation in the drapes or the color of the bed linen. Ugh.
One guy however has found a way to make those trips a little bit more lively and enjoyable. He makes the most absurd and ridiculous request you can imagine, and sees if the hotel will oblige.
Bizarrely, they seem only too happy to help.
Even though the requests are completely daft, like asking for a fort to be made from pillows or seeing if they wouldn't mind drawing a portrait of what they think he might look like.
It restores your faith in humanity. Here's some of the fun he's been having.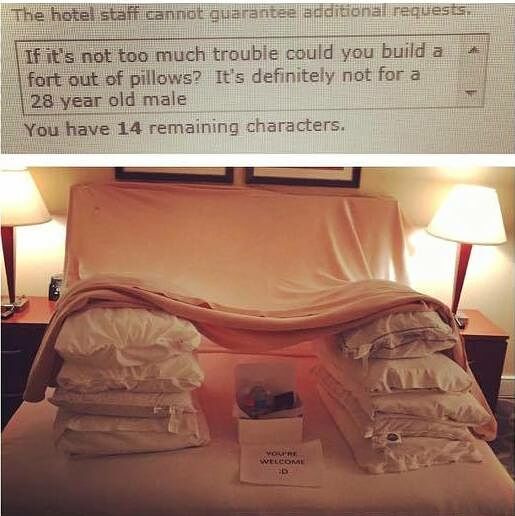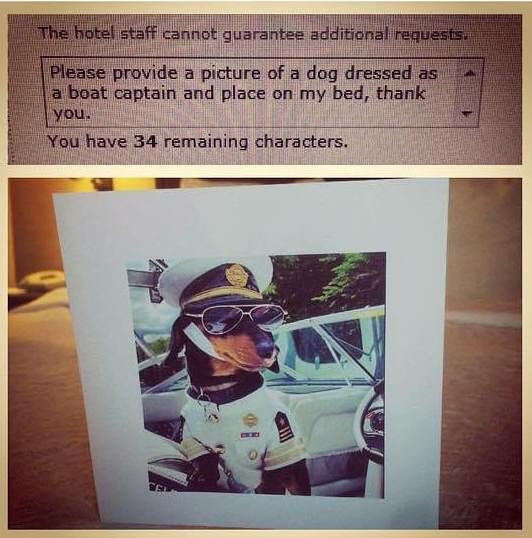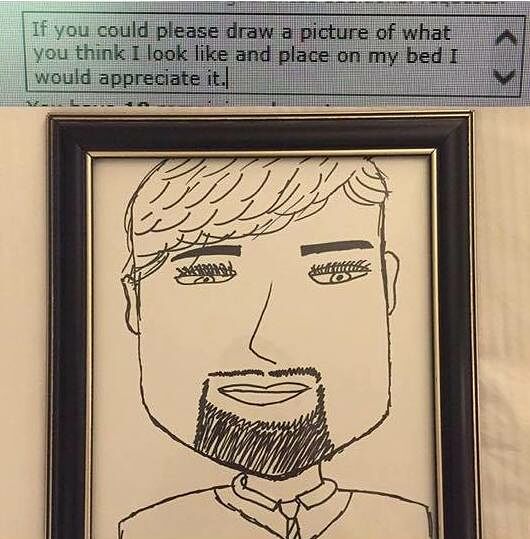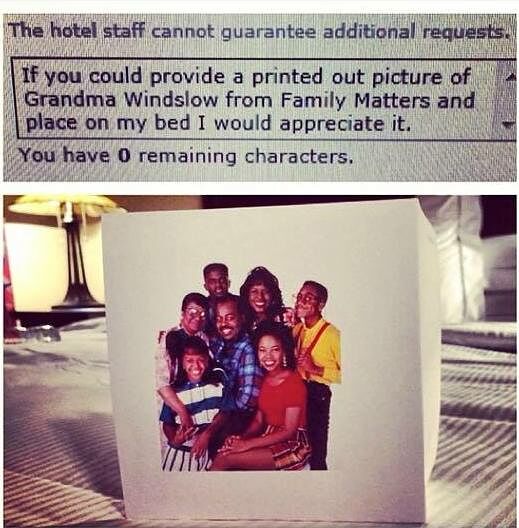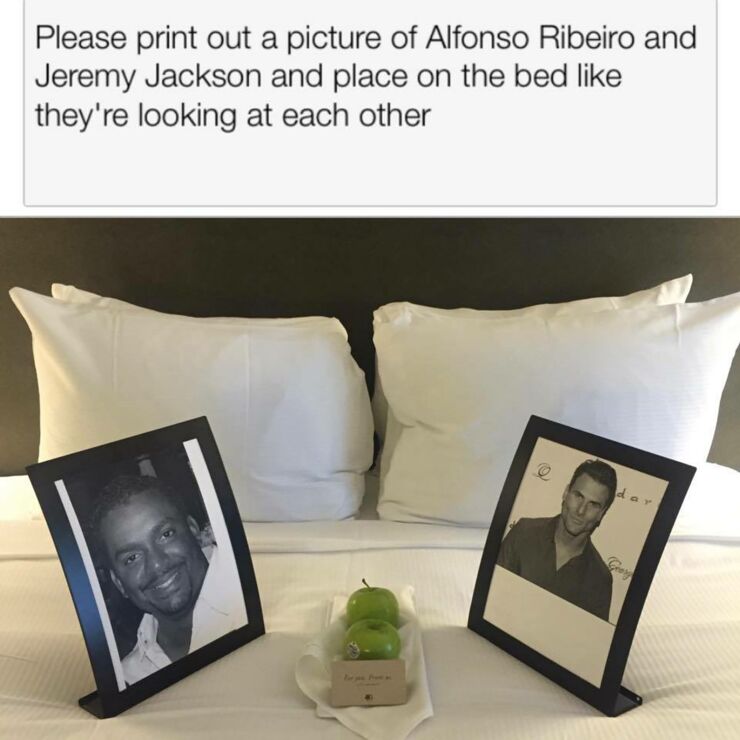 He's not the first person to make leftfield requests either. It's an entire art form in itself. For instance, take the story of another practitioner and business traveler Sarah Kovacs Grzywacz.
When Grzywacz checked into the Hotel Indigo San Antonio Riverwalk in Texas earlier this year, she replied to a welcome text offering her assistance with "Can I please have a framed picture of Nicholas Cage from Con Air on my bed by 6?"
And that was the beginning of a beautiful and fruitful relationship between her and the concierges. Because after that initial request was fulfilled, she kept on asking for various Nic Cage pics.
And they kept on providing, even giving her a bonus Nic Cage pic with a lovely message at the end of her stay.
Check out the brilliance below.