Icelandic Artist Hugleikur Dagsson's Funny Cartoons Will Cheer You Up With Darkly Warped Humor
Nothing cheers you up when you're feeling a bit glum like some dark humor. Especially that of Icelandic cartoonist Hugleikur Dagsson. So if the darker nights and colder days of winter are making you feel a little bit less than happy, these should give you a chuckle. After all, living near the Artic Circle, Hugleikur knows all about darkness this time of the year.
Hugleikur Dagsson, or Hooligan as he's also known, creates stick-man like drawings that tackle all many of subjects in a very blunt manner. So blunt in fact that you would never think they would make you laugh. But they do.
Whether it's lampooning gun ownership or dating or protests, Hugleikur Dagsson doesn't hold back. He began making the cartoons over a decade ago and published them as photocopies which he stapled together himself.
The book, Should You be Laughing at This?, was later published in hardback form and became a bestseller.
"During the winter in Iceland there are only three hours of daylight. During the summer in Iceland there is no darkness. Iceland's national drink is called 'Black Death'. Iceland's national dish is putrefied shark meat. In Iceland this book is a cult-bestseller. The questions you should ask yourself is: Should you be laughing at this?" runs the book's description.
Since then, back in 2006, Hugleikur Dagsson has published a number of books, and you can buy all kinds of products with his work on. If you enjoy your humor as black as the night, then you'll enjoy Dagsson's take on the world.
Check out some of Hugleikur Dagsson's work below. Head to his website or Tumblr for more.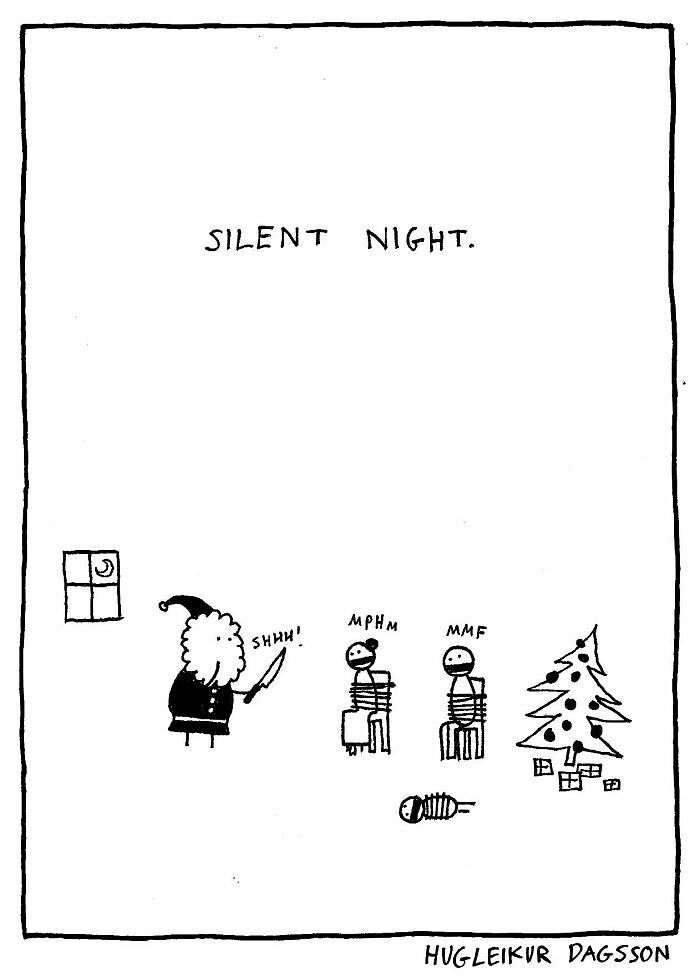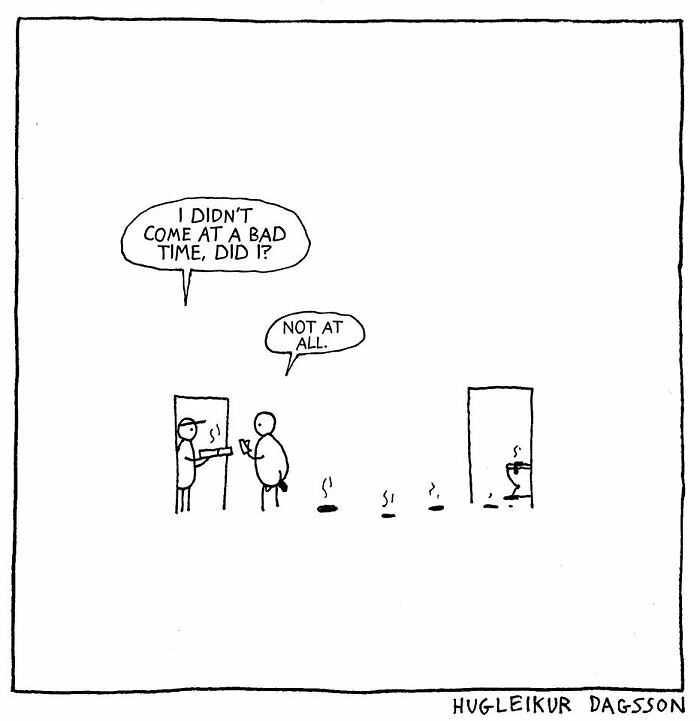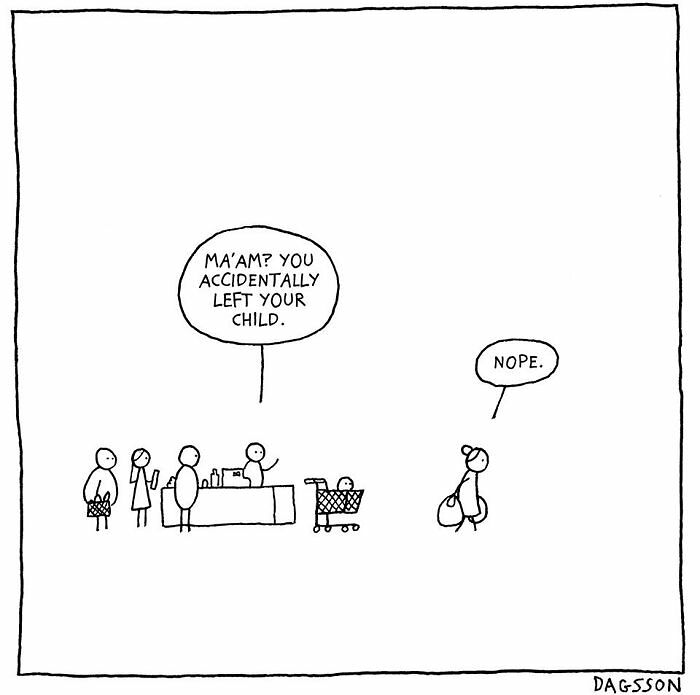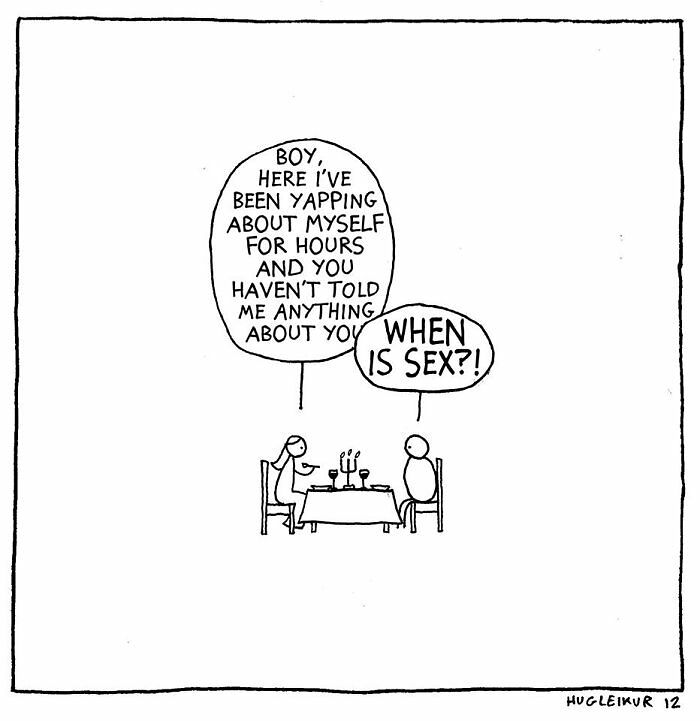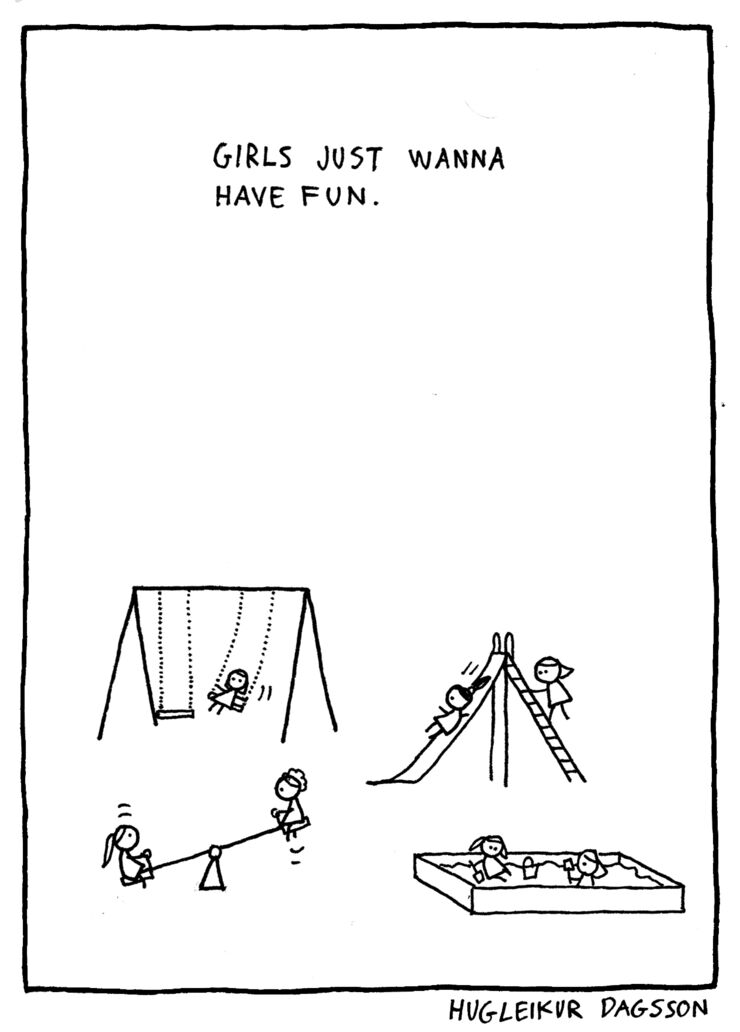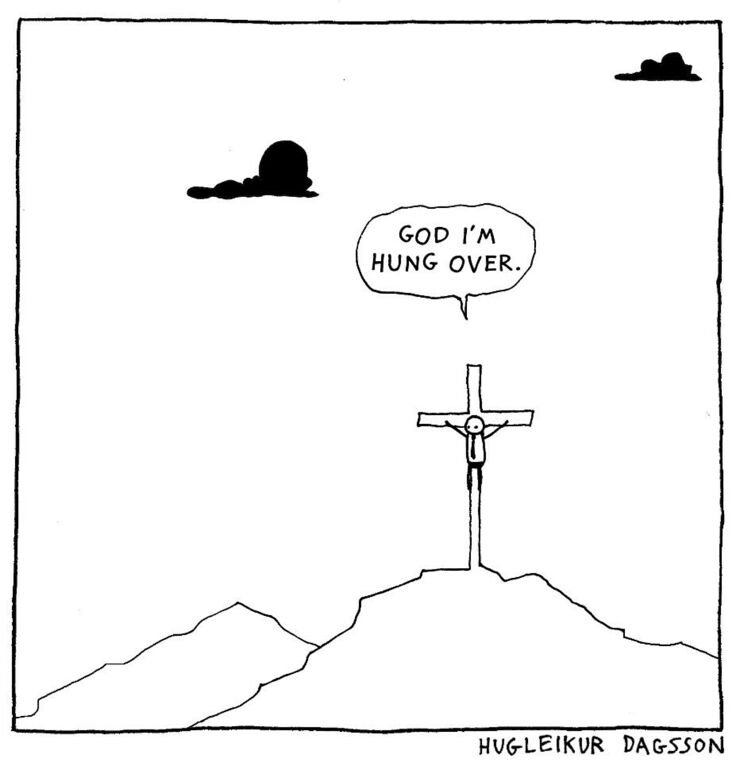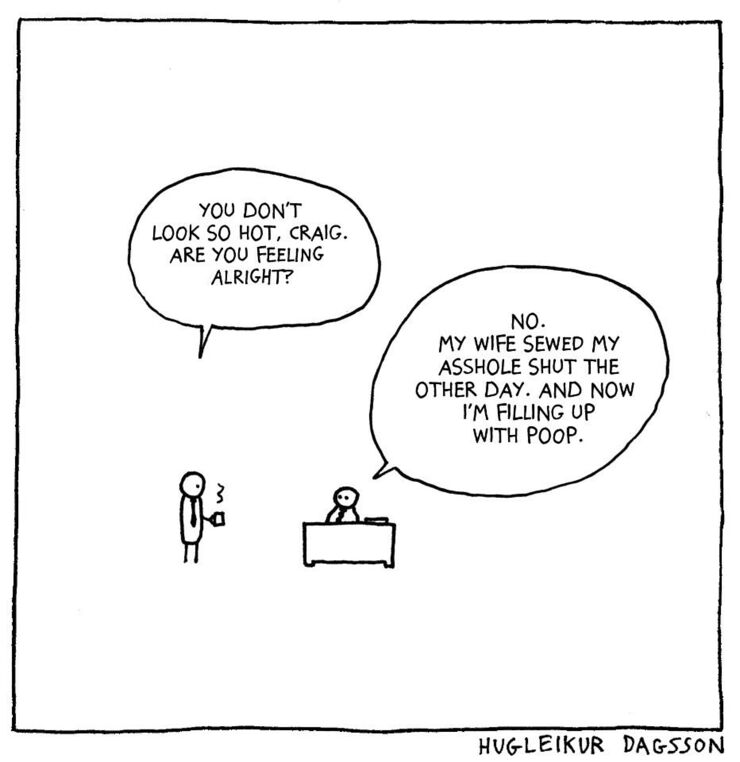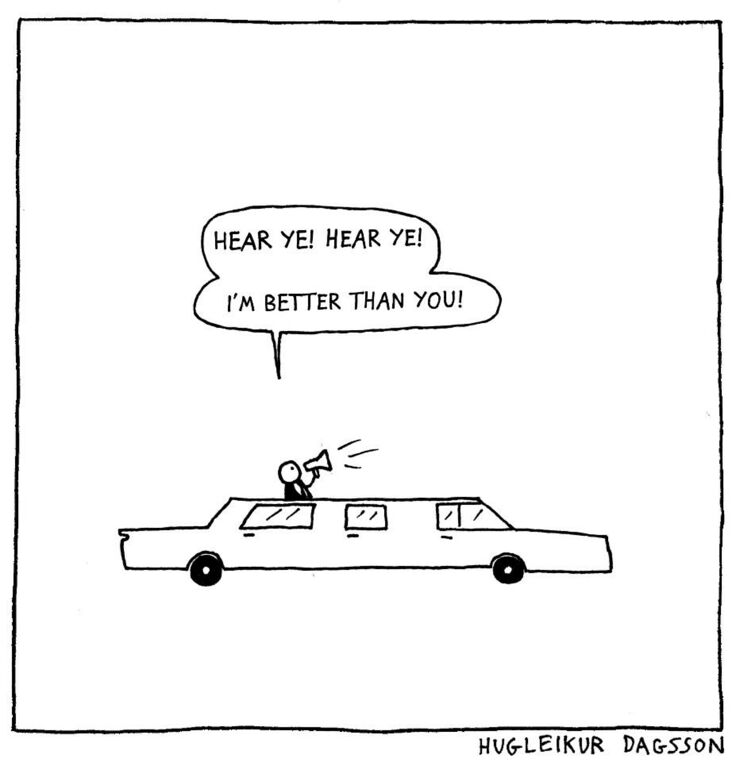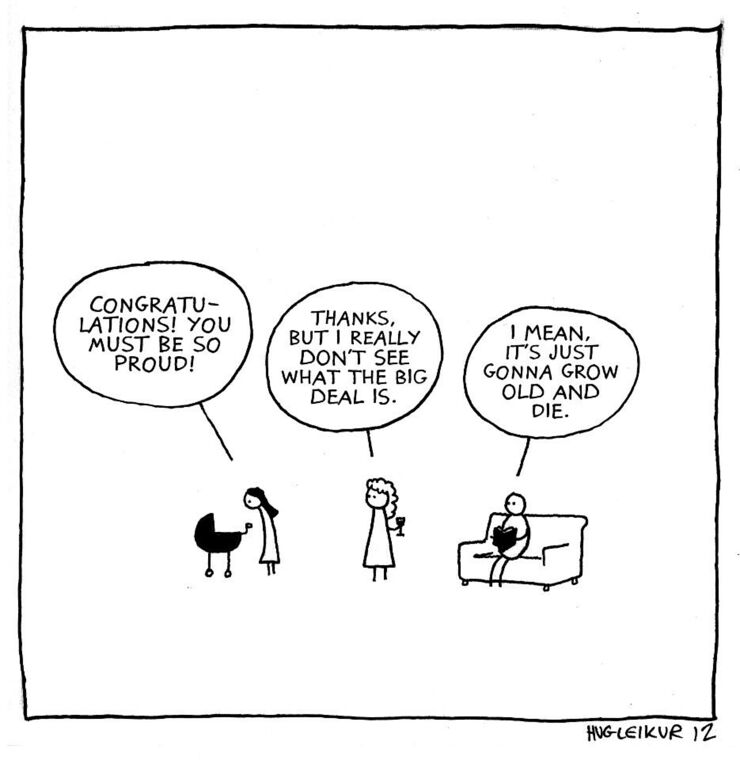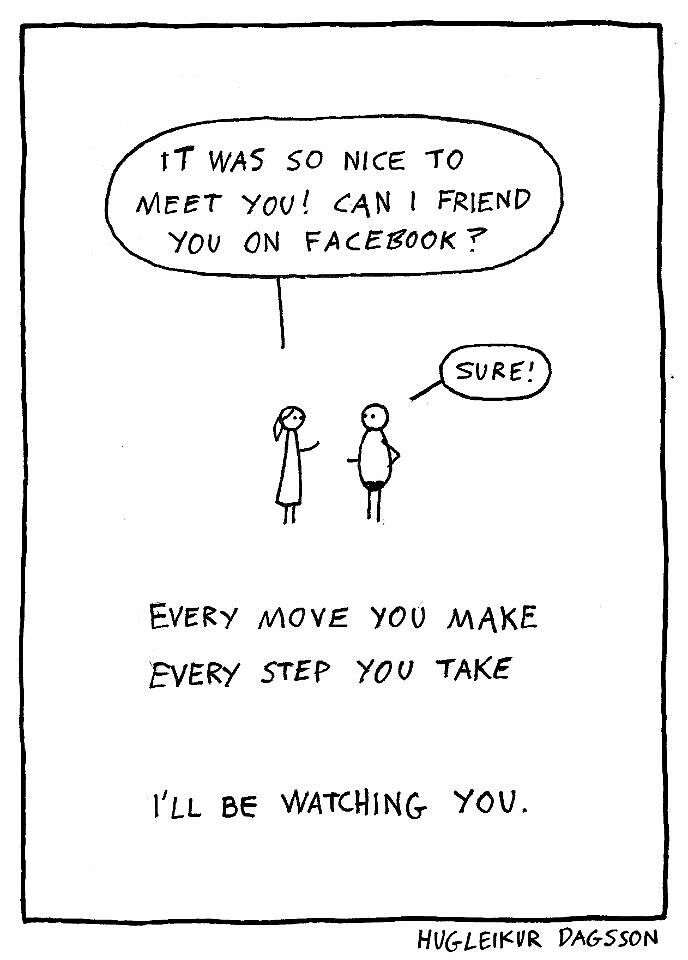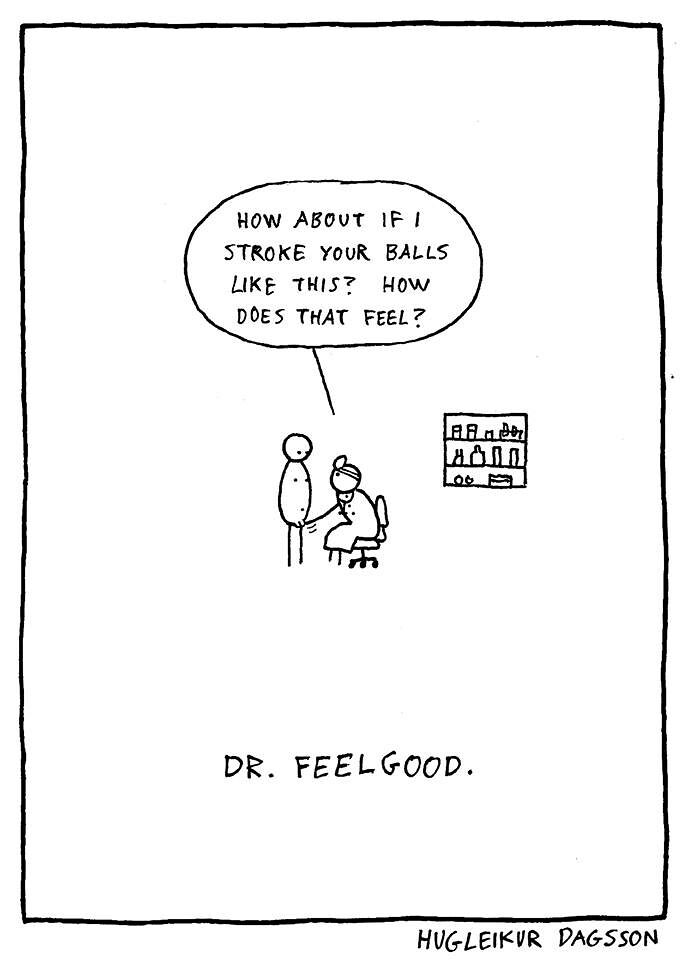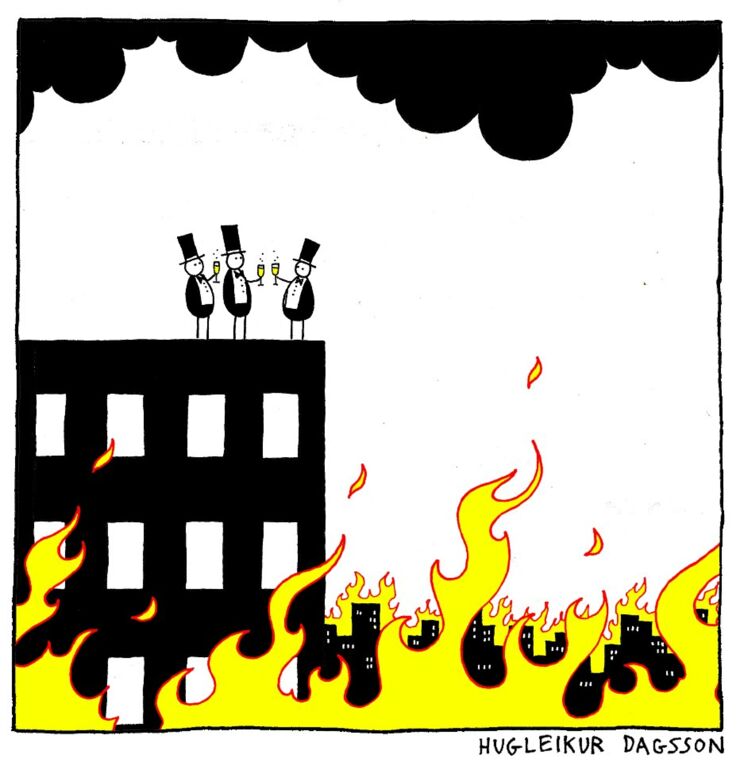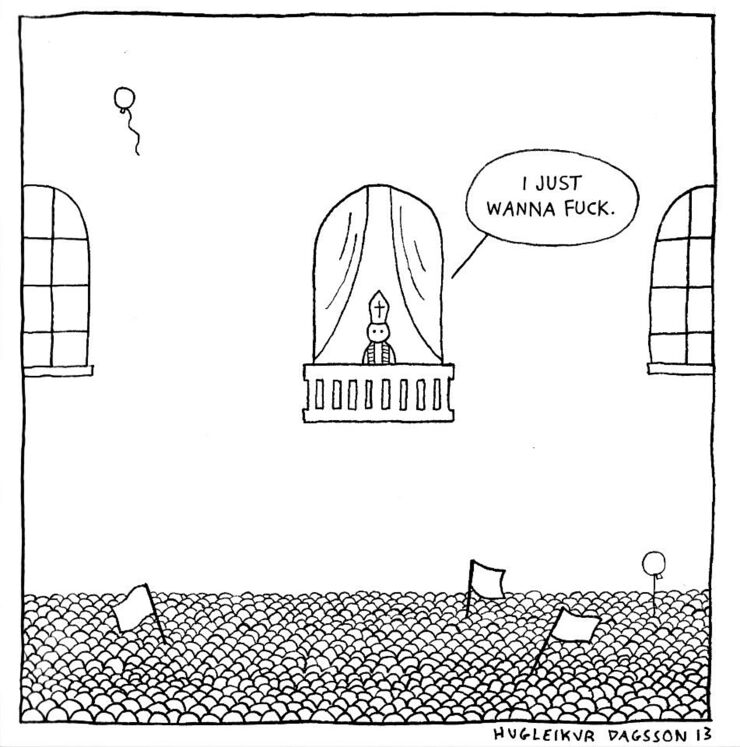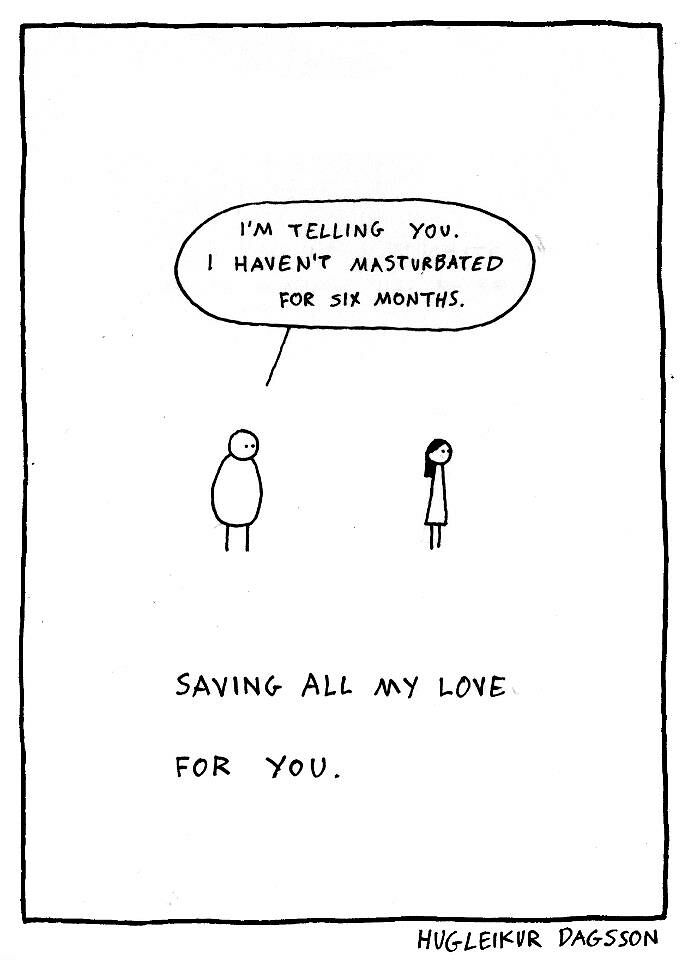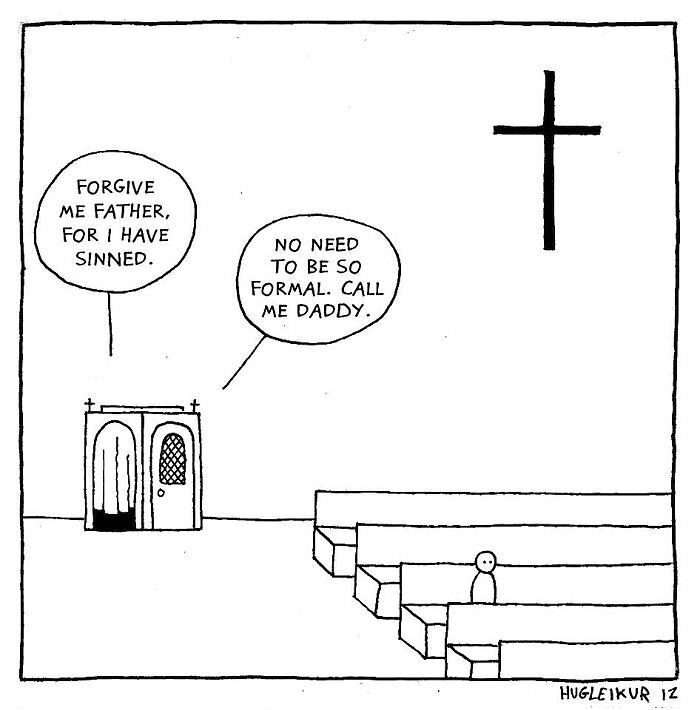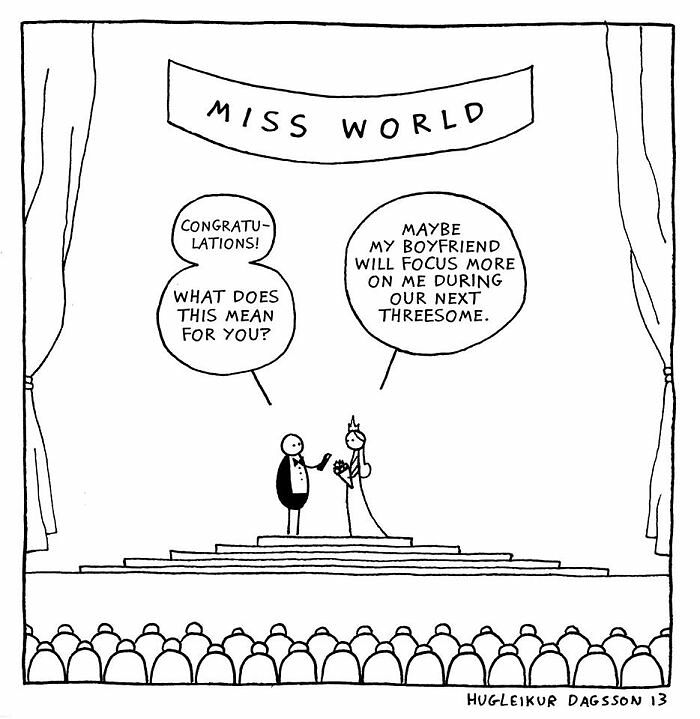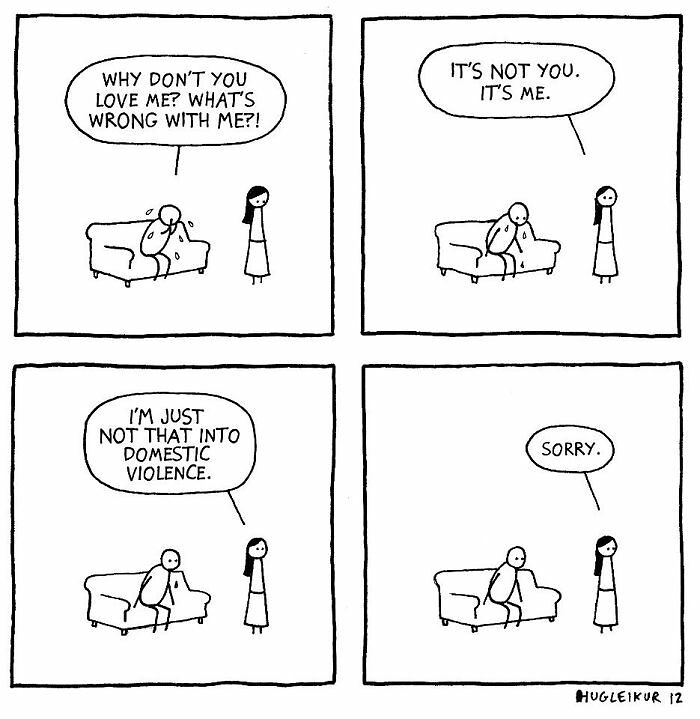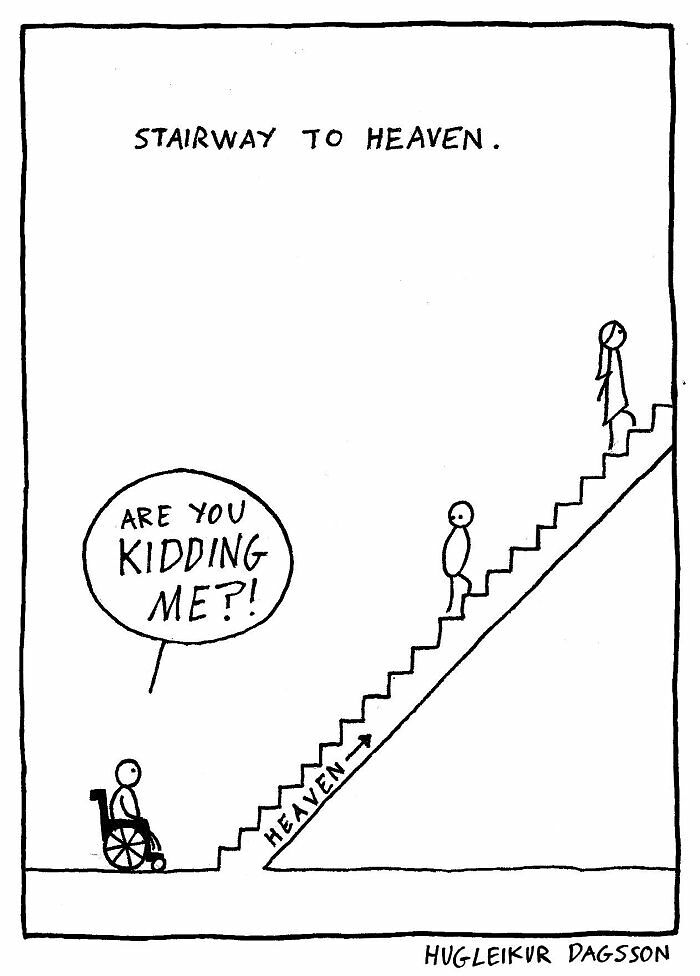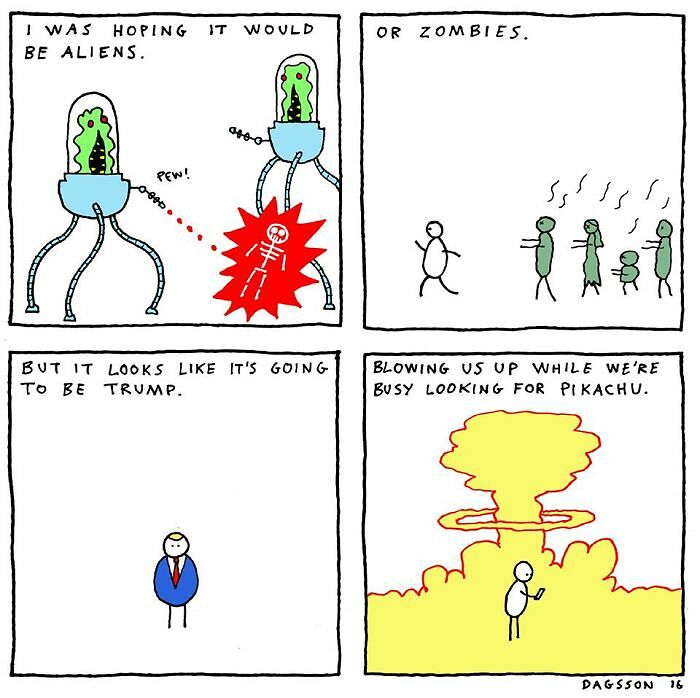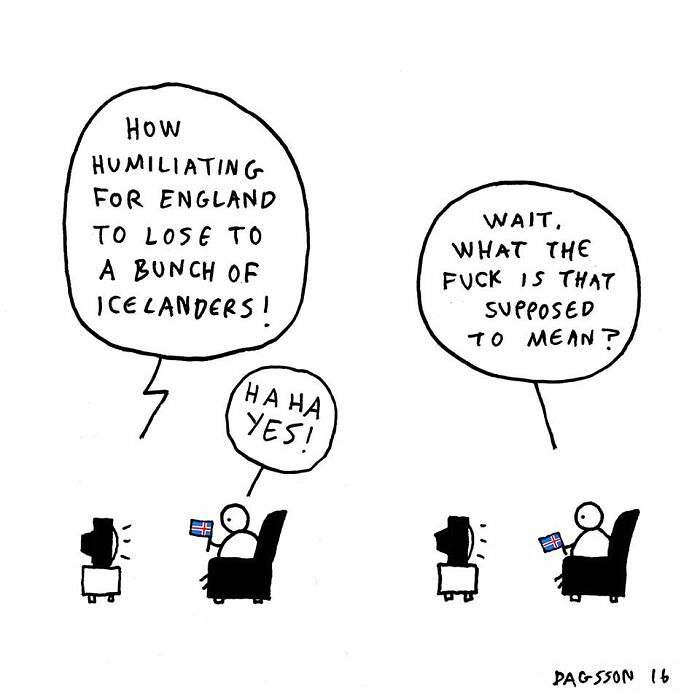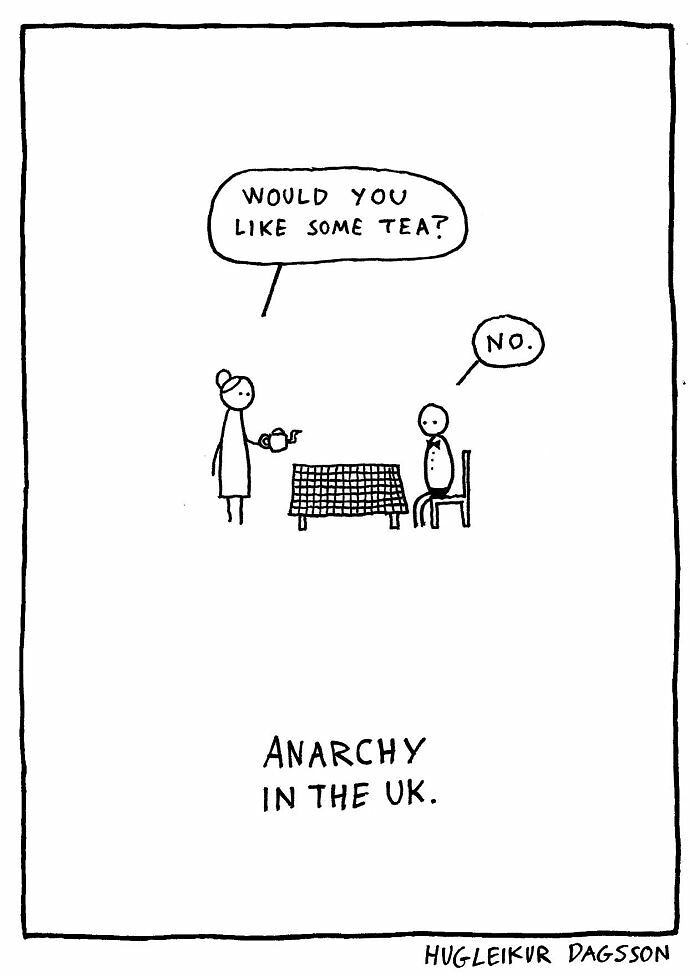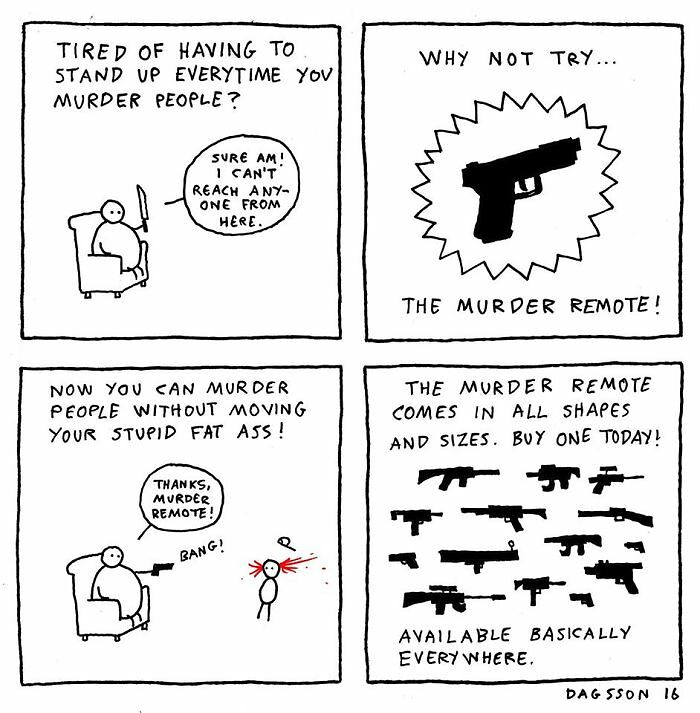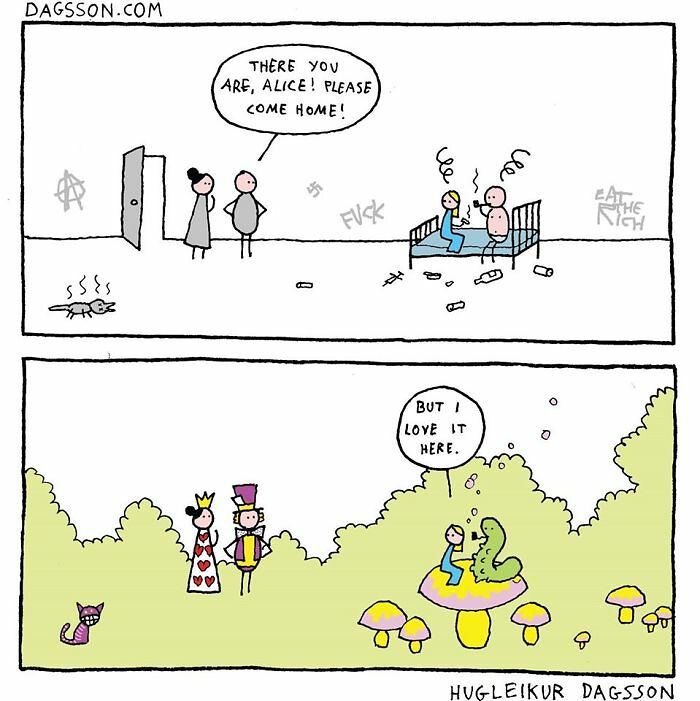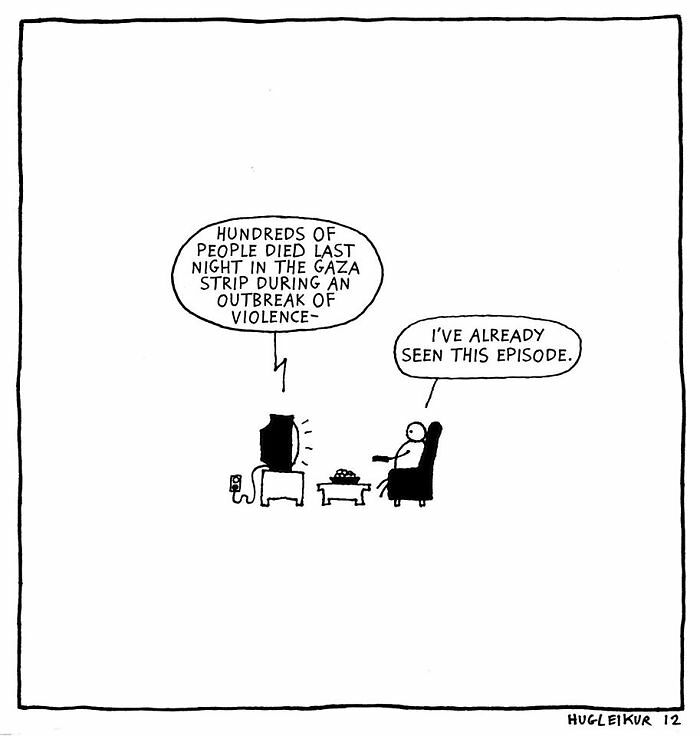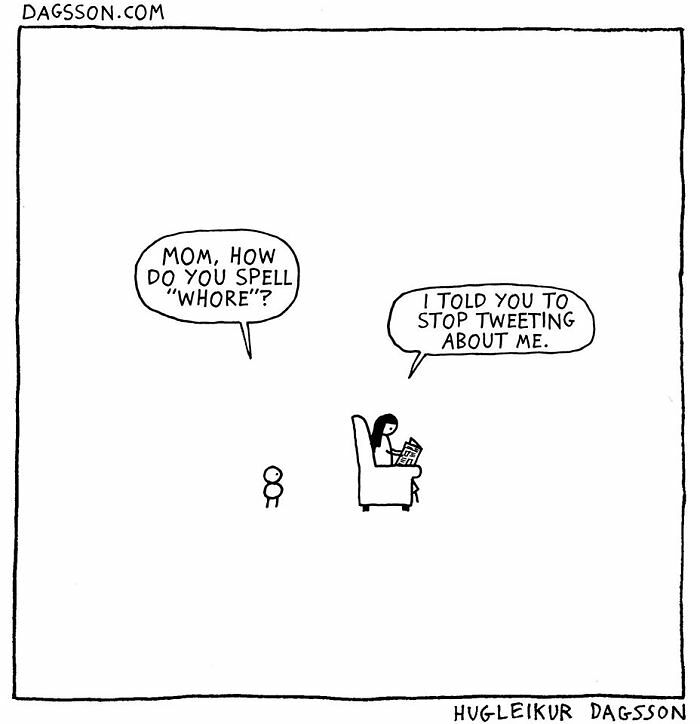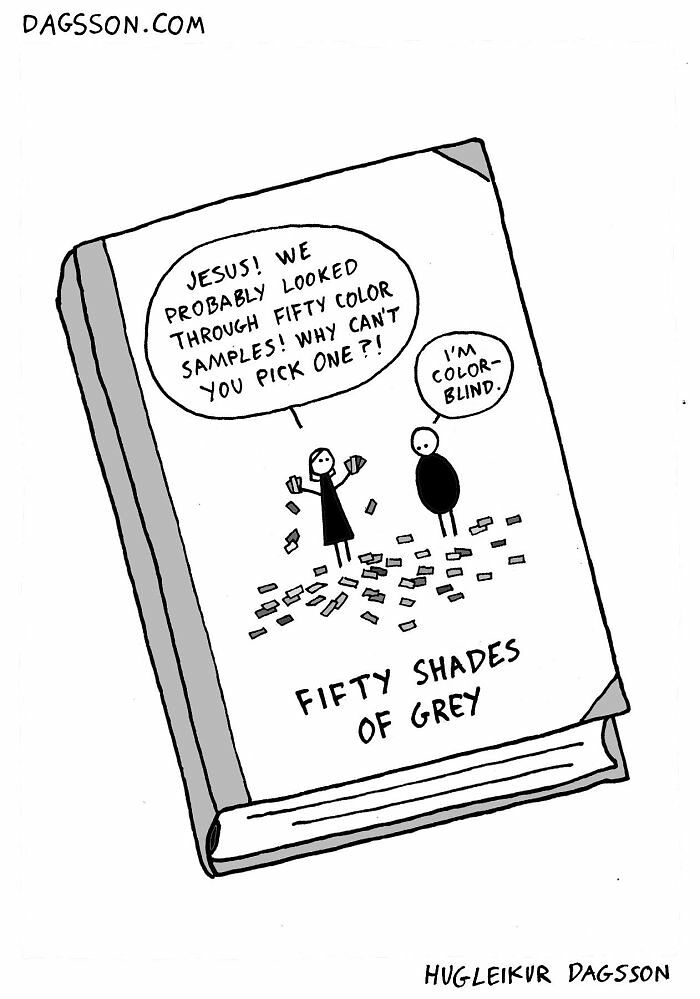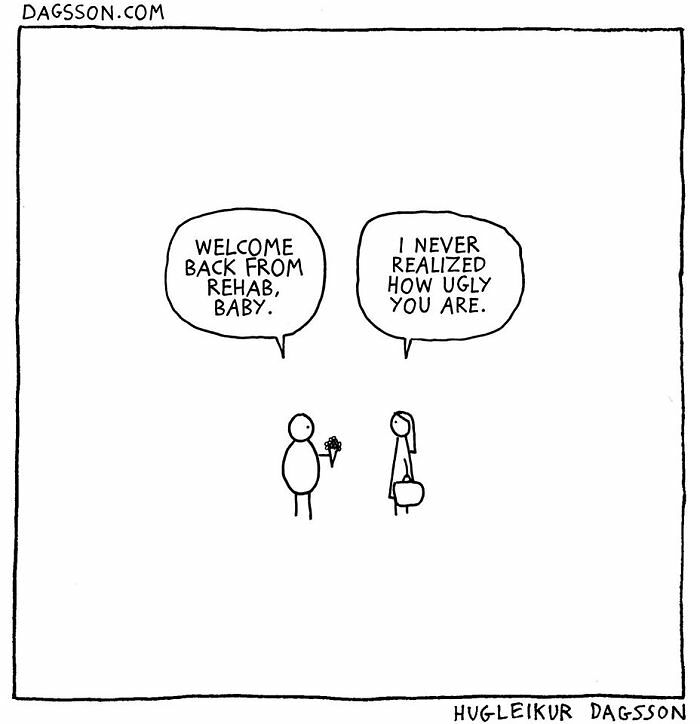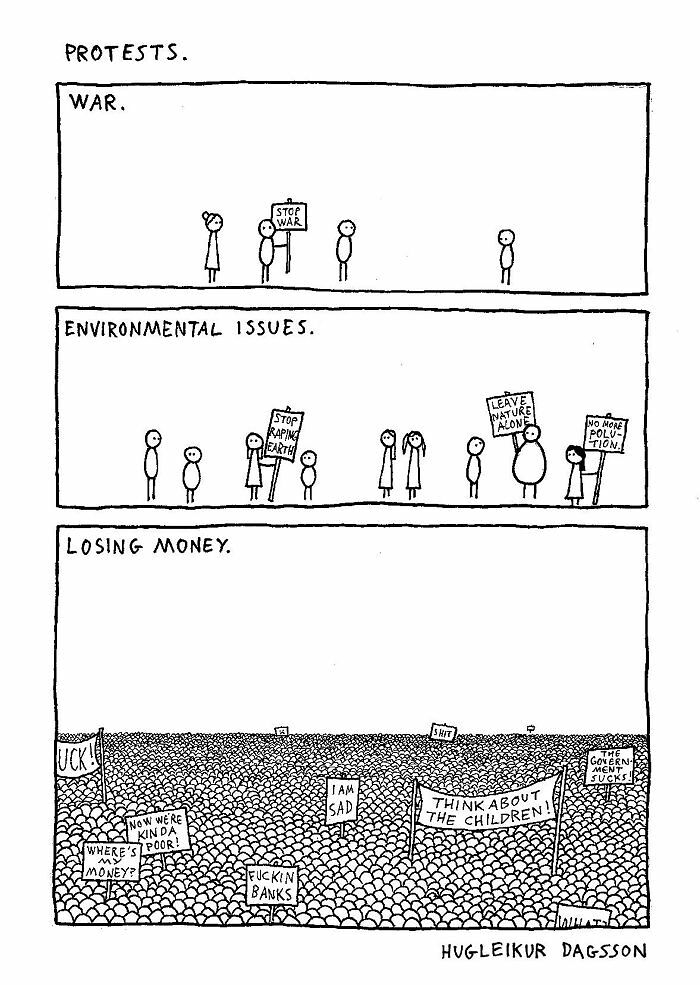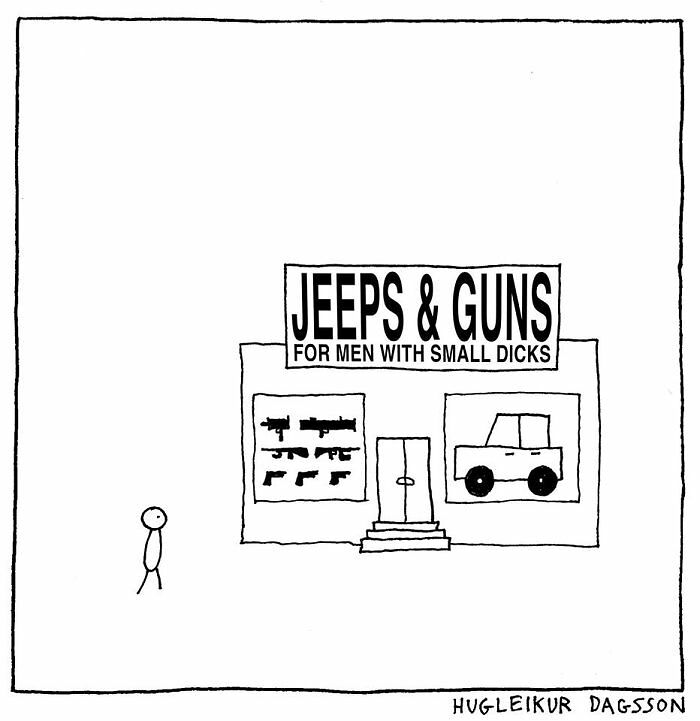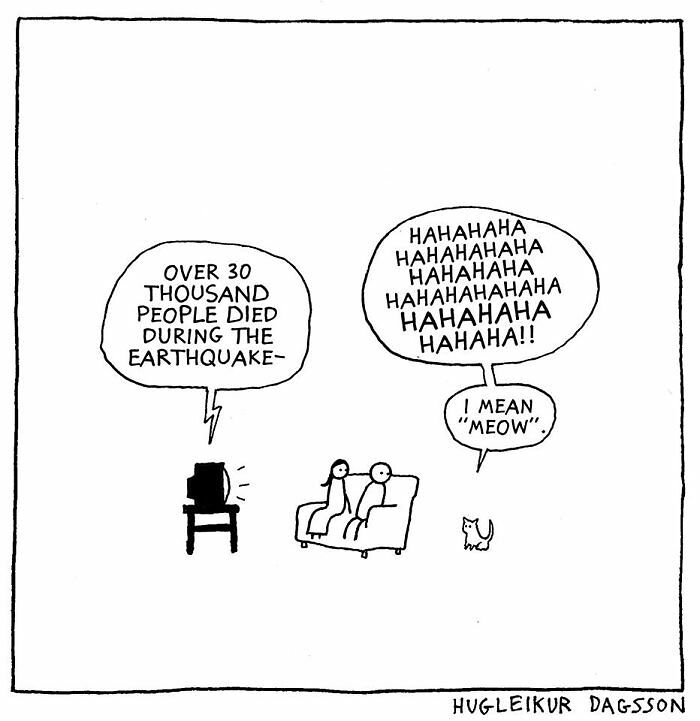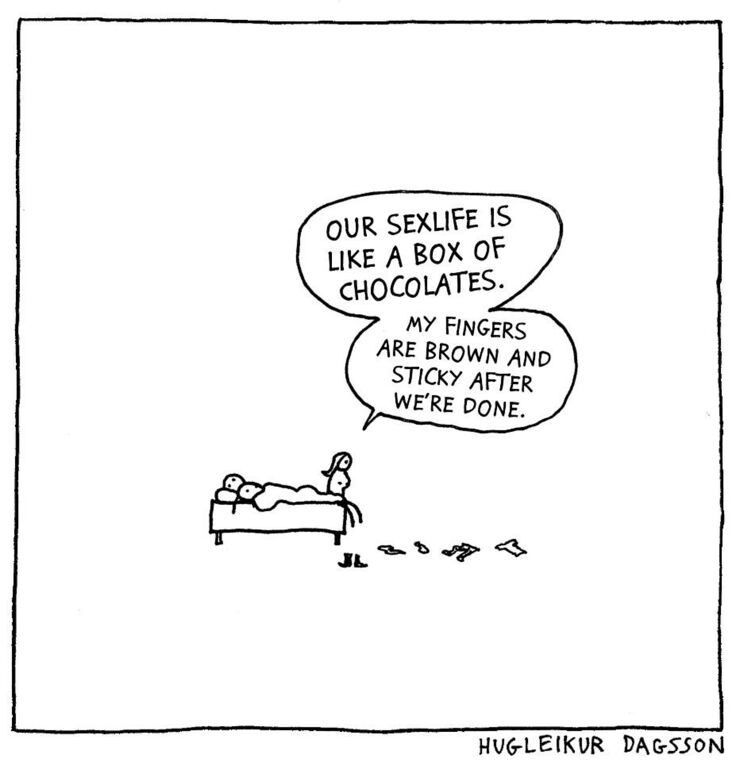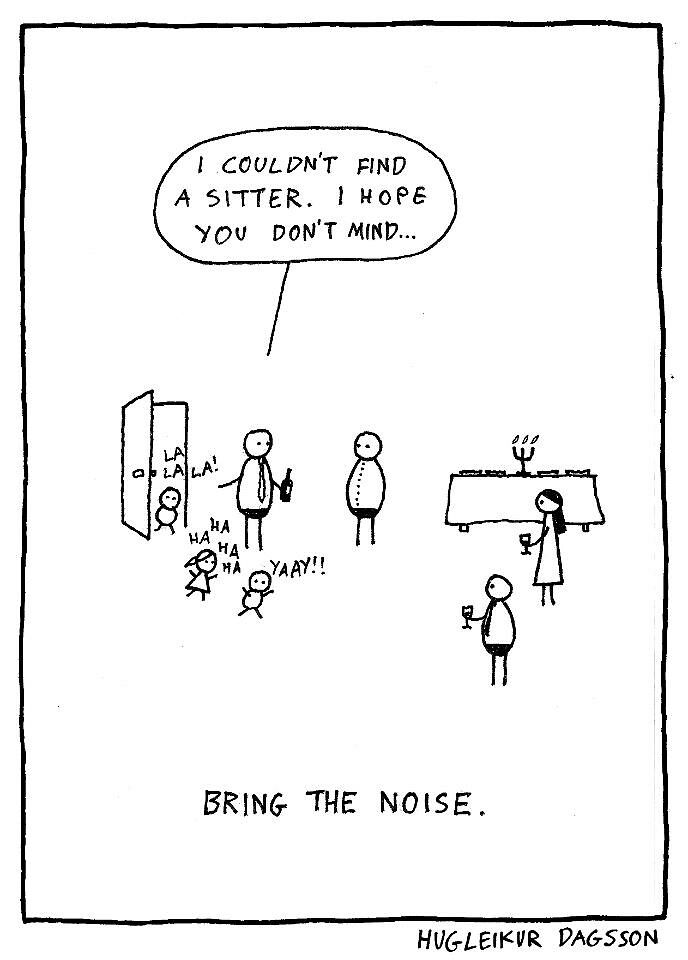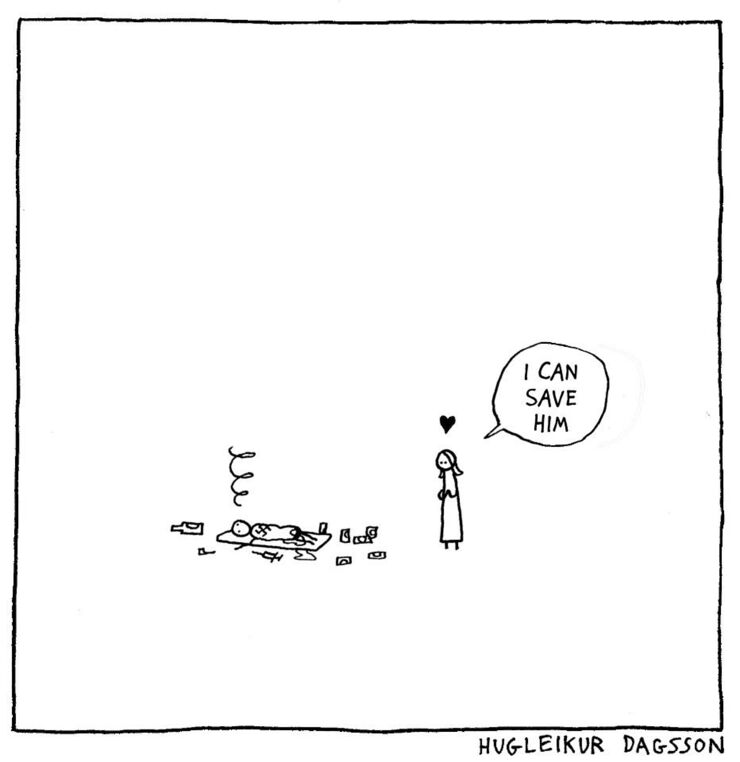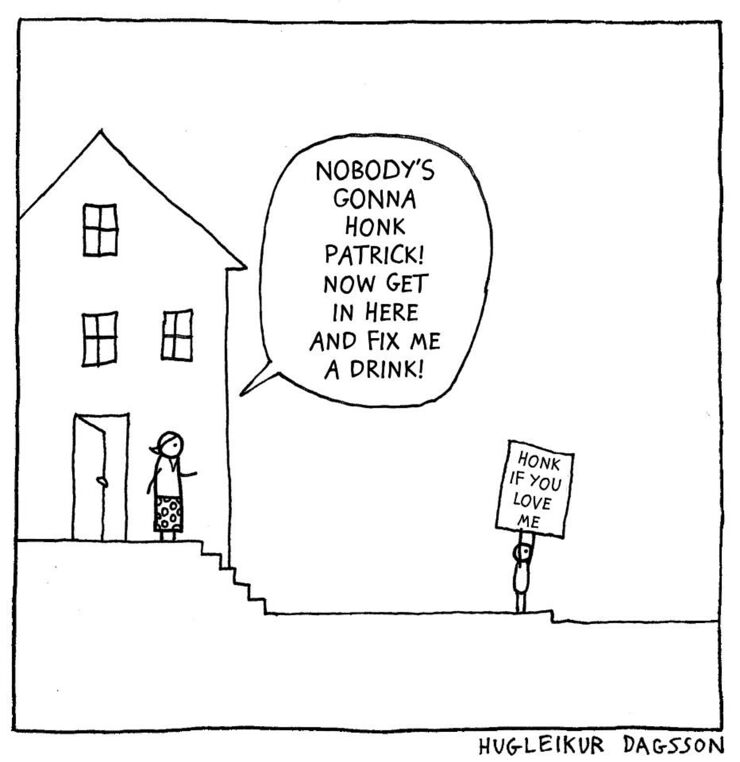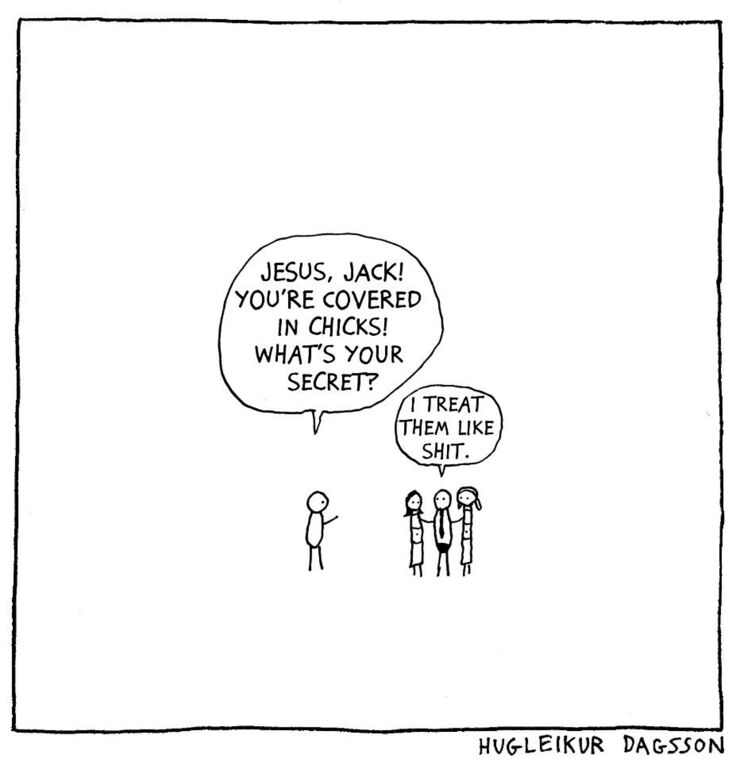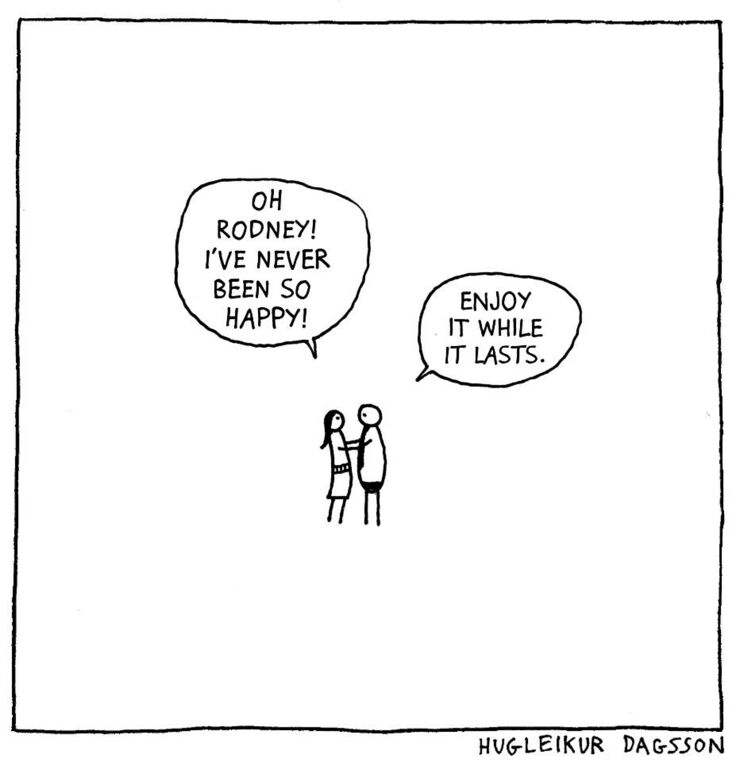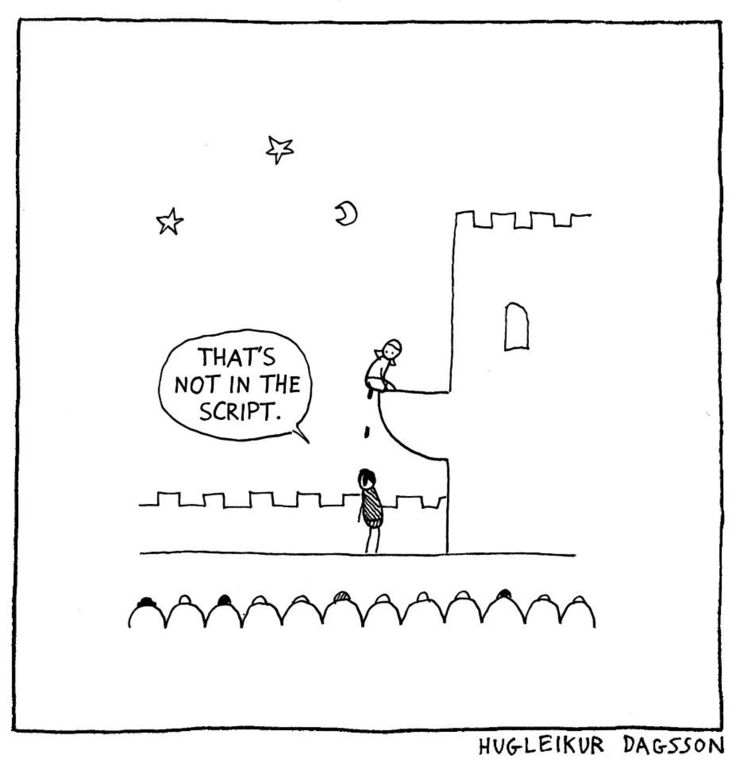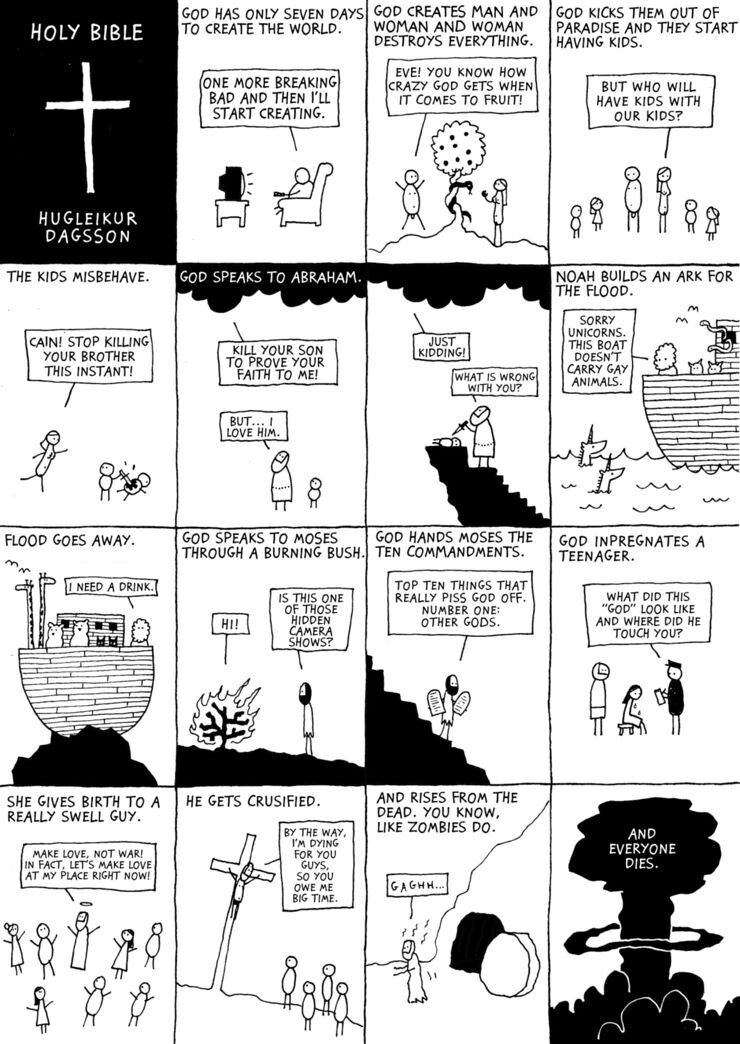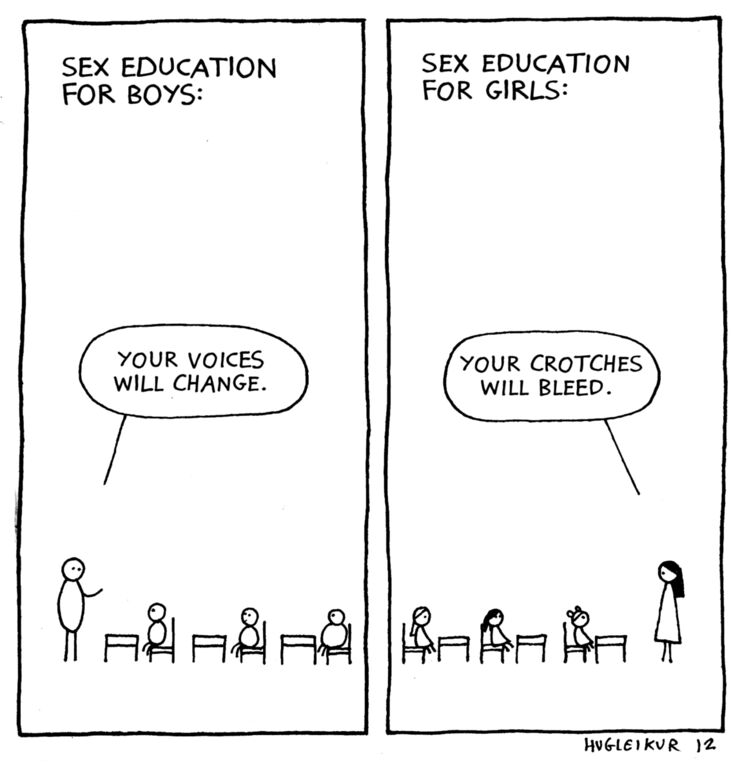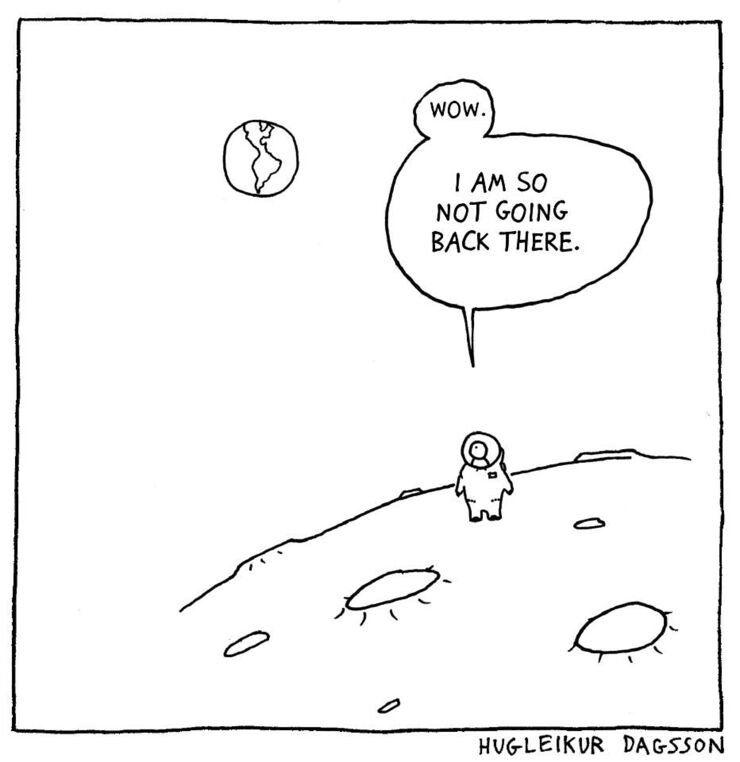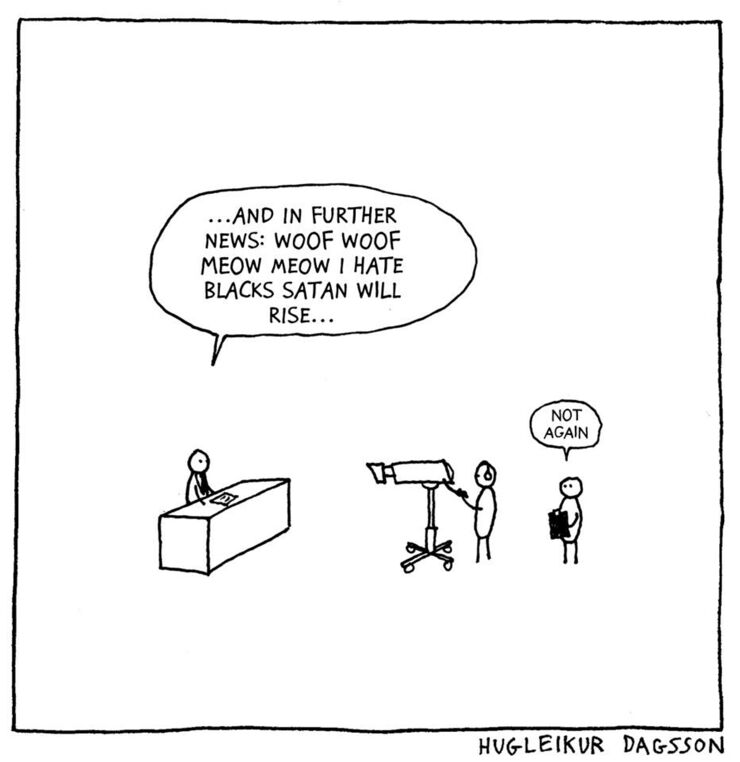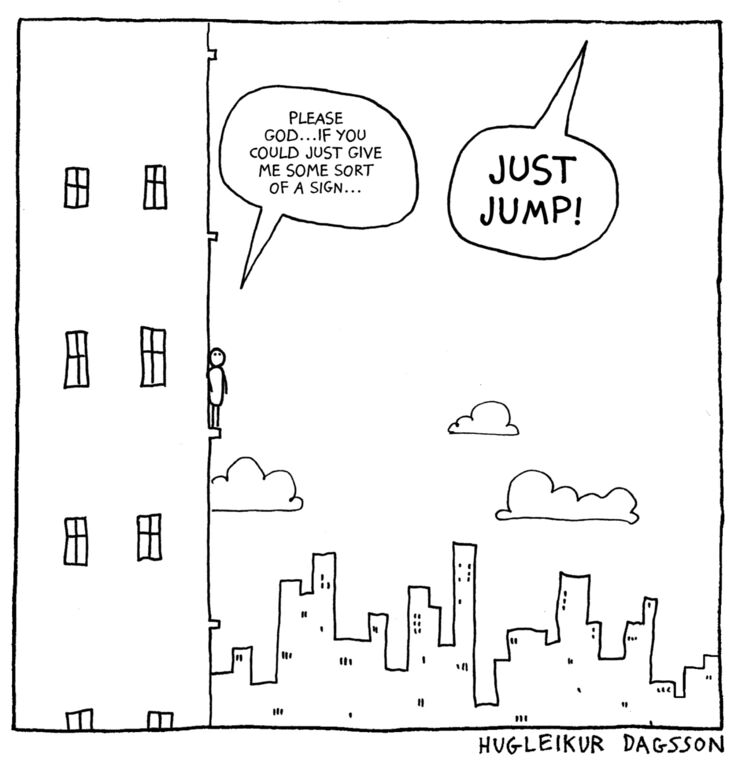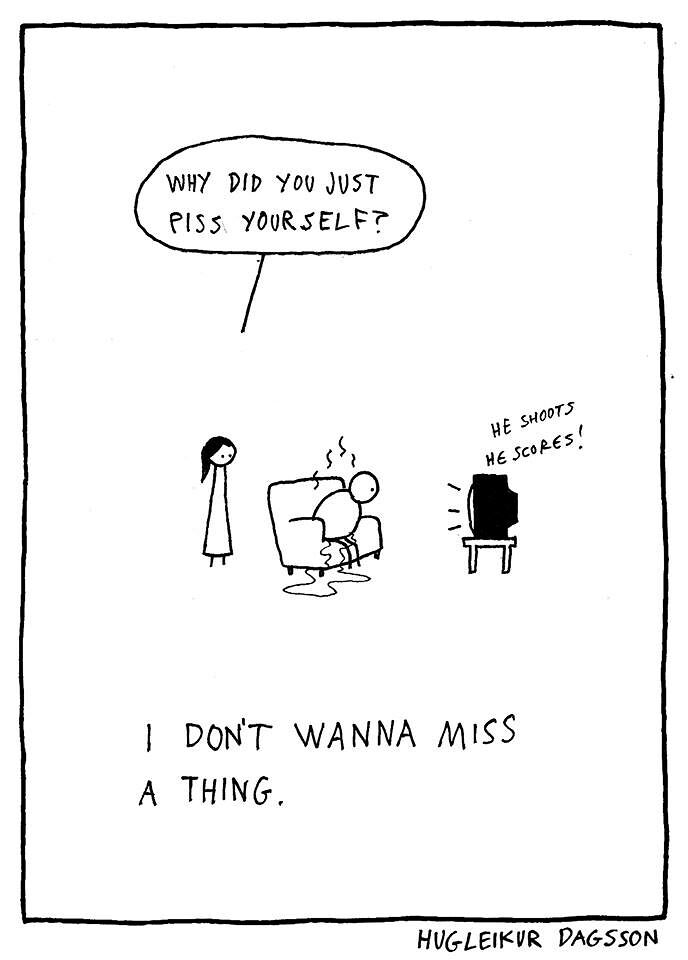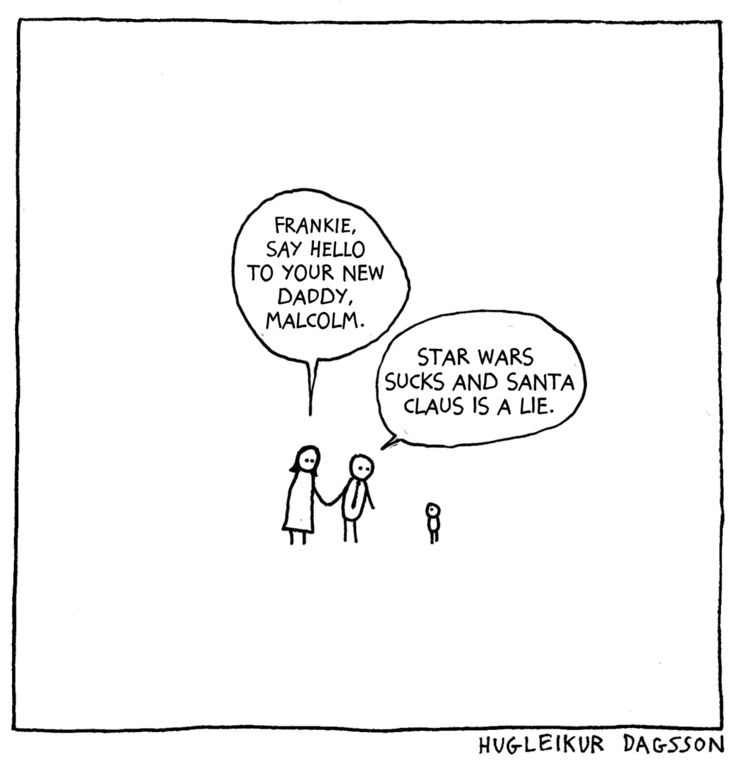 All images courtesy of Hugleikur Dagsson