25 Popular Songs Illustrated With The Dark Jokes And Comics Of Cartoonist Hugleikur Dagsson
The dark jokes and black humor of Icelandic cartoonist Hugleikur Dagsson breathe some new life into a variety of famous songs in these wonderfully dark fun comics. They cross a variety of genres, from rock to punk, to europop and Christmas carols, but all of them will be songs you'll know and possibly love, but that might end. Because the illustrations Dagsson uses sometimes makes these dark humor jokes very literal.
Depeche Mode's 'Personal Jesus' for example shows someone walking around with a Jesus figure on a dog chain walking behind them. Others are less literal but equally full of black humor. Like KISS's 'I Was Made For Lovin' You' which shows a man in the process of pumping up a sex doll. His dark jokes are weird, but very funny.
Dagsson comes from Iceland, a place that in midwinter has around five hours of light a day. In the country's capital, Reykjavik, for the shortest day of the year—the winter solstice—the sun sets as early as three thirty in the afternoon. So, like all Icelanders, Dagsson knows darkness and it permeates his dark jokes and comics too.
Cartoonist Hugleikur Dagsson Loves Dark Jokes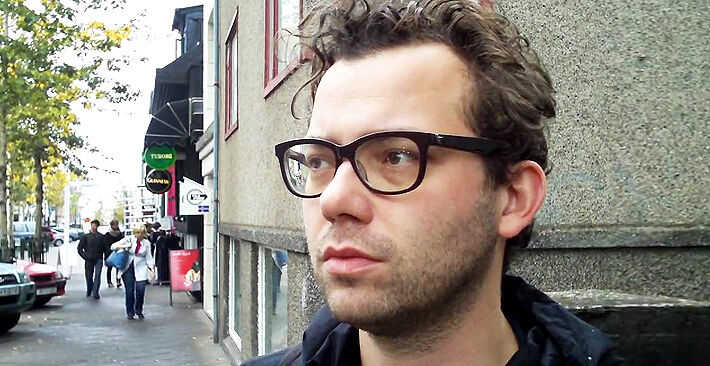 Hugleikur Dagsson portrait / Image: YouTube.

Dagsson's black humor might not be to everyone's tastes, but if you're the kind of person who likes to laugh in the face of bleakness, then his simple illustrations should provide you with plenty to amuse.

We've covered many of Hugleikur Dagsson's comics before. Nicknamed Hulli and born October 5, 1977 Dagsson received a B.A. degree from the Iceland Academy of the Arts in 2002, so he knows his stuff and below are some specific examples which show Dagsson's skill at dark jokes, but related to popular music

All of them feature Dagsson's signature stick man minimalist style illustrations. And, depending on how you like your comedy, you'll either find the Icelandic cartoonist's dark jokes and black humor very, very funny. Or a little tasteless. Or maybe both. Check them out below. And head to Dagsson's website for more of his dark jokes.
25 Popular Songs Mixed With Dark Humor Jokes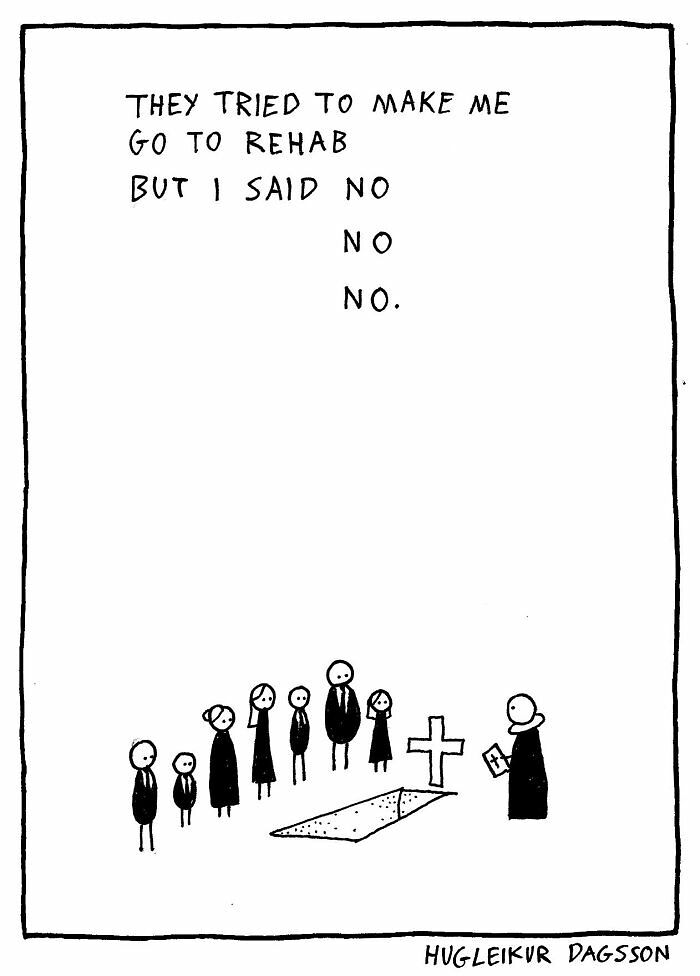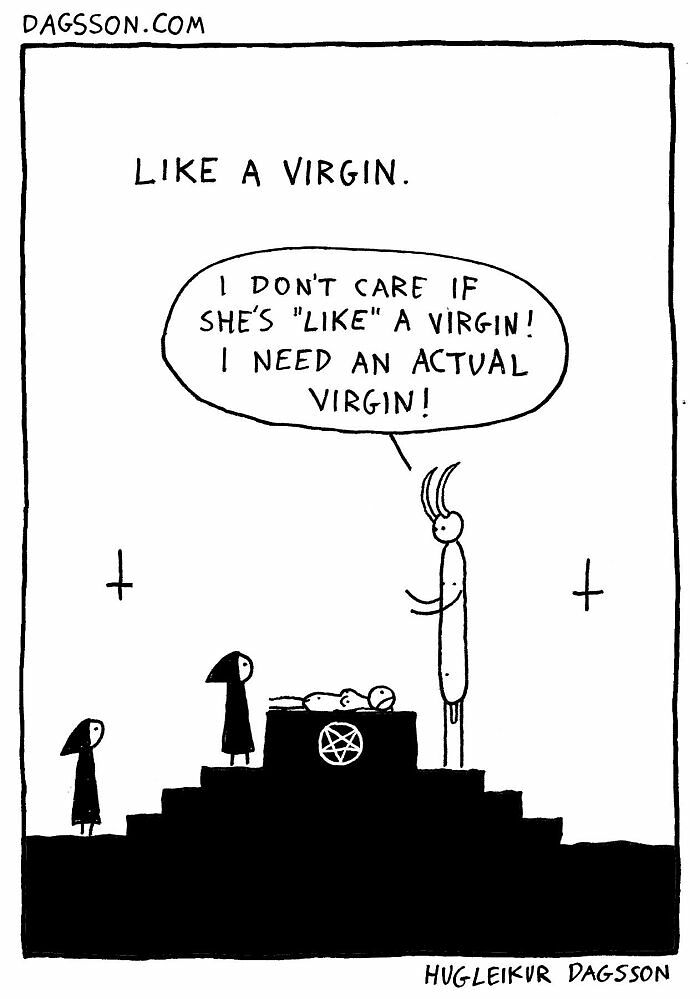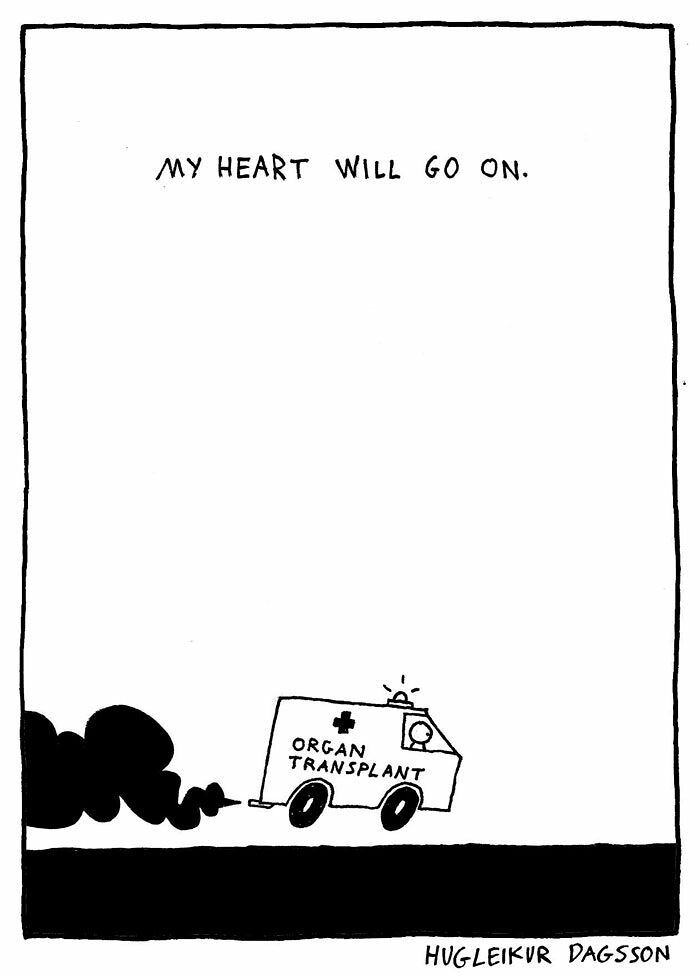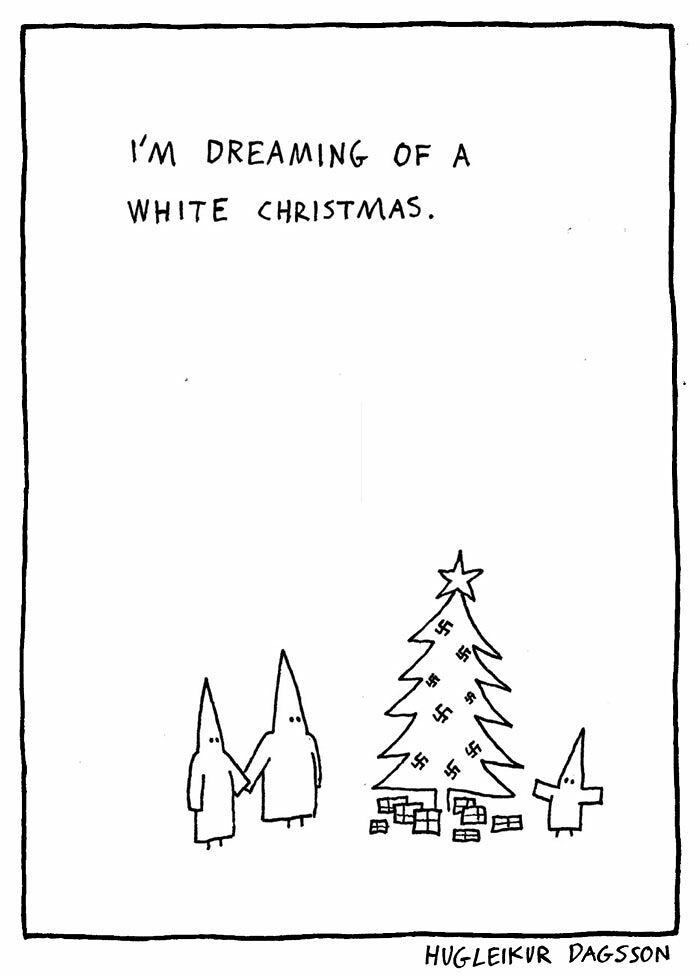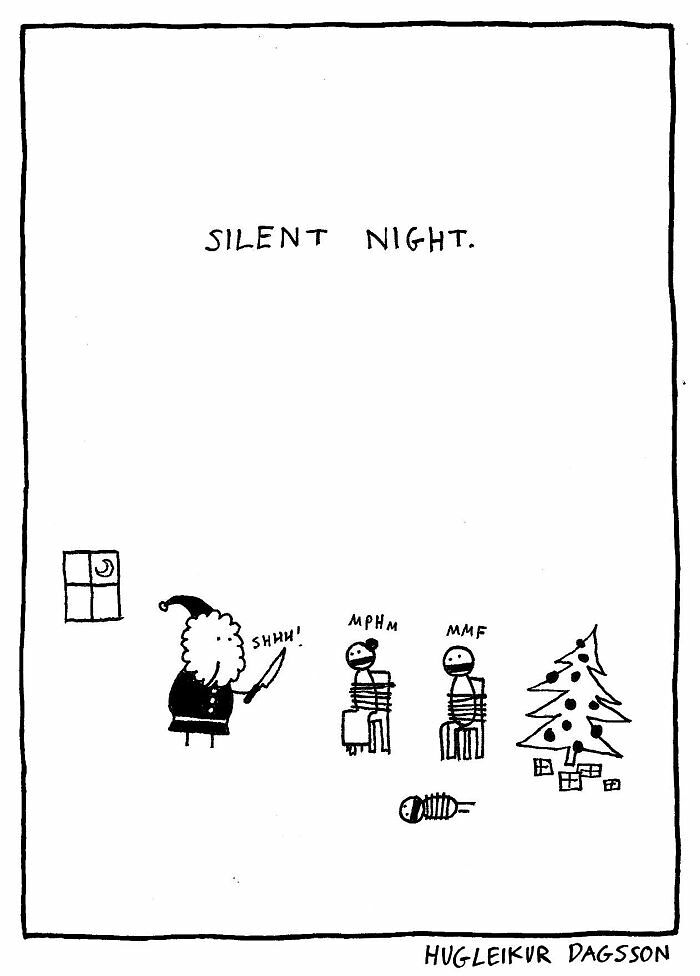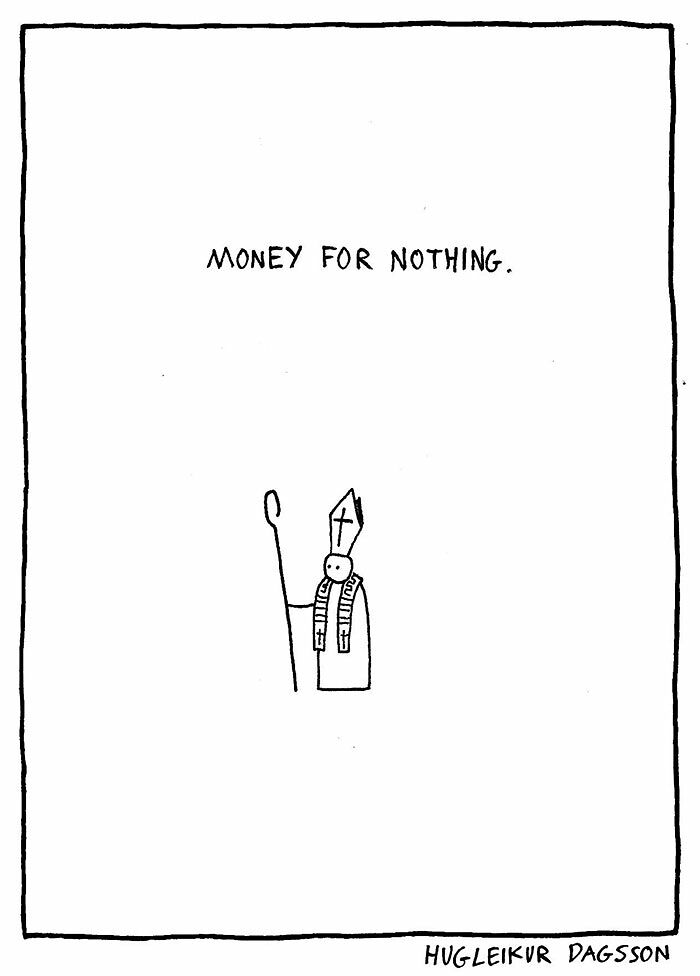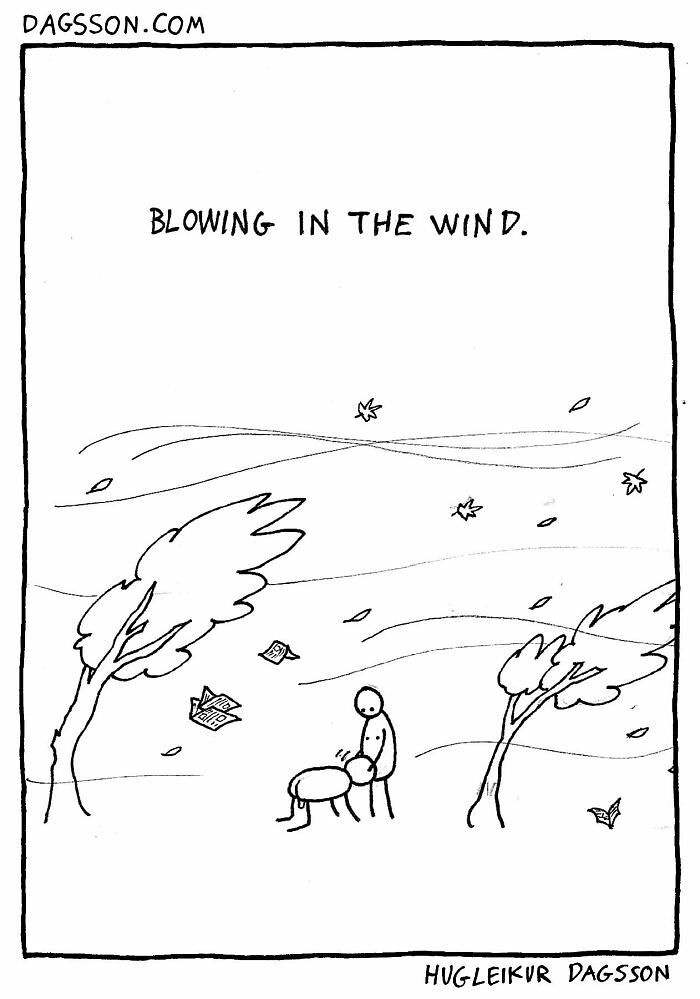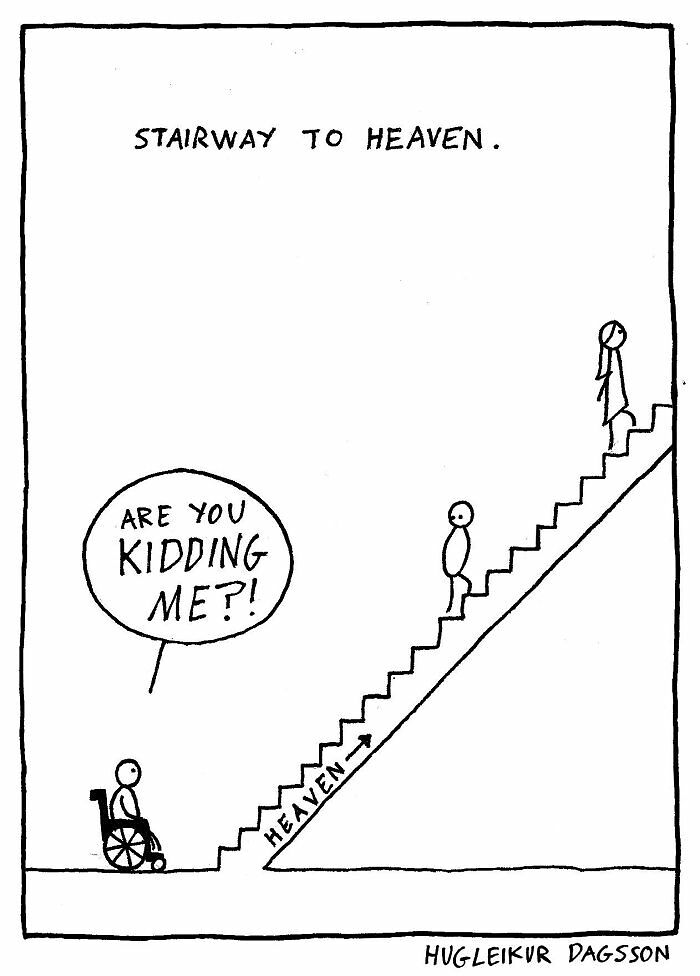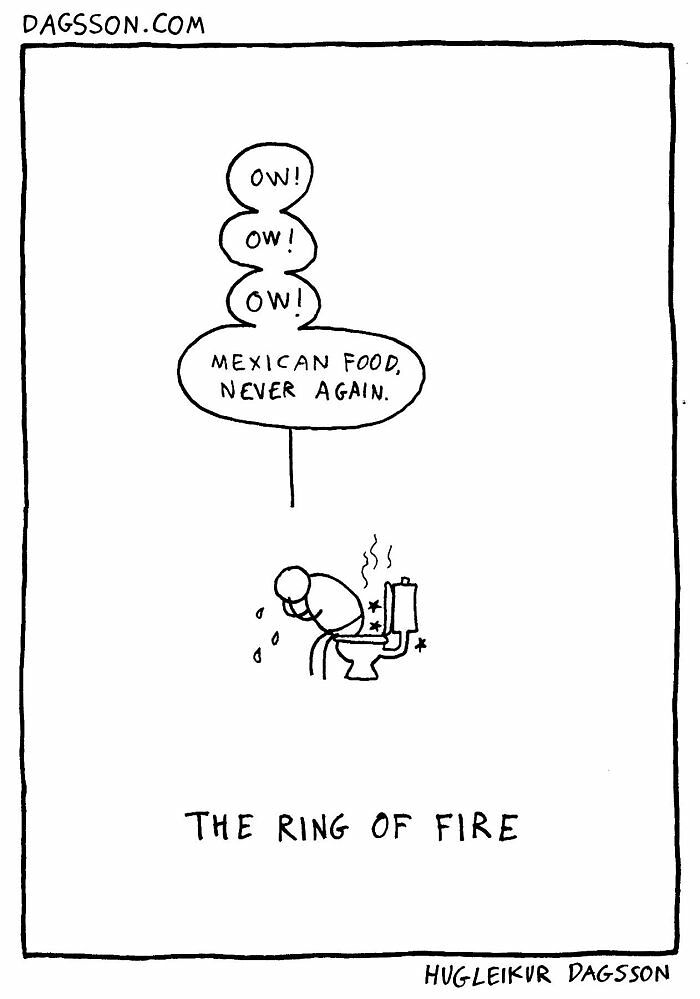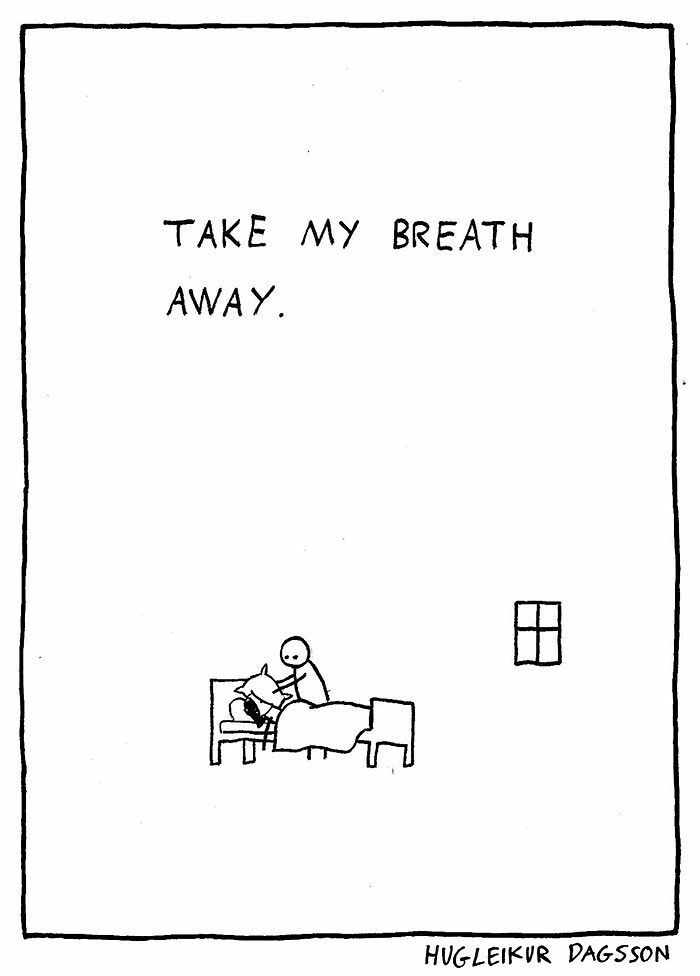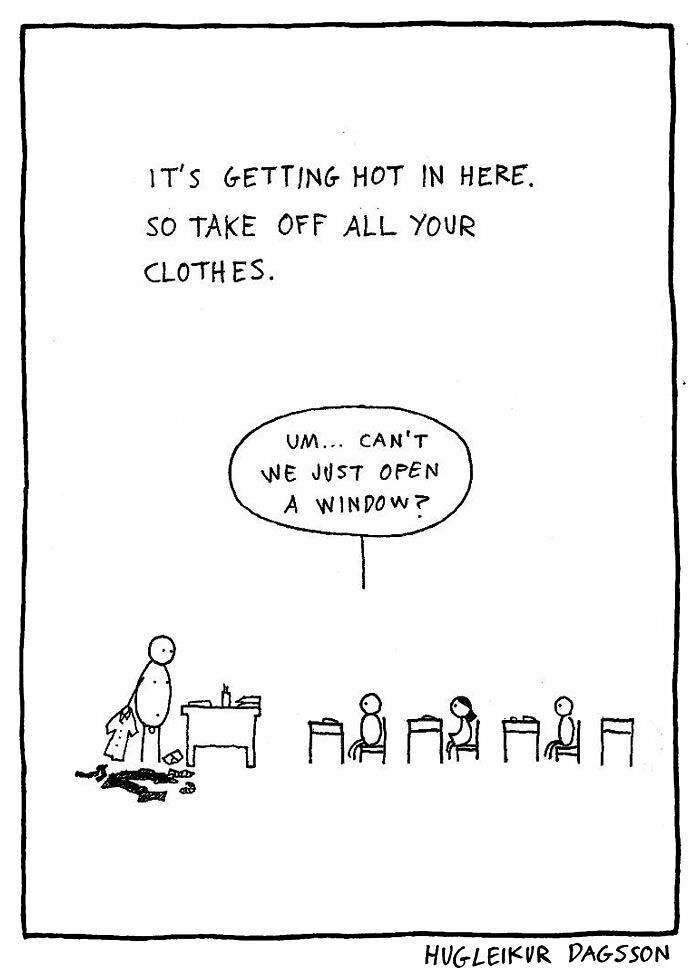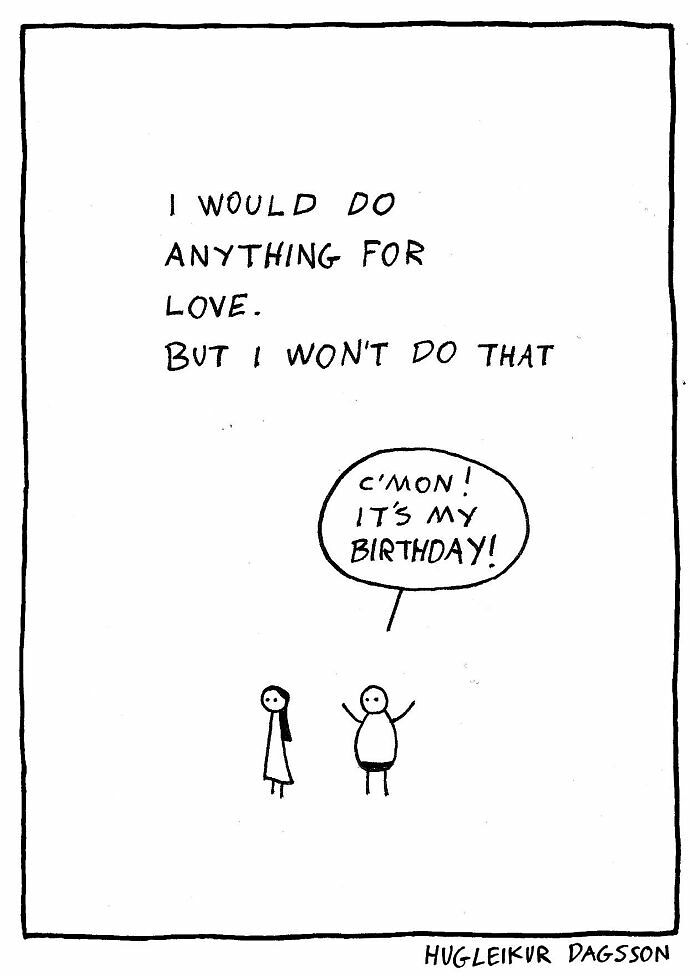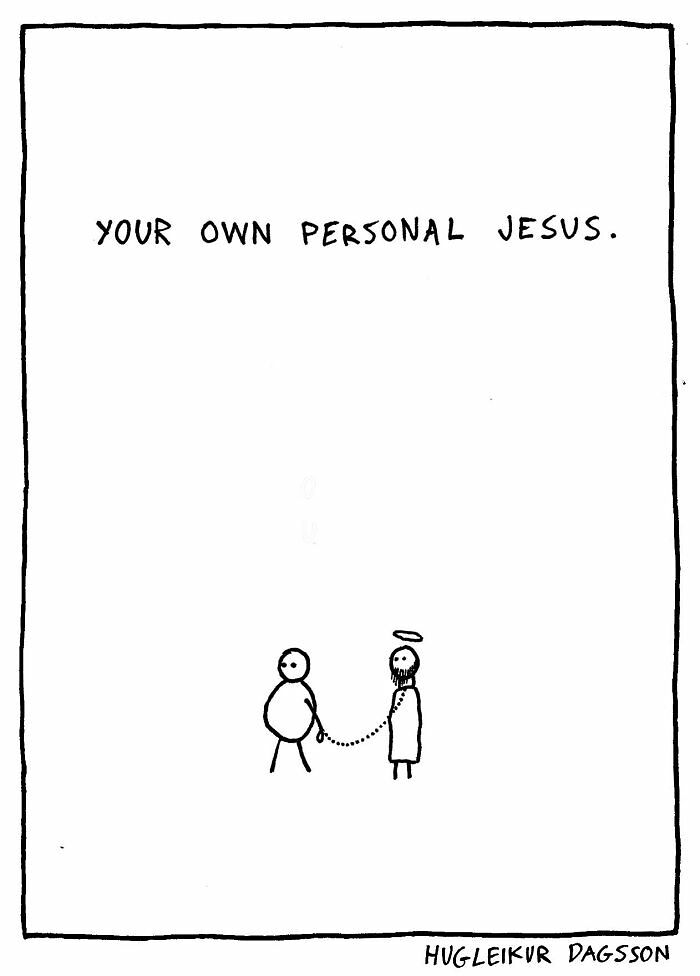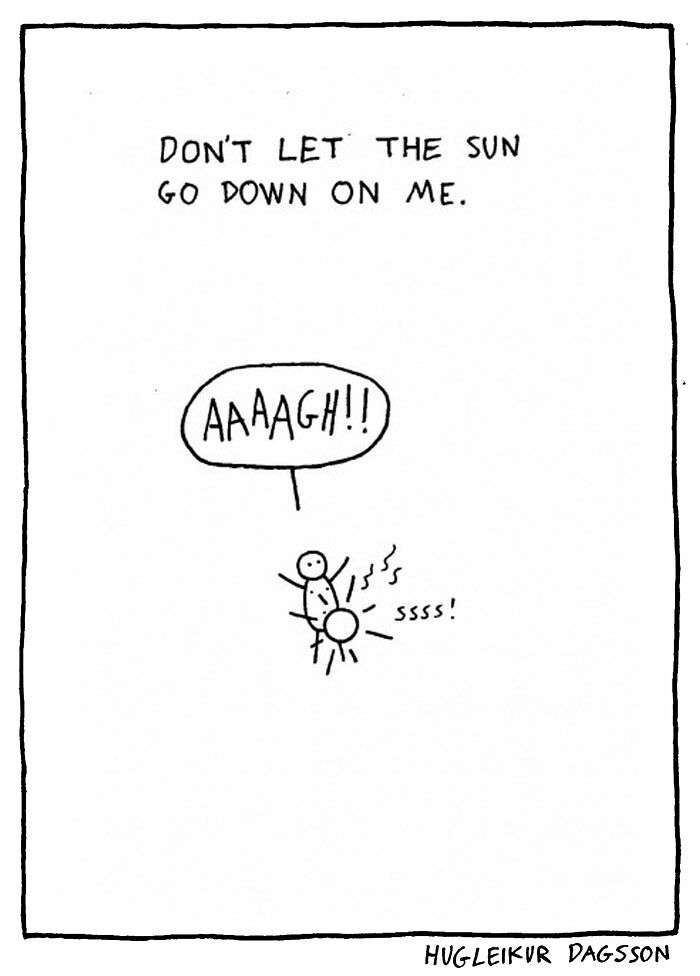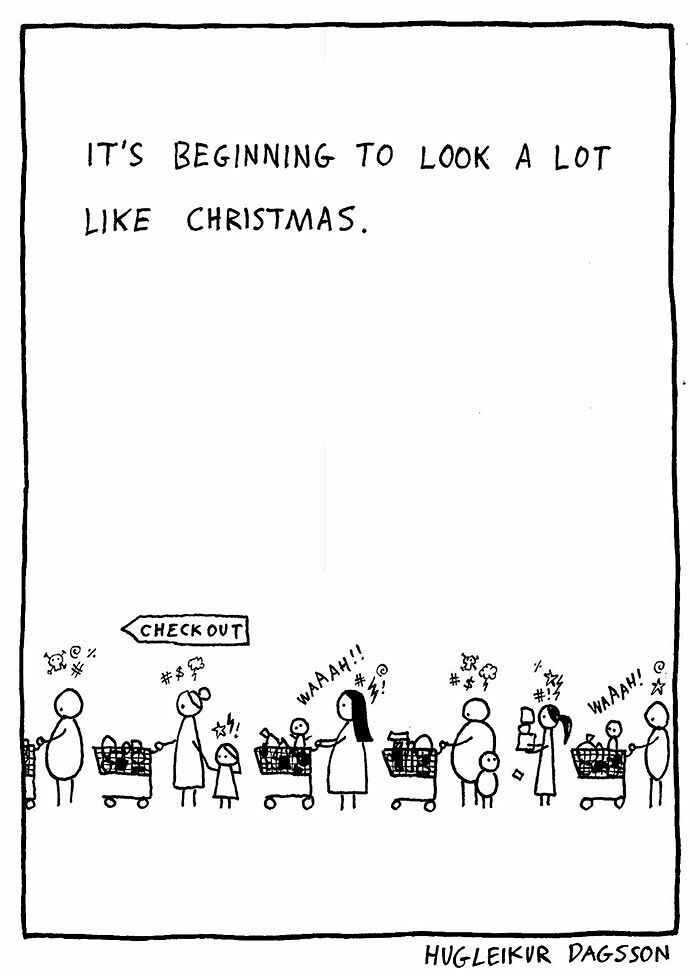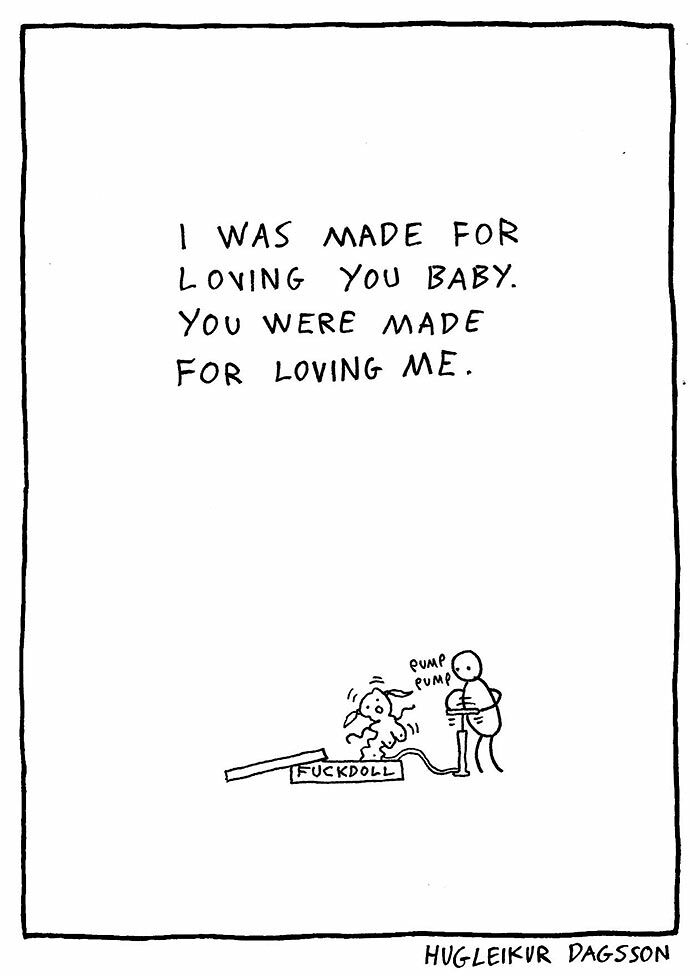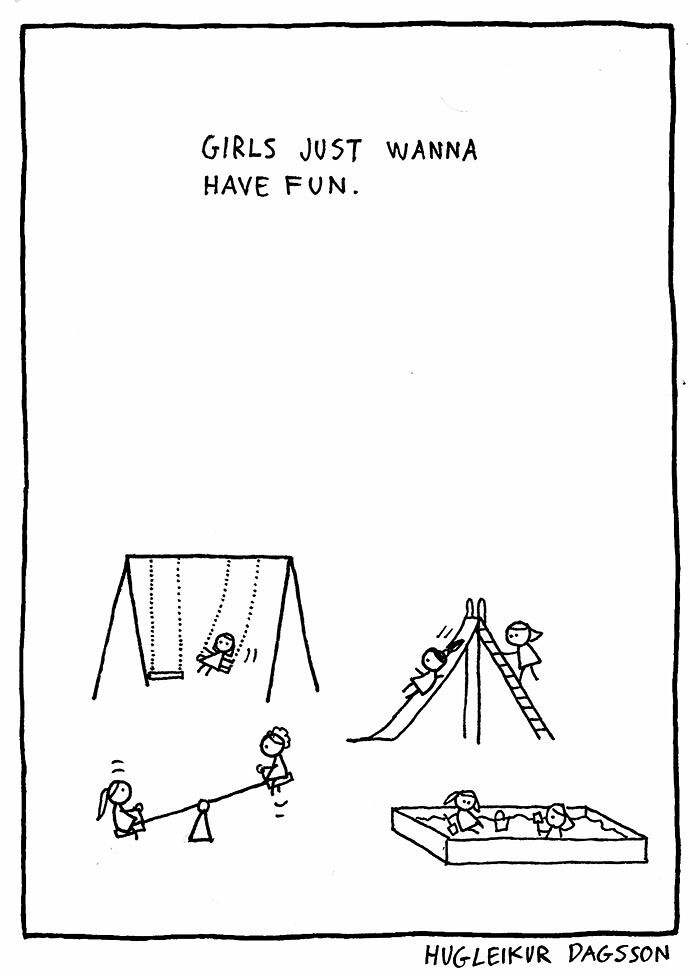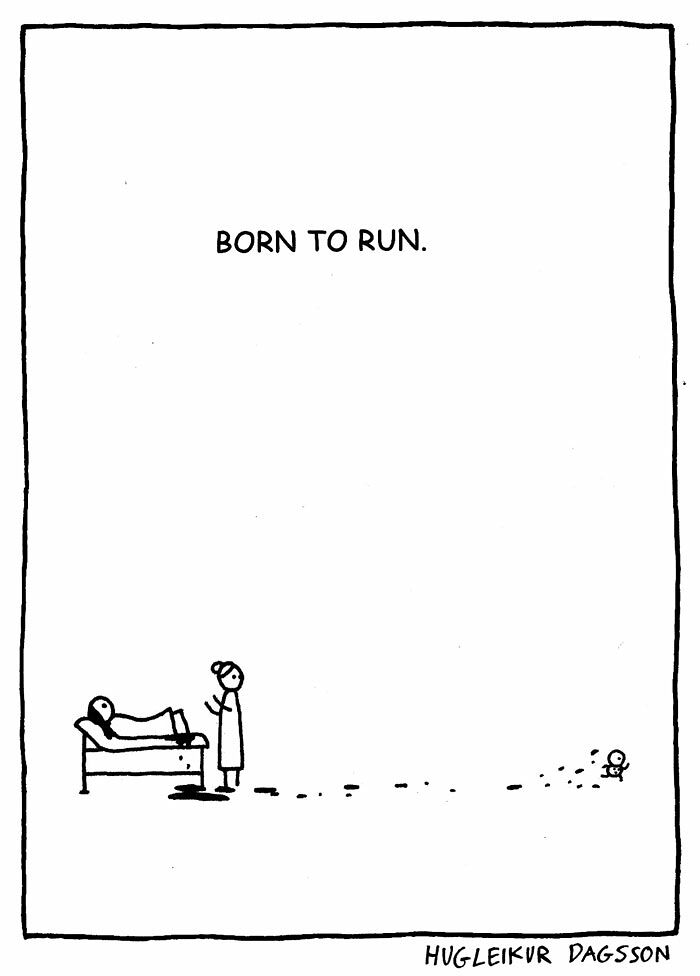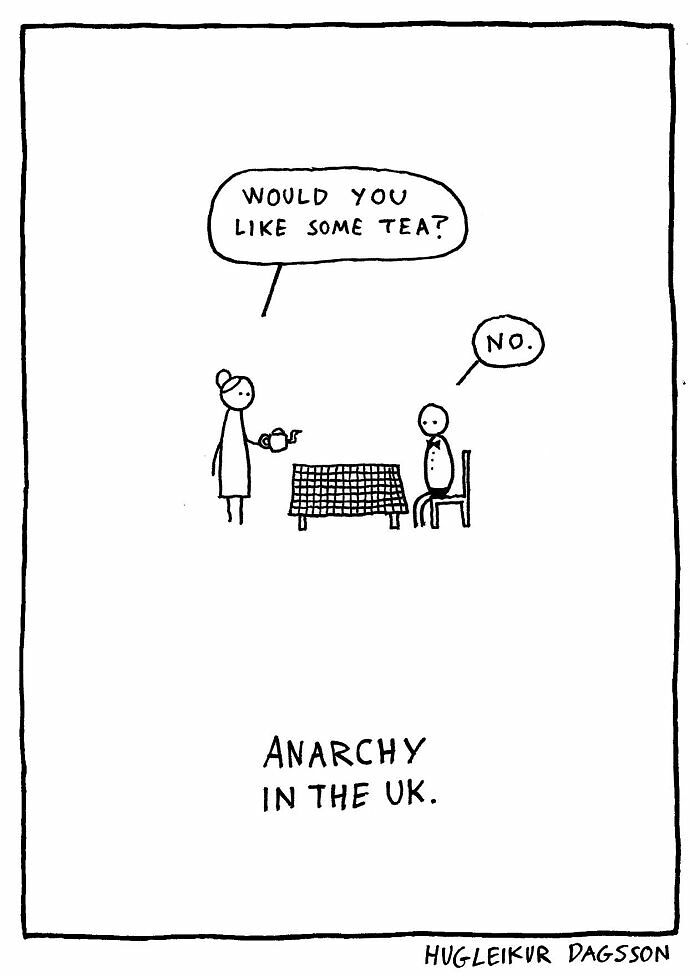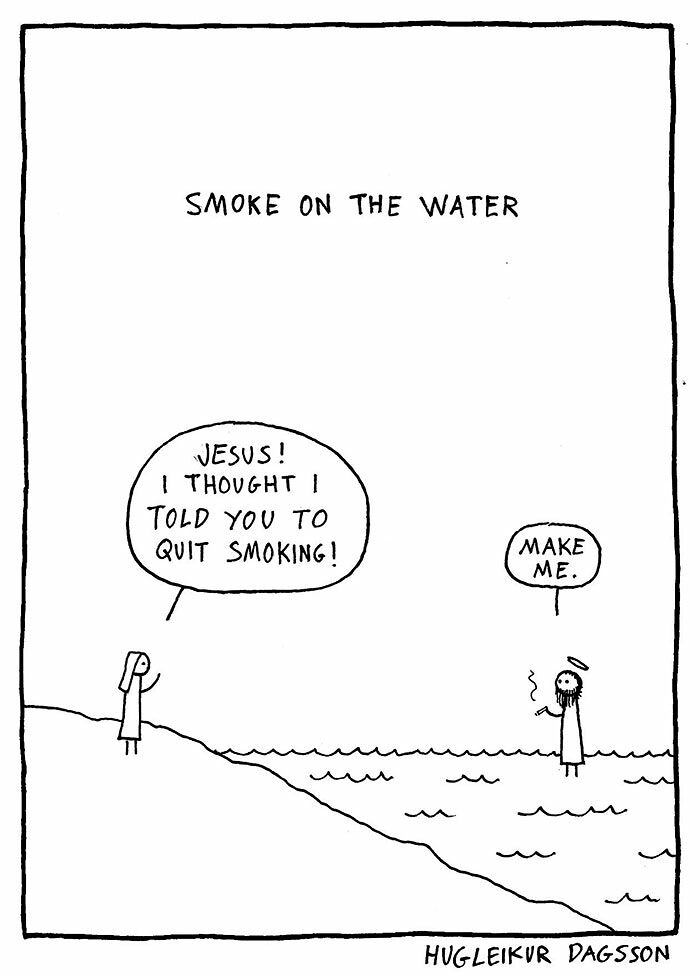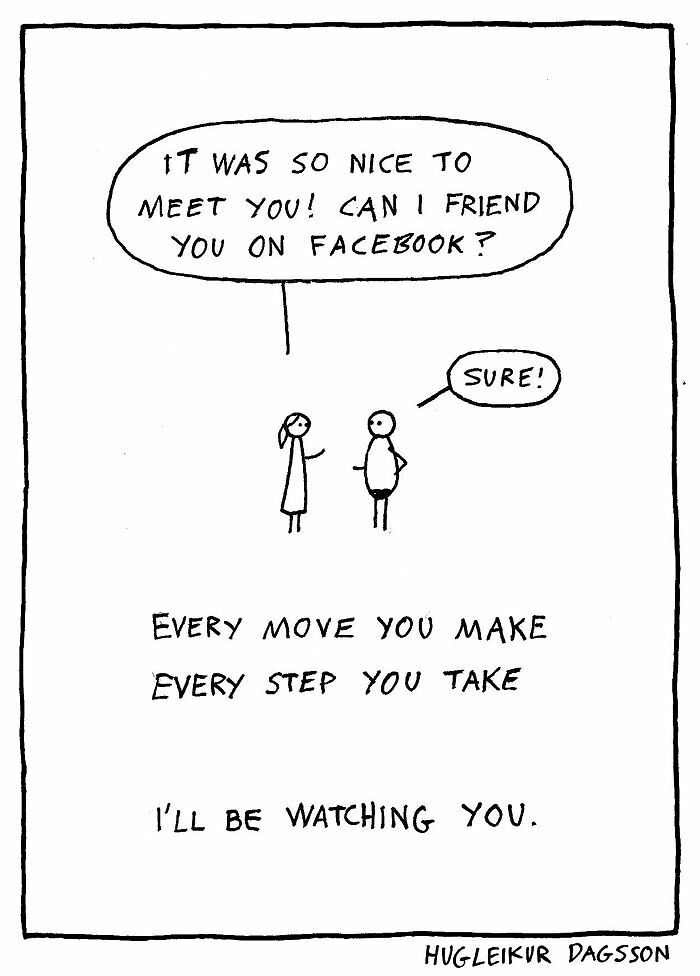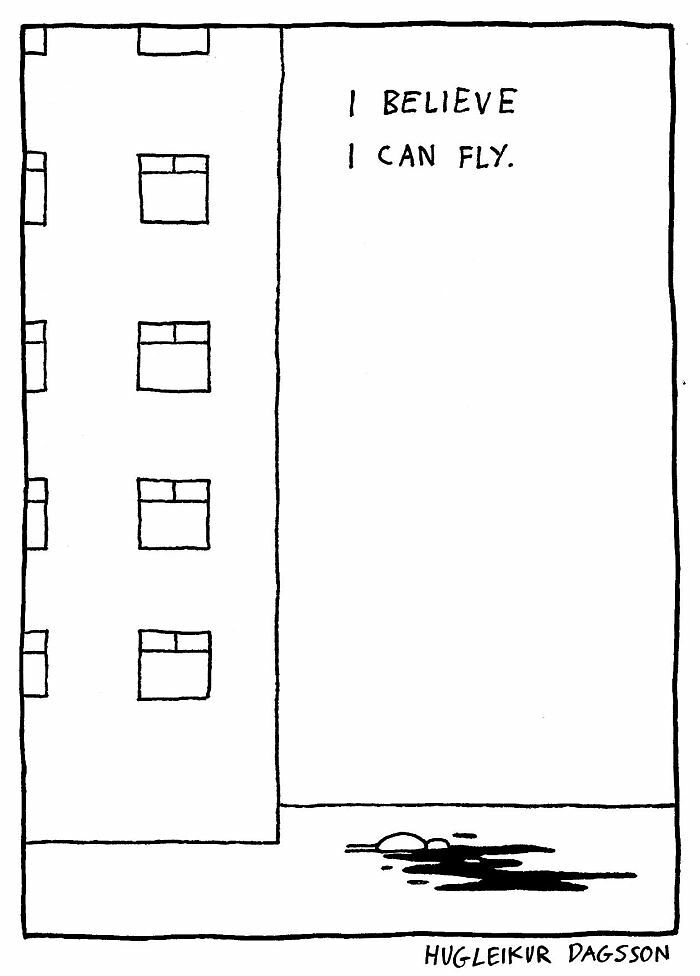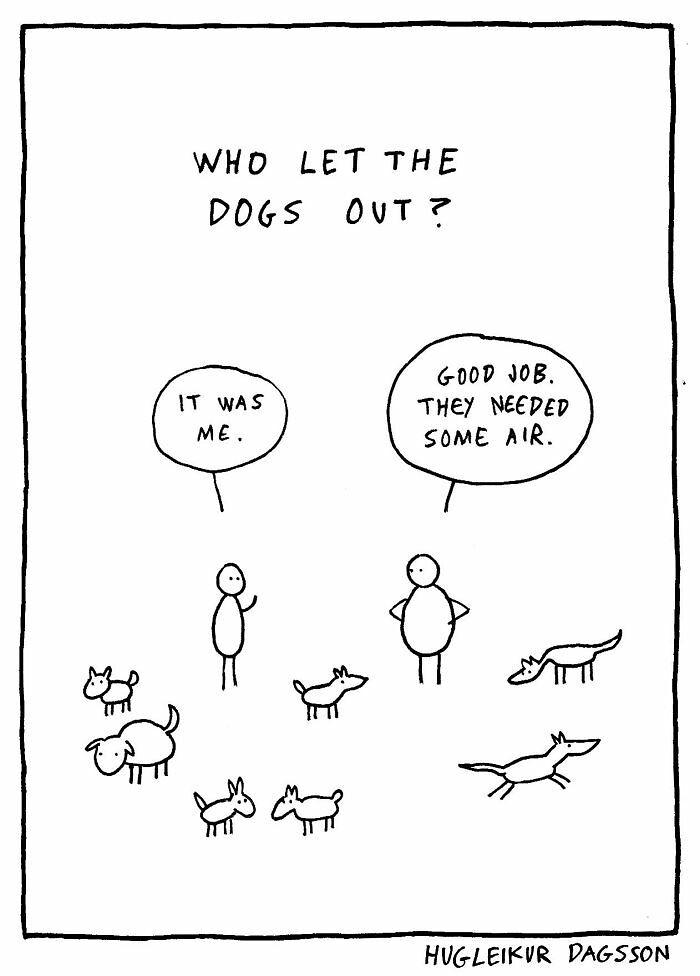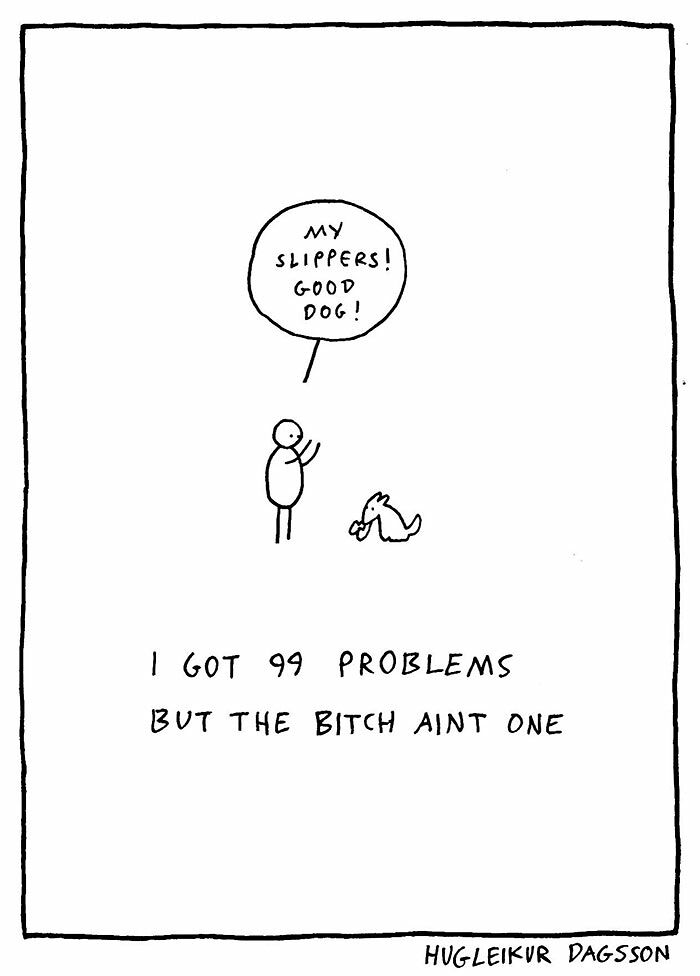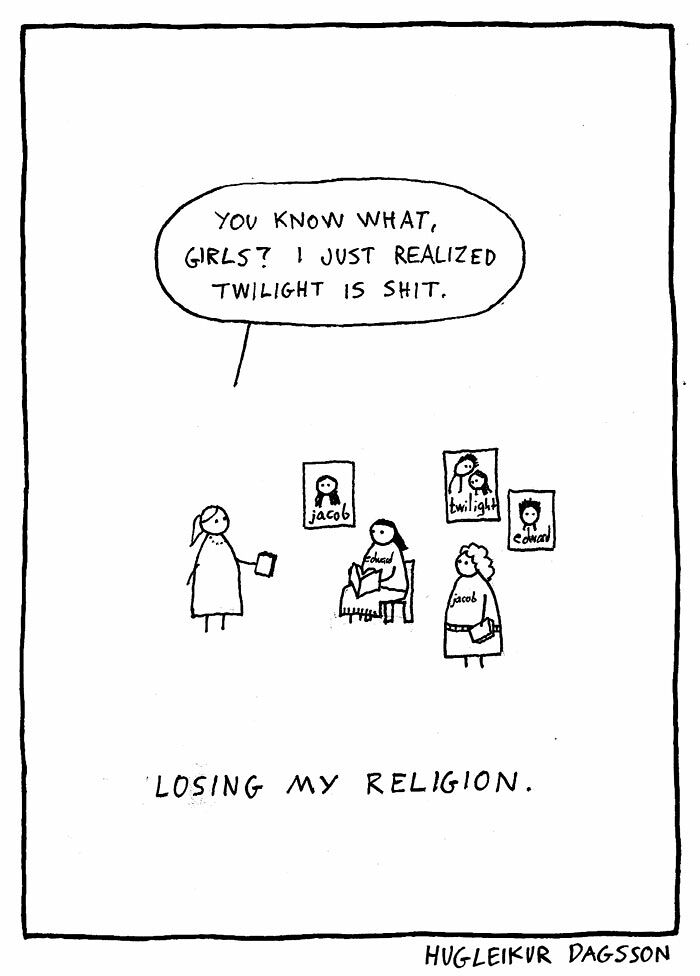 All images courtesy of Hugleikur Dagsson