Indonesian Police Burn 3.3 Tons Of Cannabis And Accidentally Get A Whole Town High
Part of law enforcement's job is to stop people getting high on illegal drugs. But that's not what police in Palmerah, West Jakarta in Indonesia did when they thought it would be a grand old idea to burn 3.3 tons of cannabis in their subdistrict office yard.
Trouble was, the smoke drifted into the local neighborhood and the people there ended up getting very, very high. Man. Police wore masks to protect themselves but local residents, and journalists covering the story, didn't and complained that the stench was so strong it gave them headaches. There were also complaints of dizziness.
Other passers-by said that the smell of marijuana in the area was "too strong" and overwhelmingly "tangy".
No word yet on whether the local Domino's experienced a huge spike in sales later that day.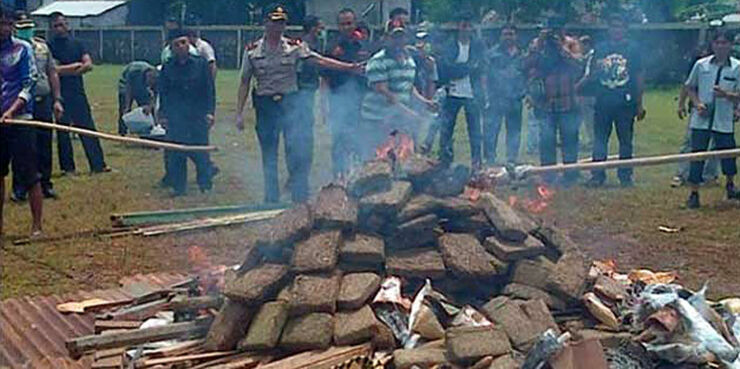 Also destroyed were 1.8 kilograms of crystal meth and 2,538 ecstasy pills. The police didn't destroy these by dissolving them in the local water supply however, but opted for the more sensible solution of blending them.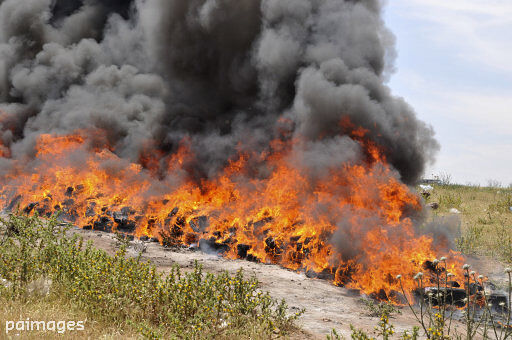 Several 'high' level officials from the West Jakarta municipality were present when the pile was set on fire.