John Malkovich Recreates 20 Iconic Photographs, Substituting Himself for the original subjects
John Malkovich is a weird dude, you never quite know where you are with him, whether it's his persona, style of speech, or just his being, you find yourself feeling slightly unsettled, but totally entertained. So what better person than him for photographer Sandro Miller to select as his muse for an upcoming photography exhibition opening at the Catherine Edelman Gallery in Chicago on November 7, called "Malkovich, Malkovich, Malkovich."
At the age of sixteen, upon seeing the work of Irving Penn, Sandro Miller knew he wanted to become a photographer. Mostly self-taught, Sandro relied on books published by many of the great artists canonized in photographic history. His success in the commercial world allows him to continue his personal projects, which has included working in Cuba, photographing American blues musicians, various dance troupes, and extended endeavors with John Malkovich, his long time friend and collaborator.
The Catherine Edelman Gallery gives us some interesting background on Miller's new exhibition: "In 2013, Sandro decided to do a project honoring the men and women whose photographs helped shape his career. After selecting thirty-five images to emulate, Sandro contacted Malkovich, who instantly agreed to participate. When speaking about Malkovich, Sandro states: "John is the most brilliant, prolific person I know. His genius is unparalleled. I can suggest a mood or an idea and within moments, he literally morphs into the character right in front of my eyes. He is so trusting of my work and our process… I'm truly blessed to have him as my friend and collaborator."
Malkovich, Malkovich, Malkovich honors photographs that have impacted Sandro. Pieces include Irving Penn's photograph of Truman Capote in a corner; Bert Stern's photographs of Marilyn Monroe; Dorothea Lange's image of a migrant mother; Robert Mapplethorpe's self-portrait with a gun; Annie Leibovitz's iconic image of John Lennon and Yoko Ono; Richard Avedon's beekeeper, among many others."
The photographic series is a lasting testament to both Miller's photography and editing skills, as well as Malkovich's acting skills. Check out the examples from the upcoming exhibition below and see if you can guess which one's the original and which is Malkovich, who replicates the subject's emotions and expressions so perfectly. Enjoy.
David Bailey: Mick Jagger "Fur Hood" (1964)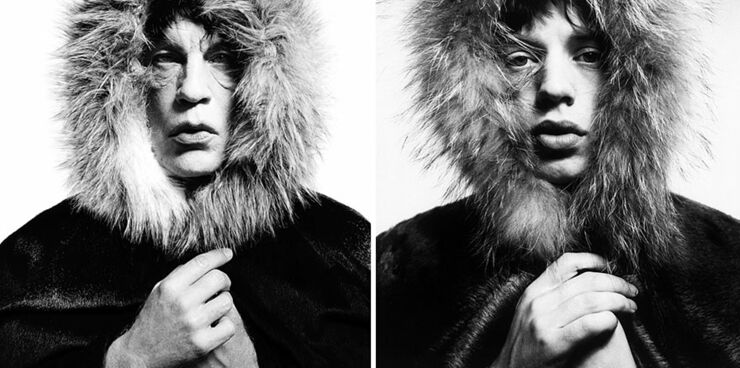 Annie Leibovitz: John Lennon and Yoko Ono (1980)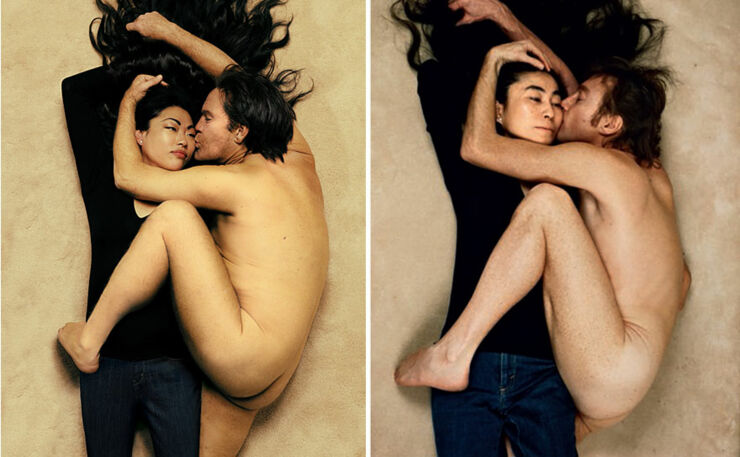 Carl Fischer: Muhammad Ali, New York (1967)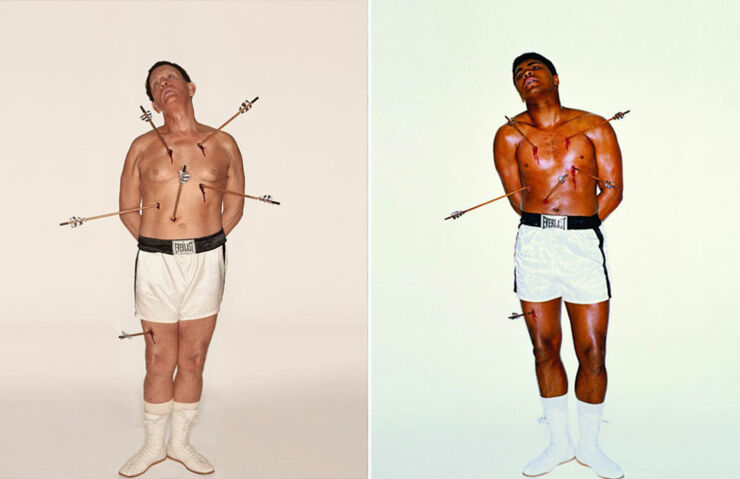 Dorothea Lange: Migrant Mother, Nipomo, California (1936)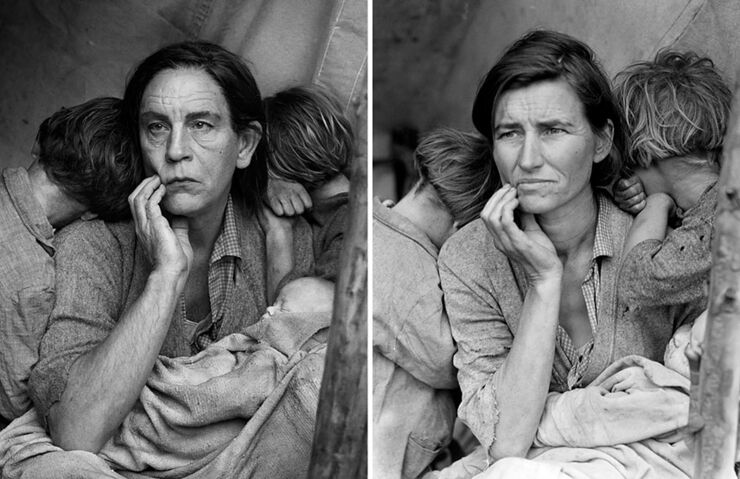 Pierre et Gilles: Jean Paul Gaultier (1990)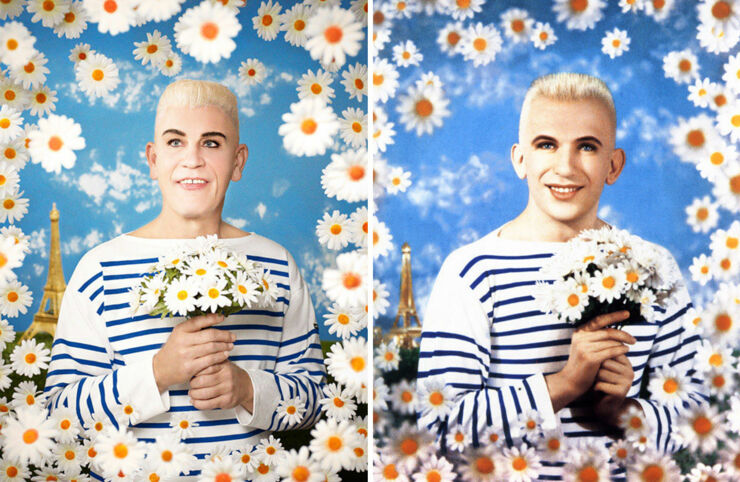 Philippe Halsman: Salvador Dalí (1954)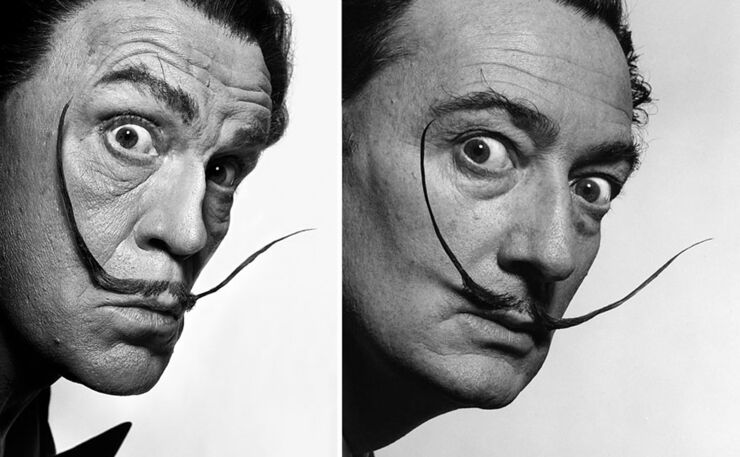 Richard Avedon: Ronald Fisher, Beekeeper, Davis, California, May 9 (1981)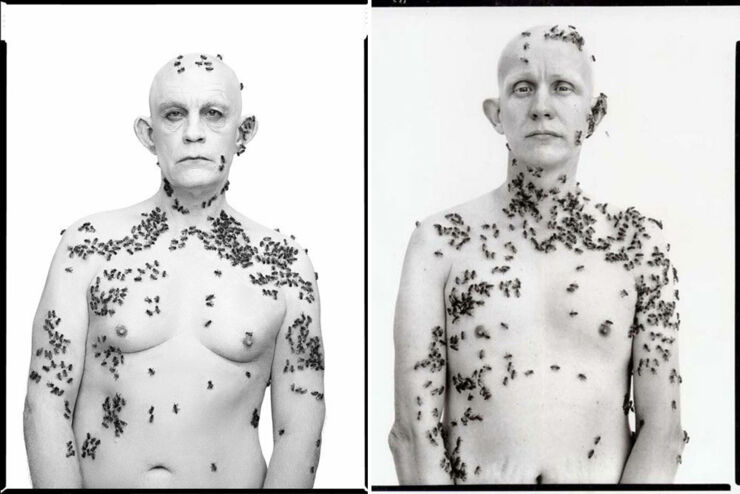 Albert Watson: Alfred Hitchcock with Goose (1973)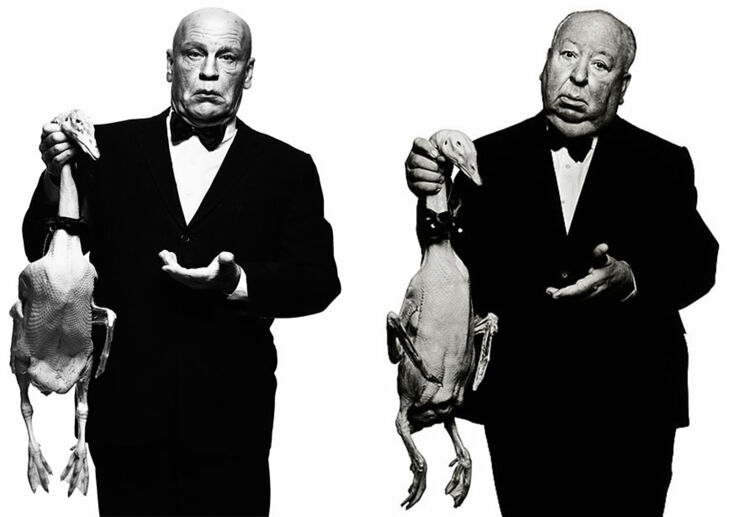 Victor Skrebneski: Bette Davis, Actor, 08 November (1971)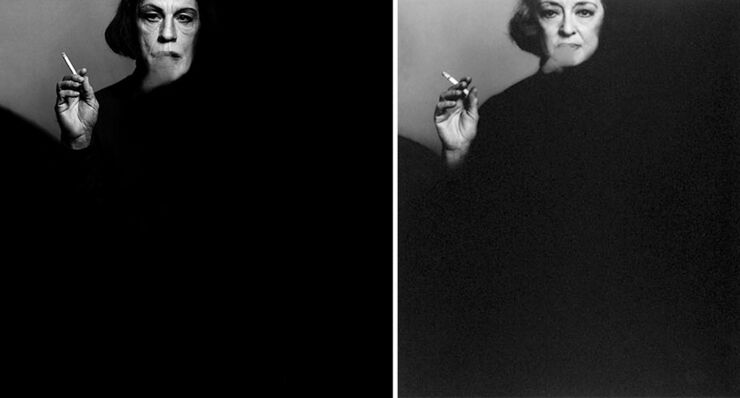 Andy Warhol: Self Portrait (Fright Wig) (1986)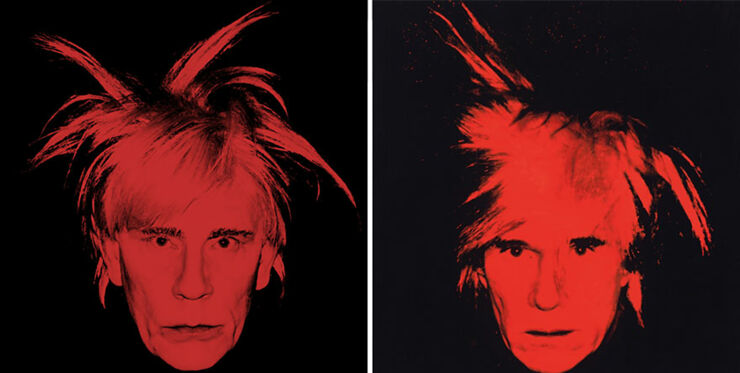 Diane Arbus: Identical Twins, Roselle, New Jersey (1967)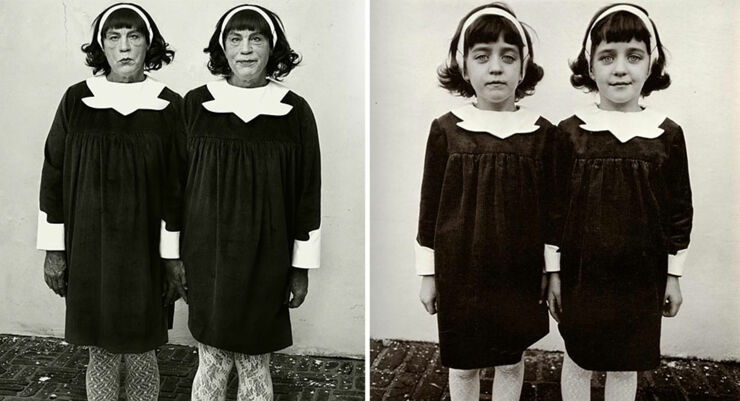 Gordon Parks: American Gothic, Washington, D.C. (1942)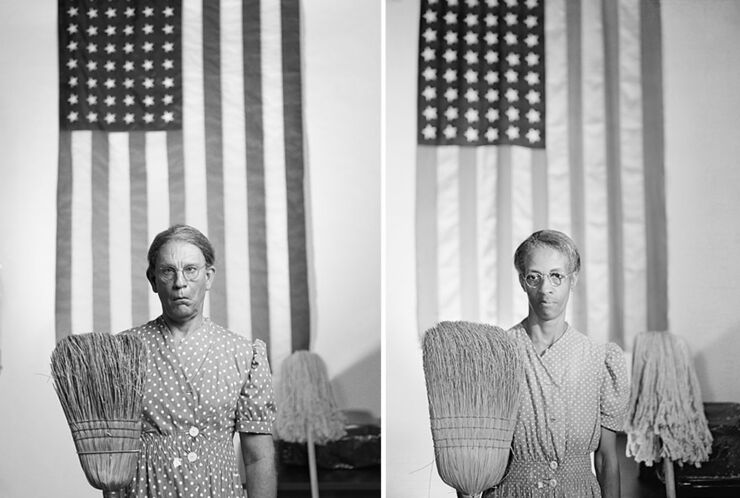 Yousuf Karsh: Ernest Hemingway (1957)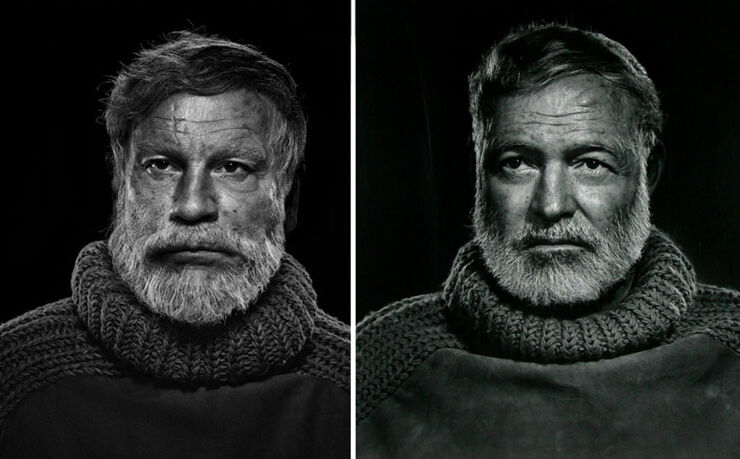 Irving Penn: Pablo Picasso, Cannes, France (1957)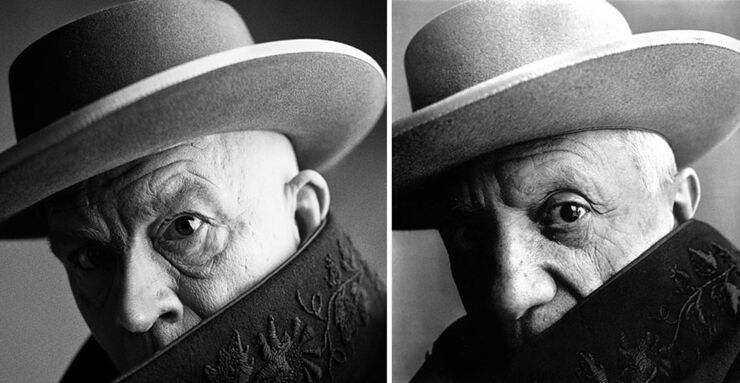 Robert Mapplethorpe: Self Portrait (1983)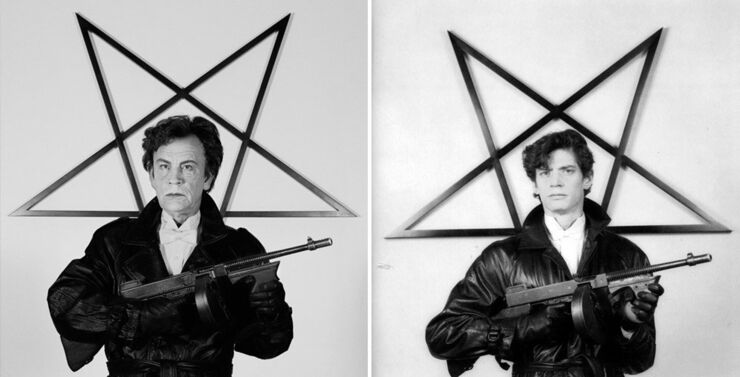 Arthur Sasse: Albert Einstein Sticking Out His Tongue (1951)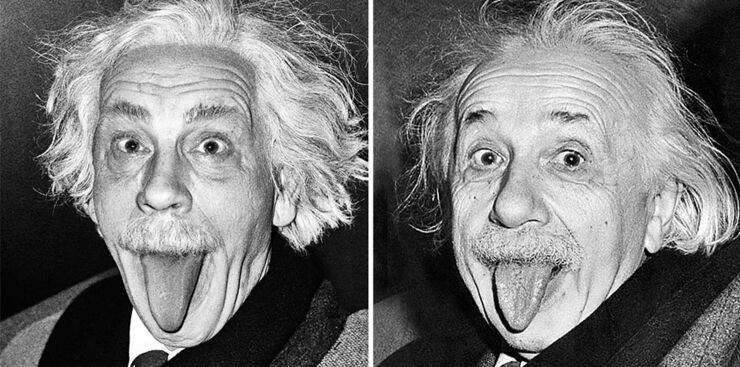 Alberto Korda: Che Guevara (1960)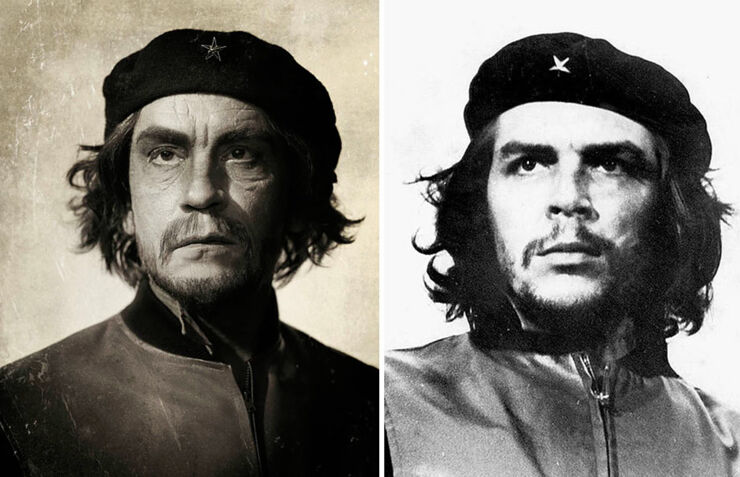 Bert Stern: Marilyn in Pink Roses (from The Last Session, 1962)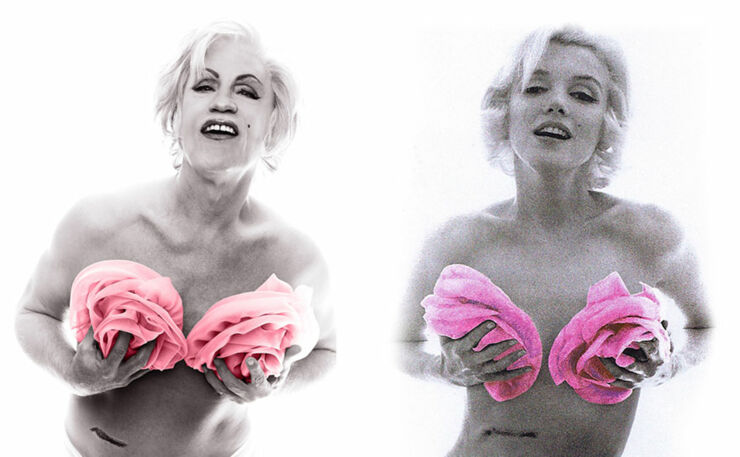 Edward Sheriff Curtis: Three Horses (1905)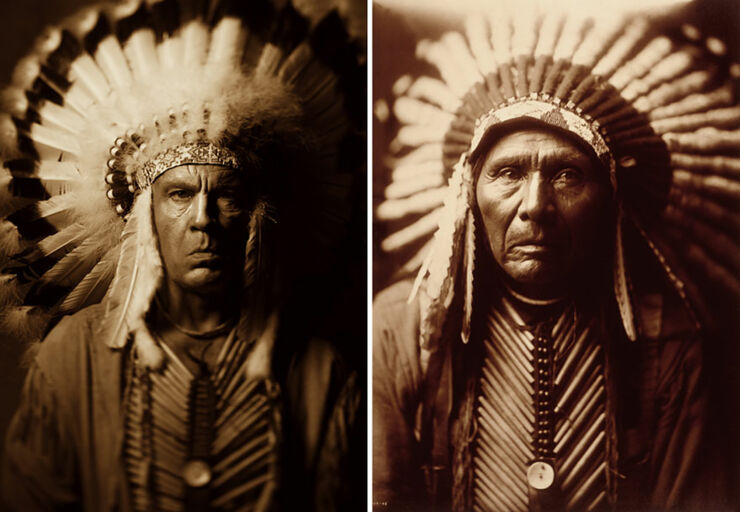 Herb Ritts: Jack Nicholson, London (1988)