Has The Kraken Been Discovered? Mysterious Sighting On Google Earth Has Fueled Speculation
Sea monsters like the Kraken are the stuff of legend and that's where we like them to remain, but now it's been pointed out that this beast of the oceans may have been spotted on Google Earth.
Website UFO Sightings Daily has whipped up the frenzy surrounding the image, which can be found by entering the coordinates 63° 2'56.73″S 60°57'32.38″W.
"This looks like The Kraken." writes Scott C. Waring on the site. "I used Google ruler and it says this is 30 meters (100 feet) from head to end, but the end looks just like the mid area of a giant squid which means it could be 60+ meters long with tentacles. That sounds like a Kraken to me."
Yep, definitely a Kraken. Or maybe even an underwater alien or UFO, both ideas which have also been bandied about. It's definitely not a colossal squid or some rocks or a whale or anything boring and rational like that. Hell no!
Instead it must be the mythological tentacled sea giant who was often held responsible for the sinking of various ships and ocean vessels.
Make up your own mind by watching the video above, complete with tense music. YouTuber wowforreeel who posted it said:
No idea what this is but it's circulating a few places right now and when I saw it, it IMMEDIATELY made me think of a Plesiosaur fin. Was hard to see from the images I was seeing so I went there on my own, to Google Earth. Here's what I found and how you get there. That's one massive disturbance in the ocean down there and who knows what really caused it. Maybe now we know the source of The Bloop! Go there on Google Earth and form your own opinion.
The Bloop referred to is this low frequency sound captured by deep sea microphones in 1997 by the US National Oceanic and Atmospheric Administration.
It's fuelled conspiracy theorists' minds for years as they ponder what mysterious creature it may have come from. Even though the NOAA has said it most likely comes from a large icequake or iceberg scraping the ocean floor.
Or, you know, a Kraken.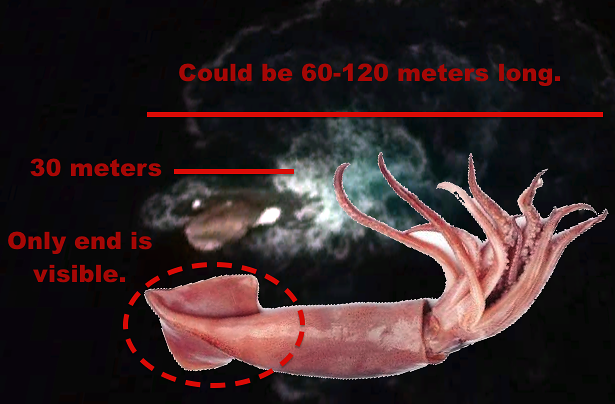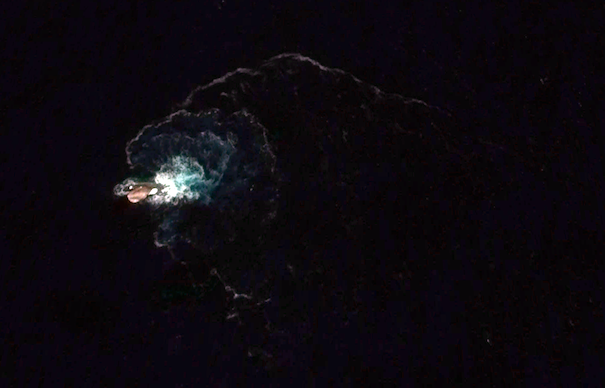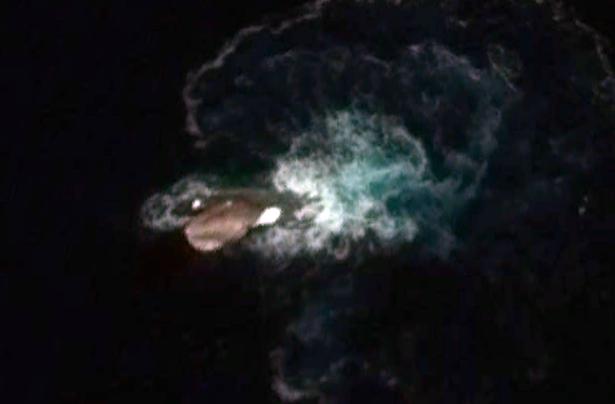 Images via UFO Sightings Daily