Kuli The One-Eyed Surfing Cat Loves Nothing More Than Riding The Hawaiian Waves
Gnarly doooood! Yes, bring out your cliched surf speak because Kuli the one-eyed surfing cat, from Honolulu in Hawaii, loves nothing more than to ride a surfboard out on the crisp Hawaiian waters along with its owners Alexandra Gomez and Krista Littleton, catching some waves likes a pro.
Kuli is a rescue cat and his owners first took him for a ride on a surfboard about a year ago. Since then he's taken to it immensely and become a total surfing cat and a bit of a wave master, well, for a cat anyway. He also likes to paddle along on the board too soaking up the atmos. No doubt his favorite movie is Point Break.
He only weighed a pound when he was first adopted at three months old, but since then he has built his strength and confidence up to become the surfing cat equivalent of Patrick Swayze's Bodhi—just without the bank heists and skydiving.
How Kuli Became A Bodacious Surfing Cat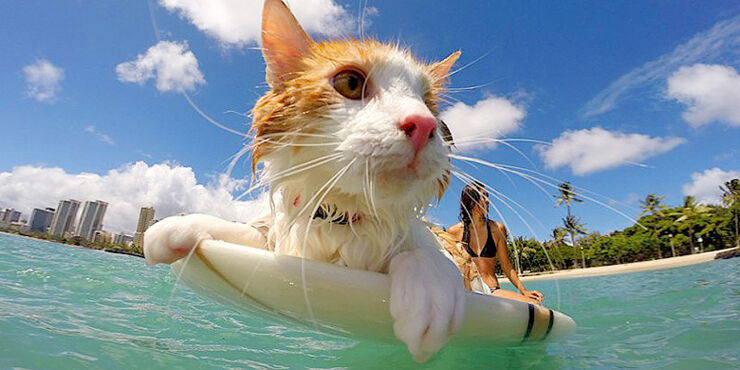 Kuli first began his surfing cat career on a longboard and now rides a boogie board. His owners think he's taken so well to the water, which as any cat owner will tell you is highly unusual for a cat, because of all the frequent bathing he had to undergo due to the rehabilitation he had to undergo for the eye infection which resulted in him losing an eye.
Gomez tells The Mail Online: "Kuli started his surf training at four months old after his operation [to have the infected eye removed] and he was only about six months old that he began his surfing cat career. His first time in the water, we just let him float on the board by himself near the shoreline and I would paddle around with him. Before we knew it we were looking for waves to surf. For a while I took Kuli out on my long boards, but it wasn't until I was playing around with a boogie board one day that I realised he really loved to get his claws into the foamy material. So we bought a board that Kuli would be able to get out on the surf with."
What a bodacious little surfing cat Kuli is. You can follow him on Instagram to see more of his surfing adventures.
Kuli The One-Eyed Surfing Cat Takes To The Waves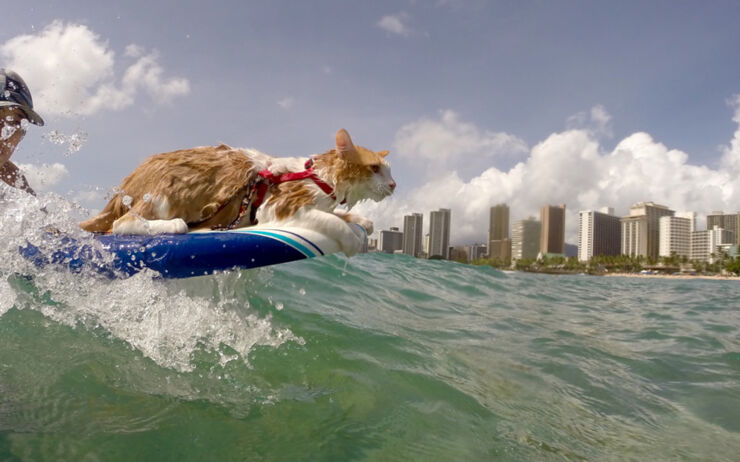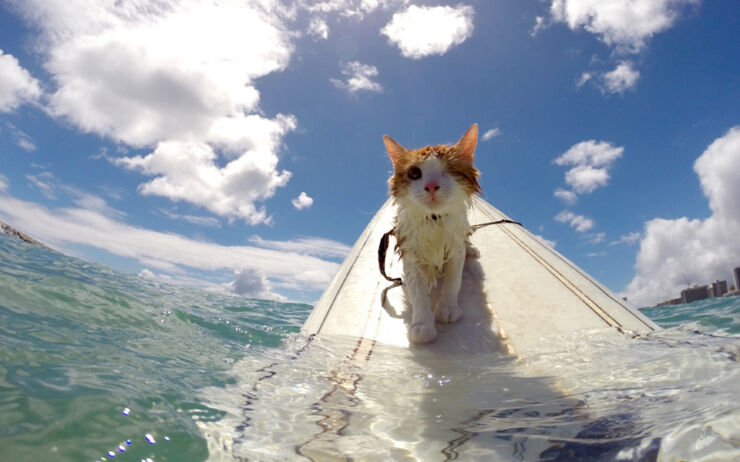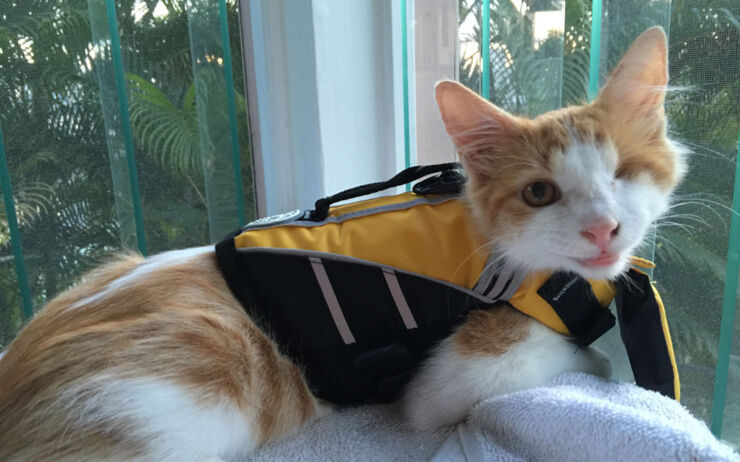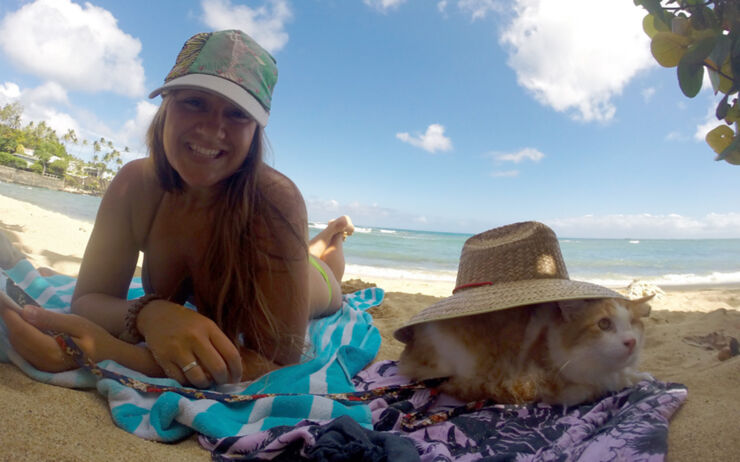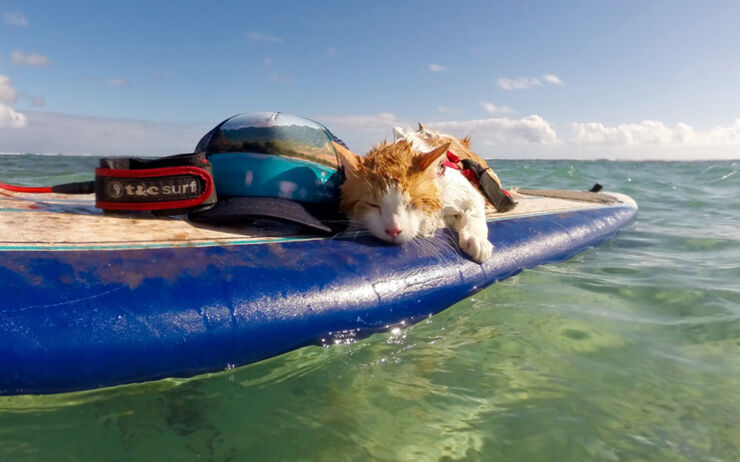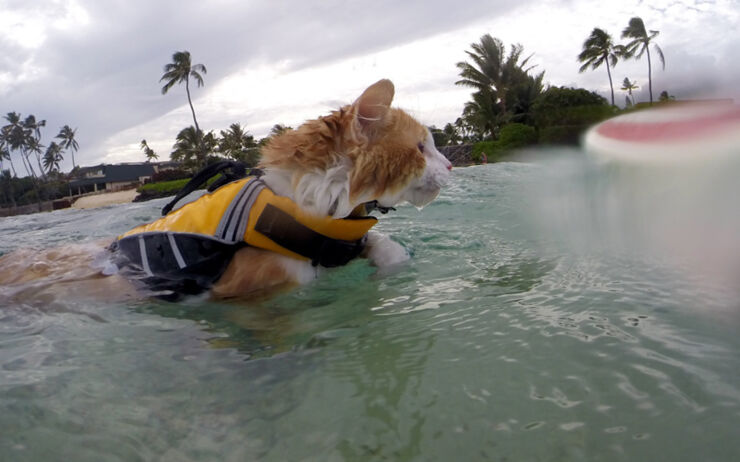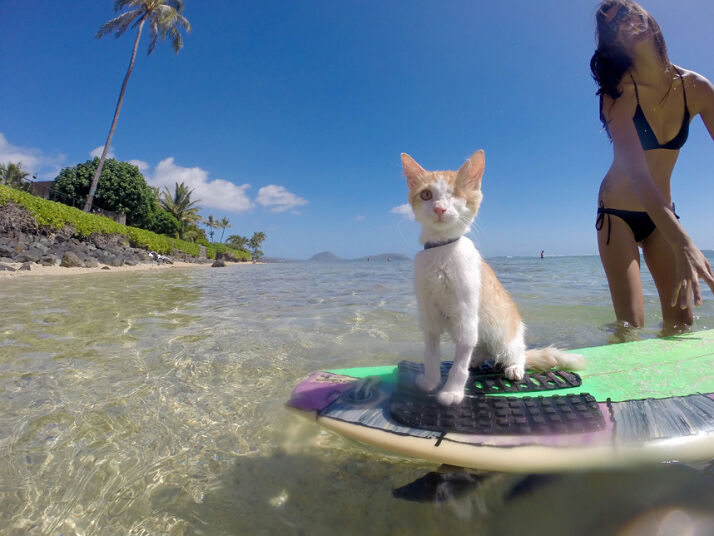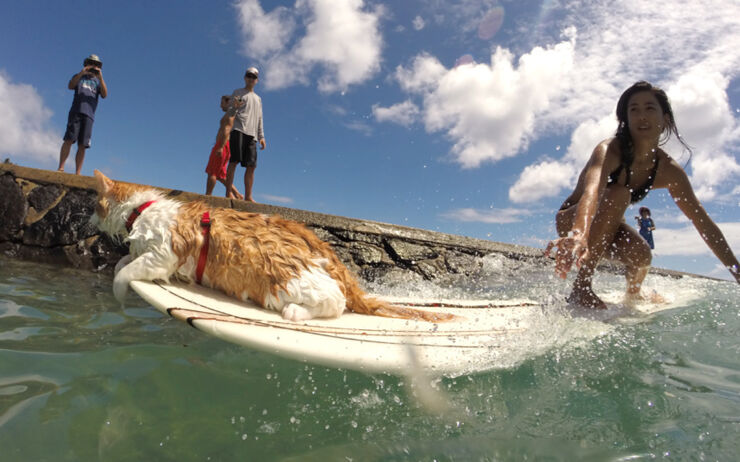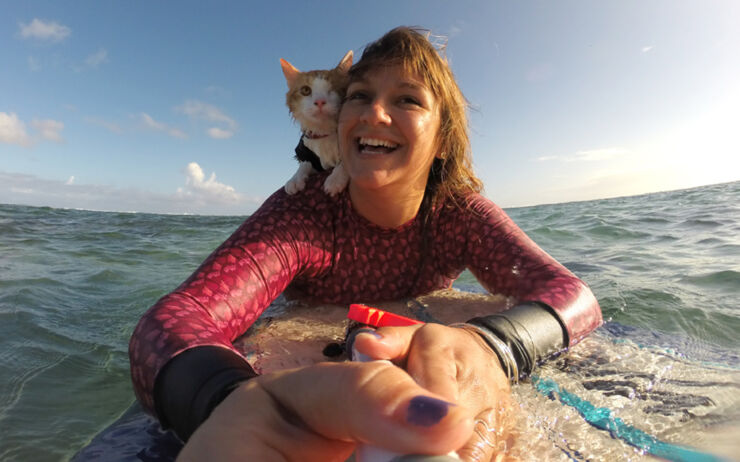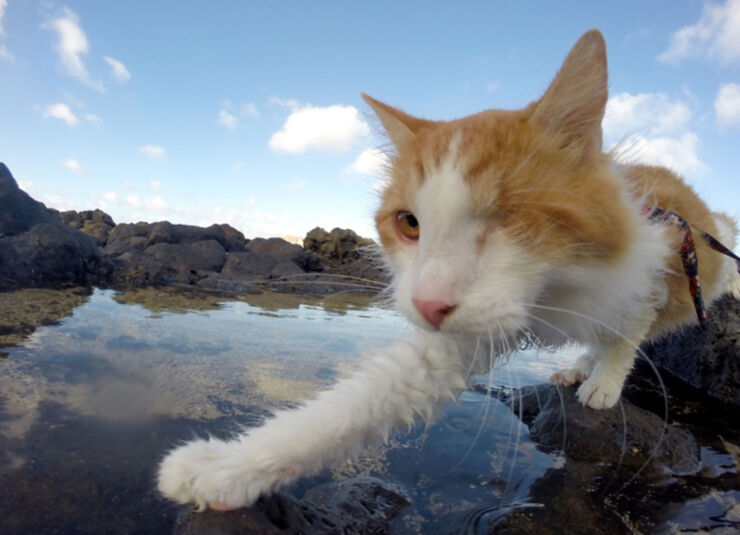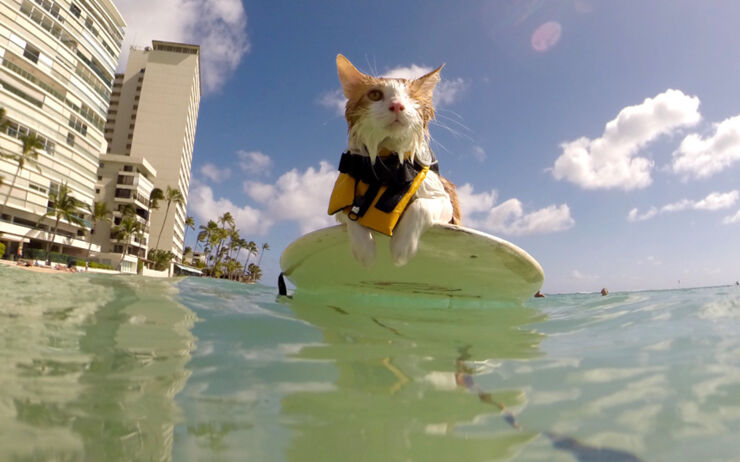 Kuli The Surfing Cat Out For A Paddle