Lily Camera Is A Throwable Drone That Follows You Around And Films Your Epic Life
If you've ever longed for the day when you could throw a quadcopter in the air and have it follow you around as you perform some gnarly snowboarding tricks, that day will soon be here. Sooner than you think.
Lily Robotics have created the Lily Camera, which is an automated flying camera that requires no remote controls or days spent crashing your drone trying to master how to steer it.
The device is linked to a GPS tracker and controller on your wrist, meaning you can throw Lily in the air when you want to start shooting and it will sense it's been dropped, starting up its motors before gliding through the air and tracking you.
As it follows you it'll capture 12 megapixel pictures, 1080p HD video, and action-movie style sweeping shots making whatever it is you're doing, even just standing still with your grandma in a field, appear epic.
It also monitors your movements keeping the camera always on you, records sound, is waterproof and floats, and has a 20 minute battery life, which is more than enough to capture you being incredibly awesome.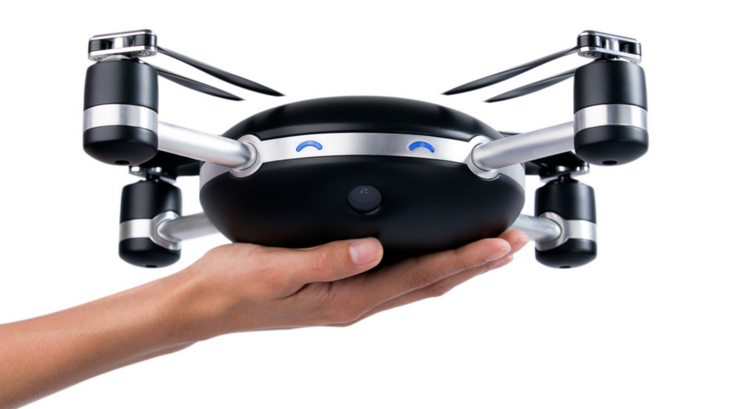 It's basically like having a personal automated camera to hover around you, documenting how rad you are. Or taking selfies to the next level.
It has a presale price of $499 which will increase to $999 after June 14, so it's not exactly affordable, but we still want one.