'No One In This World': The Brilliant Second Single From Kutiman's New Project 'ThruYOU Too'
Kutiman made a return to his YouTube-sourced music mashups recently with "Give it Up", the first single off his new project ThruYOU Too. The Israeli musician—Ophir Kutiel—came to the internet's attention back in 2009 when he released ThruYOU, an online project that created songs by combining performances of musicians he found on YouTube.
The internet went crazy for it and, after a few other projects, Kutiman has returned to this technique. He's just released the second single from ThruYOU Too called "No One In This World".
The release coincides with the Jewish New Year's Eve. This new project "Focuses on the music and the essence of the song."
His manager tells us, continuing, "If the first project was a celebration of the technique, this time the focus is more on the emotional side of things. It's music you can enjoy listening to on the radio without knowing the amazing process of creating it."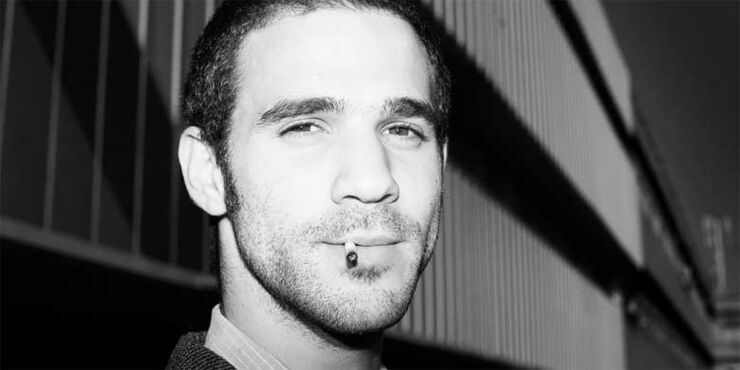 Here's some more info on the artist:
The six songs comprising ThruYOU Too combine elements of R&B, soul, gospel and groove. None of the individual performances are by Kutiman; instead, his work has been to diligently sift through YouTube clips, then edit them together into songs. For each composition, Kutiman brought together multiple instrumental performances—by people from various different social, cultural, musical and religious backgrounds—and a bluesy female "lead vocal."

The Tel Aviv-based Kutiman began making music from YouTube videos after a distinct eureka moment in 2009. He was working on new songs in the wake of his highly acclaimed 2008 eponymous debut, which he had made more conventionally: from performances recorded for the album. He was now surfing YouTube looking for new guitar, piano and drum licks, and came across a drum performance he loved, immediately followed by a video teaching him how to download YouTube videos. He fell into a rabbit hole of composing songs by combining the clips, doing almost nothing else for two months.

The result was ThruYOU, which he "released" in March 2009 by sending 20 friends a link to the site. They shared it so enthusiastically that the videos went viral; each racked up over a million YouTube views in the first week, and they have now collectively surpassed 11 million views.
Check out the new single above. And listen to the first single off this new project, below.