Nude Photos Of Jennifer Lawrence And Other Celebs Leaked Online After iCloud Accounts Hacked
The internet exploded into a leering uncle yesterday afternoon as news came in that nude photos of loads of celebs had leaked online. The haul is a pervert's wet-dream and featured photos of celebs including Jennifer Lawrence, Victoria Justice, Kate Bosworth, Jenny McCarthy, Kate Upton and many more.
The leaks began on 4chan's /b/ board, after a user posted screenshots of their desktop (below) showing their collection which included videos and images, ranging from nudes to private photos of the celebs in bikinis and lingerie.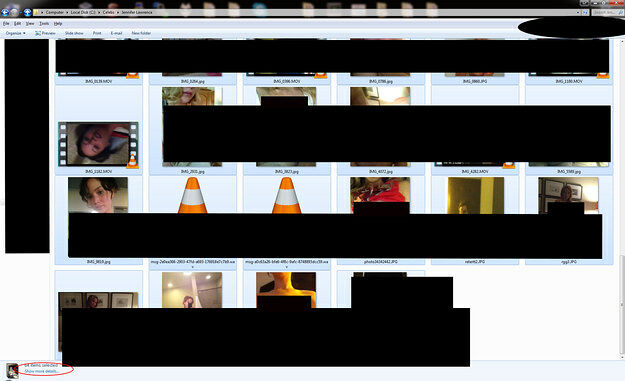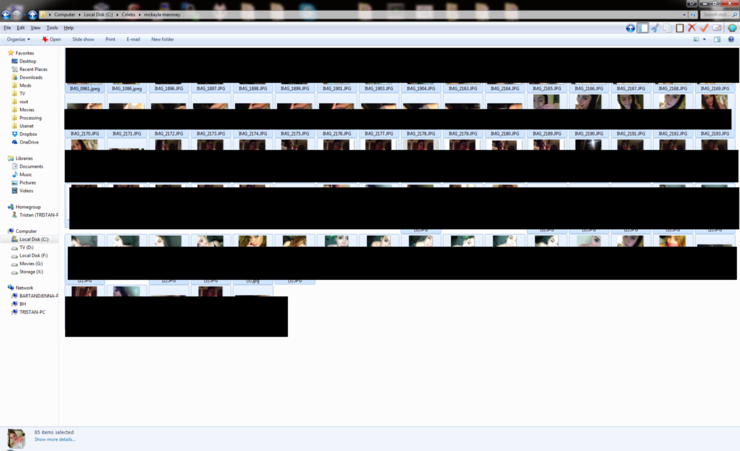 After teasing some of the pics on /b/ the user was asking for bitcoins in exchange for images and vids. The images were supposedly taken from hacked celebrity iCloud accounts. A full list of the celebs involved was posted to 4chan.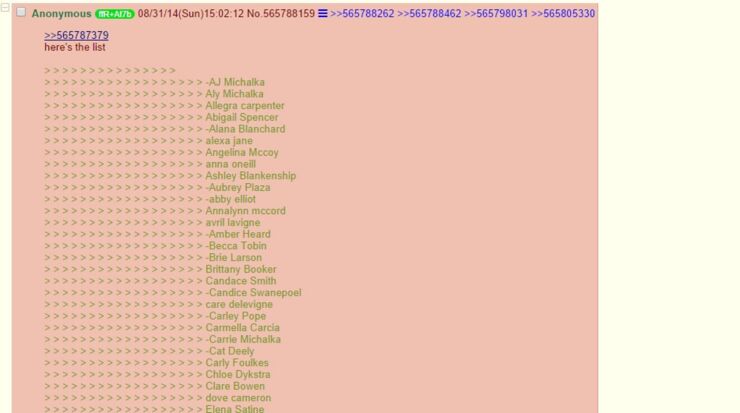 Meanwhile, over on Reddit users were going insane over the leaks—a subreddit sprang up dedicated to what they were calling "The Fappening" with one user commenting "This is like 9/11 for perverts. We will never forget."
Another noted how the below GIF was basically the whole internet yesterday afternoon and evening.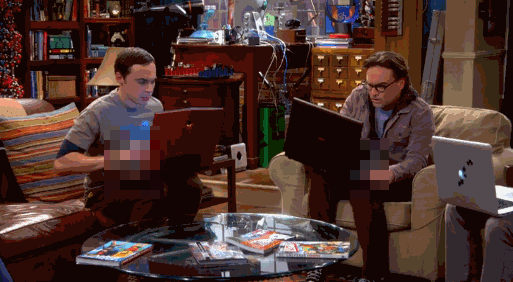 As well as Reddit, which is striving to take the posts down as quickly as they're being put up, and Imgur—where most of the pics on Reddit are hosted—Perez Hilton was one of the sites that posted uncensored pics of Jennifer Lawrence. And British site Uni Lad did too, but if you click on those links now you just get an error message as they've been taken down. Twitter accounts posting images of Lawrence were also being suspended according to UK site The Mirror. Hilton apologized for posting the pics, both censored and uncensored, after a backlash online.
Upon further reflection and just sitting with my actions, I don't feel comfortable even keeping the censored photos up. I am removing them.
While no one knows who the hacker (or hackers) is, it looks like they've been collating the pics for quite some time as some of the photos are quite old. The following was posted to the AnonIB image board, which also shared the photos, by someone claiming to be the original poster who uploaded the sample pics to 4chan. He says he spent a lot of time acquiring his cache of salacious celeb pics and vids, then laments the fact he didn't get more money for them.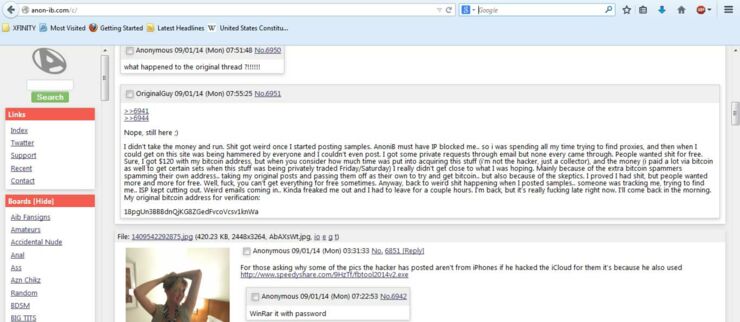 Pic via Reddit
Although not all of the pics are genuine, with some being Photoshops—like those of Ariana Grande whose spokesman told Buzzfeed in an email, "The photos are completely fake"—other celebrities have confirmed they are real. A spokesman for Jennifer Lawrence told Mashable: "This is a flagrant violation of privacy. The authorities have been contacted and will prosecute anyone who posts the stolen photos of Jennifer Lawrence." Other celebs took to Twitter, like Victoria Justice:
Glee star Becca Tobin tweeted:
Scott Pilgrim vs. the World star Mary E. Winstead was less amused, while effectively admitting hers are real.
Anna Kendrick responded to her brother, who was happy she wasn't on the list:
A Twitter hashtag #LeakForJLaw sprang up which asked "Post your nude pics to show solidarity with Jennifer Lawrence"—but it was actually a joke started by 4chan.

While the demand for indecent photos of celebs is as old as Hollywood, this is perhaps the largest celebrity hacking scandal in history. And whoever is behind the leaks could be facing some serious jail time if they're caught. In 2012 a hacker who posted nude pics of Mila Kunis and Scarlett Johansson online was sentenced to 10 years in prison.
We'll leave the last word to CNN, who haven't quite got to grips with what 4chan is: "Who is this 4chan person?" they ask. Um...