Watch 'Rakka' The New Neill Blomkamp Sci-Fi Short Film Starring Sigourney Weaver
You can now watch Rakka, the first short film from filmmaker Neil Blomkamp's Oats Studios starring Sigourney Weaver, which is currently available on YouTube and Steam. The director of District 9, Elysium, and Chappie announced Oats Studios, his new project, in May, which will focus on experimental short films. It the idea behind this project and Rakka works well it could function, he's said, as tests for potential full-length feature films.
Before directing District 9 Blomkamp made Landfall and Alive in Joburg, sci-fi type documentary short films and it looks like he's going back to those roots with Rakka.
The film centers around an alien race who come to Earth, but unlike those in District 9, instead of becoming refugees they have come to conquer earth. Set in 2020, Rakka shows the apocalyptic aftermath of the aliens' arrival once they've enslaved humankind and overtaken the planet. They're certainly not a nice bunch, covering various landmarks like the Eiffel Tower with dying humanity. "The wail of the dying can be heard for miles." notes the voiceover. They're also running some kind of breeding program on the survivors.
Neill Blomkamp Talks Rakka & Sigourney Weaver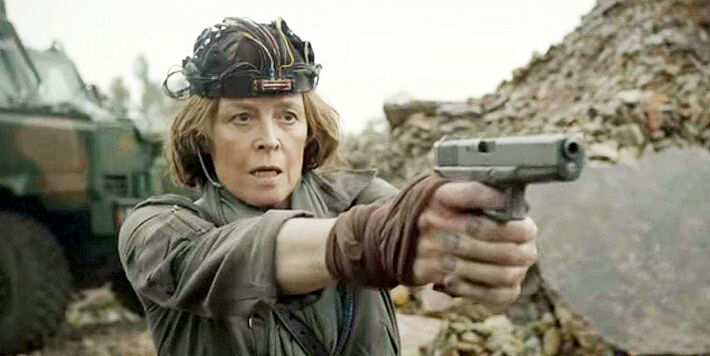 The short follows this horrorshow from various perspectives, depicting what the aliens are doing to mankind, along with showing a resistance movement led by none other than Sigourney Weaver. Who is exactly the person you would want to lead such a thing. Another thread follows an escaped prisoner called Amir.
It's typically grim, violent, and gritty stuff from Blomkamp, but it's entertaining too. Speaking with The Verge the director said the idea for the short came from wanting to make a sci-fi about an occupying force in a foreign country, like Germany in France during WWII or the Americans in Iraq.
"There's these levels of armed troops that are walking through neighborhoods, and well-built buildings, and local politicians have been turned or manipulated." says Blomkamp. "There is a lot of stuff in there that I felt was really interesting, and to look at it from a different point of view is really cool. That's where the seed was from."
Rakka doesn't end with any sense of resolution of the story though, far from it. But there will be more short films due for release so maybe one of them will pick up from this. And, also, if these are potential ideas for features, perhaps none of them will end neatly resolving the narrative.
Background On The 'Klum' Aliens In Raka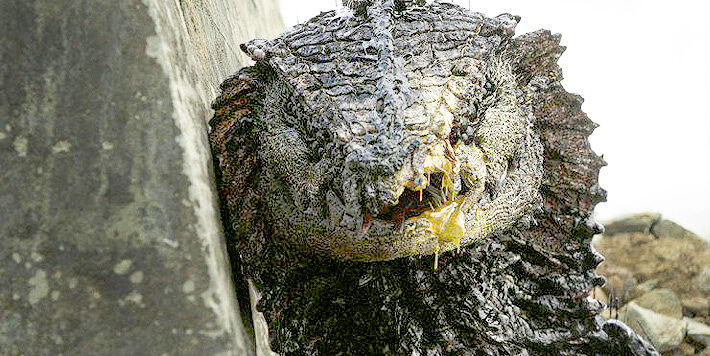 In the interview with The Verge Blomkamp also explains that the aliens in this piece, the 'Klum' aliens, are actually drones of a more intelligent race who are hinted at in a scene where a soldier sees something in the sky after his truck blows up. This could imply that perhaps the other shorts that are planned for release will reveal some more backstory behind all this.
"They're floating around in the peripheral edges of our solar system, and they're visualizing what's happening on the Earth by proxy." Blomkapp told The Verge about this superior alien species. "They live inside some kind of quantum state back in their ship. They're gathering any organism that they find that can help them think about how to survive the end of the universe. They know it's coming, and they don't want to die. The Klum treat this species like a god. However, this intelligent species turned their back on them, but they didn't do that to humans."
You can check out some stills from Rakka below. And head to the Oats Studios website for more on the project.
Pictures From the Rakka Movie Short