Pink Floyd's New Album 'The Endless River' Is Finally Here And Smash Got Their Hands On A Copy
It's been a long time coming (over 20 years, if like me you have been counting the time) but Pink Floyd have finally released their latest album, 'The Endless River', a "four-sided instrumental album," though one track, "Louder Than Words," has lyrics by David Gilmour's wife Polly Samson. It was produced by Gilmour, Phil Manzanera, Youth and Andy Jackson.
At the same time it was offered for sale through the Parlophone label, the album was released in style in London to select friends and family of the original group line-up, an event in which the unmistakable music of the band was accompanied by a light installation and psychedelic projections very much reminiscent of the songs that brought them to fame in the 60s and 70s.
And guess what, SMASH WAS THERE! It was amazing.
Guests were sat on low tables lit with Moroccan lamps and fragrance of incense as the tracks from the album were played and there was a collective feeling that the psychedelic rock pioneers had set sail again (hopefully not on their last voyage).
What a great night it was, in the presence of the artists whose music i have followed and listened to since i was a child, surrounded by the people who made it all happen and rubbing shoulders with them all.
Plus everyone got given a special edition copy of the album to take home with them at the end of the night. Wow.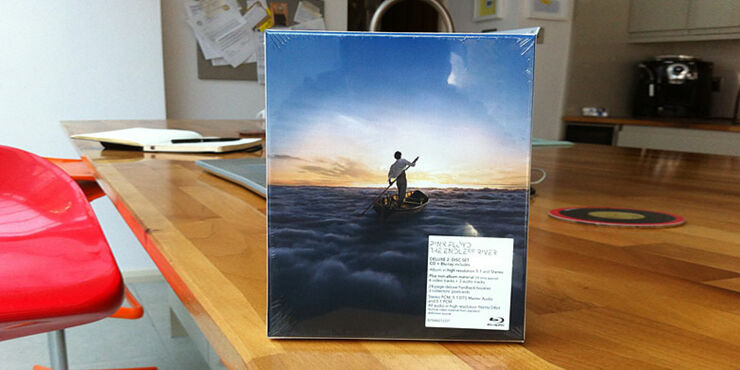 The new album is billed as a tribute to late member Richard Wright, the 18-song double album was assembled from 20 hours of material recorded during the band's 1993 sessions for The Division Bell and features band members David Gilmour, Nick Mason and Wright, who died aged 65 in 2008 from cancer.
Gilmour and drummer Nick Mason dedicated the work as a "eulogy" to the late keyboard artist.
Last night, it also became the most pre-ordered album in history on Amazon and now today the full album is out on iTunes, Amazon and also available for streaming on Spotify (see below).
"We listened to over 20 hours of the three of us playing together and selected the music we wanted to work on for the new album," Gilmour said in a statement. "Over the last year we've added new parts, re-recorded others and generally harnessed studio technology to make a 21st century Pink Floyd album. With Rick gone, and with him the chance of ever doing it again, it feels right that these revisited and reworked tracks should be made available as part of our repertoire."
Nick Mason adds: "The Endless River is a tribute to Rick. I think this record is a good way of recognizing a lot of what he does and how his playing was at the heart of the Pink Floyd sound. Listening back to the sessions, it really brought home to me what a special player he was."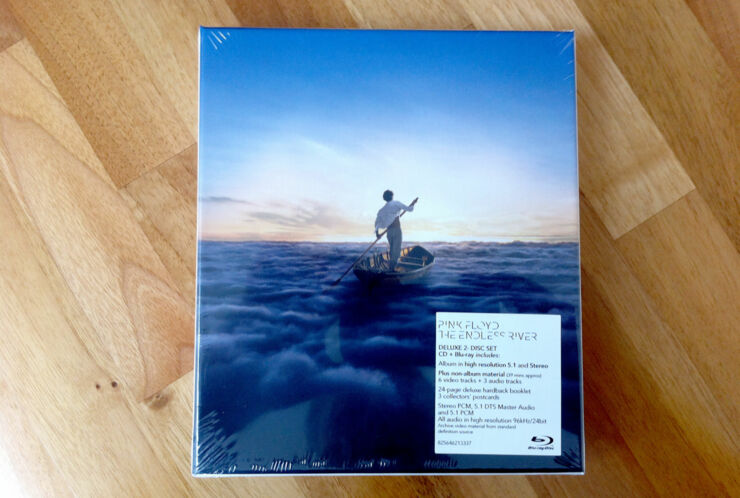 And as i finish up writing this article i can't stop looking at the actual album (finally) next to me on my workspace table.
So with my life (for the moment) completely satiated with the prospect of spending the entire day at home listening to it as many times as i can before my dog lets me know 'thats enough', and sits by the yard door, begging to be let out, i am however left with a slight problem that any music fan faces.
Do i unwrap the lovely gift we were all given at the end of that magical event last night and play it on my cd player (as it should be done), or do i keep my treasured (special edition, deluxe 2 disc set) forever wrapped in it's cellophane covering and instead download it from iTunes onto my smartphone and then stream it through said cd player - and then order another cd album - decisions, decisions?
To be a total Floyd fan means having problems in your life like this.