This Rare And Very Unusual Looking Vignale 1965 Ferrari 330 GT Shooting Brake Is One Of A Kind
If you're looking to buy a rare custom car, this Vignale 1965 Ferrari 330 GT Shooting Brake may be of interest. It's an intriguing model because it's not an official Ferrari, but a commissioned car, which makes it truly unqiue.
The story of the Ferrari 330 GT Shooting Brake started back when a standard 330 GT 2+2 was shipped out to US Ferrari disributor—and Le Mans winner—Luigi Chinetti Sr. back in 1965. As a production car it came with a four-liter SOHC V-12, 300 bhp at 6,600 rpm, along with 285 lbs./ft. of torque at 5,000 rpm, which meant it could do 60 mph in under seven seconds, hitting a top speed of 155 mph.
But it was when his son, Luigi "Coco" Chinetti Jr. got hold of the Ferrari that it became something truly special. He used it as the starting point to build what's known as a Shooting Brake model ("an extended nose and an elongated station wagon-like roof with a large hinged rear glass hatch"), which was designed with the help of his friend American illustrator—and Hollywood movie poster designer—Bob Peak. Chinetti Jr. wanted to turn the 330 GT into something which could hold four passengers and their luggage comfortably.
Vignale Creates The Ferrari 330 GT Shooting Brake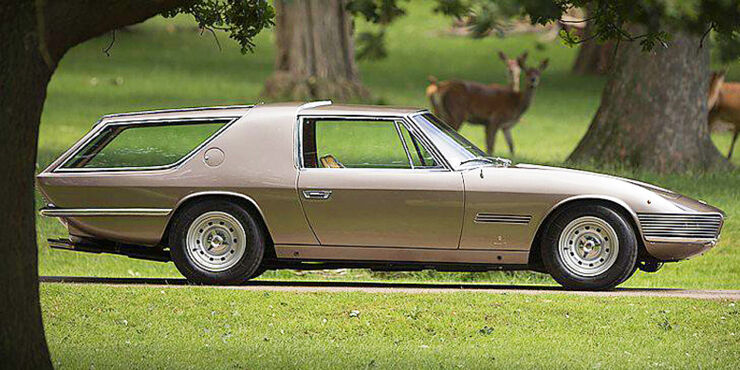 To realize this (now) retro-futuristic look Chinetti Jr. got Carrozzeria Vignale—who worked on many of Ferrari's racing and sports cars in the 1950s—to execute the design in metal. The result was pretty much an entirely new body, with only the windshield and some door sections from the original Ferrari 330 GT remaining. It was then painted Metallic brown and was shown off at the 50th Annual Torino Motor Show in 1968 at Vignale's stand. It is known to be the last ever Ferrari that has Vignale coachwork.
After staying in Chinetti Jr.'s hands for numerous years, the Ferrari 330 GT Shooting Brake passed through a few American owners and eventually was obtained by a French collector in the 1990s, who restored it. It then was bought by British musician Jay Kay (see video below) before arriving at its current owner.
The beautiful 1965 Ferrari is now being auctioned by Gooding & Company where it's expected to fetch between $700,000 - $900,000. Check out some pics of the Ferrari 330 GT Shooting Brake below.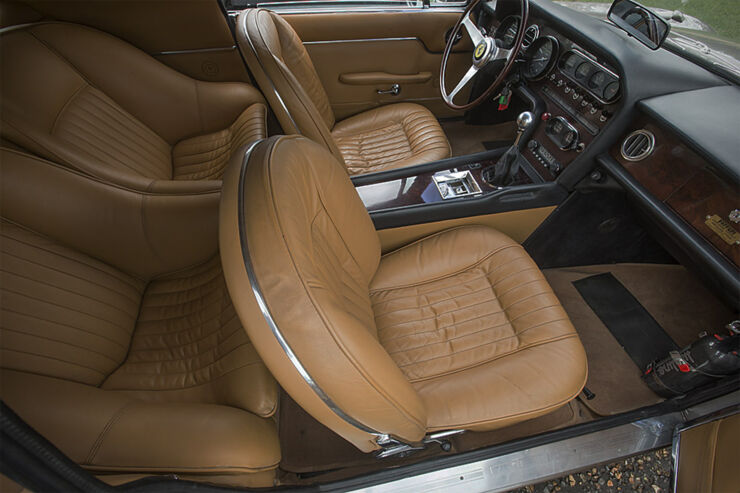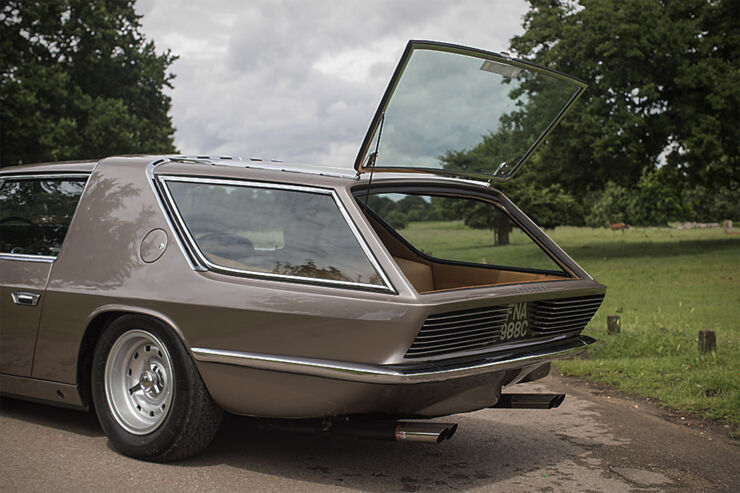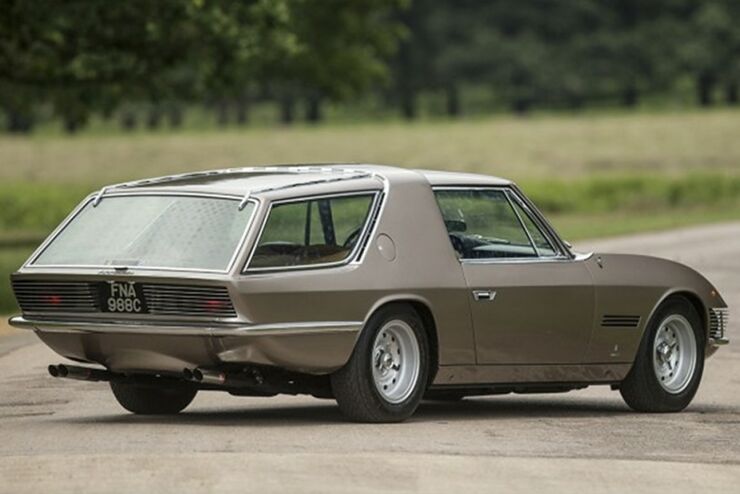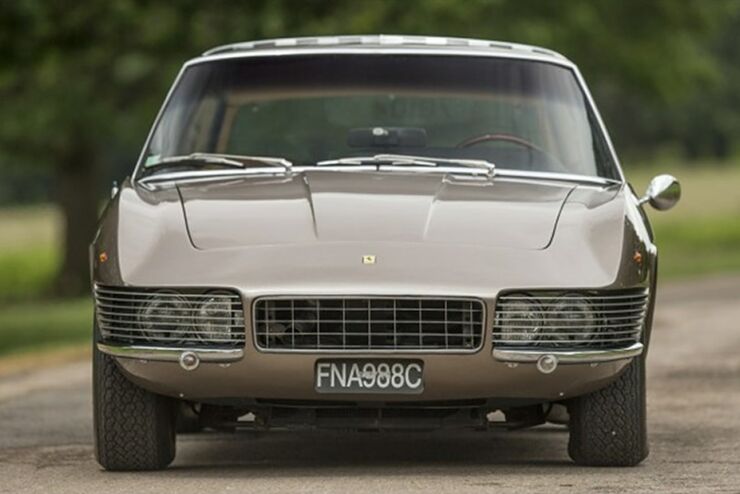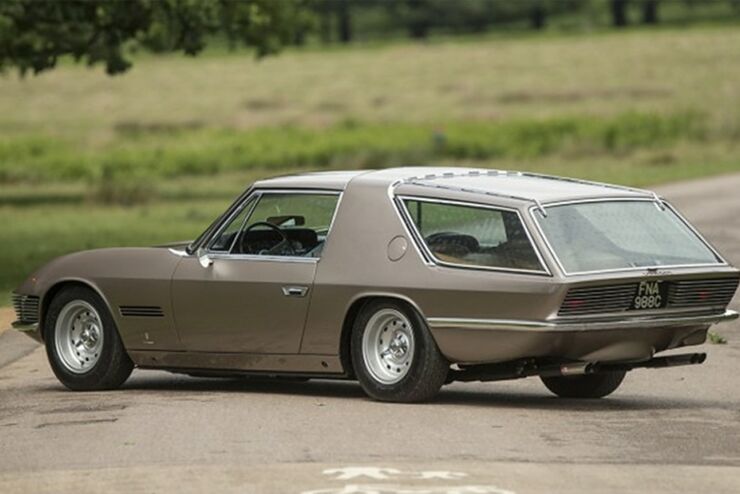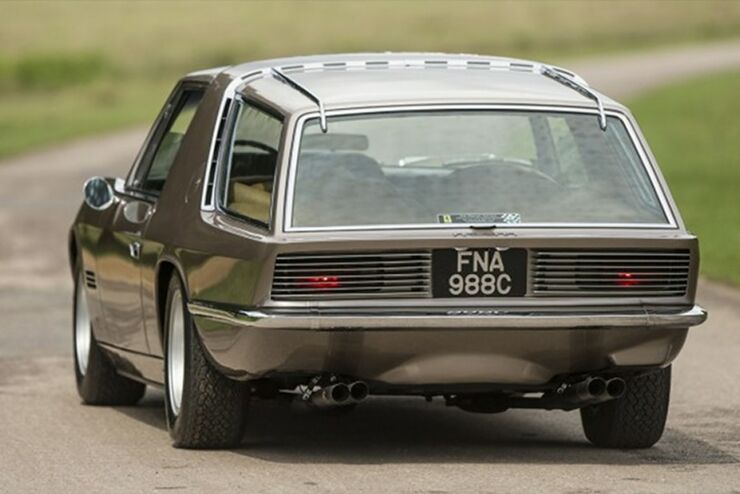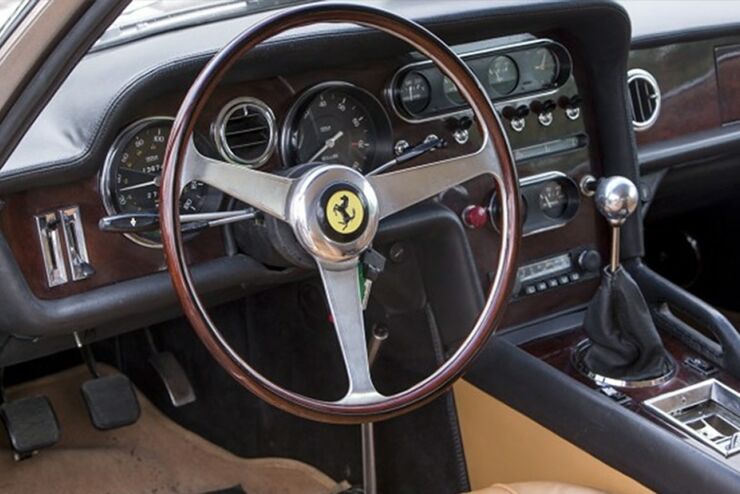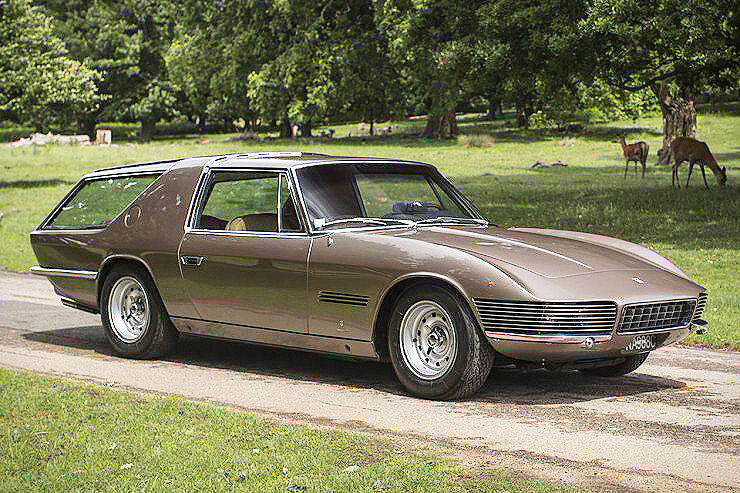 When Jay Kay Owned The 330 GT Shooting Brake
Famous ownership, looks, scarcity, seating for four and huge boot capacity aside, this Ferrari 330 GT Shooting Brake from 1967 is not your typical station wagon. Unless you can name another station wagon animated by a 4-liter V12 with 300 HP driving the rear wheels via a five-speed manual transmission