Russian Artist Asya Kozina Makes Insanely Intricate Baroque Wigs From Paper
Most people would be impressed to see someone fold an origami swan without messing it up. But Russian artist Asya Kozina's origami game is at levels that far exceed even the most well-crafted paper swan.
Because Kozina makes highly intricate paper wigs in the style of the baroque powdered or colored wigs worn by the aristocratic men and women of the 18th century.
"Historical wigs always fascinated me, especially the baroque era," Kozina says on her Behance page. "This is art for art's sake aesthetics for aesthetics, no practical sense. But they are beautiful. I made a series of wigs. Paper helps to highlight in this case the main form and not be obsessed unnecessary details."
As well as the wigs she's also made a Paper Shaman series, paper costumes inspired by the indigenous cultures of Siberia. The costumes combine "multi-layered mythology, shamanism, totems, perm animal style and [the] harsh nature of Siberia." And has also created a Mongolian costumes series, inspired by the futuristic look of Mongolian wedding dresses.
Whether baroque wigs, Mongolian bridal wear, of shamanistic garbs they all share one thing in common: they look stunning.
Check out the designs below and visit Kozina's Behance for more.
Baroque Wigs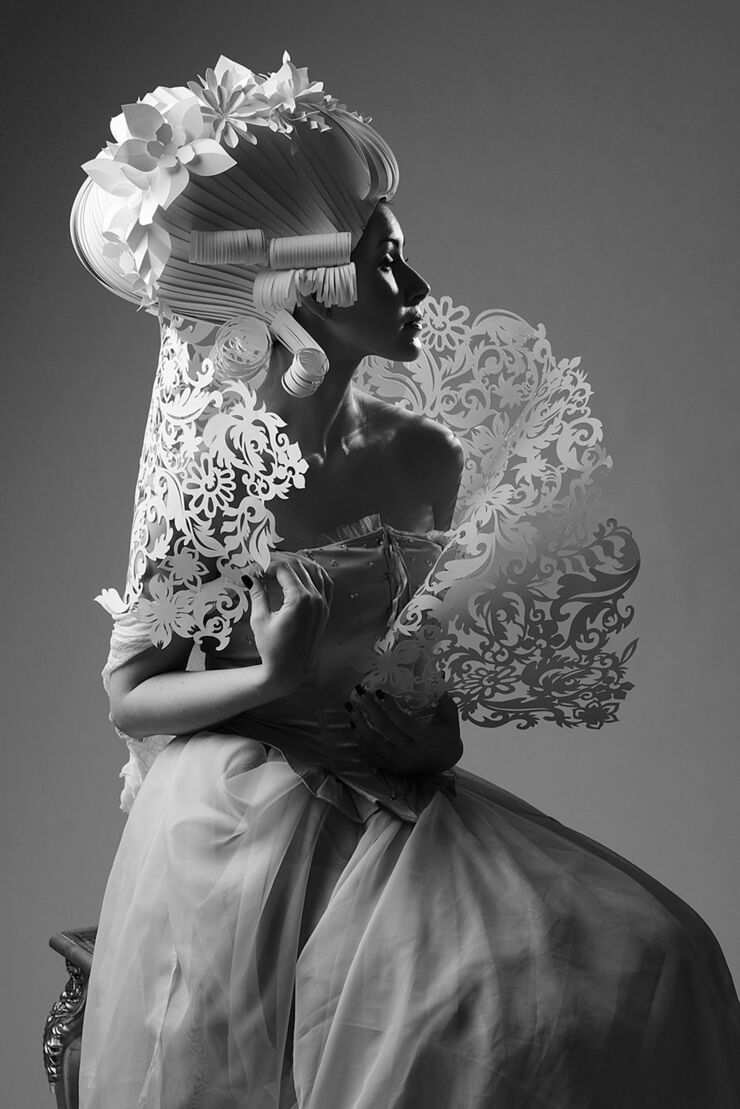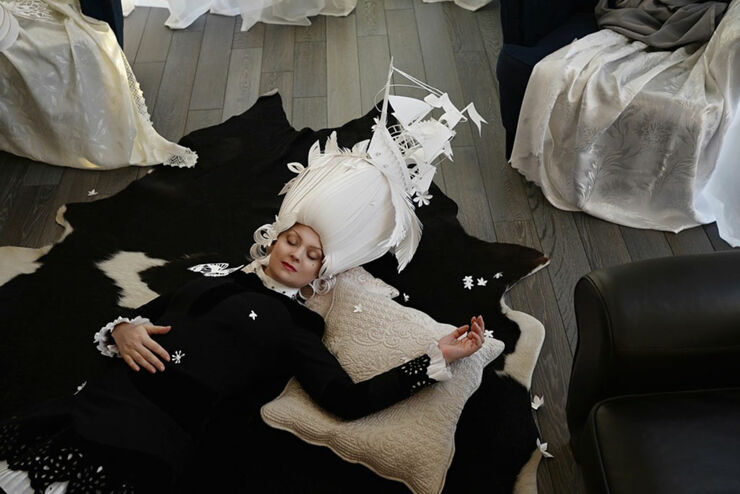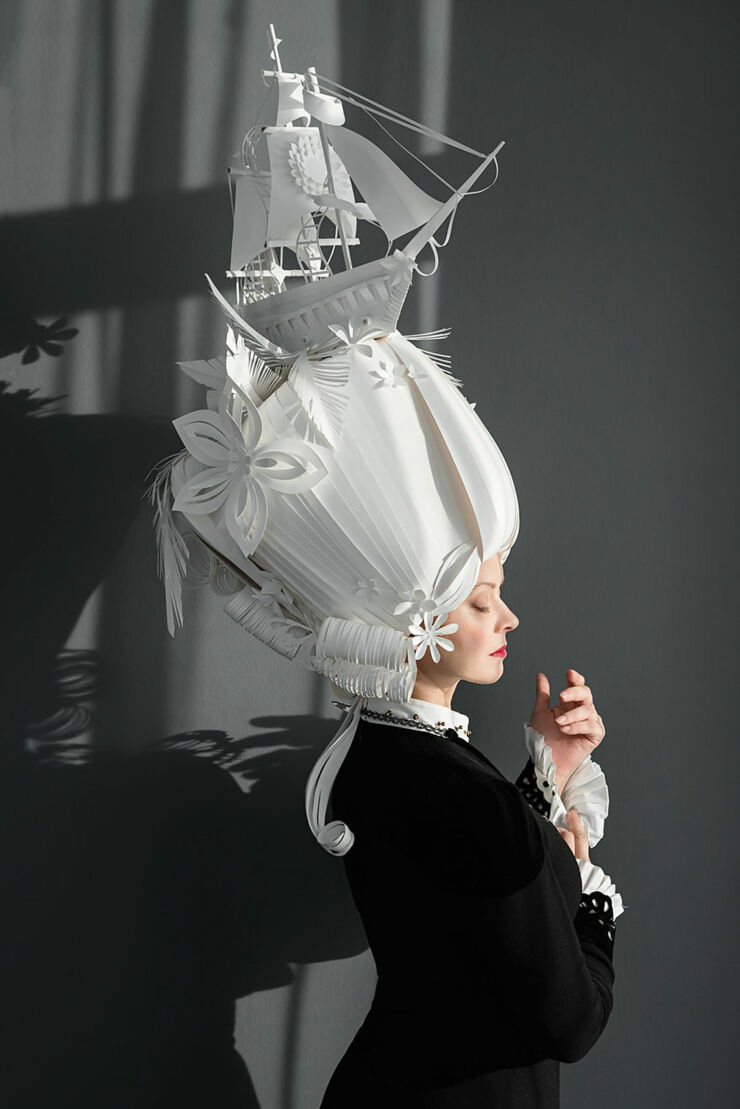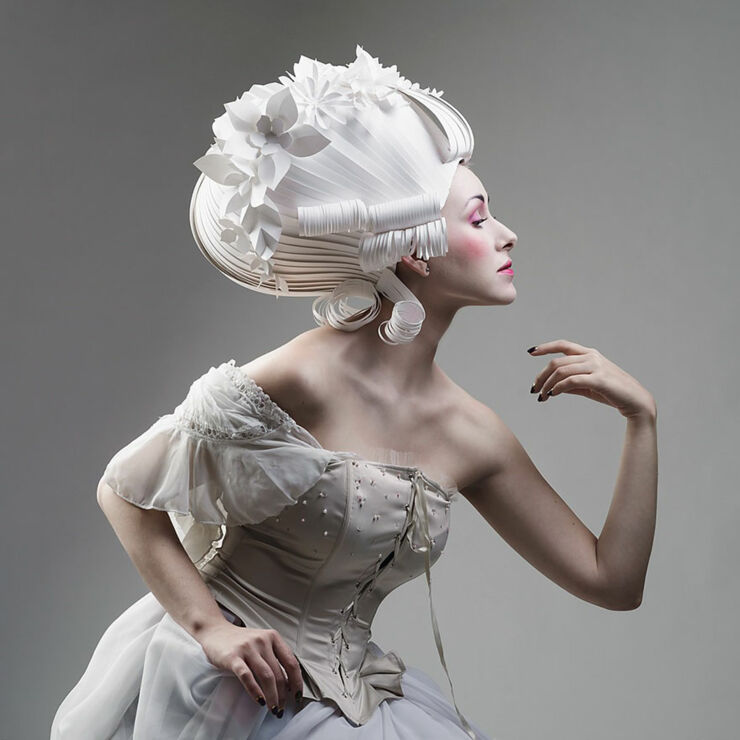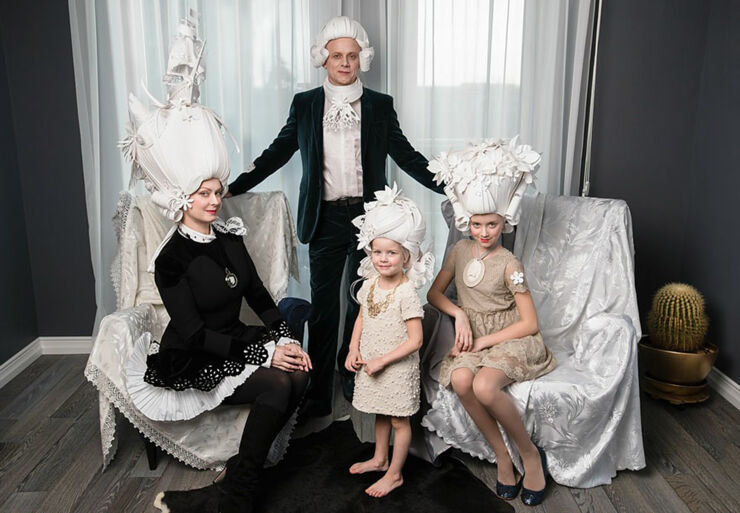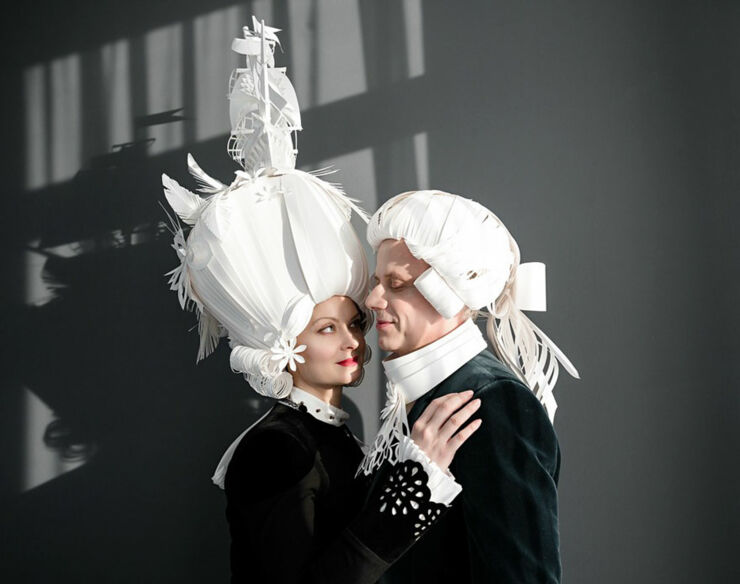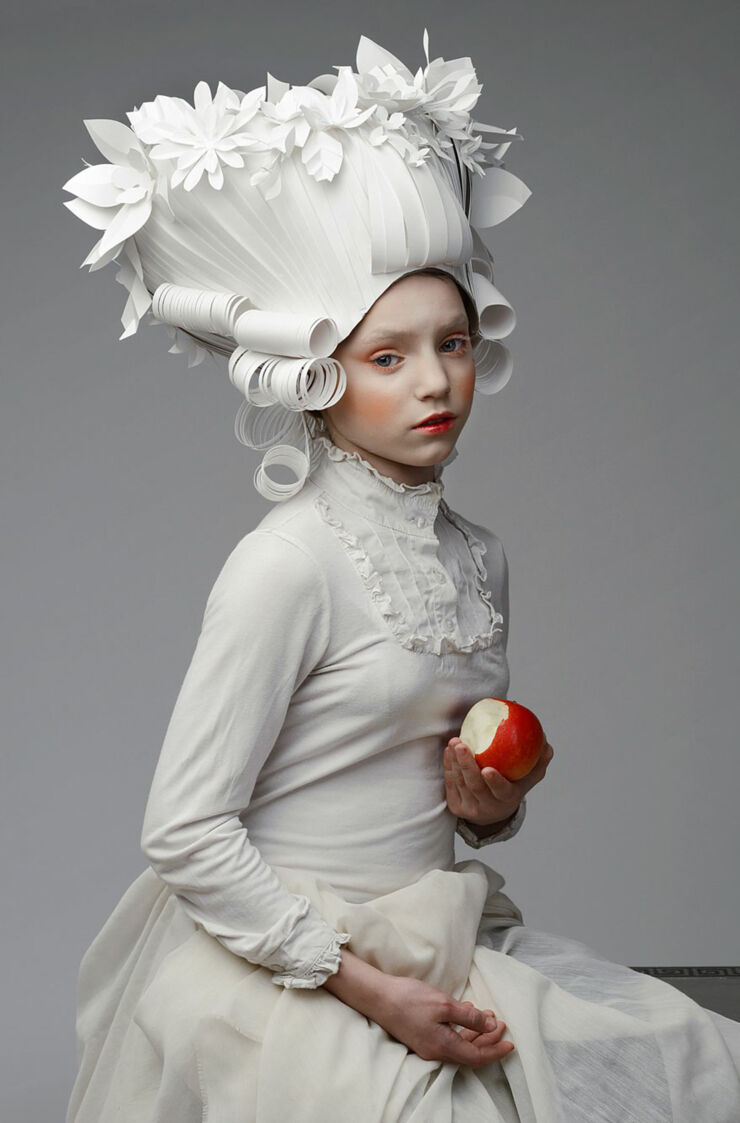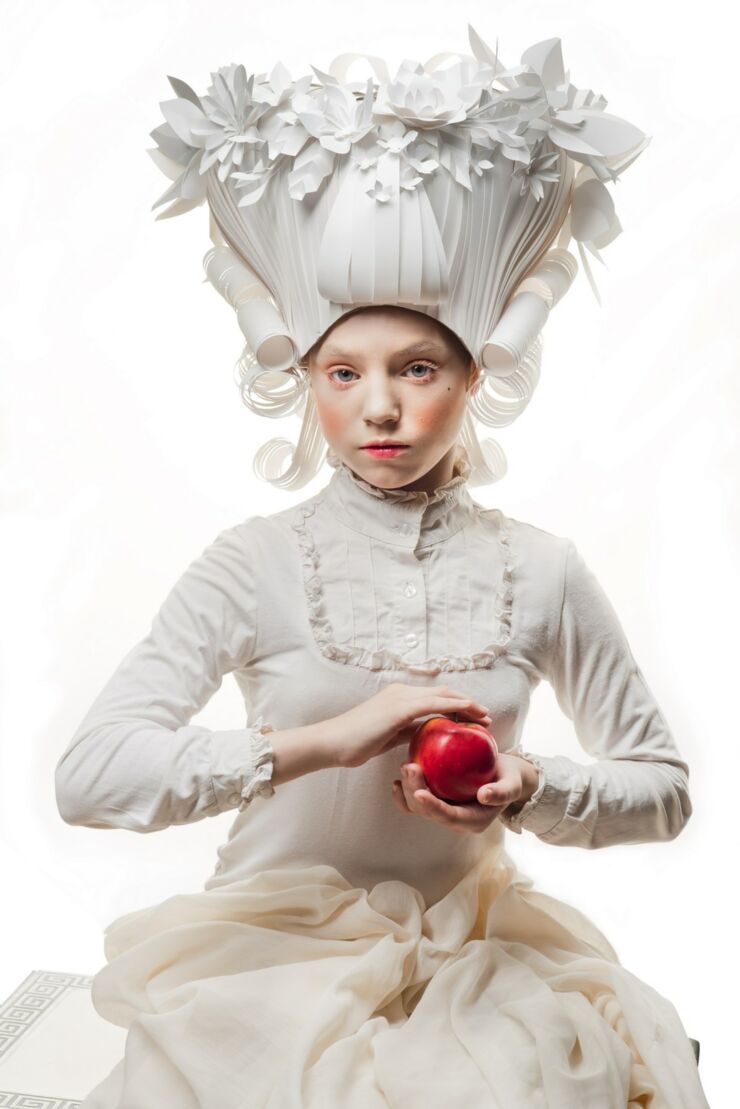 Paper Shamans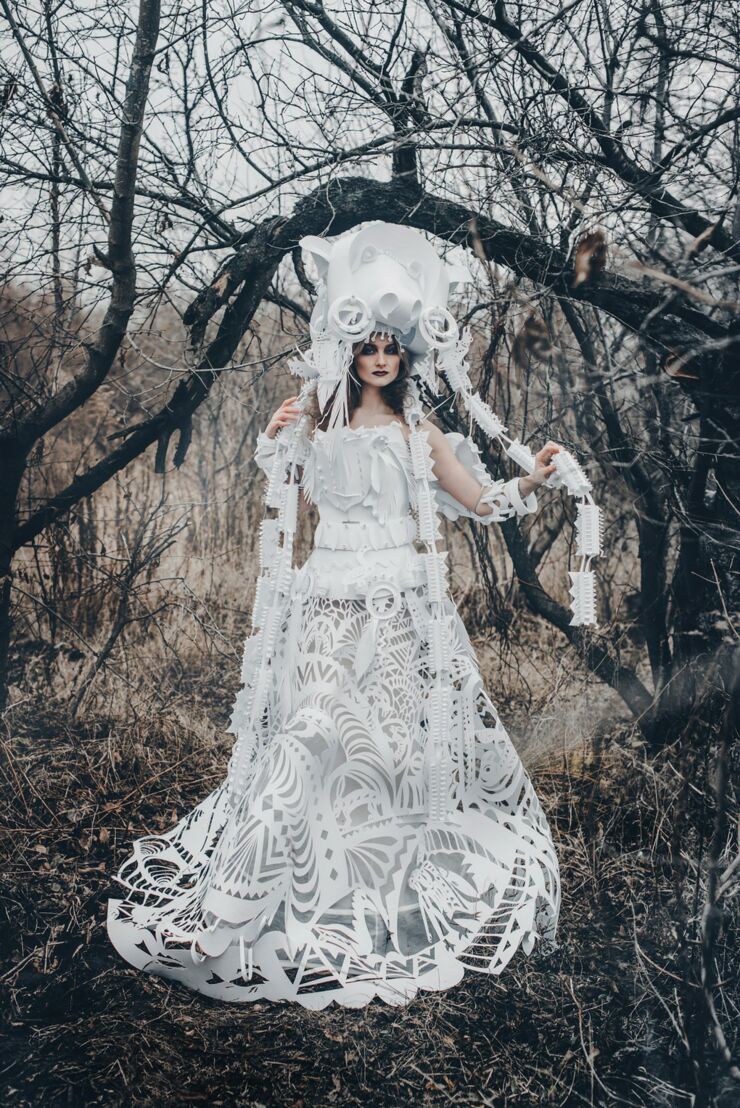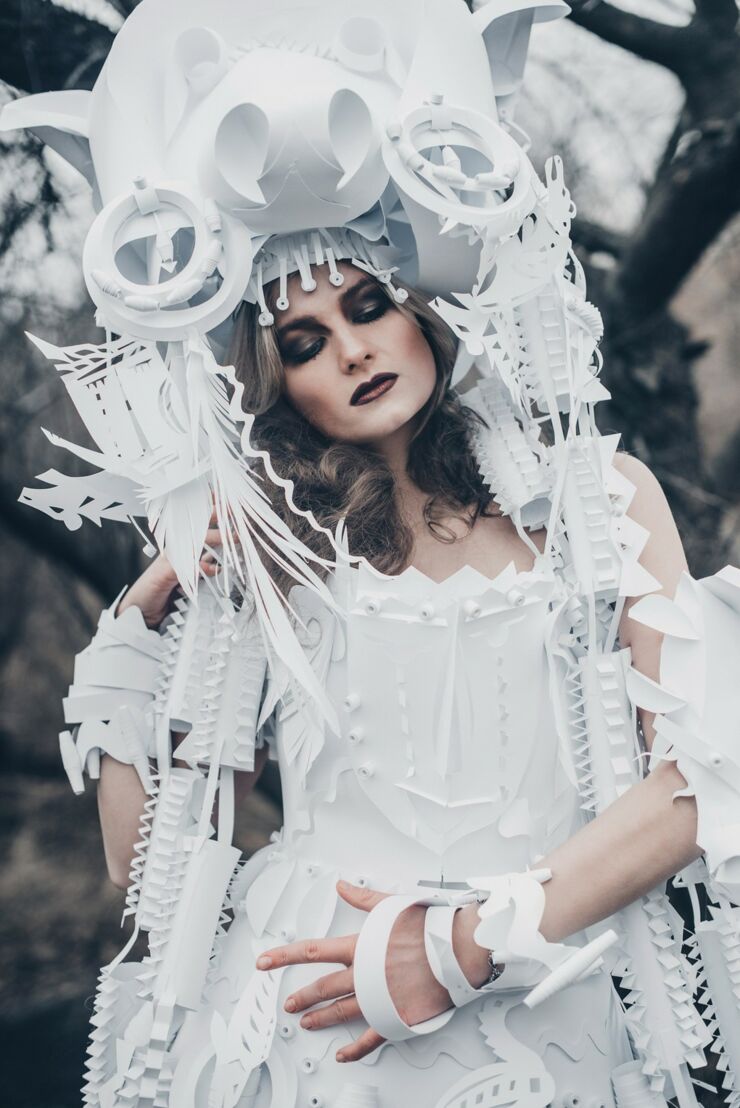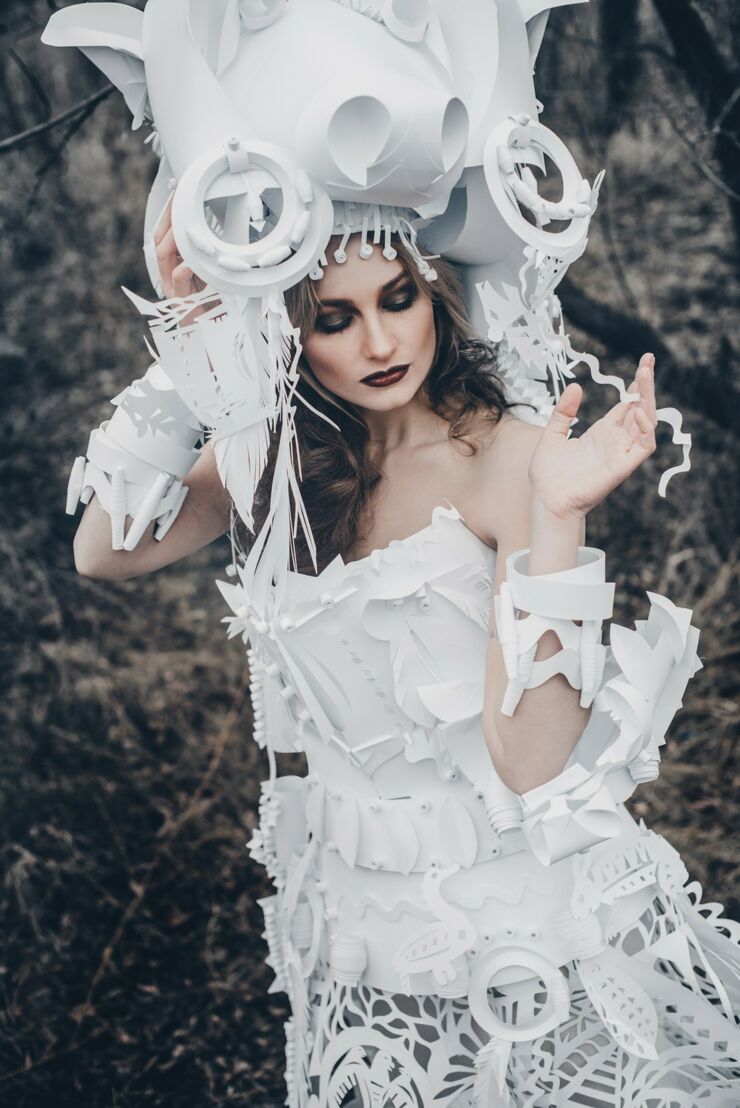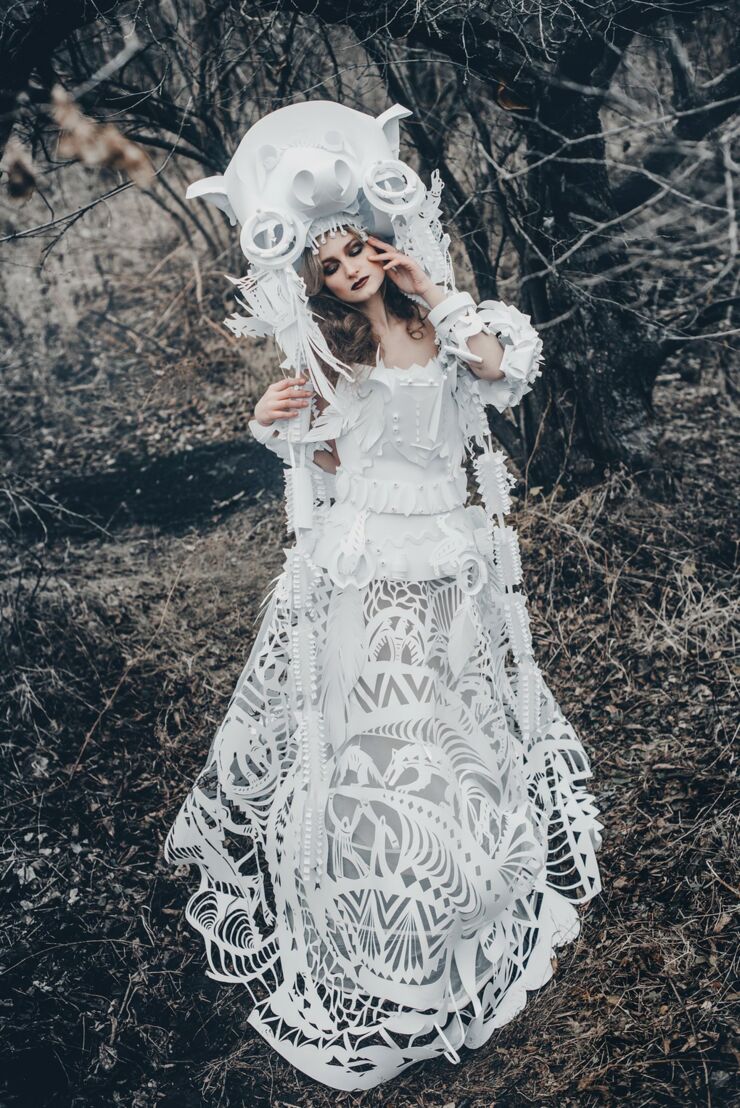 Mongolian Costumes