The Incredible Tron Rollercoaster At The Shanghai Disneyland Lets You Finally Ride A Lightcycle
If you've seen 1982 classic sci-fi movie TRON then you have probably fell in love with and always wanted to ride one of those lightcycles that look so badass, and that appeared again in the 2010 sequel Tron: Legacy.
Well, now you finally can, sort of.
Because at Shanghai Disneyland, Disney's first theme park in mainland China, they have a Tron: Legacy-style rollercoaster in the Tomorrowland section of the park. Called Tron Lightcycle Power Run people get to ride on a train of lighycycles as they journey through an arching track that transports you through the world and visuals of the movie.
It looks entirely enthralling and for those of us who can't make it to Shanghai, SoCal Attractions 360 posted a video clip (above) showcasing the ride, so you can enjoy that instead.
In fact there's a whole 'TRON Realm' to explore at the park, decked out in the neon hues of the film that opened September 2016.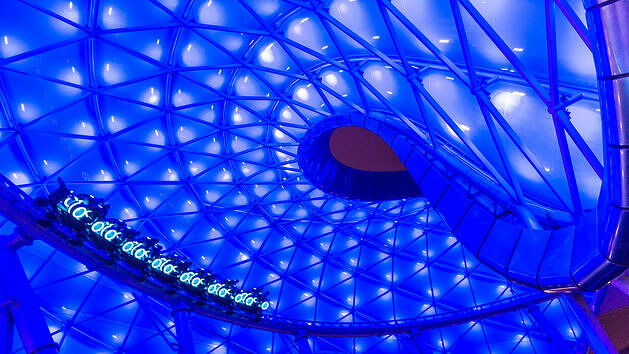 So after you've whizzed around the rollercoaster on your lightcycle and fulfilled that dream, the TRON Realm features simulators, futuristic vehicle design technology, and crazy concept cars.
And, of course, it's all designed with that glowing world-of-tommorrow aesthetic. The press release gives more detail as "sleek, contrasting surfaces, glowing glass rails, and blue digital lighting."
The whole thing has been put together with Chevrolet so features real technology that points to the future of transportation. And perhaps most badass of all, there is a Drive zone, where "guests can drive a Light Runner from the seat of a Chevrolet-inspired Driving Pod through the compelling digital world of TRON."
They need to get some VR headsets in there too, so you can completely immerse yourself in Tron land.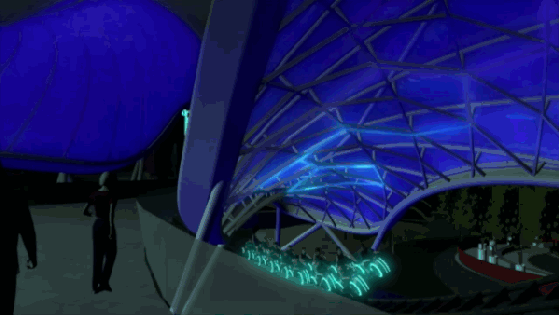 Tron rollercoaster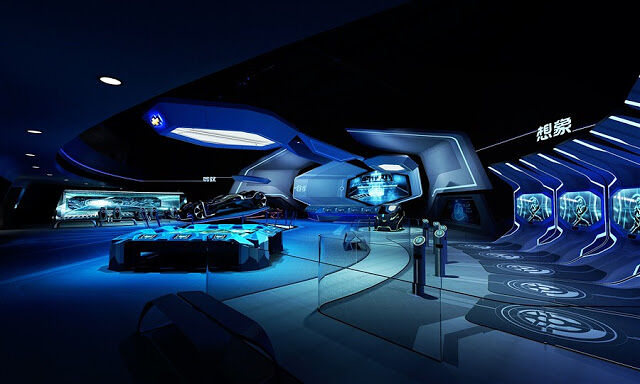 TRON Realm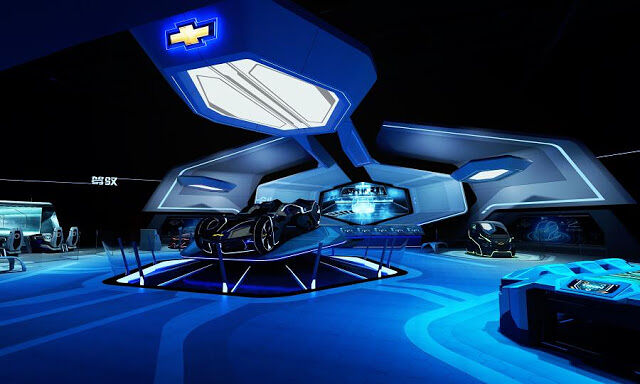 TRON Realm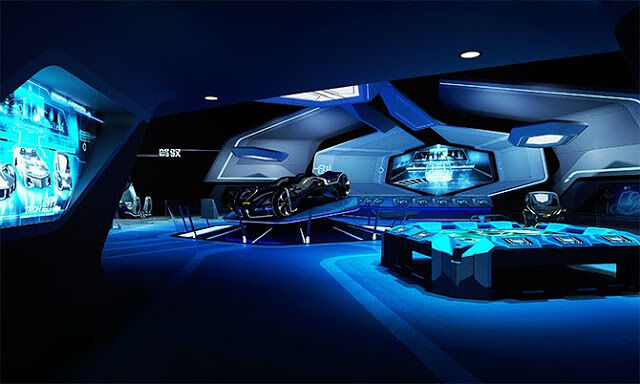 TRON Realm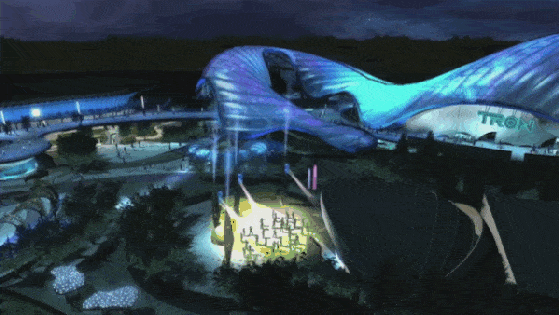 TRON Realm