The Skysphere Is The Futuristic Man Cave Of The 21st Century That Every Guy Needs
Every man secretly dreams of a plush, well stocked man cave. Most guys settle for a crammed shack in the back yard (with all the garden junk kids toys), or a den in the basement (usually shared with a washing machine and all the crap you can't store anywhere else), but still, a guy can dream. Because as every man knows, sometimes dreams come true. Because without dreams what are we, what's the purpose of out time on this planet?
And one of those dreams may well involve something that looks like the Skysphere.
The Skysphere is the ultimate, futuristic-looking man cave designed and built by Jono Williams, who obviously had that dream too and even took a course in welding just so he could accomplish his space age tower. A man cave in the sky. The Skysphere is fully solar-powered and can be controlled via an Android smartphone.
As well as offering 360 views of the surrounding countryside it has fingerprint motorized door entry, a voice-commanded beer dispenser built into the couch, a projector, wireless sound system, custom made queen size bed, dimmable colored mood LED lighting, high speed internet, and a rooftop starview platform. All of it designed and constructed, impressively, by Williams. And who is, obviously, the envy of man cave men everywhere.
The steel structure itself sits in the hills of Palmerston North in New Zealand and Williams estimates that he's spent about 3,000 hours building it and around $50,000 on materials.
Asked why he built it he casually shrugs and says he just wanted a place to come and hang out. And although it's the ultimate man cave, Williams does let his wife come and chill with him.
After all, you need someone to share those spectacular views with.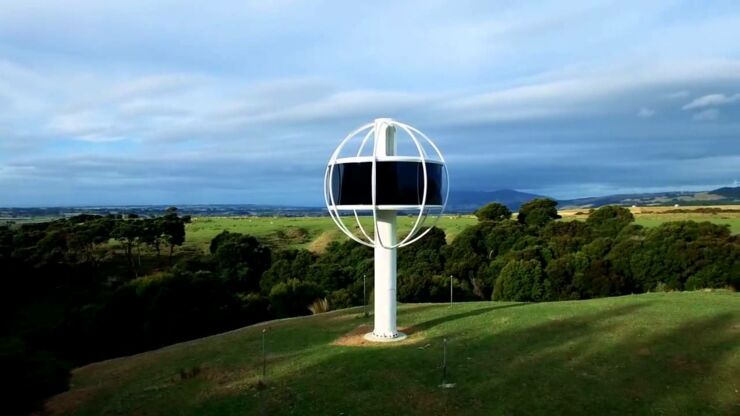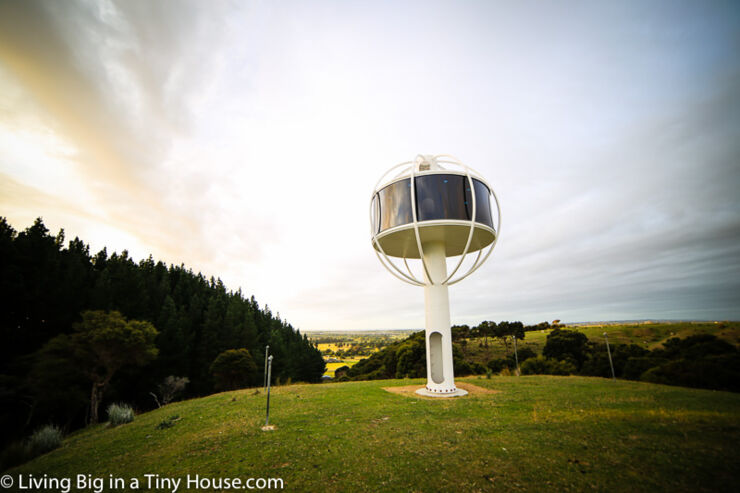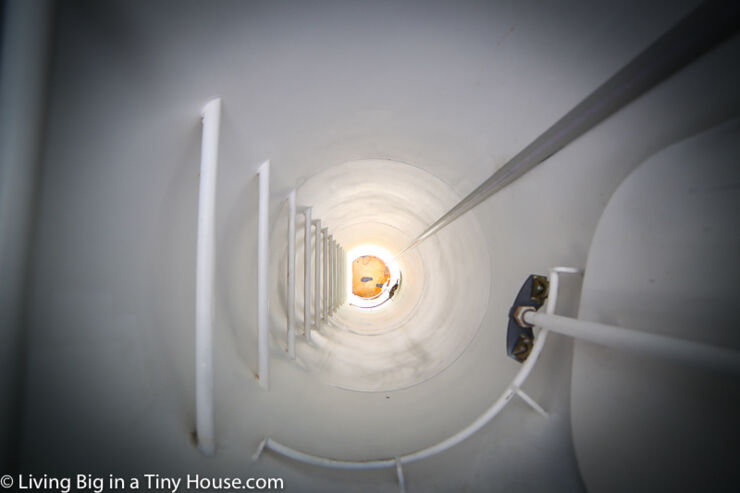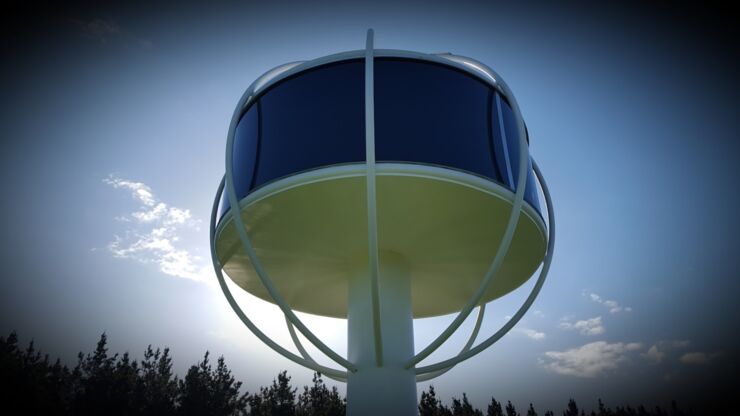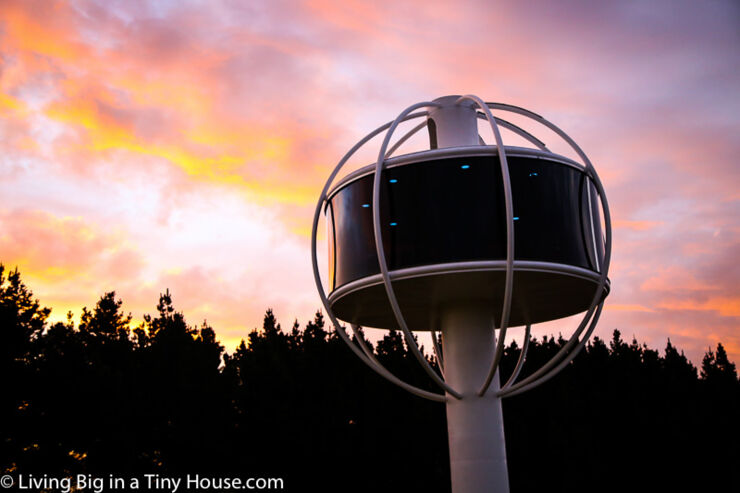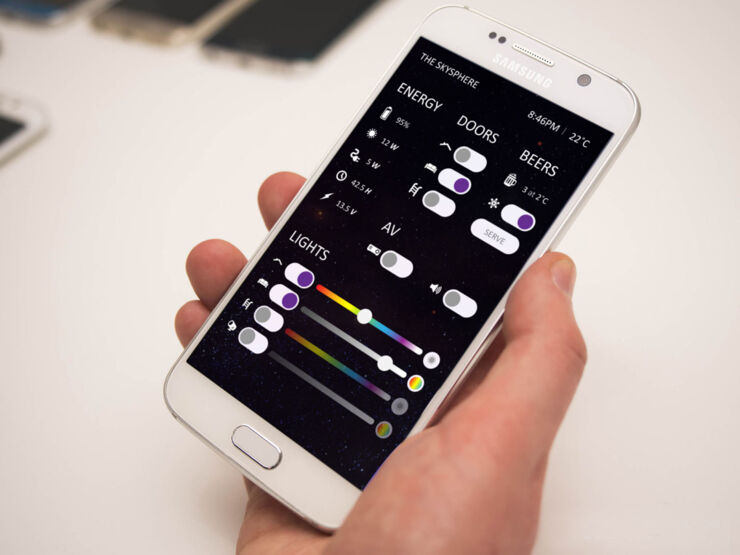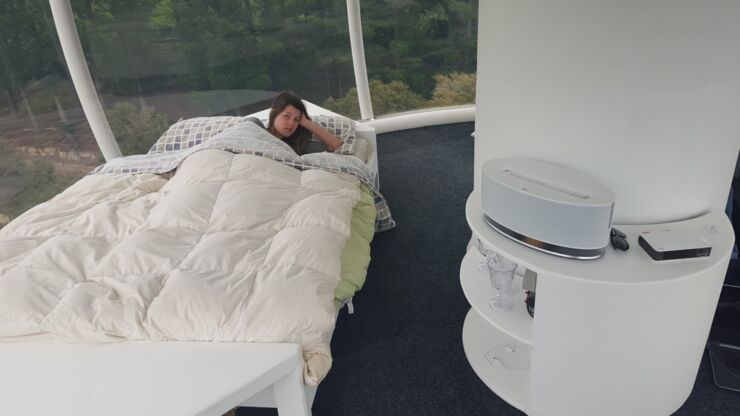 In case you had some questions at this stage Jono has got your back:
Q: What about privacy?
A: original plan was to use electronic smart film overlay on my window that goes from opaque to transparent with the supply of electrical current, but for the sake of my bank loan balance, I held off for now.
Q: Does it have a bathroom?
A: No bathroom at the moment but I plan to build a small bathroom in the trees near the tower. I chose to exclude plumbing from V1, but if there is a V2 it may well have plumbing
Q: Could it have a lift?
A: Yes, for sure, my initial plan was to use a large hydraulic ram that goes down into the ground, with a lift on it. I didn't do this because of the added cost and personally, I don't mind the ladder.
Q: How do you get things in and out?
A: I use a rope/ pulley system. The tube is also quite large so you can get up wearing a large backpack.
Q: Can you give me a cost breakdown?
A: 50,000USD is material cost only. I spent 3000 hours DIY'ing the whole project.
Q: How can I buy one?
A: I had no idea so many people would want one, I built the skysphere for my own hangout without the intention of selling. Who knows, they may be for sale in the future!