Taylor Swift's Elusive Belly Button Gets The Reddit Photoshop Battle It So Richly Deserves
Taylor Swift's belly button used to be one of the most elusive things about her ("I don't like showing my belly button, I want that to be a mystery." she explained.) That was until it she unveiled it earlier this year in a photo posted to Instagram showing her and the group Haim posing in bikinis. An act she did to beat the paparazzi from selling swimsuit photos of her.
And now it seems she's happy to show it to anyone, as a recent fan photo revealed where she pulled down the top of her shorts to reveal her midriff, while posing with a mock shocked face.
Apart from her exposing her belly button there was nothing particularly unusual about the photo, that was until someone posted it to Reddit's Photoshop Battle sub.
And lo, a PS battle commenced and the Redditors set to work in making the most ridiculous and silly images possible. God bless them.
Images where Swift's midriff becomes everything from TMNT villain Krang to a baby orangutan orphanage, even a black hole. it's what the internet was invented for.
Here's the original image: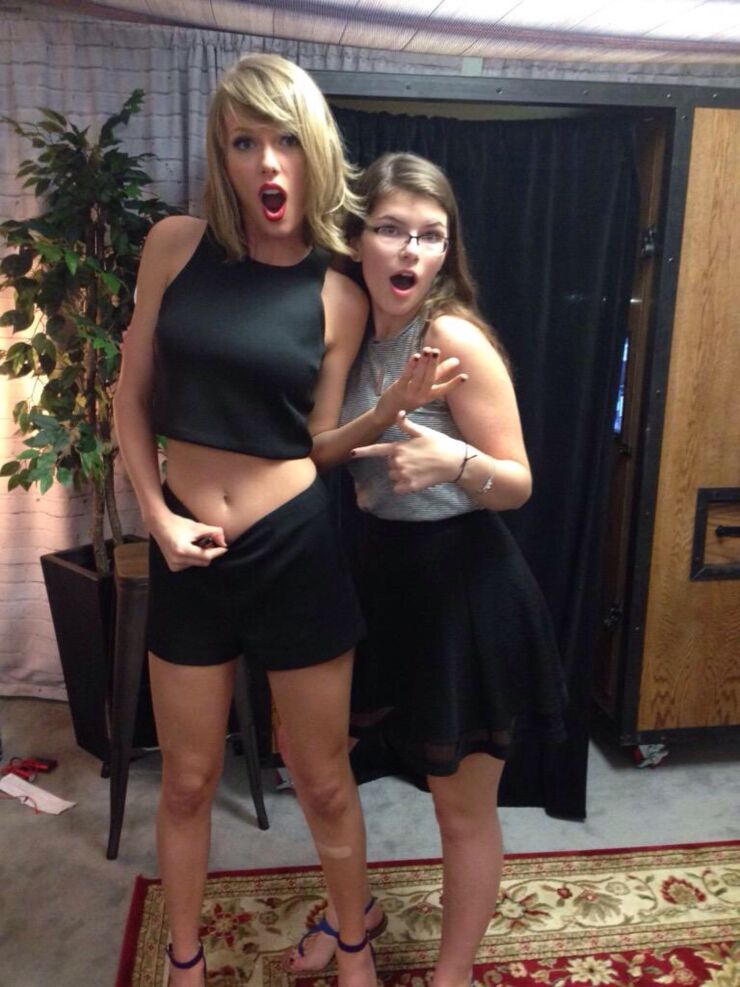 And here's some of the fun Reddit had.