Teachers Are Tricked By Students Into Getting Lap Dances By Stripper At Their Graduation Party
It's a graduation party with a twist (well, a lap dance) that the students won't forget, at least. Students at the Luitpold-Gymnasium school in Munich, Germany hired a stripper for their end of terms celebrations, after tricking the teachers by telling them she was their to talk about equal rights.
Instead 33-year-old blonde stripper Jarly turned up, albeit wearing a business suit, but then after beginning to talk about the student-teacher relationship she invited some of the students on stage and began to strip.
She also proceeded to give some of the kids a lap dance, which was caught on video, which went viral. You can see the footage above, the audio is in German.
In Germany kids are allowed to organize parties at the end of the school year to celebrate their graduation, but strippers isn't generally on the cards. Once Jarly turned up though the teachers seemed OK with letting her stay and do some dancing, because the kids were older students and there were no minors present. So, hey, why not right?
In the video you can see her remove her top and shove her chest in a student's face, before wrapping herself in a towel to remove her underwear. No doubt whispering in his ear about equal rights.
Jarly has since capitalized on her viral fame and set up a YouTube channel where she's going to offer advice about sex and relationships. According to the Mail Online "subjects range from partner-swapping to sex toys and pornography."
"I want to spice up the sex lives of the people looking at my YouTube channel." Jarly said. "It is also important for young people who will hopefully be able to start enjoying sex sooner than otherwise."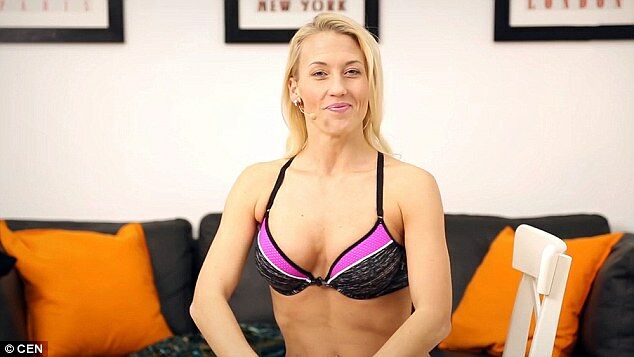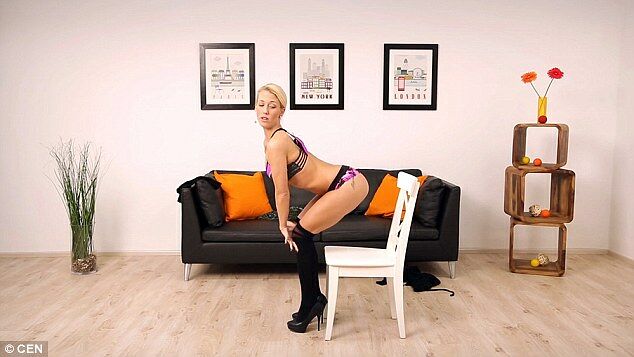 Jarly