The 'Empire Strikes Back' TIE Interceptor Drone Will Send Star Wars Fans Into Hyperdrive
If you're down the local park and you see this remote-controlled TIE Interceptor drone heading your way, you better hope your shoes have got warp drive capacity.
The badass looking quadcopter was built by Oliver C, a drone enthusiast. It's actually a skin that fits over a DIY drone, Oliver details how he did it on his blog over on the RC Groups.com forum—from its design through to building it from an insulating material.
It looks pretty cool swooping through the air, although he needs to work on those signature Star Wars flyby sounds. There's also some footage (below) of the drone flying about at night, possibly fuelling a spike in local 911 calls about UFOs.
It's the latest in a series of Star Wars drones Oliver's created, he previously built a Millennium Falcon drone (have a look at the video below).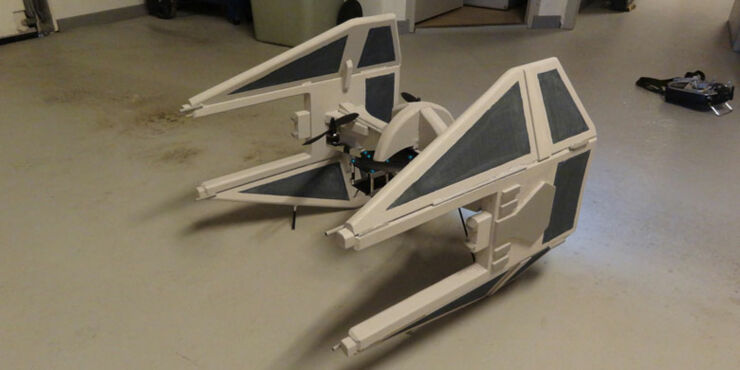 Surely the next thing to do is have the TIE and Falcon drone duke it out in a midair dogfight.
It needs to happen.