Toronto Indie Musician Dani Strong Beats The Odds To Hit No.1 On Country Charts
Whatever complaints people have with the current download charts on iTunes, one thing it does mean is that independent musicians can compete against the goliaths of the industry—and, sometimes, even beat them.
That's what happened recently to independent musician Dani Strong when her album Time to Breathe hit No.1 in the country charts on the day of release and No.2 on all genres, second only to Kings of Leon.
"The night before the record came out, I sat in my living room until three in the morning trying to figure out how I, as an independent artist, could possibly make a dent." Strong told Smash.com over email. "I don't care about making money—you can't care about that if you're a musician or you'll be sorely disappointed 90% of the time. All I wanted was to be taken seriously by the industry, get some 'street cred,' as a songwriter."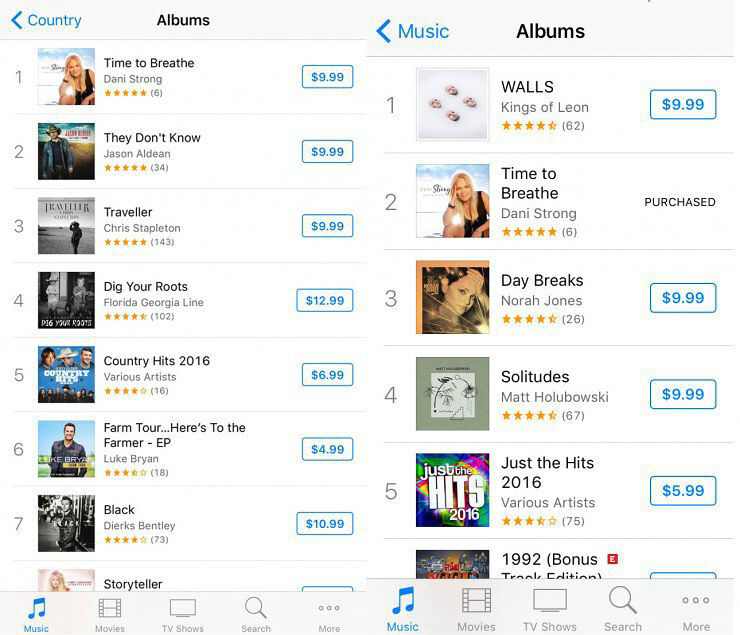 Screengrabs showing Strong's chart positions.
One thing she never expected was to hit No. 1, she didn't even think she would get in the top ten. It's a huge achievement and one that's extra sweet because she's spent many years working hard to get there. Strong was sat at her desk doing paperwork when the news came in, via a text message from her manager, that she had topped the charts. The text read simply, "WOW, you did it!"
"I thought she meant that I had succeeded in releasing the record." said Strong. "So I responded with 'Well, I hit 'the streets' alive, we'll see how it goes.' I was pretty defeated the day of release actually. Then she said 'No silly, you're No.1 on the country charts and No.2 overall genres!!' I called her right away and started bawling me eyes!!!! I couldn't even speak. I was just making squeaky noises to her. There's a video on my Facebook page that's flying around the internet of me ugly crying after my phone call. Ha ha."
Tears of joy, of course. The album itself, Strong's first, has been a labour of love, a life's work and takes in her musical heroes and influences like Sheryl Crow, Martin Sexton, Tom Petty, Kacey Musgraves, Miranda Lambert, Dean Brody, Paul Brandt, Jann Arden, Sara Bareilles, and Ray Lamontagne.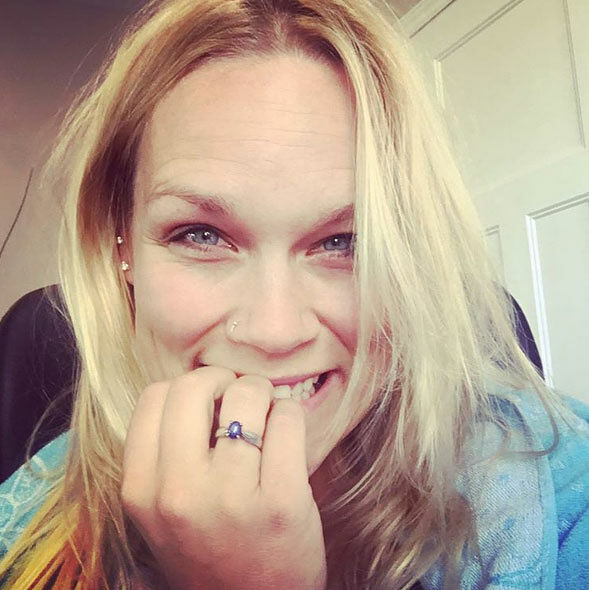 Strong, the day before the album's release.
Another source of inspiration was the fact that last year a contestant, Ivana Nosi​c, on reality singing show Do I Have A Hit Song entered a song she claimed she had written called "Time to Breathe"—in fact it was Strong's track. Fortunately justice was served and Nosic's plagiarism was uncovered. And because of it Strong actually ended up as a finalist on the show, singing the song she wrote.
It served as a great boost for Strong, giving her considerable exposure to build her fanbase and encouragement to continue to write and perform. Which she did, and after many hours of sweat and tears, of ups and downs, and equity loans out against her house her debut album was ready.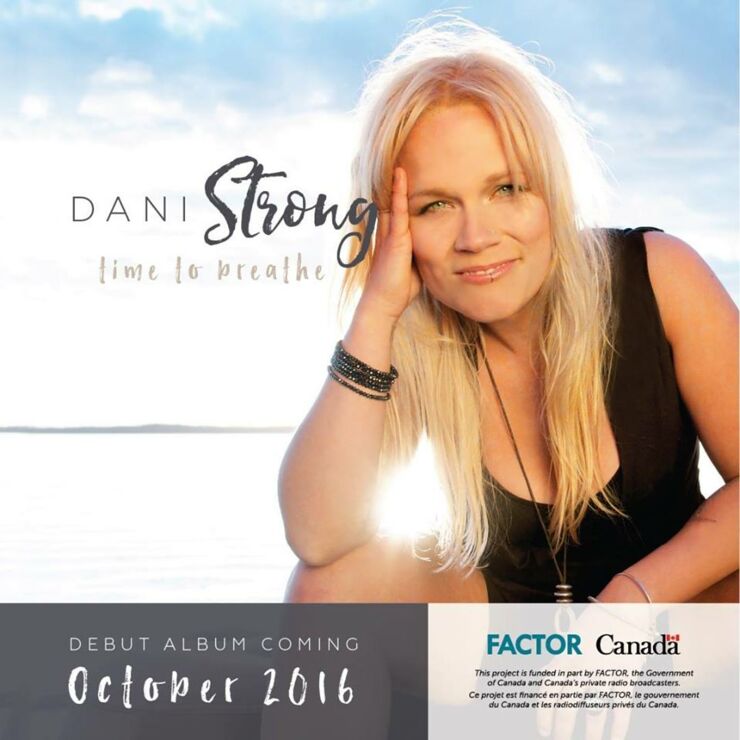 "I have so many songs, but a very, very limited amount of dollars to spend on the studio and production." noted Strong. "So I had to pick the songs that I felt best represented what I wanted to stand for. I knew this may very well be my one and only shot at this and might not make another record, so if I only have this one shot, what do I want it to portray of me? There are songs of strength and perseverance, there are songs about faith, there are songs about doubt, there are songs about joy and love and thankfulness."
It wasn't just Strong's talent for songwriting, performing, and recording that got the album to No. 1 though. The musician also has huge gratitude to her fans (and friends and family) who Strong says have stood by her for years, watching her evolve as an artist and who have come along to her shows to support and encourage her. Without them she acknowledges the album wouldn't have had so much success. "I LOVE THEM!!!" she says, "So grateful!"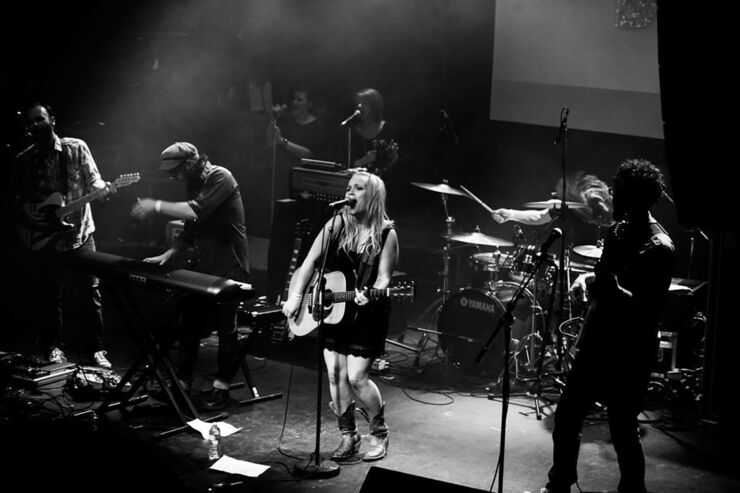 Strong performing with her band. Photo: Mayflowers Photography.
The story won't end with the No.1 though, although it's the perfect result after releasing the album. It will be just the beginning for Strong. There will be a music video and single coming out early next year. Then, who knows, maybe a tour.
"I've had the same incredible band for a decade. They are as much a part of this as I am." Strong said. "I would love to just get on the road with the band and have a little fun for a while. The road isn't an easy place to be but I know how inspiring it can be—and inspiration is never a bad thing."
You can download the album from iTunes here. Visit Dani Strong's website here or Facebook to find out more about her music. Strong's next live performance will be at her album release party on 11 November 2016 at Maverick's Music Hall, Barrie, Ontario, Canada. Get tickets here. All proceeds will go to charity Redwood Park Communities.