Ursula Goff Dyes Her Hair Wild Colors To Look Like Famous Artworks By Warhol, Van Gogh, And More
Some people find inspiration for their hair color by looking on celeb sites or flicking through a magazine. Some people see van Gogh's The Starry Night and say "I want my hair to look like that." And that some people is colorist Ursula Goff.
In her so-called 'Fine Art Series' Goff has been taking hairstyle inspiration from some of the great masters of Western art—Warhol, van Gogh, Georgia O'Keeffe, Gustav Klimt, Edvard Munch, Monet, and a few more.
Goff explains on her blog that she never planned to learn cosmetology, particularly hair coloring, but after dropping out of a psychology major she went to community college to learn it.
Then once she left with her new skills she decided to tie it in with her love of the arts and painting, which she's be doing since she was very young. The result is the 'Fine Art Series.'
I found the textures and color theory of direct dyes nearly identical to paint, and began applying what I knew as an artist to my work. This has been my general strategy for the last 13 years (almost 20 years if you include the time I spent experimenting with hair color before cosmetology school), and it only recently occurred to me to start pairing some of the hair I have done with the art work that is always floating around in my head, often influencing the palettes, and sometimes, the textures of the hair I do.
She posts her creations to Instagram along with some thoughts on the artworks that inspired them, talking about the artists and the styles and aesthetic of their works.
You can check out her fine art series below. And follow her on Instagram to see her latest designs.
Birth of Venus by Boticelli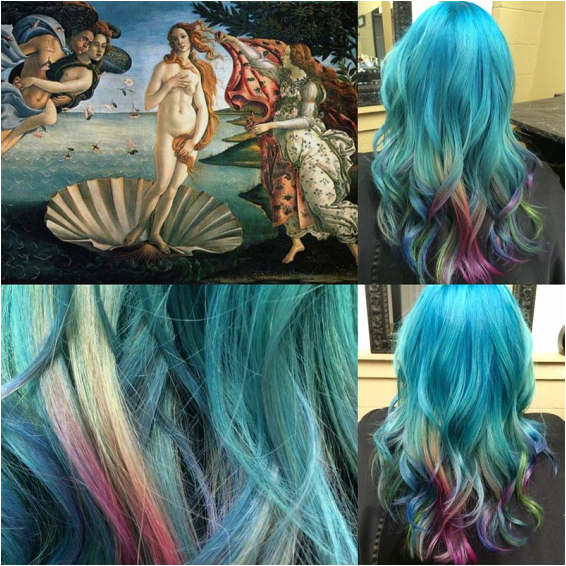 Red Canna Lily by Georgia O'Keeffe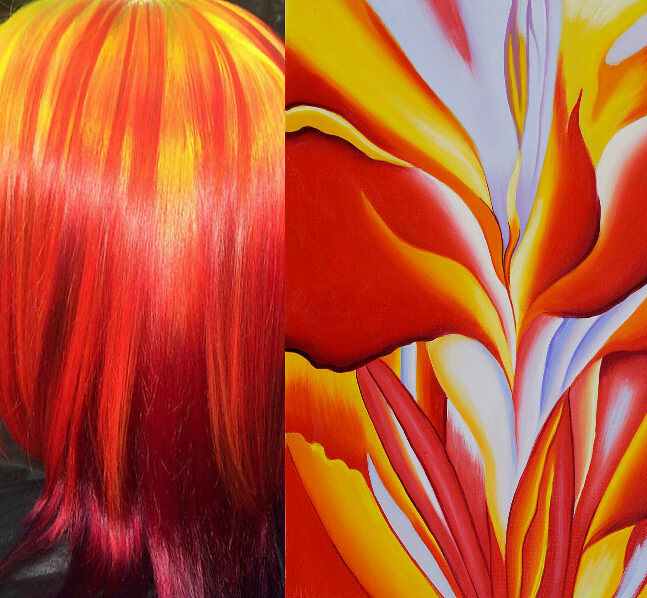 The Kiss by Gustav Klimt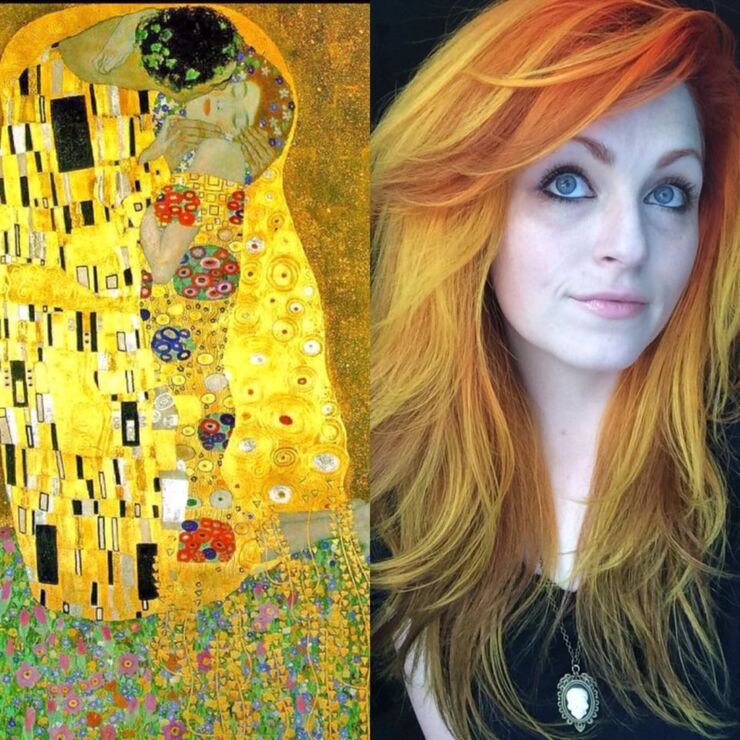 Claude Monet's water lily paintings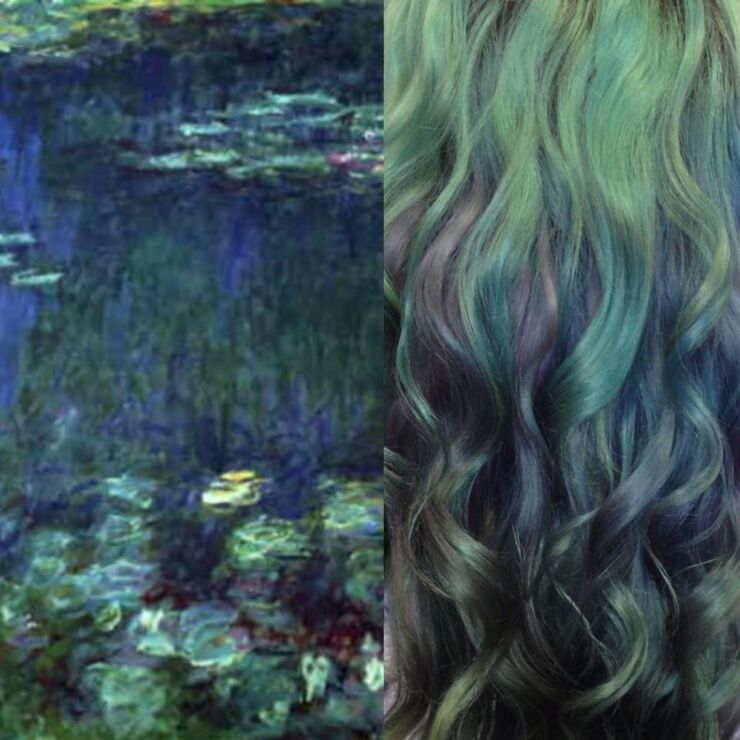 Girl With a Pearl Earring by Johannes Vermeer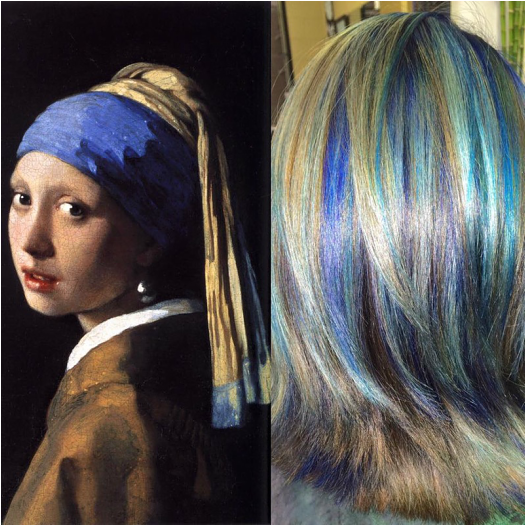 Drowning Girl and Newsweek's 1966 Pop Art cover by Roy Lichtenstein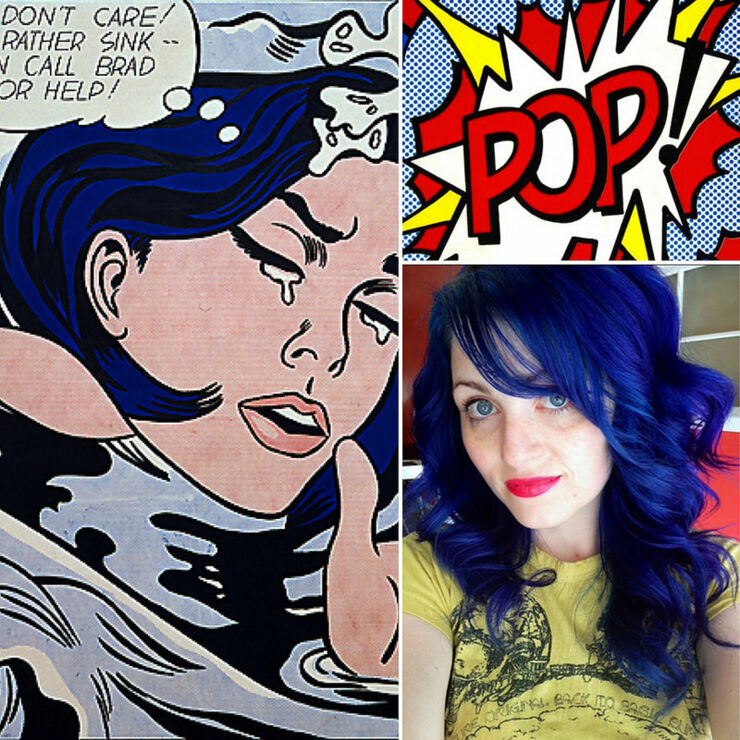 The Scream by Edvard Munch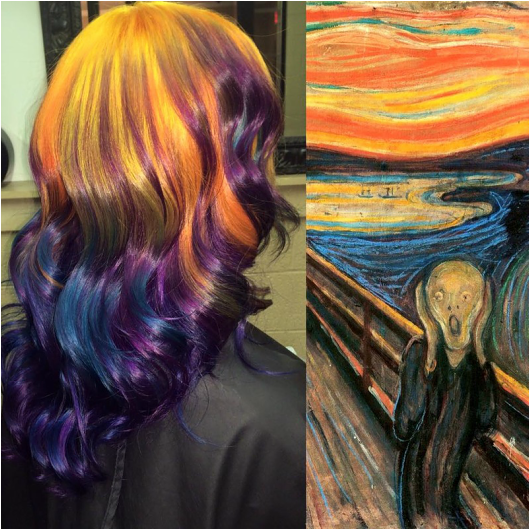 The Starry Night by Vincent van Gogh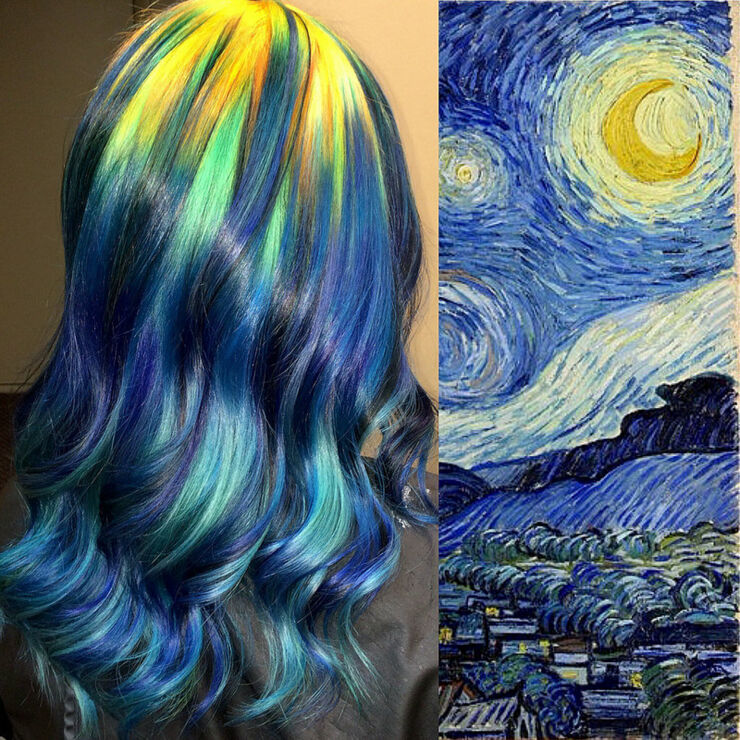 An Andy Warhol portrait of Marilyn Monroe