World Cup Fever Sweeps America As Team USA Advance To Knockout Round!
So the USA are through to the final 16—sure they may've lost to Germany by one goal in their final group match, but by a stroke of World Cup voodoo they get a ticket to the next round to play Belgium on Tuesday 1st July!
The World Cup can be a cruel mistress though, just ask Portugal who are out even though they won their last match against Ghana 2-1. Ronalodo wasn't too happy.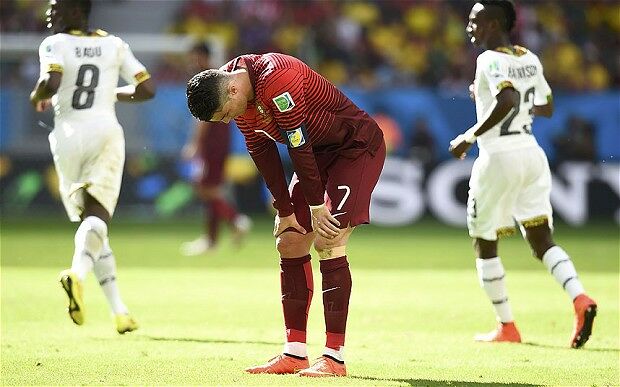 Buy hey, who cares because USA! USA! USA!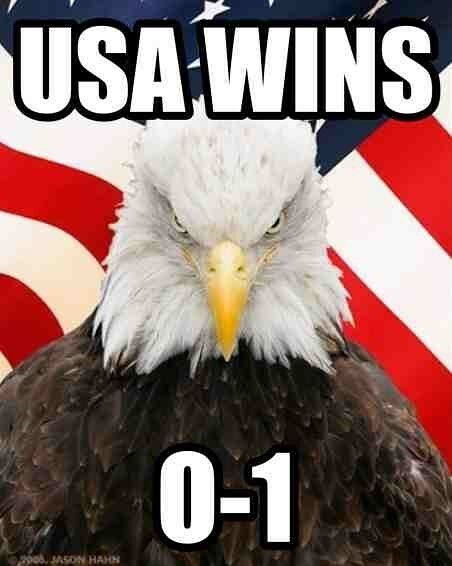 Here's the goals USA scored. Clint Dempsey scored the first goal of the World Cup for the US against Ghana.
And of course John Brooks' late winner in the same game.
And the two goals against Portugal. First one was an epic to equalise by Jermaine Jones.
And the second by Clint Dempsey. Dempsey ftw.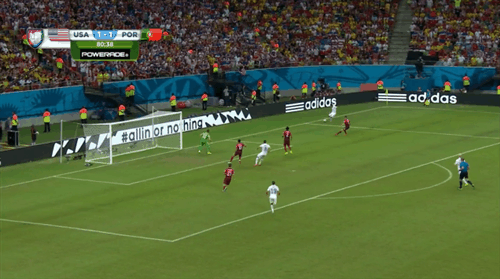 Now USA are through, maybe it's time everyone got a Tim Howard haircut like this fine piece by barber robtheoriginal.
Tim Howard USA soccer Goalie! #timhoward #portrait #2014 #fifa #worldcup #hairartist #robtheoriginal
And maybe they can put Will Ferrell and Teddy Roosevelt on the sub bench? They can certainly inspire.
So it's bad luck Portugal. Boohoos.
While USA be all like.
The only bad news is, we now have to get through the whole day without any soccer matches. But try not to be too angry.
Good morning everyone! You know that feeling you get when you wake up and realise there are NO #WorldCup games today!
Here's hoping the USA can beat Belgium and head to the quarters. America, F*CK YEAH!